Discord, an instant messaging platform, allows users to communicate via text, audio or video chat. It originally served gamers, but now it has become a sharing platform for all users. This is especially true when it comes to music, where you can share song lists or almost anything that interests you with your friends.
Are you planning to listen to Deezer playlist with your Discord friends? Want to let your friends know when you're playing Deezer music and what you're listening to? Then come here, because this article lists the best 2 ways to stream Deezer on Discord. Let's dig deeper together to find out more about Deezer Discord.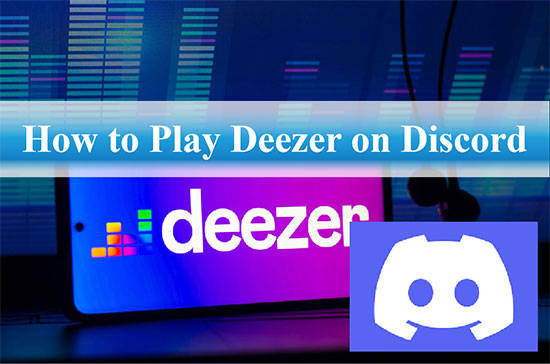 Part 1. Is There Deezer Discord Integration
As you probably know, Discord already has an integration with Spotify, which allows users to share and add their Spotify music to the game chat. As a result, most people were waiting for the same integration it had with Deezer. Unfortunately, there are still no plans to do so until today. So, how do you stream Deezer music on Discord? Don't worry, we've found 2 effective ways to solve this problem, read on below.
Part 2. Best Way to Play Deezer on Discord
Although there is no Discord Deezer integration, we can look for other ways to make them work. As mentioned above, you can play music from Spotify on Discord directly. In this case, the best solution is to download Deezer as a local file and upload it to Spotify, after that it will be easy to listen to Deezer tracks on Discord through Spotify account.
To achieve the above process, we recommend using the top AudFree Deezer Music Converter. As its name suggests, it is dedicated to converting Deezer music to MP3, AAC, FLAC, WAV and other common music formats. With it, you can download as many Deezer songs, playlists and albums as you like, whether you are Deezer free or premium user. At the same time, it will retain the lossless quality and ID3 tags of Deezer songs. After that, you can smoothly add local Deezer music to Spotify and share Deezer music on Discord with friends.
AudFree Deezer Music Downloader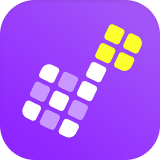 Convert Deezer playlist to MP3, AAC and FLAC for Discord
Download Deezer songs with 100% lossless quality
Get Deezer Premium and Hifi songs at 5X faster speed
Share favorite Deezer music with friends on Discord
How to Share Deezer Music on Discord
Now, follow the instructions below to convert Deezer music to MP3 format supported by Spotify. It will then be possible to upload Deezer MP3 songs to Spotify and play Deezer on Discord.
How to Convert Deezer Music for Discord
Step 1

Import Deezer Songs into AudFree Deezable

Select the song you want to play on Discord from your Deezer music library, then drag and drop it onto the main screen of the converter directly. Alternatively, copy the Deezer music link and paste it into the search bar, then click on the "Add" icon to load the target music.
Step 2

Set Deezer Output Parameters for Discord

From the "Menu" at the top right of the main interface, select "Preferences > Convert". At this point, you can select MP3 as the output format for Deezer music as it will be recognized by Discord. Here you can customize a number of other Deezer audio parameters to suit your needs, such as codec, sample rate, bit rate and channel.
Step 3

Download Deezer Music as MP3 for Discord

Once you have completed the above settings, click on the "Convert" button to automatically start the download process. Once complete, simply open the "Converted" panel at the bottom to locate all your Deezer MP3 music downloads. Then you can always listen to Deezer offline on Discord or other platforms without any problems.
How to Stream Deezer Music on Discord
Step 1. Launch the Spotify app and go to "Menu > Edit > Preferences" section.
Step 2. Click on the "Local files" button and select the "ADD A SOURCE" option to find the converted Deezer music file.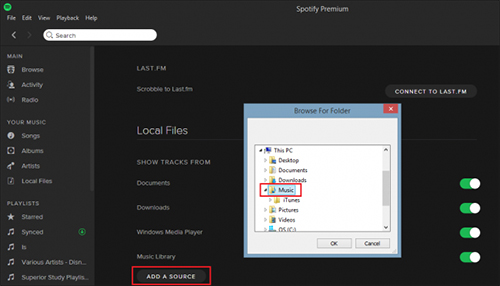 Step 3. Touch the "OK" button to import and sync Deezer music into Spotify.
Step 4. Open the Discord program on your computer and hit on the "User Settings > Connect" button.
Step 5. Select "Spotify" and confirm your connection, after which you can easily play Deezer music on Discord via Spotify account.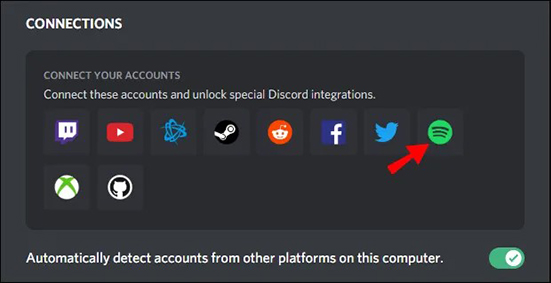 Part 3. Alternative Way to Stream Deezer on Discord Bot
Have you heard of Discord music bots? Jockie Music is one of them, which allows users to stream Deezer music directly on their Discord servers just by typing a command. Apart from Deezer, this bot can also play music from Spotify, YouTube, Tidal, Apple Music, SoundCloud, etc. on Discord.
However, please note that Jockie Music requires a stable internet connection to function properly. It requires access to your Discord server, which may raise privacy and security concerns. Also, it may not be able to play certain Deezer songs or playlists due to licensing restrictions.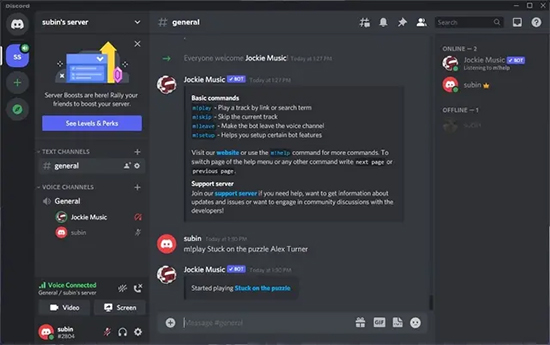 Step 1. First, make sure you have a Discord account and a server to add the Jockie Music bot to.
Step 2. Go to the Jockie Music website and click on the "Add to Discord" button.
Step 3. Select the server you want to add the bot to and click "Authorize".
Step 4. Once the bot is added to your server, you can use the command "!play" followed by the name of the song or artist you want to stream from Deezer.
Step 5. If you want to stream a playlist, use the command "!playlist" followed by the link to the Deezer playlist.
Step 6. You can also use other commands like "!skip" to skip a song, "!queue" to see the current queue of songs, and "!stop" to stop the music.
Step 7. That's it! You can now enjoy streaming music from Deezer on your Discord server with Jockie Music.
Part 4. In Conclusion
This is all about how to stream Deezer music on Discord. We recommend you to use AudFree Deezer Music Converter, which allows you to download Deezer music to various common formats to your computer locally. Then you can listen to Deezer music on Discord or other platforms with ease. It's time to share favorite Deezer songs with Discord friends and make Discord Deezer even better.