You can discover a diverse of videos on YouTube every day, such as music videos, talk shows, TV plays, and many others. Sometimes you may want to record some of the audio segments from those wonderful videos for collections. In order to keep a lossless quality with a small size, it seems that FLAC is your first choice.
So is there a simple way to download YouTube videos and audios to FLAC files? Well, if you are starting wondering this question, this article can be a great help in solving the problem. In this article, I am going to recommend you the best YouTube to FLAC converter and teach you the most efficient method to download and convert YouTube to FLAC audio in only 3 simple steps.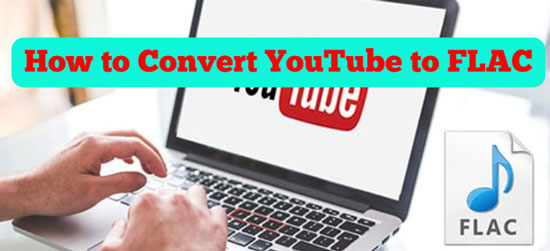 Part 1. Best YouTube to FLAC Converter – AudFree Audio Capture for YouTube
Why Would You Better Not Convert YouTube to FLAC Online
If you search YouTube to FLAC in Google, you may find many choices like Youtube to FLAC free online converters, Free YouTube converter to FLAC and so on. However, many of them are not exactly the same as what they advertised. For example, it may be free for only 1 min conversion of each song, or the converted tracks are not 100% FLAC as a matter of fact, which means you may get lossy FLAC files after conversion. In a word, there is no free lunch and you should keep your wit about them.
A Better Choice: AudFree Audio Capture for YouTube
Combing with the latest technology, AudFree Audio Capture for YouTube is the first choice for you to turn YouTube to FLAC, MP3, WAV, AAC, M4A, M4B, and so on. Keeping 100% original quality and 100% raw metadata, this converter is able to save full ID3 tags such as title, artist, album, and so forth. The usage of audio automatic identification can help you split and save individual tracks when continuously playing playlists or albums.
In addition, AudFree Audio Capture for YouTube works well on editing music after recording. If you want to divide the YouTube audios to a smaller segment, for example, to make your own unique ringtone by extracting a part of your favorite song, you can directly trim it by yourself in this tool. Or if you want to make a sound mix, the function of merging small clips is also supported in this software. In conclusion, you can become the "magician of audio" when using AudFree Audio Capture record, download, convert and edit YouTube audio.
Part 2. Download and Convert YouTube to FLAC in 3 Simple Steps
Before I give you the detailed instruction on how to use this intelligent tool, please download and install AudFree Audio Capture for YouTube. It is not a free tool but it offers a free trial for every user. You can get 1 min trial in the unregistered version.
Step 1

Play YouTube Music and load to AudFree

Launch AudFree Audio Capture for YouTube on the computer. On the main interface of AudFree, you will see a list of music players and web browsers. To keep a stable and high-speed recording process, I suggest you visit YouTube via Google Chrome. If it has already installed on your computer but not show on the list, please click the translucent '+' button to add it to AudFree. Then open Chrome to navigate to YouTube.
Step 2

Change YouTube to FLAC and reset related parameters

Please tap on the 'audio' icon on the lower right corner on the main page. A window called "Format" will show up. Please select FLAC as the output format. Other options such as codec, channel, sample rate, the bit rate can be redefined manually, or you can click to the drop-down tab of 'Preset' and choose 'High Quality'.
Step 3

Record, download, convert and trim YouTube music

Just press the Chrome in AudFree to go to the YouTube website. Discover your favorite videos. Once you start to play videos on YouTube, AudFree will begin to capture and convert the tracks according to the output presetting. During the recording, please remain your computer still, especially don't make other sounds on it. Hit on the 'Stop' tab on AudFree when you want to end the recording. If you would like to trim the tracks, please move your cursor to the file to find and two "edit" icons. The second one is to trim clips and alter ID3 tags. Don't forget to press 'Save' to store your recordings. Then follow the on-screen prompts to locate the local folder.
Conclusion
Now you have succeeded in capturing and converting YouTube to FLAC files. At last, I want to give you a surprise: this method is also available to capture any sounds on the computer, you can record audios from music streaming services, online radio stations, background music from games and many others. The uses of AudFree Audio Capture are endless.