A DAC is a Digital-to-analog converter, which is a system that converts a digital signal into an analog signal. For example, there is a DAC chip in your laptop or phone, usually placed internally next to the device's audio output. But later, there develop the external DACs to help enhance the listening experience. By connecting an external DAC, you bypass a mediocre quality audio chip with better audio playback hardware.
Many may know that Tidal offers two tiers of subscription: Tidal Premium and Tidal HiFi. In order to get the best of Tidal, especially from MQA tracks, many audiophiles would use a DAC. So after doing a few research, we generated a list of 5 best DAC for Tidal in 2020, from high-end to portable DACs. If you are interested, just keep on reading.
1. Mytek Brooklyn DAC+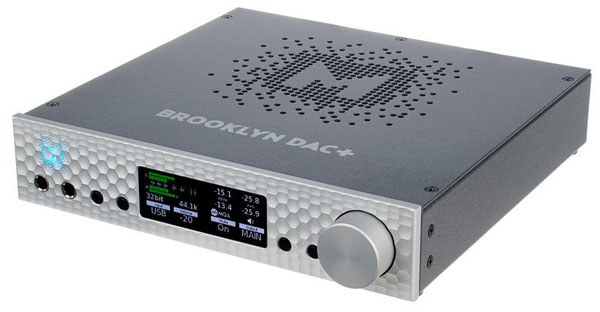 Price: $2,085
Sampling rate: 32-bit/384kHz
Brooklyn DAC+ is a DAC, but also a preamplifier with optional digital and analog of volume control. It's also a headphone amplifier and a phono stage. Compare to its original version Brooklyn, it's got a new analog output stage which is the main reason why the sound is better.
Not only does Brooklyn DAC+ have more layers of music and the wider soundstage, but also it has considerably more dynamics than anything in this price range. The sound quality, build, and overall design are just spectacular, so it remains one of the best DACs on the market even now in 2020. To hear the full original resolution of Tidal Masters music, you can consider this reasonably priced high-end DAC with Tidal and MQA hardware decoder.
2. SMSL M500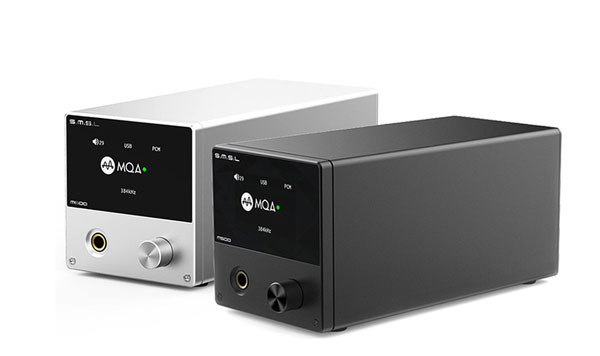 Price: $399
Sampling rate: 32-bit/768kHz
SMSL M500 is a DAC/Amp combo. This Tidal streaming support DAC comes at the price of $400. For normal people, that's an expensive piece of audio equipment, but for audiophiles comparing to very expensive DAC and Amps, this is actually a bargain. Because the high-end DAC inside M500 is from ESS technology.
SMSL M500 has a full MQA decoder (not just a renderer) inside which can unfold the audio files the deliver the highest possible sound quality of Tidal music seamlessly. This way you will be able to hear what the artists intended to deliver to the audience.
However, M500 supports MQA decoding via USB input only. Of course, you can go through all the streaming settings in the Tidal app to connect with M500, but we also would love to recommend an alternative solution - AudFree Tidal MQA Converter to help you get Tidal MQA songs downloaded so that you can transfer Tidal music to USB for offline listening on M500.
AudFree Tidal MQA Converter is capable of downloading Tidal MQA music with zero quality loss. With the latest technology embedded, this professional software works at 5X or higher speed with all ID3 tag info preserved. It also supports to convert Tidal songs into common audio files like MP3, FLAC, WAV, M4A, AAC, etc.
3. Bluesound Node 2i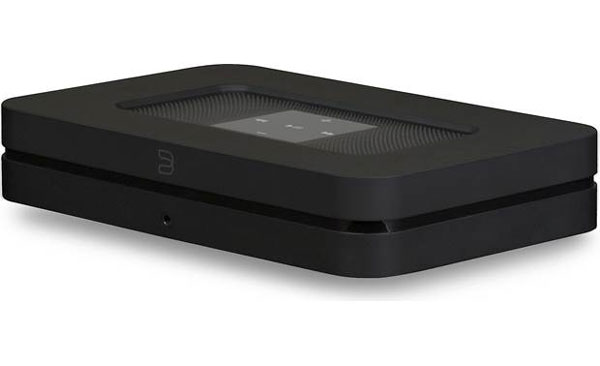 Price: $549
Hi-res support: 24-bit/192kHz
Since its launch in 2018, the best streaming DAC Bluesound Node 2i has helped many HiFi enthusiasts to upgrade their existing system in streaming and wireless music playback. The Bluesound Node 2i comes in black or white with a rather small compact size so you can put it almost anywhere you like. Thanks to its excellent app, you hardly have to touch it again once you have all the cables connected.
At the front, there is a small color-changing LED which provides information about the working status of the streamer, and a 3.5-millimeter connection for headphones. You don't need to turn the Node off because it will enter a power save mode automatically after 15 mins of being idle.
As for the streaming possibilities, the Node 2i supports an abundance of streaming services like Spotify, Deezer, Tidal, and Amazon Music. It can process music files up to 192 kHz and 24 bits, and Master MQA.
4. FiiO K3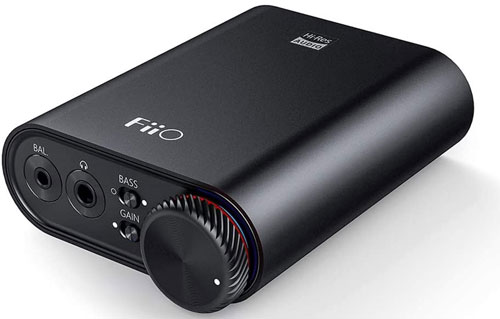 Price: $109
Sampling rate: 32-bit/384kHz
Many audiophiles would recommend this great budget DAC. Fiio K3 is a pocket-sized headphone amplifier and USB-C DAC at a very affordable price, which makes it the best portable DAC for Tidal. It is powered via a USB port, which is convenient and safe. When the DAC is set up correctly, the LED lights surrounding the volume adjuster changes colors depending on the audio file quality and format.
Generally speaking, K3 is a clean and neutral DAC without any other flavor added to the sound. It is an excellent little DAC which pairs with most headphones and let you hear the music the way it was meant to sound.
5. Zorloo Ztella (MQA Version)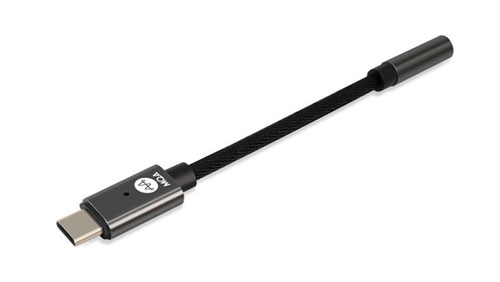 Price: $99
Inputs: Type-C, 3.5mm audio, USB
Formats: PCM (up to 384kHz), DSD (up to 5.6MHz), MQA
For portable use, we recommend another Tidal compatible DAC - the Zorloo Ztella MQA. Ztella is the smallest USB-DAC that fits inside a cable and supports High Definition recording including MQA so that you can unlock the full potential of your Tidal Master streaming.
Unlike other products on the market, it is small, simple, and isn't very power-hungry. Plug and Play with Android, iOS, macOS, and Windows 10. Ztella turns your smartphones or laptops into a professional HiFi audio player. It includes a DAC and amp, with a single-ended 3.5mm output jack. When the smart LED indicator on the end turns Blue, it is for SD, Red for HD, and Magenta for MQA.
Final Words: From high-end to portable DACs, which works best for you and live up to the name as the best DAC for Tidal? Or do you have other recommendations? Let us know by commenting below!