Avril Lavigne is a well-known Canadian-French singer and songwriter and she also has involved in movie industry. Avril Lavigne is only 15-year old when she came into stage with Shania Twain at the first time. From 2002 to 2013, she has released five popular studio albums, including Let Go, Under My Skin, The Best Damn Thing, Goodbey Lullaby as well as the selt-titled fifth studio album, Avril Lavigne.
After Avril Lavigne have debut her self-title 5th album in November 2003, she didn't release any album anymore. Four years could be a long-time wait for her fans. However, it's hard to blame her since it could be a rough past few years for Avril Lavigne as she has tortured by Lyme disease. Fortunately, the exciting things are coming now. Avril Lavigne comes back now and promises to release the 6th studio album in this year. Let's see the details.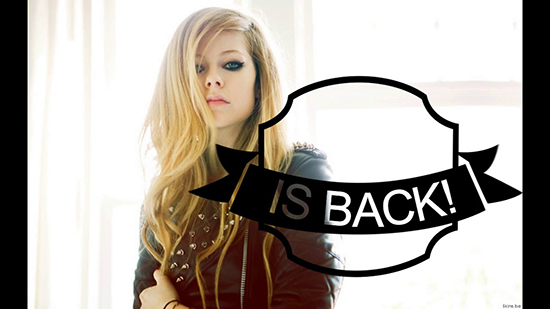 Part 1. Where to Confirm Avril Lavigne's New Album Will Come
If you are one of the fans of Avril Lavigne, you must be familiar with her news. As early as April this year, when Avril Lavigne attended the 25th Annual Race to Erase MS Gala, she talked to E! News about her new album and said "It's a really powerful record. I've been working on this for three years. I can actually say this time I'm going to be done with this album in two weeks and I will put it out this year." That's to say, Avril Lavigne's new album is set to be finished next month and will be released later this year.
To get more exact information, let's enter to Avril Lavigne's personal tweet. After she posted 'Exciting things coming.' with a photo of herself on August 18, 2018, it comes with a more confirming message on her Twitter, saying 'I can't wait for September. Chilling this weekend and prepping for my video shoot this week!' in a few days later. Up to now, Avril Lavigne has announced the lead single 'Head Above Water' from the long-awaited 6th album after shared an official cover art of this new single on September 18.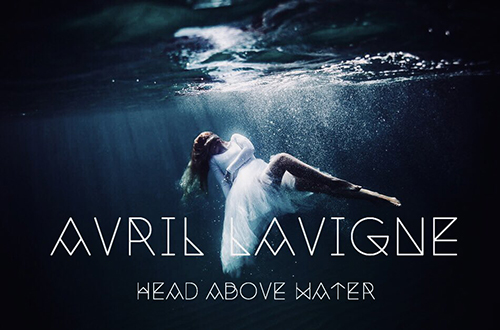 Part 2. Complete Avril Lavigne New Album Details
It could be so excited for Avril's comeback. For the detailed information about Avril Lavigne's 6th Studio Album, we have already known that the title of this album would be TBD and Avril Lavigne new album release date could be locked in Fall 2018. From what we mentioned above, the leading single is 'Head Above Water', which will be out today, which chronicles the 33-year-old battle with ill health. Apart from it, other known titles of Avril Lavigne songs are "Warrior", "Crush", "Lucky Ones", and "It Was In Me". Let's check other details of this new album as below:
Writing & Demoing Dates: Fall 2015 - May 2017
Recording Dates: May 16, 2017 - May 2018
Status: Completed recording and mixing in May 2018
Expected Sound: Will showcase vocals; more lyrically complex, clever, and poetic; piano-driven; inspired by singer-songwriters like Ed Sheeran; more rock and punk; back to her roots (country, gospel, jazz); emotional ballads
Album Title: Head Above Water, which has the same name as the album's lead single.
Updated: The second song, called 'Tell Me It's Over' from Avril Lavigne's coming new album Head Above Water was released on December 12, 2018. And the final release date of the new album as her first record since Lyme disease diagnosis has been announced. Head Above Water will arrive on 15 February, 2019 and it contains12 songs. There is the complete track list of Avril Lavigne new album, including 'Head Above Water', 'Birdie', 'I Feel In Love With The Devil', 'Tell Me It's Over', 'Dumb Blonde', 'It Was In ME', 'Souvenir', 'Crush', 'Goddess', 'Bigger Wow', 'Love Me Insane' and 'Warrior'.
Part 3. Download Avril Lavigne New Music to MP3 for Offline Playback
Can't wait for listening to Avril Lavigne songs? Before Avril Lavigne new album 2018 will be released, we can enjoy Avril Lavigne new music, Head Above Water when it hits iTunes, Spotify and other music streaming services at midnight. Now, we can hear the 30-second teaser on Avril Lavigne's Instagram. Over a somber piano melody, Avril Lavigne is singing "I've gotta keep the calm before the storm / I don't want less I don't want more / Must bar the windows and the doors / To keep me safe to keep me warm."
To make you listen to Avril Lavigne easier and more convenient, we will take Spotify as example to show you how to download Avril Lavigne 2018 songs as MP3 so that you can play them on any device and music player offline.
Generally speaking, Spotify music tracks are encoded in Ogg Vorbis format. Even if you subscribe Spotify Premium, you can download them as the original audio format but not for MP3. Besides, you can only enjoy Spotify music downloads within Spotify app. To download Spotify playlist to MP3, we need to use a third-party Spotify solution, such as AudFree Spotify Music Converter, which allows free and paying Spotify uses to download and convert Spotify to MP3 with ease. Now, follow the detailed steps to download Avril Lavigne songs offline.
Step 1

Import Head Above Water to AudFree

If you have received the URL of Avril Lavigne's Head Above Water on Spotify, you can copy and paste this link to the search box of AudFree and press '+' button to confirm it. Or you can directly drag and drop this Avril Lavigne song to conversion window to add it.
Step 2

Set output format as MP3

AudFree software supports a wide variety of audio formats. If you like to downloadAvril Lavigne new music as MP3, you can enter to the top menu and click the Preferences -> Convert button to open the setting window, in which you need to define output format as MP3. Besides, you can also customize other audio parameters, such as bit rate, sample rate, etc.
Step 3

Download Head Above Water as MP3

When all settings are OK, please simply the 'Convert' button at the bottom-right corner of the main interface to launch the converting process. It will start to download Spotify files and convert them to MP3 files at the same time. Please be well be well noted that to get the full version of AudFree, you need to charge for 19.95.

When the new album comes to music streaming service, you can refer to above tutorial to download Avril Lavigne new album, Head Above Water and convert them to MP3, FLAC, AAC, M4A and other audio formats for better playback. Now, you can also follow the below video demo to free download Avril Lavigne new music, Head Above Water on Spotify.