Tidal, the first music streaming service to cooperate with Amazon Music, has made use of Amazon's service "Music Skill API" since late last year. Based on the built-in support from Alexa, Tidal doesn't need to gain the involvement of Amazon, which is totally different from other streaming music services (Spotify, Deezer, Pandora, etc).
Alexa, as Amazon's digital assistant, is good at helping you finish many things by voice commands including playing music from different sources such as Tidal, Spotify, Pandora, and other streaming music services on your Amazon Echo device.
It should be noted that the "High Streaming Quality" Tidal music files are completely compatible with Amazon Echo. What you need to do is to make sure that you are already a Tidal premium subscriber before linking Tidal to Alexa in Echo. In this article, you will learn 2 good methods to play Tidal through Alexa: one is without premium and the other is with premium.

Part 1. Play Tidal through Alexa without Premium
Since the beginning of 2019, Amazon has closed its "Music Storage" so that users cannot upload music to it for playing on Echo devices. Now, you are required to transfer songs from your phone or tablet to Echo via Bluetooth, or directly, purchase songs through Amazon's digital store for playback on Echo.
Here, we make use of the former method: to stream tracks from mobile devices to the Echo through Bluetooth. Before starting the process of connection, you need to download Tidal audio files locally in your phone, tablet, or computer. Since the encrypted technological protection, Tidal tracks cannot be truly downloaded in the local folder. Furthermore, the "downloaded" songs are not allowed to be imported to other devices or players.
Hence, a professional Tidal music converter, which is able to decrypt the tracks and transfer them into common formats like MP3 is in urgent demand. Here, AudFree Tidal Music Converter will be the best choice for you. Specialized in converting Tidal streams, AudFree Tidal Music Converter is supported to download Tidal tracks with 100% quality preserved and convert them into multiple universal formats such as MP3, WAV, FLAC, AAC, M4A, M4B and so on. With the advanced design concept, all of the ID3 tags and metadata will be saved after a rapid conversion which speed can be up to 5X faster.
With this intelligent hi-tech product, you can easily download Tidal songs and save locally on your mobile devices or computers. Now let's see how to use this tool to play Tidal on Alexa without premium step by step:
Step 1.  Launching AudFree Tidal Music Converter, the Tidal app will be opened automatically. Copy the URL of Tidal track or playlist and paste the link to the search bar in AudFree.
Step 2. Tap the "Preferences" > "Convert" option on the main page of AudFree. Here, adjust output format and audio quality by changing parameters like bit rate, sample rate, etc.
Step 3. Hit the 'Convert' icon at the right bottom, and AudFree software will begin to decrypt and convert the Tidal tracks.
Step 4.  Please check the converted Tidal songs in the target folder after conversion.
Now, you are supposed to add your device to Alexa and stream the local music files to Echo. There are 3 steps to link your device to Alexa: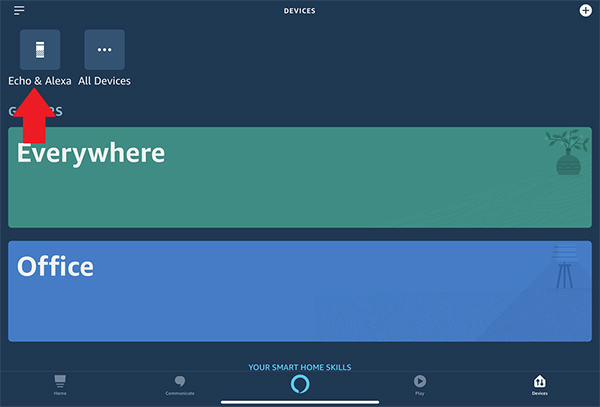 Step 1. Connect your device to the Echo. Say "Alexa, pair" to your device, then your Echo will turn to pair mode. Turn on the Bluetooth of your phone or tablet. A few seconds later, the Echo will appear on the waiting list of pairing named "Echo-XXX". Choose the name, then Alexa will tell you that the connection is done once these two devices are linked.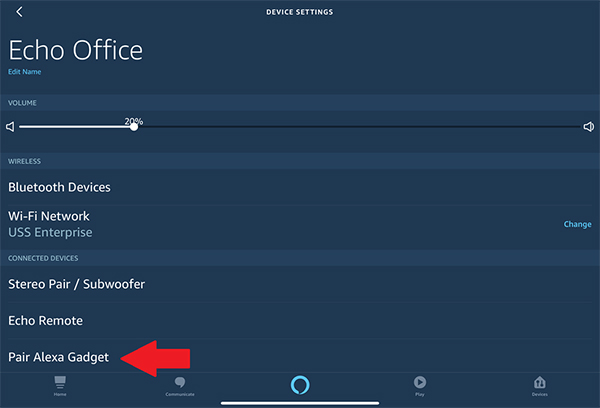 Step 2. Add your device to Alexa. Click "Devices" > "Echo & Alexa" and choose the Echo which you would like to pair with your mobile device. Then enter to "Pair Alexa Gadget". Then open the Bluetooth settings window on your device and choose the name shown for your Echo. Then the connection is done.
Step 3. Now you can open the Tidal app on your tablet or phone. Just try to use the activation word 'Alexa' and other music commands to ask Alexa to play certain songs, playlists or artists on Tidal, the tracks will be played on Echo automatically. Also, if you want to set Tidal as the default music service, return to the "Music & Media" and tap on "Choose default music services" to define Tidal default on Alexa.
Part 2. Play Tidal on Alexa with Premium
Please make sure that you have subscribed to Tidal before connection. Since the support of alexa tidal music skill, you can easily use Tidal with Alexa on your Echo by taking the following steps:
Step 1. Launch the Amazon Alexa App on your phone. Next, enter into "Settings" > "Music".
Step 2. Choose "Link New Service" > "TIDAL", then hit on "Enable to Use" and connect your TIDAL account.
Step 3. Go back to "Settings" > "Music" and select "TIDAL" as "Default Services".
When the connection is done, you are available to ask Alexa to play Tidal songs by voice commands.