A heated discussion related to this question can be found in Reddit's Tidal community. "How come such a great streaming service as Tidal runs a mobile app that doesn't have the equalizer feature. Isn't that the crucial thing to make the sound perfect for you?"
So, does Tidal have an equalizer or not? Unfortunately, indeed, it doesn't have a built-in Tidal music equalizer yet. As it's known to many music lovers, Tidal is the first music streaming service to present the world's best quality sound and lets you play your favorite music in High Fidelity sound quality.
Despite this, some users may still want to use an equalizer to improve the listening environment, as they might not be using professional studio-quality headphones that can deliver intact sounds. Not to mention that one of Tidal's competitors in streaming music service, Spotify, has added an equalizer feature to its mobile app early in 2014.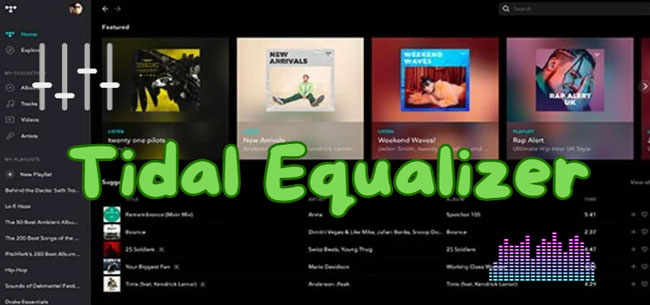 With a music equalizer, you can adjust the volume levels of various ranges. This means that you are able to, for example, increase the lower frequencies. Even by changing the audio settings such as the bass, trebles, or vocal enhancers, you will get a different listening experience. Here, you will find a few equalizers that work well with Tidal via our recommendation.
Recommendation: Top 3 Best Tidal Music Equalizers
1. Sennheiser CapTune on iOS/Android devices
Though there isn't a built-in equalizer for Tidal music, Sennheiser debuts a new sound optimization app with Tidal built-in called CapTune. It is a high-quality music player and a powerful sound tuning app, which provides you with new standards of fidelity. You can make precise adjustments with the equalizer and find the right settings for your listening context. If you are keen on running, you can set up your running playlist with an energizing bass boost. Through Sennheiser CapTune, you are able to enjoy Tidal's lossless music the way the artists intended.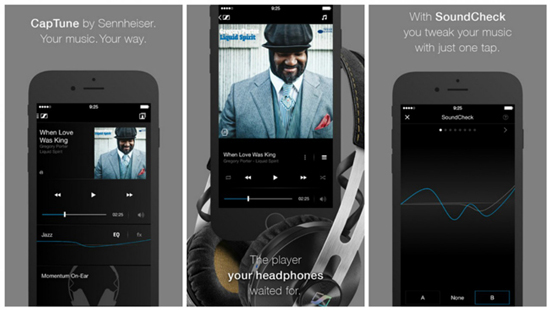 2. Amarra for Desktop
Amarra for Tidal brings great sounds to your listening room to expand your musical horizons. It offers three products: Amarra sQ+ for Mac, Amarra Play for iOS, and Amarra Luxe for Mac/Win. Of the three products, most consumers would recommend Amarra sQ+ for Mac. With Amarra for Tidal's professional-grade equalization, you can customize your sound for any speakers or headphones. With equalizer presets for different musical genres, Amarra's equalizer gives you control of the sound and brings out the best in all music. It focuses greatly on audio quality, aiming to maximize your experience of music.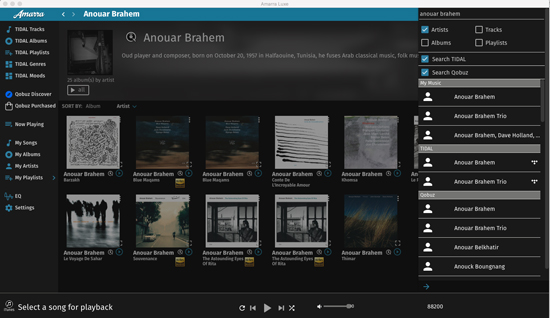 3. Equalizer Apo for Windows
Equalizer APO is an open-source parametric/graphic equalizer for Windows. Equalizer APO comes with many features such as unlimited filters, compatibility with multiple channels, fast response times, and an easy to use interface. Also, it is very lightweight and it uses very minimal system resources.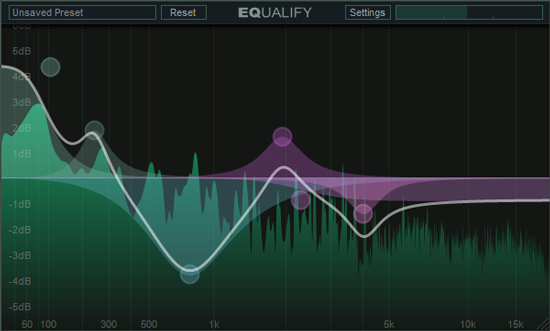 Play Tidal Music on Other Music Players with Equalizer
However, some equalizers struggle with system updates at times. Sometimes after a system update, you will have to uninstall to get the equalizer to function again. Besides, many media players come with nice equalizers which is able to fulfill your need, such as VLC.
With Tidal Premium or HiFi subscription, you can download Tidal audio tracks with 100% lossless quality using AudFree Tidal Music Converter, so that you can play them on other media players with equalizer. It is an excellent Tidal music downloader especially designed for Tidal addicts to download not only Tidal songs, but also playlists, and albums as local files for keeping Tidal music forever. You can also enjoy the high-quality audio files on any music equalizer.
How to Download High-quality Music for Any Tidal Equalizer
The following tutorial will show you how to download high-quality Tidal music and convert it to common audio files on Windows step by step. The tutorial also works highly similar for Mac, except for the slightly different interface.
Step 1

Add music to Tidal by copying URL

First, once you launch AudFree Tidal Music Converter, it will simultaneously open Tidal. Find the tracks, playlists, album which you want to download, and then copy and paste the URL into the address bar of AudFree Tidal Music Converter. Press the "+" like button and it will load Tidal files automatically.
Step 2

Adjust Tidal output settings

If you go to "Preferences", here, you can choose whether to do some customization on formats, channel, bitrate, and sample rate to make your personalized-style music. Or, you can just go by default to preserve the original style.
Step 3

Start to download Tidal music

Now, you are back to the main interface, where you can see the list of ready-to-be-downloaded music. Click the 'Convert' button to start downloading Tidal music at 5X speed on Windows. After that, you can locate your downloaded Tidal music by clicking the 'file' icon directly to navigate to the destination folder where all the downloaded Tidal songs are stored. And then, you are free to play them on any media players with equalizer, since we have converted them into common audio files.

Summary: You can now find one Tidal music equalizer that suits you best to explore Tidal's music collection extensively. But, if you want to explore more Tidal music offline on any device, go and try downloading the AudFree Tidal Music Converter!