As a professional audio DRM removal software developer and provider, AudFree values the partnership with affiliates and resellers. By launching the affiliate program, we are aiming to help our parners rapidly increase their sales with our high-quality products. Become AudFree affiliate for free now to grow your business together with us!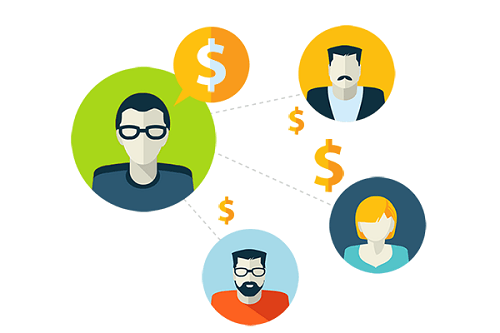 Become Affiliate of AudFree
It's easy and free to join AudFree affiliate program. All you need is a website or online store where you can display and sell our products.
Now simply follow the guide below to become the affiliate of AudFree in 3 steps:
Step 1. Sign up the affiliate for free if you haven't yet registered an affiliate account from us.
Step 2. Get your exclusive affiliate ID.
Step 3. Add the specific ID to the purchase link of AudFree software. Put the links to your site and start selling.
Note: If you already have an Impact agent account, please directly search for our ID number "25131" to be our partner.
If you encounter any problem during the sign up process, please feel free to contact us at [email protected].
AudFree Affiliate Benefits
Up to 50% High Commission Rate
We generally offer 40% basic affiliate commission. But 50% is negotiable if your transaction volumes are higher than $5,000 monthly. The more you sell, the more you will gain.
Trust Worthy Affiliate Network
AudFree Affiliate Program is managed by ImpactRadius, a reliable affiliate network that helps you manage and track your sales easily.
Award-Winning Products
As a top leader in DRM removal field, AudFree is providing the best DRM audio converter software with high reputation in the market, which makes it easier for you to sell them to others.
Promotional Material Support
AudFree takes charge of promotional materials for affiliates. If you need advertising banners, logos, or software boxes, simply contact us and we'll take care of it for you.
Affiliate Policy
• Affiliates are not allowed to offer additional coupons to customers. Any discount promotion of AudFree products should be approved by the vendor.
• Affiliates are not allowed to do any ads on search engines/sites with keywords that contain 'AudFree'.
• Affiliates are not allowed to sell any of AudFree products on website which is related to auction, such as eBay, Amazon, etc.