AudFree values every customer and strives to provide you with the best experience in using AudFree DRM audio converters. All products from AudFree are provided with free trial versions with which users can test the programs before buying. Once purchased, you are able to enjoy the free lifetime upgrade of the software. But if you are not fully satisfied with AudFree products after purchasing, you can read our refund policy as below to see if you are qualified to apply for a refund within our 60-day Money Back Guarantee.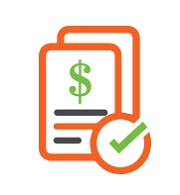 Refund Policy
60 Days Money Back Guarantee
Because of the 'try-before-you-buy' mechanism, AudFree provides 60-day Money Back Guarantee for premium users. All refunds will be approved within this guarantee only under the acceptable circumstances below. If a purchase exceeds the 60 days money-back-guarantee period, then no refund will be given.
Unacceptable Situations
To be specific, AudFree generally does no refund or exchange products in these cases:
• Your order already exceeds 60 days.
• Products fails to meet your needs due to a lack of understanding by you, of the products' functions and capabilities.
• You simply changed your mind after purchase.
• You purchased a wrong product from AudFree but ordered the correct one from another company.
• Request for refund due to technical issues without sharing any detail of the problem to our support team.
• You failed to receive registration code but didn't contact our support team to retrieve it for you.
• Request for refund for part of a bundle.
Acceptable Situations
If your cases meet the guidelines of our money back guarantee, we'll issue the refund for you asap.
• You purchased a wrong product and then purchased the right one from AudFree within 60 days. We'll cancel the wrong order for you.
• You are charged twice for the same product. We'll refund the duplicated order for you.
• You failed to receive registration code and got no response from our support team for 48 hours after sending the request.
• The product you purchased has fatal technical error that our support team failed to provide a fix within 30 days.
How to Apply for A Refund
• If your case is under the accepted circumstances, please simply send your refund request to us at support@audfree.com.
• It usually takes around 5-10 business days for the money to be credited to your account.
• Once refunded, the corresponding license will be deactivated. Please then completely delete the software from your computer.
License Policy
All AudFree audio solutions are sold with different license types, normally known as yearly license, single licese and family license. They are different in terms of number of devices and validity of use. If you purchased a single user license but need to install the product on a new computer or upgraded computer, you should contact us to transfer the license for you. But in this case, if you want to install the product on more than 1 computer at the same time, you are highly suggested to buy the family package instead.
Upgrade Policy
As explained above, all paid users are able to get free lifelong software upgrade after purchasing the product. And since AudFree always keeps pace with the latest tech trends, you don't need to worry about its compatibility or constant support to the latest computer systems and iTunes/Spotify versions.
To upgrade the program, you can simply use the auto-upgrading feature within the app itself. Or alternatively, you can directly download the latest setup file from AudFree official site to upgrade the program manually.