As a top leader in developing the best audio DRM removal solutions, our goal is to let more music lovers enjoy digital life easier and better. To spread the word, we need your voice. That's why we launched the 'Free License Campaign' with wich you can win a free lifelong license of AudFree products by reviewing AudFree or sharing it to others. The ways of sharing can be varied. No matter whether you are bloggers, webmasters, editors, video producers, or social influencers, you can get any AudFree software completely for free by following the guide below: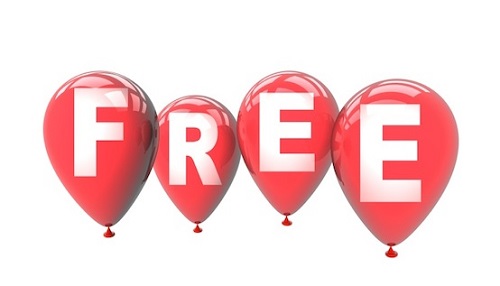 Option 1. Write Software Review on Blog/Website
If you own a blog or website that ranks 150,000 or above in Alexa, you are highly recommended to review our program and publish the original article on your site with over 600 words. The review should also include at least one dofollow link of AudFree product page or homepage. Once published, you can send us the URL of the article and we'll then provide the free license of the product to you as soon as possible if it meets our requirements.
Option 2. Make Introduction Video of AudFree
For video producers who have a YouTube channel (or other hot online video sharing site accounts) with over 300 subscribers, you are suggested to get the free license by making a review video of AudFree program and uploading it to your YouTube account. The video should be no less than 90 seconds and should contain a link to AudFree website in the description section. As long as we received the video URL from you, we'll send out the free registration code asap.
Option 3. Share AudFree to Social Media
If you don't own a website nor video sharing account, the best way to get free license of AudFree is to share the product on your social networks, such as Facebook, Twitter, Google Plus, Instagram, or others. With this option, you are required to have over 1,000 fans or followers. While posting, please make sure the review contains at least 100 words with the link to the product. Once done, capture the screenshot to us and we'll send the free lifetime license to you immediately.
These are the top 3 most popular ways to get free license from AudFree. But if you have any better idea, please feel free to contact us. We can be easily reached by email: [email protected].
Note: If we find the article/video/review to be deleted or unaccessible from your site/account afterwards, we may reserve the rights to deactivate the license immediately on our end.