VK is what Facebook is to the rest of the globe in terms of popularity in Europe. A prominent social networking site in Europe, mainly among Russian-speaking people from all over the world, is called VKontakte. One of the reasons many people prefer VK over other social networks is free music.
Music on VKontakte has always been available without limitation, but it can only be listened to online. Thus, anyone wishing to download music from VK must seek third-party software or plug-ins assistance.
But many third-party applications are available that allow you to download VK music, which makes finding an excellent one more difficult. However, to let you find out the best one, this article discusses some of the most efficient VKontakte music downloaders and other VK downloader browser extensions available on the market.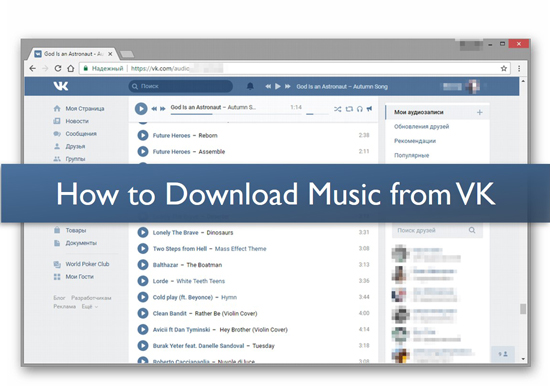 Part 1. What Is VK Music - VKontakte
Launched by Pavel Durov in September 2006, VK refers to the Russian term VKontakte and is a new social networking service. VK may not be well recognized outside of Europe, yet it is the second most popular social networking site on the continent behind Facebook.
Like the ever-popular Facebook, you can chat and contact pals on VK, but it differs in that you may exchange photos and videos and explore the collection while listening to music. As a result, VK is seeing an increase in the number of people who wish to download music through the service.
Many famous songs may be found on VK.com, which has amassed 195 million accounts and an average daily user of roughly 43 million. VK contains all the music you know or don't know, from rock to RnB, ballads, and oldies to love songs.
Part 2. How to Download Music from VK on Mac/Windows
Since VK holds so much value for the people in Europe, people inside the continent want to download VK music. People prefer listening to music on their PCs while working, but they don't always have the internet to access VK music online. To tackle this problem, you can utilize AudFree Audio Capture to download the VK music to your PCs.
AudFree Audio Capture can record the playing songs on VK online, and then convert recorded music to formats like MP3, WAV, FLAC, MP3, and more. After downloading music from VK, you can play VK music offline anywhere and anytime. What's more, you can personalize the parameters for VK music, for example, adjusting music quality like bit rate, sample rate, channel, etc.
Follow these instructions to download VK music on Windows and macOS.
Step 1: Launch AudFree Audio Capture after downloading and installing it on your PC. Then you can click the '+' to add the web of VK music to AudFree for recording.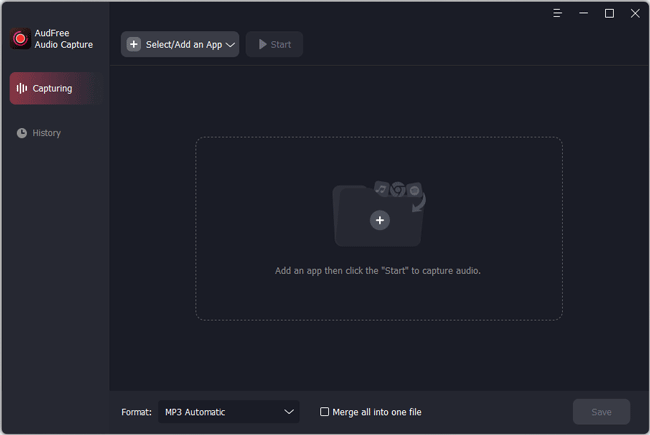 Step 2: Now, click on the 'audio format' icon to customize the output format of the VK music, and press the 'OK' button. You also can reset other parameters like codec, channel, bit rate, etc.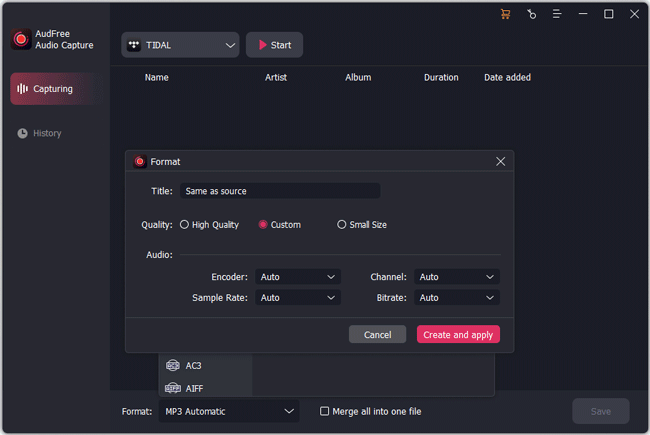 Step 3: Go to VK website via the web browser icon on AudFree main screen. Then find and play the VK music you like to download. And then, AudFree will start to record audio from the website.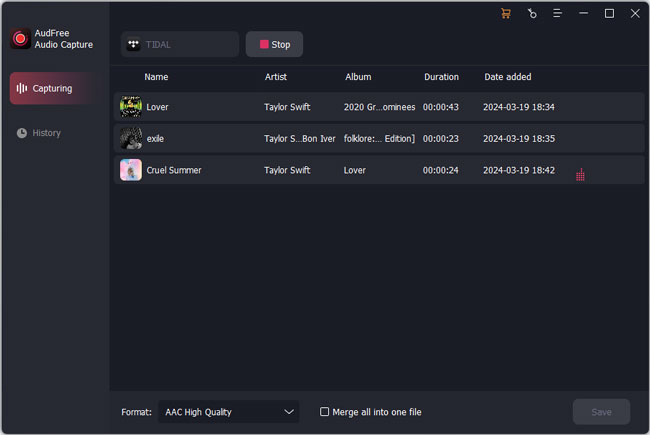 Step 4: After that, you can edit the recorded audio from VK and save the music. Then click on the 'history' icon to get the converted VK music on your computer and listen to them offline.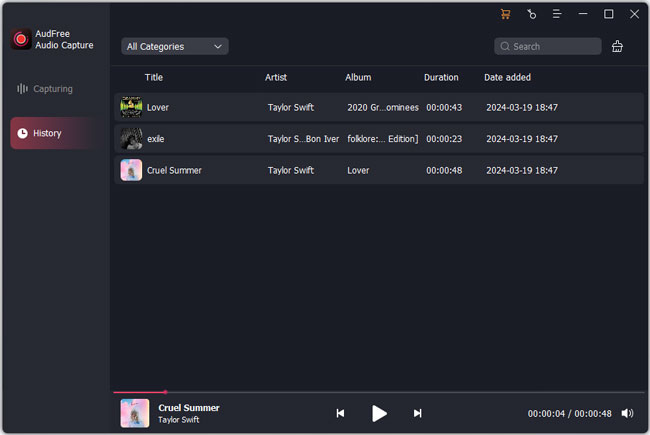 Part 3. How to Get VK Music Download for Free
You may copy and store any audio recordings you encounter with this free online audio recorder. Apowersoft's online audio recorder is suitable with both Mac and Windows operating systems and comes with various recording options that make downloading files a breeze.
It can convert audio files to a variety of formats, record audio with a single click, save music indefinitely, and set up tasks for automatic completion. You may use it to record sound from any resource, including internet radios, music sites, and a microphone, making it more versatile.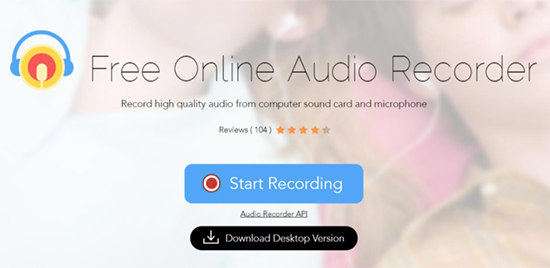 To get VK music using this online audio recorder, follow these steps:
Step 1. Click Start Recording on Apowersoft's audio recorder screen to begin recording.
Step 2. Select the appropriate audio channel in the Audio Source box. For VK, use System Sound for their online digital music.
(Note: The software will be fully loaded in a matter of seconds if you let the launcher continue running.)
Step 3. Press the Start button when your favorite tunes are playing.
(Note: To verify the content of a file, look at the file name, duration, size, and artist presented in the window.)
Step 4. When you've finished recording your song, click the Stop button.
Part 4. How to Download VK Music via VK Music Downloader Chrome
If you avoid downloading a third-party application or using one of free streaming audio recorders for music, you can also download music from VK Chrome through an extension. VK Music Downloader Chrome is an extension for Google Chrome that allows you to download music from VK.com.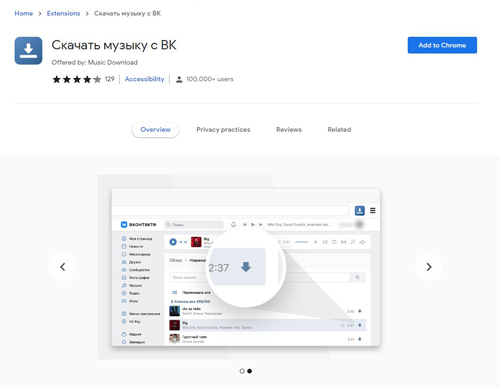 To download the VK music by this method, follow these instructions:
Step 1. Launch Google Chrome and visit VK Downloader Chrome.
Step 2. After installing the VK Video and Music Downloader extension, the "Download Button" may be found beneath the Video Player.
Step 3. When you select this option, a drop-down menu appears with all of the video formats compatible with your computer.
Step 4. Choose the format you want to download the music video. It will save the song to your computer's hard drive.
Part 5. How to Download Music from VK Online
Savefrom.net is a valuable add-on for saving VK audio to your computer. VK.com content can be downloaded for free, and the VK interface can be easily incorporated into other applications. VK music can be downloaded from SaveFrom.net by following these instructions.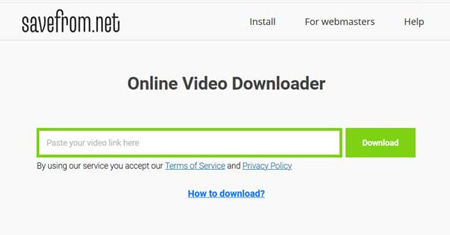 Step 1. The first step is to visit SaveFrom.net and download and install the browser extension.
Step 2. Go to the VK.com music page and choose the VK music you want to save to your computer.
Step 3. To accurately determine the size of the MP3 file and download it, hold the mouse pointer over the link for 30 seconds.
Step 4. All audio files on SaveFrom.net can be downloaded by right-clicking on the helper icon in the toolbar and choosing Download audio files.
Note: A user's VK playlist can be downloaded as well. Using the VK.com helper icon, select Download a playlist from the drop-down menu. As soon as it starts downloading, the user can listen to the playlist.
Part 6. How to Get VK Music Download on Android/iPhone
Videoder is one of the finest tool to download VK music in 2019. It is essential software for Android and iPhone owners to sync and download VK music. Just start the program, enter your login information and then download.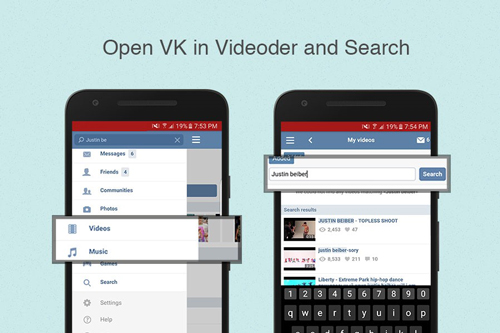 Step 1. On your smartphone, run the VK audio downloader, Videoder, and look for audio on the VK site. On VK.com, you may listen to your favorite music or audio by clicking on the appropriate link.
Step 2. When you've found what you're looking for, click on Download. Once the links to video and music files have loaded, pick the audio quality you like.
Step 3. You'll see this option appear as soon as you've chosen your desired audio quality. Click Start Download once you've selected your download destination.
Step 4. Examine your phone's notification panel to see whether you've received any new files.
Part 7. Conclusion
Some people may wonder how to download music from VK, and we hope you know how to download it after reading this article. Audfree Audio Capture may be of use to you at this time. In addition to capturing footage from any device on your desktop, it can also capture any audio that is playing. One of the best way to get VK music is to use this approach.