YouTube is one of the popular sites that provides you with numerous latest and old videos. It is a great platform for all the video-lovers as they can find any type of video there. However, you cannot use YouTube everywhere.
Therefore, to enjoy YouTube audios everywhere there are YouTube FLAC converters available that download and store your YouTube files so that you can play them any time anywhere.
Free Lossless Audio Codec or FLAC is a latest file format that converts your audio files in a compatible manner and maintain the same sound quality as you hear in the actual audios. Once the files are stored they can later be played on your computer or phone. FLAC files are lossless files. You can even convert high quality sound tracks to FLAC without worrying about the sound quality.
Finding out which is the best YouTube to FLAC converter can be quite challenging and difficult in today's world of technologies. Every day you find something new on the internet which makes you confuse what to choose and what not.
So, for your ease we have listed below the top 6 YouTube to FLAC free online converters. Have a look at the details of each to get a more detailed view of each software.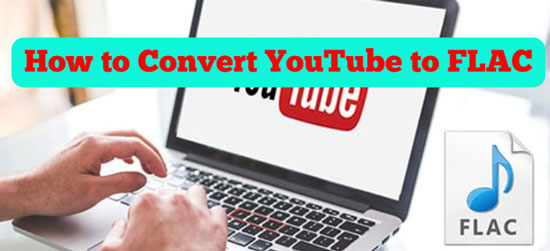 Top 1. AudFree Audio Capture - Best YouTube to FLAC Converter
The AudFree Audio Capture is available for both Mac and Windows. The software promises to record your audios safely without compromising on the sound quality. It is a very efficient tool that you can use either professionally or personally.
It not only records YouTube audios but, can also be used for a number of other applications including Spotify, Apple Music, Pandora, and even iTunes. With the help of this YouTube to FLAC converter, you can easily get offline audio files from YouTube videos and music.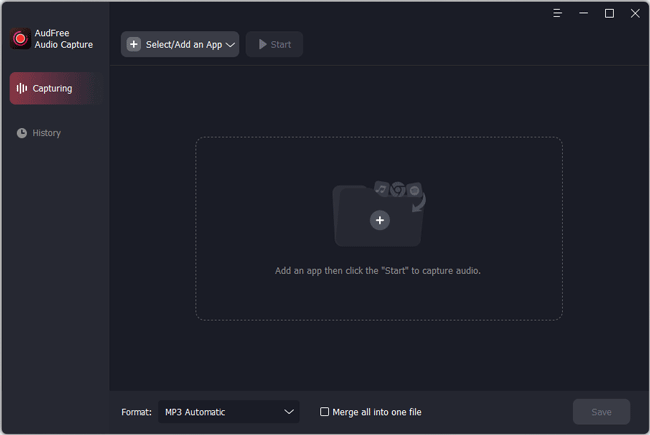 Follow these simple steps to convert your desired files:
* Once you have downloaded and installed the AudFree Audio Capture in your device, open the software and it will display all the downloaded apps that you have in your phone or computer. These apps include media players and web browsers.
* The next step is to select the format. AudFree has a vast variety of formats including FLAC, MP4, WAV, MP3, and others. In this specific case we will choose FLAC.
* Select the files that need to be captured or recorded and you are done!
AudFree also enables you to record multiple audios at once so, you can record all your desired audios at once and the recordings will automatically be saved separately.
Top 2. VLC Media Player
VLC Media Player is another great YouTube to FLAC downloader. Developed by the VideoLAN, which is a free and quite popular software. The software can be used on your Windows, Android, IOS, Unix, Linux, and Mac.
One interesting fact about VLC media player is that it is free of ads. You don't get to see any visual or ads that is an added benefit. Moreover, it supports all the audio and videos that are supported by libavformat and libavcodec.
Inaddition to that, VLC also allows its users to ajust the audio and video quality once the audio or video has been converted. This is an extra feature that is not available in every YouTube to FLAC converter.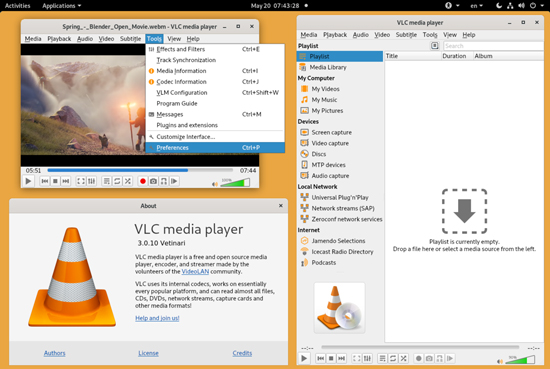 Top 3. VideoProc
Going down the list we have VideoProc. It is a very easy to use YouTube to FLAC converting tool that does not need any professionalism. Anyone can benefit from this tool and get their audio files converted and compressed within no time.
Not only video conversion, it has some other features to offer as well. VideoProc also allows you to download music files from various websites. You can later edit them by cropping, denoising, and adjusting other effects.
The following is the detailed steps on how to convert YouTube to FLAC via VideoProc:
• Click on the video button and add or drag your video file. You can also copy the YouTube url directly. At VideoProc you can drag or add multiple files at once so the process takes place a little quicker.
• Select the format you need your output in. there are a lot of formats so you can choose accordingly. For FLAC conversion, you can find the option in the music profile.
• Choose the place you want your file to be saved.
• Click the convert button and wait for the files to be converted.
Top 4. Convert.Files
The next best youtube to flac converter in our list is Convert.Files. This online converter can convert your documents, archives, presentations, images, audios, videos, and what not. This all in one tool is a great help.
It supports over 300 formats and FLAC is one of them. Simple select a file form your device that needs to be converted, choose the desired format, and let the tool convert the file for you.
Once the conversion is complete, you get a notification to download the converted file to your PC. Convert.Files is, however, one of the best YouTube video to FLAC converter online.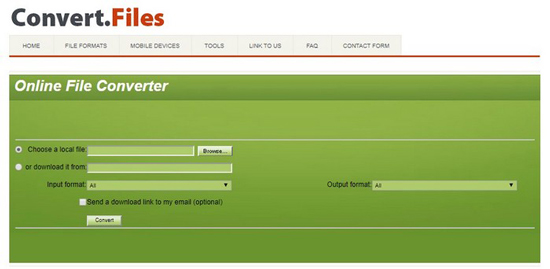 Top 5. HandBrake
HandBrake is an open-source video transcoder for Mac, Linux, and Windows. The software efficiently converts video files to MP4 and MKV formats.
It offers a number of other features as well such as adding subtitles, setting filters, and others. The software was developed in 2003 by Eric Petit. Before converting the file, you can select the input and output format and then start converting your files.
Top 6. Online-convert.com
Last but not the least comes Online-convert.com. the online file converter allows you to convert your video files to MP3, FLAC, etc. The app extracts the music from the videos and form an MP3 file or other files. You will not notice any audio differences in the original file and the converted one.
The software does not require any installation and can be used online. The files can either be copied from your own device storage or can be directly copied from the Google Drive.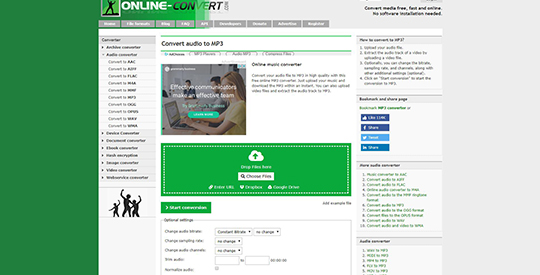 In Conclusion
Here we end our list of Top 6 Best YouTube to FLAC Converters. We hope that our search will help you in choosing the right YouTube to FLAC converter for your PC. Using these converters will help you to get your favorite video files converted and downloaded and that too, absolutely free.