"Does Sonos support Apple Music?" Many similar questions are raised and searched on the Internet everyday. Thankfully, the answer is positive. As a smart speaker, Sono works well on playing Apple Music with clear detailed sound in your room. It is easy as well for you to set and control Sonos through your portable device like iPhone, iPad, iPod touch, Android smart devices and so on.
Since Sonos and Apple Music are in good business relationships, Sonos supports Apple Music in many different ways. In this article, we will introduce a practical method to add Apple Music to Sonos without subscription and other 3 effective ways to connect Apple Music to Sonos.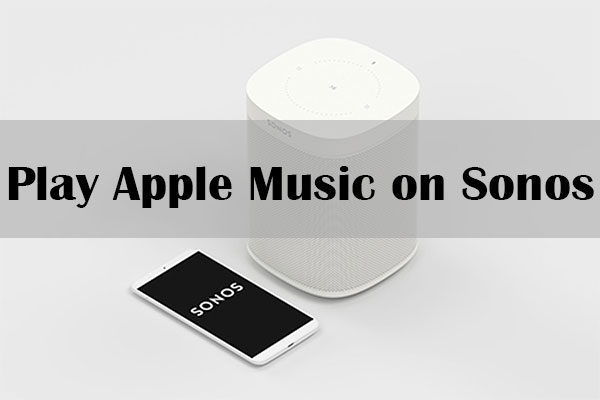 Part 1. Add Apple Music to Sonos After Cancelling Subscription
Sonos supports you to import music from maximum of 16 different devices that are on the same network. So you can transfer a batch of favorite songs from the Apple Music library to Sonos within a few whiles. However, songs from Apple Music can't be downloaded into the local folder even if you are a subscriber, unless you purchase all of those tracks, not minding the payment which might be a huge sum of money.
Hence, we want to recommend you a practical way to download and get Apple Music forever after you cancel Apple Music. That is to use AudFree Apple Music Converter, which is the leading expert in the field of Apple Music conversion, getting rid of the DRM protection and converting Apple tracks into multiple universal formats such as MP3, FLAC, WAV, AAC, M4A, M4B and so on. With the cutting-edge technology, this smart tool is available to retain 100% original quality after conversion, also the metadata will be completely saved for you to edit. Work at 30X faster speed, hundreds of Apple streams can be converted in a matter of minutes.
With the help of this professional software and a desktop Sonos controller, you can easily put Apple tracks into Sonos by the following steps:
Step 1. Click the first "Add" icon/drag and drop the Apple Music tracks from your iTunes library to AudFree.
Step 2. Press the "audio" button to adjust the output format of Apple songs in AudFree.
Step 3. Tap "Convert" bar to remove DRM from Apple Music tracks.
Step 4. Download the Sonos desktop controller on your computer.
Step 5. Choose"Music Library Settings" from the "Manage" menu.
Step 6. Press "+" on a Mac, or "Add" on a PC.
Step 7. Locate to your music folder by selecting "In My Music folder" if you are iTunes users.
Step 8. Follow the instructions to enter your computer's password and sync songs from your music library.
Part 2. Authorize Apple Music on Sonos by Sonos Controller app
Sonos Controller app is easy for you to get Apple Music on Sonos, which can be used on iOS devices (iPhone, iPad, iPod touch) and Android devices. Let's see how to achieve this function: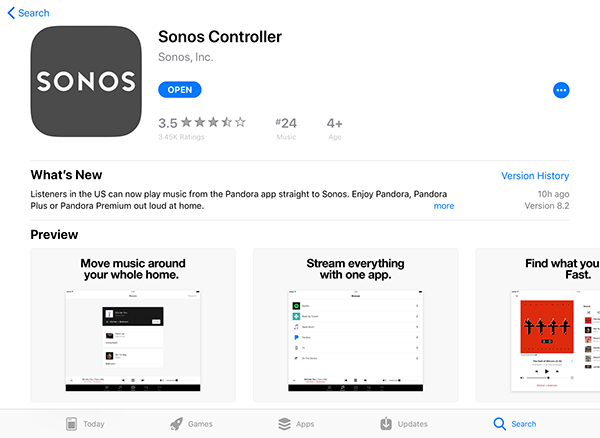 Step 1. Install the Sonos Controller app on your device.
Step 2. Connect Apple Music to the Sonos speaker system. (need to subscribe to Apple Music)
Step 3. Log in your Apple ID which you use with Apple Music.
After you sign in your account, you are able to enjoy the whole Apple music collection on Sonos.
Part 3. Control Apple Music on Sonos via Alexa
There are 3 things you need to prepare before to ask Alexa to play Apple songs on Sonos: an Apple Music subscription, an Alexa-enabled Sonos speaker and a mobile device installed with Alexa. Now please follow the steps below: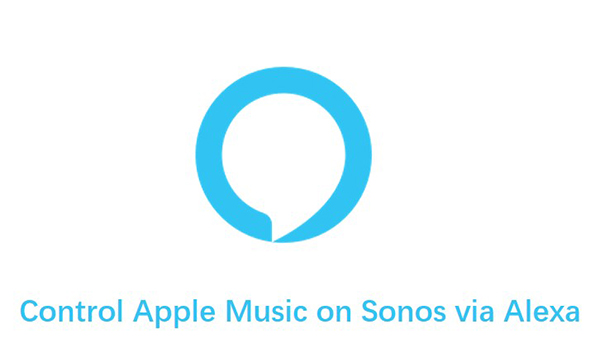 Step 1. Turn on the Amazon Alexa app, then choose the menu button in the upper left corner and then select "Settings".
Step 2. Enter to Alexa Preferences, click to "Music"> "Link New Service"> "Apple Music"> "Enable To Use".
Step 3. Follow the on-screen instruction to enter type in your Apple ID and password.
Step 4. Use voice command like "Alexa, Play Taylor Swift on Apple Music" to control Apple songs on Sonos by Alexa.
Part 4. Stream Apple Music to Sonos through AirPlay
Usually, you are supported to listen to Apple audio on Sonos not only from mobile devices but also from Apple TV, PC, and Mac. Here we will introduce how to use Apple Music to Sonos from these 4 sources.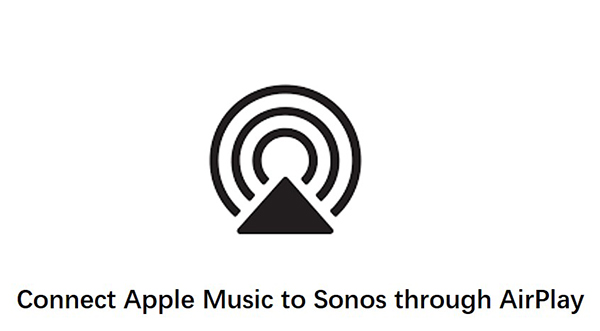 From Mobile devices (iPhone, iPad, or iPod touch)
Step 1. Go to "Control Center".
Step 2. Hit and hold the audio card on the top right corner, then click the airplay icon in the same location.
Step 3. Choose Sonos speaker as your target.
From Apple TV
Step 1. Slide down from the top of your Apple TV Remote when playing music on Apple TV.
Step 2. Hit on the airplay icon.
Step 3. Pick Sonos as your speaker.
From PC
Please confirm that you're using the latest version of iTunes and that your devices are connected to the same network.
Step 1. Launch iTunes on your PC.
Step 2. Hit the airplay icon beside the volume slider.
Step 3. Select Sonos speaker to stream current songs.
From Mac
Step 1. Confirm that your speaker and Mac are on the same Wi-Fi.
Step 2. Click the Apple menu bar > "System Preferences" > "Sound".
Step 3. In the "Output" section, choose Sonos speaker to play the tracks. If you tap "Show volume" in the menu bar, you can quickly switch the audio output by hitting the volume-control icon in the menu bar.
You can also follow the tutorials of "From PC" to get Apple music from iTunes on Mac to Sonos.