Does Sonos work with Apple Music? Many similar questions are raised and searched on the Internet everyday. Thankfully, the answer is positive. As a smart speaker, Sono works well on playing Apple Music with clear and detailed sound in your room. It is easy as well for you to set and control Sonos through your portable device like iPhone, iPad, iPod touch, Android smart devices and so on.
Since Sonos and Apple Music are in good business relationships, Sonos supports Apple Music in many different ways. In this article, we will introduce four practical ways to play Apple Music on Sonos. Besides, we will conclude the article by discussing the best option for making Sonos Apple Music a reality.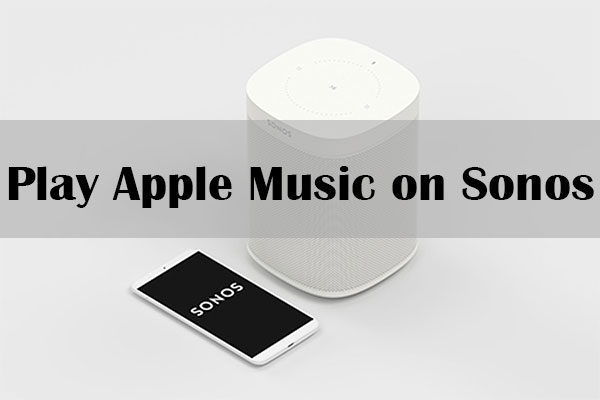 Part 1. How to Play Apple Music on Sonos without Subscription
Sonos supports you to import music from maximum of 16 different devices that are on the same network. So you can transfer a batch of favorite songs from the Apple Music library to Sonos within a few whiles. However, once the Apple Music service has expired, you will not be entitled to use Apple Music on Sonos freely.
Hence, we want to recommend you a practical way to download and get Apple Music forever after you cancel Apple Music. That is to use AudFree Apple Music Converter, which is the leading expert in the field of Apple Music conversion. It can get rid of format protection and convert Apple Music to many universal formats such as MP3, FLAC, WAV, AAC, M4A and M4B.
With cutting-edge technology, this intelligent tool retains 100% of the original quality after conversion, while the metadata is fully preserved for you to edit. Working at 30X faster speed, hundreds of Apple streams can be converted in minutes.This way, you can add Apple Music to Sonos and other devices you want for offline playback.
AudFree Apple Music Converter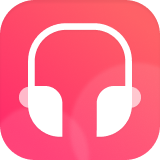 Release format limitation from Apple Music losslessly
Convert Apple Music tracks to MP3, WAV, FLAC, AAC, etc.
Stream Apple Music on Sonos Speaker freely
Work at 30X fast speed with whole metadata kept
How to Play Apple Music through Sonos without Subscription
Step 1

Select Apple Music to AudFree Auditior

Launch AudFree Apple Music Converter and click on the first 'Add' icon to select Apple Music tracks from your iTunes library. Alternatively, drag and drop the target Apple Music files into the main window of the converter directly.
Step 2

Configure Apple Music Output Parameters for Sonos

Press the "Format" button to adjust the output format of Apple songs. You can select MP3, WAV, AAC for compatibility with Sonos devices. To enhance the quality of your Apple Music songs, it is possible to set the channel, codec, bit rate, sample rate, etc. as you wish.
Step 3

Download and Convert Apple Music to Sonos

Click on the 'Convert' bar to start removing the format lock from Apple music tracks and downloading them to your computer locally. Once complete, you will need to tap the Converted button in the bottom right corner to view all unprotected Apple Music. After that, you can be ready to play Apple Music lossless on Sonos without any restrictions.
Step 4

Play Apple Music on Sonos without Subscription

Open the Sonos app on your computer and select 'Music Library Settings' from the 'Manage' menu. Press '+' on your Mac or 'Add' on your PC to upload converted Apple Music songs to your library in the Sonos app. Once you're done, you can freely listen to Apple Music on Sonos speakers whether you have an Apple Music subscription or not.
Part 2. How to Connect Apple Music to Sonos via Sonos App
Sonos Controller app is easy for you to set up Apple Music on your Sonos speakers, which can be used on iOS devices (iPhone, iPad, iPod touch), Android, Mac and PC. Let's see how to achieve this function:
For iOS/Android
Step 1. Install the Sonos Controller app on your iOS/Android device.
Step 2. Launch the Sonos app and tap on Settings > Services & Voice options.

Step 3. Select the Add a Service tab under Music & Content and select Apple Music from the list of services, followed by clicking Add to Sonos.

Step 4. Log in your Apple ID which you use with Apple Music. After you sign in your account, you are able to enjoy the whole Apple Music collection on Sonos.
For Mac/PC
Step 1. Launch the Sonos application on your computer and then click on the "Select a music source" and "Add music services" sections.
Step 2. Select the Apple Music service and follow the on-screen instructions to link Apple Music account to Sonos.
Step 3. Now, you can play Apple Music on your Sonos speaker system freely.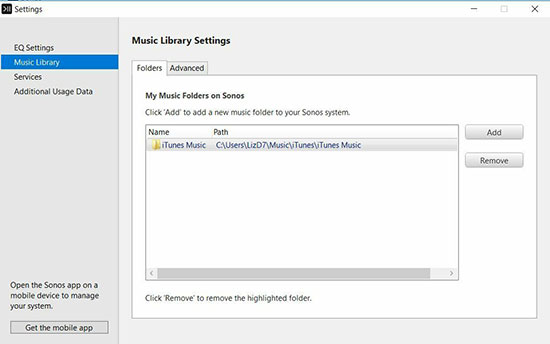 Part 3. How to Add Apple Music to Sonos via Alexa
Before you can ask Alexa to play Apple Music on Sonos, you need to prepare 3 things: an Apple Music subscription, an Alexa-enabled Sonos speaker and a mobile device with Alexa installed. Now follow the steps below:
Step 1. Turn on the Amazon Alexa app, then choose the Menu button in the upper left corner and then select "Settings".
Step 2. Enter to Alexa Preferences, click to "Music"> "Link New Service"> "Apple Music"> "Enable To Use".
Step 3. Follow the on-screen instruction and enter your Apple ID and password.
Step 4. Use voice commands like "Alexa, Play Taylor Swift on Apple Music" to control Apple songs on Sonos by Alexa.
Part 4. How to Stream Apple Music on Sonos via Airplay
Usually, you are supported to listen to Apple audio on Sonos not only from mobile devices but also from Apple TV, PC and Mac with Airplay. Here we will introduce how to play Apple Music through Sonos from these 4 sources.
From Mobile Devices (iPhone, iPad, or iPod Touch)
Step 1. Go to "Control Center".
Step 2. Hit and hold the audio card on the top right corner, then click the Airplay icon in the same location.
Step 3. Choose Sonos speaker as your target.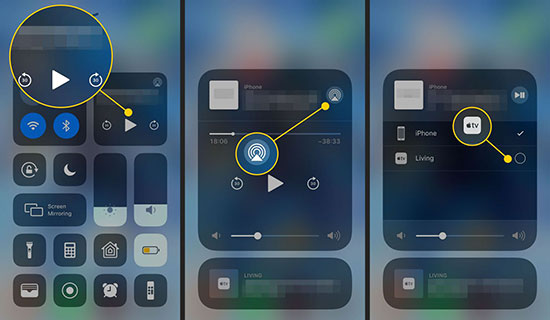 From Apple TV
Step 1. Slide down from the top of your Apple TV Remote when playing music on Apple TV.
Step 2. Hit on the Airplay icon.
Step 3. Pick Sonos as your speaker.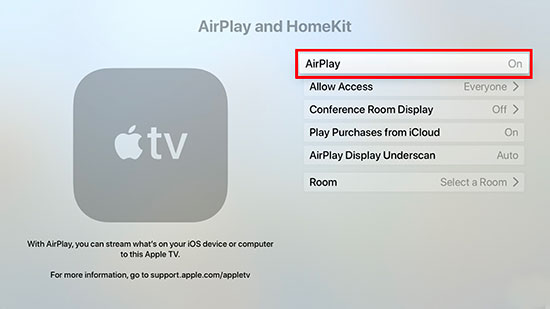 From PC
Please confirm that you're using the latest version of iTunes and that your devices are connected to the same network.
Step 1. Launch iTunes on your PC.
Step 2. Hit the Airplay icon beside the volume slider.
Step 3. Select Sonos speaker to stream current songs.

From Mac
Step 1. Confirm that your speaker and Mac are on the same Wi-Fi.
Step 2. Click the Apple Menu bar > "System Preferences" > "Sound".
Step 3. In the "Output" section, choose Sonos speaker to play the tracks. If you tap "Show volume", you can quickly switch the audio output by hitting the Volume Control icon in the menu bar.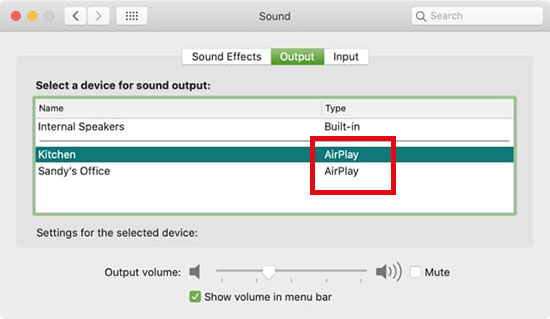 Part 5. What's the Best Method to Enable Sonos Apple Music
If you are still having difficulty deciding which method to choose to make Apple Music Sonos work, you can refer to the table below to understand their advantages and disadvantages in order to make the right choice.
Play Apple Music on Sonos
Pros
Cons
Via AudFree Apple Music Converter
1. No Apple Music subscription required
2. Get up to 320kbps, 48,000Hz Apple Music
1. Computer use only
2. Require AudFree Apple Music Converter and Apple Music app to be installed
Via Sonos App
1. Enjoy all the features of Apple Music on Sonos
2. Get Apple Music at 64kbps to 256kbps
1. Apple Music subscription required
2. The audio quality of Sonos will deteriorate
Via Alexa
1. Simple and easy to use
2. Play Apple Music via voice command
1. Require an Apple Music subscription
2. Only available for Sonos speakers with Alexa support
Via AirPlay
Available on mobile devices, computers and Apple TV
Rely on another device to stream Apple Music
Part 6. FAQs about Sonos and Apple Music
Q1: How to Reauthorize Apple Music on Sonos?
Tap Settings > Apple ID > Media and Purchases > Sign Out on your iOS device. Launch the Sonos app and sign in to your Sonos ID. Hit on Apple Music Services and click the Re-authiorise button.
Q2: Can Sonos Play Apple Music Lossless?
Yes, Sonos can handle lossless music files up to 24-bit/48 kHz, i.e. high definition audio. So you can play Apple Music lossless on Sonos speaker.
Q3: What Quality Is Apple Music with Sonos?
Generally, the streaming rates and streaming formats for Apple Music on Sonos are 64kbps HE-AAC, 128kbps AAC or 256kbps AAC.
Q4: What Features Can I Enjoy with Apple Music Sonos?
You're allowed to enjoy all the key features of Apple Music on Sonos, such as access to the entire Apple Music catalogue, millions of ad-free songs and exclusive playlists, listening to live broadcasts hosted by artists and much more.
Q5: Why Won't My Apple Music Play on Sonos?
If Sonos is unable to browse Apple Music, it may be caused by an internet connection problem or an expired Apple Music subscription. You can try checking the status of your internet connection and re-authorising the Apple Music service.
Part 7. In Conclusion
In short, these are four effective ways on how to use Apple Music on Sonos. If you are eager to play Apple music on Sonos speakers without a subscription, AudFree Apple Music Converter is the best choice. Don't hesitate to try and enjoy Apple Music on Sonos to your heart's content.