Q: I like to listen to music on NoiseTrade and sometimes would like to download the songs for offline listening. However, NoiseTrade only allows to downloading music as MP3 formats. But I want to save NoiseTrade music files in other audio formats. Thus, I wonder if there is a way that can help me download NoiseTrade music in multiple audio formats? Thanks in advance!
In order to help you, in this post, we are going to share a powerful tool for you to download NoiseTrade music in other audio formats. Please read on this article and learn more on how to do.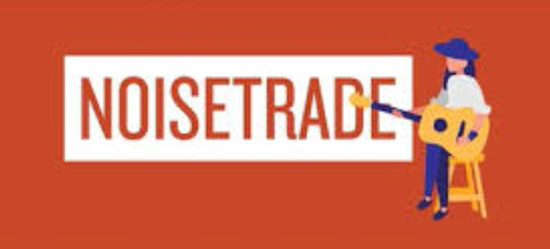 Part 1. How to Get NoiseTrade Music Download via AudFree Audio Capture
On NoiseTrade, you can freely stream and download audios files by offering your email address and zip code. Besides, it also allows users to upload music to it. But for NoiseTrade free music downloads, you can only get the music in MP3 audio format.
In this part, we would like to introduce a tool for you to get NoiseTrade audios in several formats. Not only that, this tool also enables you to edit and trim the recorded NoiseTrade audio tracks accroding to your needs.
This powerful tool is AudFree Audio Recorder, which is a user-friendly and easy-to-use software. With excellent and innovative audio recording technology, it can help grab and download NoiseTrade music files and audios from other sources on the computer.
Moreover, it can convert NoiseTrade audios to other audio formats like AAC, FLAC, WAV, etc. with high quality, so you don't need to worry about the audio quality. And you can personalize the audio files after recording and then save them to your computer.
How to Download NoiseTrade Music with AudFree Audio Recorder
Before we get started, please click on the "Download" button above to install AudFree Audio Capture on your computer first. Once installed, then you could follow the tutorial below and begin to get NoiseTrade music tracks.
Step 1

Launch AudFree Audio Capture

Please open AudFree Audio Recorder program on your computer. Then in the main interface, you will see there are a list of installed programs on your computer. What you need to do next is to check whether the web browser you want to use to access to NoiseTrade website is here. If not, please drag it from your computer desktop or click "+" icon to add it to AudFree program.
Step 2

Define output formats for NoiseTrade music

To change the output audio format, you could just click the "Format" button at the bottom right of AudFree main interface. In the pop-up setting window, you can choose the formats you like for your NoiseTrade music. And you can also customize other audio parameters, like bit rate, sample rate, audio channel and codec to enhance the audio quality for better listening experience. Then please click "OK" button to save the settings and go back to the main interface.
Step 3

Record and download NoiseTrade music

Now, touch on the target web browser and go to NoiseTrade website. Then discover NoiseTrade audio tracks or the best Christmas music on NoiseTrade that you would like to download and convert. Once found, please play it. At the same time, AudFree program will launch the recording mode and grab the music tracks for you automatically. If you want to stop recording, you could click "Stop" button or just quit the web browser.
Step 4

Edit recorded NoiseTrade audios

Once all the NoiseTrade music are downloaded successfully, then you could hit on "edit" icon to start the editing mode. Here you could trim and split NoiseTrade audio tracks into small segments and edit ID3 tags as you like. After that, please click "OK" >> "Save" button to save all NoiseTrade files on your computer.
Note: To locate and check the recorded NoiseTrade audio files on your computer, you can click "Converted" and "search" icon, then you will see the files and stream them to your other devices for playback.
Part 2. About NoiseTrade Music
NoiseTrade is an online music streaming service, which works as a direct-to-fan distribution model of business. It allows users to download and upload audios freely and narrows down the gap between artists and fans. If you are artists, you can offer your songs for free on NoiseTrade and in return, you will get the email address and zip code of a fan.
At present, NoiseTrade is only available as a website platform and it doesn't have any iOS or Android apps yet, so you only can find and listen to NoiseTrade music on its website on your computer.
On NoiseTrade, you can discover songs by genres like Blues, Metal, Comedy, Children, etc. And you also can find music at the Notable and Trending section on its website main interface.
Part 3. The Verdict
Now, with the help of AudFree Audio Recorder, you can download NoiseTrade music offline in other audio formats. And you can also personalize the audios according to your special requirements. Besides these, this tool can help you capture audios from many sources, like Spotify, Tidal, video websites and local audios on your computer.
If you are interested in this article, please do not hesitate to share it to your social account. Or if you have any other issue, please feel free to write down at the comment section below and we will try our best to help you.