Audible.com is undisputed top-leading seller and producer of downloaded audiobooks, which offers the world's largest audiobook library, more than 200,000 audio programs of a wide variety of genres from popular audiobook publishers, entertainers, broadcasters and others. Even so, many audiobook addicts still would like to look for the free alternatives to Audible or cheaper alternatives to Audible in order to conveniently enjoy audio book at a lower price.
Although Audible provides a 30-day free trial with the new users, once the trial time is over, you will be required to pay $14.99 for a monthly subscription fee to access to Audible audiobooks. (A subscriber has the rights to purchase additional books without credits for a 30% discount.) Moreover, audiobooks downloaded from Audible are encrypted by DRM copyright technology that limits Audible members to play AA/AAX audiobooks on Audible authorized devices and players only. In the light of such circumstances, we have collected top 9 best Audible alternatives for your reference.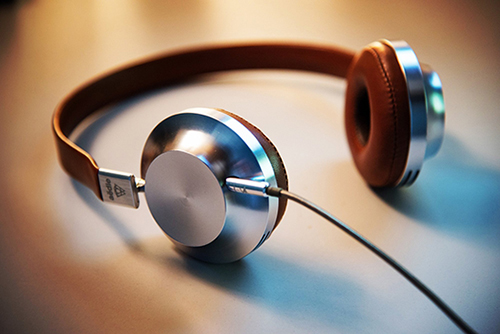 Part 1. Top 5 Cheaper Alternatives to Audible
1. Audiobooks Now
Similar to Audible audiobook service, Audiobooks Now could be the best Audible alternative, which available for both Android and iOS devices. Although it offers a smaller collection of 85,000 around in library, you can subscribe Club Pricing Plan at $4.99 per month only to access to all audio books, which is cheaper than Audible monthly subscription fee. Under the Club Pricing Plan, you can get 50% off on audiobooks purchase. Also, Audiobooks Now allows you to buy regular audiobooks at nearly 40% off.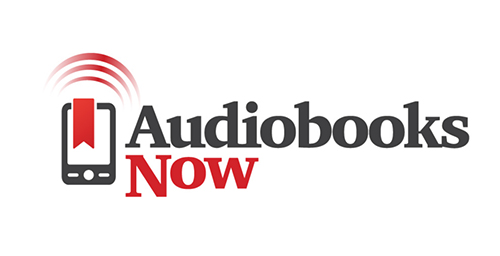 Pros:
* Much lower monthly subscription free for $4.99;
* Provide bigger discount while purchasing audiobooks.
Cons:
* Audiobook library is smaller than Audible.
2. Audiobooks.com
Audiobooks.com is the first cloud-based service for audiobooks, which was launched by Simply Audiobooks offering audiobooks for rental, downloading and sale. Charging for the same subscription fee for $ 14.99 every month, you can access to more than 100,000 incredible audiobooks freely. Audibles.com runs on a credit system, just like Audible. But different from Audible.com, you can get one free audiobook every month, buy extra book credits at any time as well as get any other books at lower prices.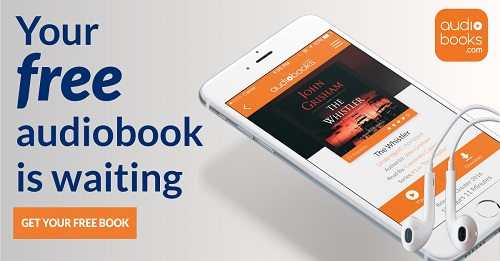 Pros:
* Get one free audio books per month;
* Purchase any other audiobook at reduced prices.
Cons:
* It's expensive when compared to other Audible alternatives.
3. Downpour
There are two wonderful advantages of getting audiobooks from Downpour, compared to other alternatives to Audible. One is that audiobooks in Downpour are not protected by DRM technology meaning that you can play audio books on any device and music player with no limit. The other key point is that Downpour allows users to both purchase and rent audiobooks as you like. You can just rent an audiobook from Downpour, which can save up to 70% off on rental price. Or you can be a paying member of Downpour at $12.99 per month, which also gives you a free audiobook just like Audiobook.com.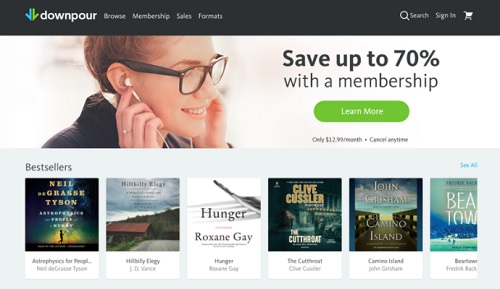 Pros:
* Audiobooks are not protected by DRM technology;
* Rent favorite audiobooks to save money.
Cons:
* A little expensive to the subscription fee.
4. Playster
Even if Playster costs twice as much as Audible for $24.95 every month, which is not one of the cheaper alternatives to Audible, this online audio service can be also made in the Audible alternatives list. The reason is that when you sign up for its membership, under the 'all-you-can-stream' system, you can not only listen to audiobooks, but also enjoy amazing movies, pleasure music tracks and play crazy video games. Also, you can choose to access to audiobook only for $14.99 which is the same as Audible.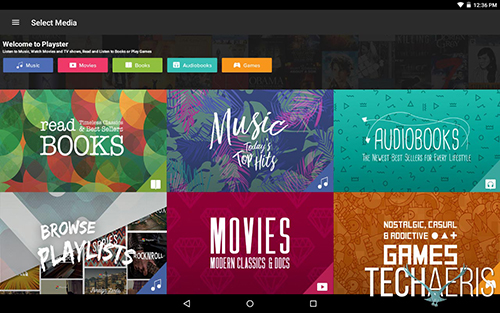 Pros:
* Enjoy different types of media files.
Cons:
* It's kind of expensive.
5. Nook Audiobooks
As one of the strong competitors of Kindle, Barnes and Nobles, the largest US retailer for books has released Nook Audiobooks to compete to Audible. You can find a collection of over 60,000 titles in the library of Nook Audiobooks. It works a little bit differently than other cheaper Audible alternatives, since there is no monthly subscription plan, which meaning that you don't need to subscribe Nook Audiobooks to get audiobooks. When you find a favorite audiobook, you just need to directly buy it, and then you can use Nook Audiobook app to download and listen to audio books freely.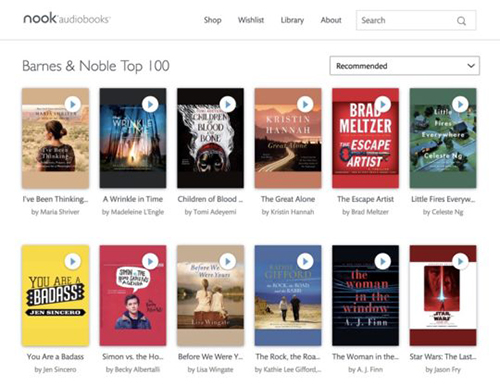 Pros:
* Get up to 40% off to purchase audiobooks;
* No need to pay monthly subscription fee.
Cons:
* Audiobooks are locked by DRM protection.
Part 2. Top 4 Free Alternatives to Audible
1. OverDrive
As for the best free Audible alternative, OverDrive could be put in the No.1 place. It's worth mentioning that the way of providing audiobooks by OverDrive. It has the ability to get all audiobooks that available in the local public library. With the aid of its digital media lending system, users can rent and listen to audio books at OverDrive with no cost, only if you are one of the members of your local public library. OverDrive app is available for Android and iOS so that you can enjoy audiobooks easier on portable devices.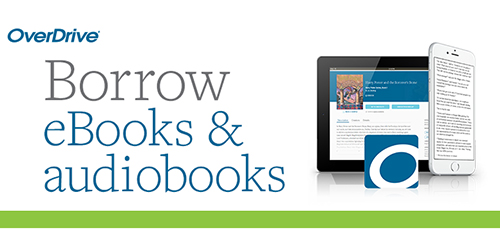 Pros:
* Free of charge;
* Support a large audiobook library.
Cons:
* Audiobooks you want might be not available in local library.
2. LibriVox
Just like OverDrive, LibriVox is also a completely free audiobook platform for users to download audiobooks without restrictions. You can get over 15,000 audiobooks that are under public domain. (Public domain books can be downloadable freely and no longer under copyright). So LibriVox is a great place for you to discover an old classic for free. Besides, unlike OverDrive that comes with built-in audio player, all books available in LibriVox are read by ordinary people like you. So the quality of audiobooks will vary greatly.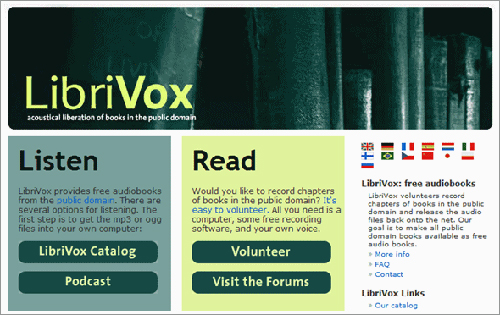 Pros:
* Free to download over 15,000 audiobooks.
Cons:
* Might get poor listening experience;
* Be Lack of the latest audiobooks.
3. Project Gutenberg
As a Wikipedia style site, Project Gutenberg is the same as Librivox, but can offer more than 56,000 audiobooks from the public domain. It allows you to listen to audiobooks read by human read or using a computer program. This audiobook site is also recommended to find an old classic such as The Adventures of Sherlock Holmes. Besides, apart from providing audiobooks available in English, it also supports more international and regional languages, including French, Chinese, Swedish and more.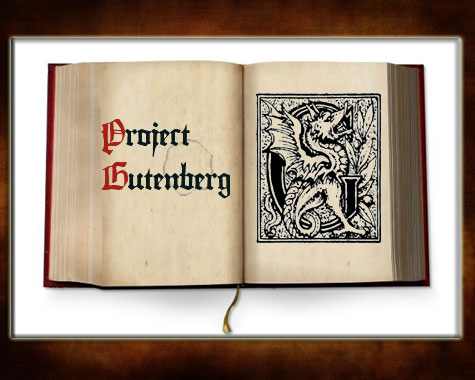 Pros:
* Support a wide variety of international and regional languages.
Cons:
* Be Lack of the latest audiobooks.
4. Hoopla
Different from the free alternatives to Audible mentioned above, Hoopla can offer audiobooks available in the public domain and some of popular audiobook sites because of establishing partnerships, such as Ingram, Open Road Integrated Media and other publishers. With the library card in your local public library, you are able to access to 4 to 15 audiobooks a month for free. In addition, Hoopla supports multiple platforms, including Android, iOS, Apple TV, Chromecast, as well as Amazon.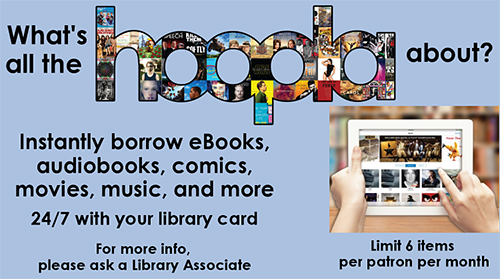 Pros:
* Be available for a wide variety of devices;
* Support some new audiobooks for free.
Cons:
* Be Limited to access to 4 to 15 audiobooks each month.
More Tips: How to Play Audible Audiobooks Anywhere
Do you have discovered the best Audible alternative from the top 9 alternatives to Audible? If you have no choice to choose which Audible alternative and would like to keep Audible to enjoy audio books because of its largest collection and nice listening experience, here, we will introduce the best solution to help you enjoy Audible audiobooks freely.
Generally speaking, audiobooks downloaded from Audible.com are encoded in AA/AAX format and protected by DRM technology, which prevents Audible members playing on many popular devices and media players, like Sony Walkman, Apple Watch, Chromecast, Echo, etc. In order to bypass these limitations encoded in Audible books, we can get help from AudFree Audible Audiobook Converter that can remove DRM from Audible files losslessly and convert DRM AA/AAX books to MP3, FLAC, WAV, AAC, and other DRM-free audio formats. After that, you can keep Audible audiobooks forever and play unprotected audio files anywhere even you have canceled the subscription.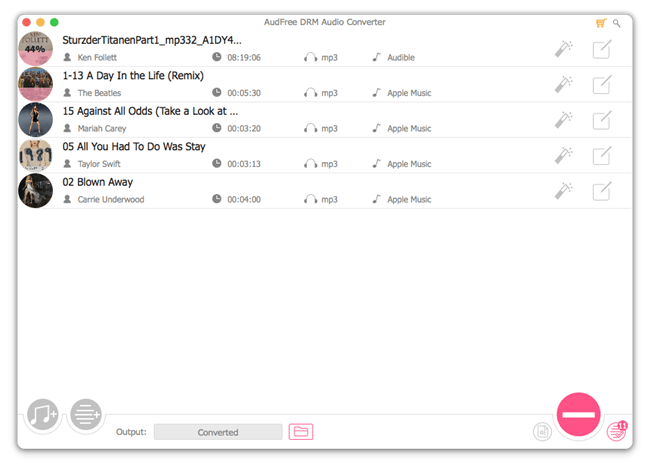 Which Audible alternative do you like or do you have other excellent alternatives to Audible to listen to audiobooks? Let's hear your voice in the comment area.