A few months ago, I wrote a detailed review of Shawn Mendes's self-title third studio album, which released on May 25, 2018 and gave some useful tips on Shawn Mendes album download. Today, the good news is for 'Lost in Japan', one song from the Shawn Mendes new album. On September 27, Zedd, the Russian-German EDM super producer uses his remixing talent to add a jolt of electricity for Shawn Mendes's Lost in Japan. With the addition of the remix element, Lost in Japan by Shawn Mendes is turning urgency up.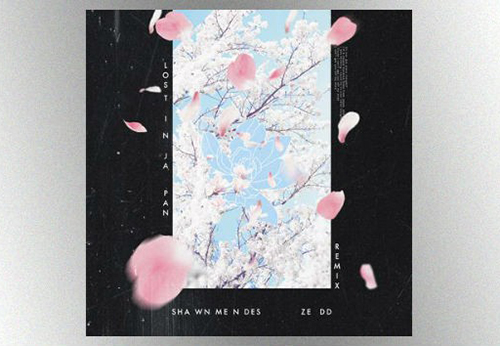 Shawn Mendes & Zedd to Lost in Japan
"When we decided to make 'Lost in Japan' the next single, I wanted to do an exciting remix for the song," Mendes said once. "With Zedd being a good friend and such an amazing artist, it felt natural to ask him to collaborate on it. What he did with it is so incredible, and I'm so excited for the world to hear it."
And then what's the emotion to Zedd to team with Shawn Mendes for 'Lost in Japan' remix? "I was really excited when Shawn asked me to work on a new version of 'Lost in Japan' and I tried to fuse both of our worlds together and bring us both to a place we wouldn't have gone to by ourselves." Zedd said. "It's my favorite song from the album so it was super fun to put my own touch to it."
Lost in Japan Original & Remix
With 'funky strings and driving bass', the original 'Lost in Japan' is a funk, pop and R&B song, which is similar with Justin Timberlake's work. This song is the mix of the following elements, including piano ballads, arena rock as well as strummy acoustic stompers. As a result, 'Lost in Japan' has more pop-soul vibes as a jazzy little number, which can stick in your dreams.
Now, Zedd has taken the smooth, mid-temp R&B-pop slow jam to remix 'Lost in Japan', which makes the cooing vocals more layered and atmospheric above a ticking beat. This amazing cooperation between Shawn Mendes and Zedd is a great listening experience for electronic enthusiasts, which really caters to their preferences. When listening to the remix version of Lost in Japan, it sounds like an old-school video-game soundtracks. It makes the melding of tiny noises being bigger-than-lift sound.
More Tips: Download Lost in Japan Offline for Playback
Now, you can watch the Zedd's glitchy remix of Shawn Mendes' Lost in Japan lyric video on almost online video sharing website, such as YouTube and listen to the audio version on music streaming sites, such as Spotify also. Then, how to download the 'Lost in Japan' remix created by Zedd and Shawn Mendes as MP3 files for offline listening on MP3 devices when running outside?
Taken Spotify as example, if you would like to play Shawn Mendes 'Lost in Japan' offline only on Spotify, the best way to subscribe Spotify Premium for $9.99 per month and then you will get the offline playback feature to download this song with ease. But to download Shawn Mendes' songs as MP3, you need to install a third-party Spotify solution, such as AudFree Spotify Music Converter to download and convert Lost in Japan to MP3 files by setting the output format as MP3.
Step 1. Open AudFree Spotify Music Converter and import Lost in Japan to AudFree by copying and pasting the URL of Lost in Japan remix to the search box directly or dragging this song from Spotify to AudFree's conversion window.
Step 2. Click the 'audio' icon to launch setting window, in which you can define the output format as MP3. If you are a free Spotify user, you'd better to set the bit rate as 320 kbps to enhance the audio quality.
Step 3. Now, please click the 'Convert' button at the main interface and then AudFree will start downloading and converting Lost in Japan as MP3. After conversion, you can enjoy it on MP3 player and any device even without network.