As an electron pop music lover, you must be familiar with one of the most exciting names, Alan Walker, a Norwegian DJ and record producer. His first official electro-acoustic work 'Faded' has gotten billion hits on YouTube and has also earned platinum certifications in many countries.
Although young, Alan Walker's audio and video tracks have been streamed billion times all over the world and he has million followers across social media. Alan Walker's debut studio album, 'Different World' was released on 14 December, 2018. The second album titled 'World of Walker' was released on 26 November, 2021. The third album 'Walkerverse Pt. I & II' was released in 2022. And now in 2023, he released new album 'Walkerworld'.
Are you one of Walker's die-hard fans? If yes, don't miss this article. Here you can get some tips on Alan Walker all songs MP3 download for free. You can also learn how to download Alan Walker music with Premium. Besides, we will also give a more detailed introduction about top 10 Alan Walker songs. Let's dive in.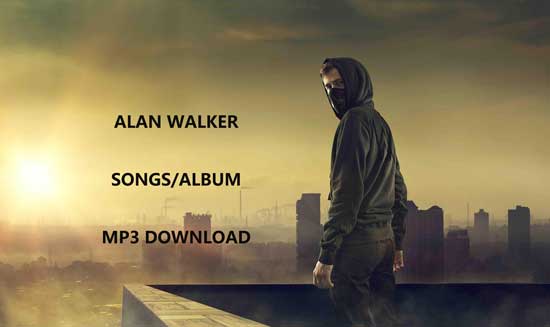 Part 1. Best Alan Walker Songs MP3 Free Download Tool You Can't Miss
First of all, let's focus on downloading Alan Walker songs as MP3 for free for playback offline on any device. Alan Walker songs are available for almost all popular music streaming services, including YouTube, Spotify, Apple Music, Amazon Music, etc. In general, only if you subscribe the premium plan from any streaming service, you will allow to download Alan Walker albums and songs offline. But, no one platform supports an MP3 output option.
If you'd like to download Alan Walker songs/albums/playlists to MP3 for free, you need to equip with a professional music downloader. Here you can use AudFree Spotify Music Converter to make it if you use Spotify. This tool can download MP3 from Alan Walker albums, songs, and playlists with lossless quality. Besides, you can alter output bit rate, sample rate and more for Alan Walker music. Also, this program can run at a rapid conversion speed and keep full ID3 tags during the conversion. With it, you can get plain audio files of Alan Walker songs. Then you can freely play Alan Walker's MP3 songs/playlists/albums on any device and media player offline.
AudFree Spotify Music Converter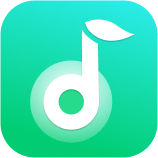 Download Alan Walker songs from Spotify for free
Convert Alan Walker songs, playlists and albums from Spotify to MP3
Keep original ID3 tags and all metadata info of MP3 downloads
Work at 5X faster speed, edit Alan Walker music quality and parameters
Part 2. How to Get Alan Walker Albums/Songs MP3 Download for Free
In this part, we will guide you how to use AudFree Spotify Music Converter to download songs/playlist/albums of Alan Walker to MP3 for free. It doesn't require a Spotify Premium account to do that. Let's see the detailed steps.
Step 1

Import Alan Walker songs from Spotify

Download, install and then open this AudFree program. Then you can head to load Alan Walker's music to it for converting. You can copy the URL of albums, playlists or songs by Alan Walker, then directly paste it to the search box of AudFree Spotify Music Converter and click the '+" button to load it for download. Or you can drag and drop individual Alan Walker songs from Spotify desktop app to the conversion list of AudFree Spotify Music Converter.
View also: How to Convert Spotify URI Link to MP3
Step 2

Set output Alan Walker songs format as MP3

To export Alan Walker MP3 songs and album, please enter the top menu and click the 'Preferences' > 'Convert' option, it will pop up a setting window. And then you can define output format as MP3. With a free Spotify account, you'd better customize bit rate as 320 kbps and sample rate as 44,100 Hz to get better audio quality.
Step 3

Download all Alan Walker songs as MP3

Just simply press the 'Convert' button to launch the conversion mode, AudFree Spotify Music Converter will start downloading Alan Walker songs offline and convert them to MP3 files. Once done, you can locate Alan Walker MP3 downloads on the destination folder on your computer. Then you can listen to them offline on your computer or you can move them to other devices for playing on the go.
Part 3. Introduction to Top 10 Best Alan Walker Songs
With the release of 'Faded', which quickly spread like wildfire, Alan Walker has been well-known worldwide in 2015. According to the DJ Mag's Top 100 DJs list, he was ranked 55th in 2022 on the official DJ ranking list. Alan also collaborated and remixed popular songs with Noah Cyrus, Sia, Bruno Mars, Lay, Avicii, Coldplay, Bass Hacker and others. Certainly, apart from 'Faded' single, Alan has produced a lot of other popular singles. What are they? See top 10 Alan Walker song list as below.
1. Sing Me to Sleep: Released on 3 June, 2016, this single also features female vocalist, Iselin Solheim. The style of 'Sing Me to Sleep' is similar to its predecessor but also gained praise from music critics. It's worth mentioning that this song peaked No.1 on iTunes charts before.
2. Alone: In 2016, Alan Walker released this second single on 1st December. This single features with uncredited Noonie Bao, the Swedish recording artist. The song has earned more than 210 million streams on Spotify.
View also: Most Streamed Songs on Spotify
3. Tired: Released on 19 May, 2017, Tired was released, which is the first electronic recording song coming with the first male vocalist who cooperated with Walker, Gavin James, Irish singer-songwriter. This song 'adds another dimension' to Alan's productions said by himself.
4. The Spectre: With over 430 million hits on YouTube, 'The Spectre' was released via Mer Musikk, which is a vocal remake of 'Spectre', Walker's 2015 single. Walkers said this song is made for his core fan to thank them.
5. All Falls Down: Featuring with Noah Cyrus's incredible voice and Digital Farm Animals, DJ and record producer, 'All Falls Down' was released before the day of Christmas Eve, 2017. It could be important to Alan as it symbolizes his evolvement to an artist.
6. Different World: It was the first single on Alan Walker's debut album of the same name, which come out on 14 December, 2018. The core of this song is to make listeners pay attention to climate change, raise awareness and create a different world together.
7. Darkside: This song featuring with Au//Ra and Tomine Harket was released on 27 July, 2018. It is the second chapter in the "World of Walker" trilogy following up 'All Falls Down'.
8. Diamond Heart: 'Diamond Heart' featuring Sophia Somajo was released on 28 September, 2018. It's the third and final song of the World of Walker trilogy. This song gives an uplifting feeling.
9. On My Way: This song was produced by Alan Walker and Big Fred and became the theme song for PUBG Mobile's 1st anniversary event.
10. Lily: It is a uplifting and captivating EDM track. And it is perfect for the dance floor for its catchy electronic beat, soaring vocals and infectious synths.
Here, you can stream and play all Alan Walker songs online through Spotify app. Or just use the AudFree Spotify Music Converter above to download Spotify songs without Premium as MP3 for offline playback.
By the way, if you'd like to play and get Alan Walker All Above MP3 download, please go to Apple Music library. It is only available on that streaming music service. In this case, please use AudFree Apple Music Converter to download Alan Walker All Above MP3 song locally.
Part 4. How to Download Alan Walker Songs with Spotify Premium
If you are a Spotify Premium user, you can directly download Alan Walker songs, playlists and albums within the Spotify app online. Here we will show you how to get Alan Walker music download with premium step by step.
Step 1. Open the Spotify app or Spotify web player on your mobile or desktop device. Then log in to your premium account.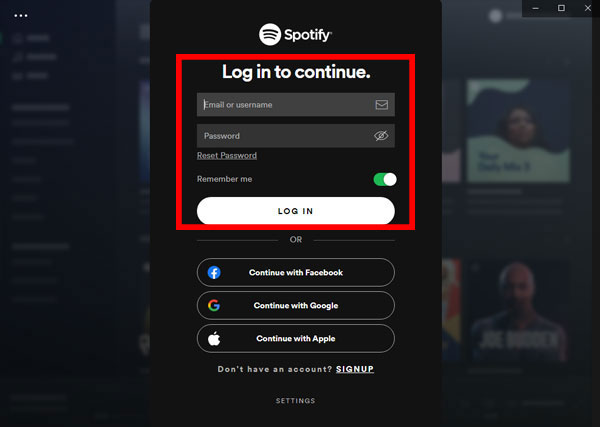 Step 2. Search for 'alan walker' in the search bar. And then you will get all music from Alan Walker.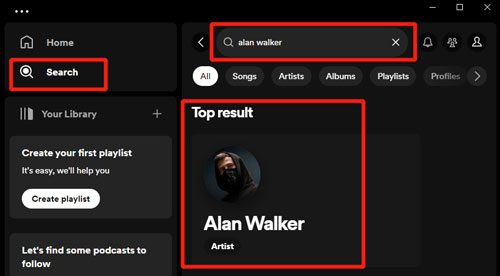 Step 3. Locate the target album or song that you want to download and go to its detailed page. It is noted that you can't download a single track in Spotify. So, you need to add a track to your playlist first before downloading.
Step 4. Hit on the 'download' icon under the album cover and it will start downloading.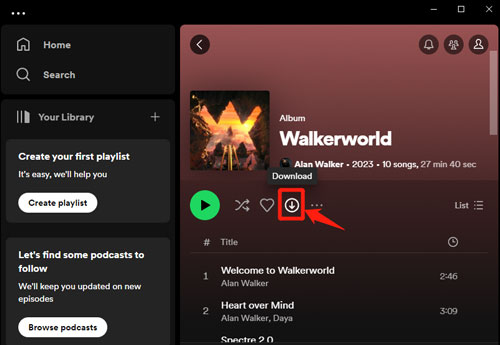 Note: You can't download Alan Walker music to MP3 by this method. And you can't use and play Alan Walker downloads on your desired platforms and devices offline.
Part 5. In Conclusion
Now, you have full knowledge of Alan's work and can download all Alan Walker songs as MP3 for free via AudFree Spotify Music Downloader. With this tool, you can adjust output format, audio quality and more for your liked Alan Walker songs, playlists and albums. After that, you can save the music files to your computer. And then it's your turn to play Alan Walker MP3 downloads on your favorite devices even without a network connection. By the way, for Spotify Premium users, you can directly download Alan Walker music in the Spotify platform. Yet, you are limited to customize output music files and use them on other devices offline.