SoundCloud enables users to upload, promote and share own original music as well as listen to 120M+ music tracks online from established and emerging artists with no cost. But similar to this niggest competitor, Spotify, you can't download SoundCloud songs with a free SoundCloud account unless you subscribed SoundCloud Go for $4.99 per month or SoundCloud Go+ for $9.99 every month.
Apart from upgrading to SoundCloud paying subscription, you might wonder to know whether there is another effective way to download from SoundCloud? Fortunately, the answer could be positive. In this article, I will collect 3 professional SoundCloud Downloaders to help you download music from SoundCloud with ease.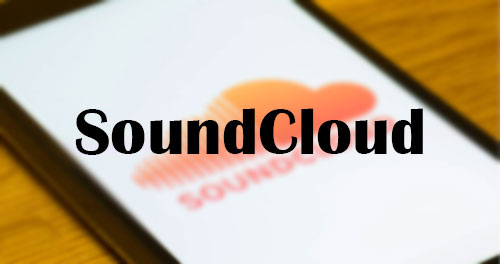 Part 1. Music Download from SoundCloud - AudFree SoundCloud Downloader
One of the best ways of downloading SoundCloud music is recording SoundCloud playlists as wanted formats with 100% original quality preserved. As a matter of fact, free tools always come with some unexpected bugs. For better output SoundCloud quality, you can try to use an excellent paid audio recording tool for SoundCloud to download songs from SoundCloud.
AudFree Audio Capture for SoundCloud is a smart SoundCloud music recording tool, which is designed to record and download SoundCloud songs and other hot music services, like Apple Music, Spotify, Pandora, etc. It's also able to convert and download SoundCloud to MP3 and other lots of plain audio formats, like FLAC, WAV, AAC, M4A, and M4B.
With the help of this SoundCould downloader app, you can listen to SoundCloud music on any device and media player offline even you are using a free SoundCloud subscription.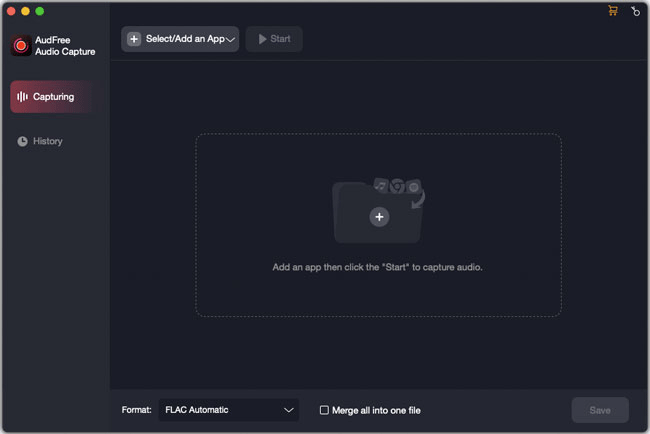 How to Download SoundCloud Songs with AudFree
Step 1. Open AudFree SoundCloud Capture and you need to check whether target web browser you will use to enter to SoundCloud is in the program list. If not, please click '+' button to add.
Step 2. Please click the 'audio' icon to open setting window, in which you can set output format as MP3 or others for SoundCloud and customize other audio parameters.
Step 3. Choose target web browser in the starting window and navigate to SoundCloud website and play favorite SoundCloud songs or playlists.
Step 4. It will pop up a recording window, where you can see the recording process. Now, you can click the 'edit' icon to cut and split unwanted segments, like advertisement.
Step 5. To stop the recording process, you can directly quit up the whole web browser or stop playing SoundCloud music and then please click the 'Save' button.
Now, you have finished the whole process of songs download from SoundCloud.
Part 2. Download SoundCloud Songs - Klickaud SoundCloud Downloader
There are a wide variety of SoundCloud downloading and recording tools in the market. If you don't want to download and install extra app on your computer, the best way is using a free online SoundCloud downloader app to download SoundCloud playlists or songs as MP3 files directly.
KcickAud SoundCloud Downloader is such a total open-source and free SoundCloud streaming music downloader, which advertised itself as Offical SoundCloud Downloader Online. It's mainly dedicated to support for downloading lots of popular songs and playlists from SoundCloud and converting them to MP3 for offline SoundCloud playback.

How to Download Music from SoundCloud with Klickaud
Step 1. Navigate to SoundCloud to discover favorite SoundCloud tracks and copy the URL of SoundCloud song or playlist.
Step 2. Access to Kcickaud SoundCloud Downloader online and paste the song or playlist URL that you'd like to download to MP3 into its search box.
Step 3. Click Download button next to search box and SoundCloud music will be downloaded to MP3 on your computer.
Part 3. Download SoundCloud Playlist – SoundCloud Downloader Free Chrome Extension
According to different online streaming music services, Google Chrome offers different extension programs to help music lovers download music favorites as MP3 for offline playback. For example, Pandora Download Links for Pandora music and Deezify for Deezer songs. Of course, SoundCloud is no exception.
To download SoundCloud playlist fast, Google Chrome offers a handy extension, called SoundCloud Downloader Free to achieve this. You just need to add this amazing extension to Chrome and then when you open SoundCloud tracks or playlists, it will show up a direct Download button on that page. You can use it to download a song from SoundCloud easily.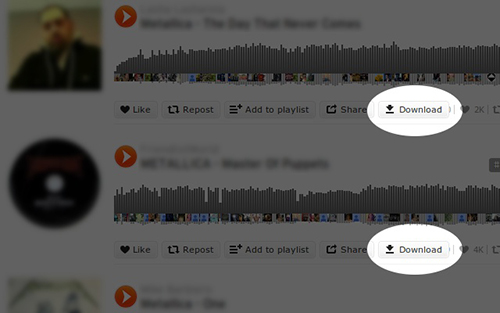 How to Download Music from SoundCloud with Chrome Extension
Step 1. Add SoundCloud Downloader Free extension to Google Chrome by clicking the Add to Chrome button.
Step 2. Enter to SoundCloud official web site and discover favorite SoundCloud playlist or music.
Step 3. Open the target SoundCloud songs, you will see there is Download button and click it to download SoundCloud as MP3.
Part 4. Everything We Know about SoundCloud Subscription
With the world's largest streaming catalog, including over 150M tracks, 2M+ albums and 18M+ artists, SoundCloud offers three different tiers for users to choose, respectively SoundCloud Free, SoundCloud Go and SoundCloud Go+, which are similar but a little different for playback.
To make a right decision on which SoundCloud plan you need to choose, here, I will give the detailed comparison among three SoundCloud subscriptions in the following part.
SoundCloud Free: Users can be free to discover and listen to more than 120 million songs that created by established and emerging artists.
SoundCloud Go: With paying for $4.99 per month, you can not only access to the same music library as free users but also download those ad-free music tracks for offline listening on mobile devices.
SoundCloud Go+: You need to pay for more $5 every month to subscribe this plan to get all features included in SoundCloud Go. In additional, you can get more 30M+ premium tracks.
Part 5. Best Way to Download SoundCloud Songs
From what we mentioned above, there are three different ways on how to download from SoundCloud. So that you can enjoy SoundCloud playlists and songs offline anywhere in accordance to your needs. As for which way to use, it totally depends on your special requirements.
If you prefer to get free and online tools, you can select one from Klickaud SoundCloud Downloader and SoundCloud Downloader Free.
But if you are more concerned about the listening experience, AudFree Audio Capture for SoundCloud could be the smart choice due to its professional performance and unique features.
Do you have any other tool to download SoundCloud songs to MP3? If yes, share it with us in the comment area.