Among the best innovations in communication technology is the fusion of mobile technology with many other features. Among this features include the internet, camera. Bluetooth and the beloved music player. The music player is a game-changing feature that allows you to play music endlessly on your Android device.
The Android music player allows you to play your music hassle free from your Android operated device and comes with a host of features under its wings. Among this features may include music playback, music sorting, and album play. These features really upgrade your musical experience and make your tie worth it.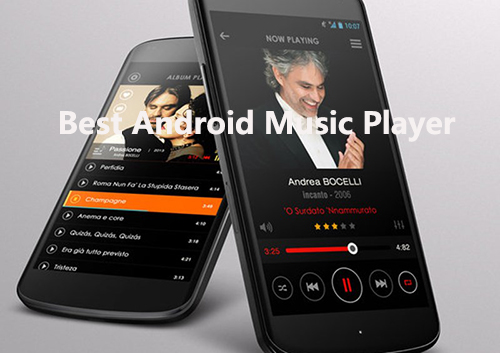 The question that most music enthusiasts with Android devices have is what's the best music player app for Android? This is a tricky question as you need to dig extensively for many apps and analyze their features. But coming close to the answer, we will provide a detailed list for the best Android music player 2018.
#1. Spotify
Spotify is among the best Android music player app that will give you access to a very large catalog of music and albums from all genres and many artists. It also gives you the chance to create and customize your own playlists according to your taste or the mood you are in. you can access this playlist while offline and continue with the daze in your musical trance only if you are subscribing the Spotify Premium.
If making music playlists is not your thing then you can tune in to the Spotify's radio stations and you can select a station that is specialized in a particular genre of music.
Spotify is available in most regions worldwide and is freely downloadable from Google Play download site for Android applications. Moreover, with free account on Spotify, you can use AudFree Spotify Music Converter to download playlists from Spotify and then upload them to Android phone for offline playback with ease.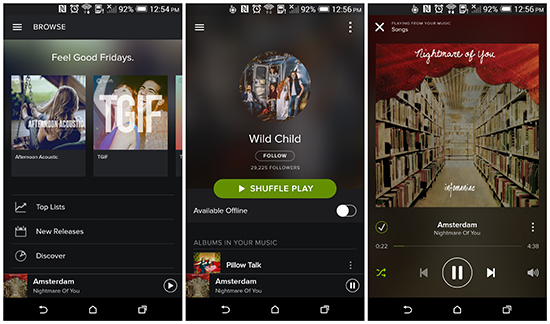 #2. Shuttle Music Player
Shuttle Music Player is a media player that prides itself as the best Android music players because of its simplicity and power. It is an amazing music player that lets you enjoy all the music on your playlist. Its compatibility with MusiXmatch enables you to download your lyrics and view them while playing your favorite joints and getting the hook perfectly.
An amazing feature to this music player is its ease in customization of its interface that will let you choose how its display should look. It also allows you to download a displayable cover art for the various albums that you have downloaded allowing you to immerse yourself fully in the album. It is available for download on Google Play free of charge while the plus version goes for $0.99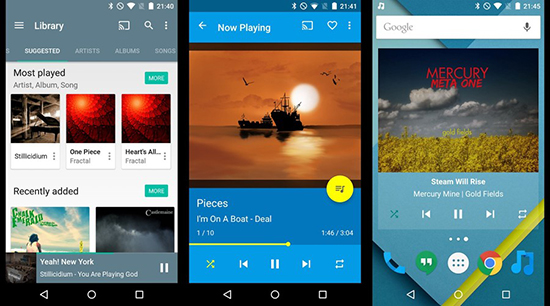 #3. Google Play Music
A very beloved Android music player that rightfully deserves the tag of the best free music player for Android devices. This is because Google Play Music is preinstalled on most Android devices on their purchase and comes with many superb features that will enhance your music bumping experience. It has an equalizer that lets you customize your audio presentation to a tune that suits you best. It also features the cover arts o the various albums you have downloaded letting you experience the music both on sound and visually.
You can also use this app to sort your music according to genre or albums and it will automatically create you a playlist according to your behaviors in jamming to your music.
View Also: How to Record Google Play Music Offline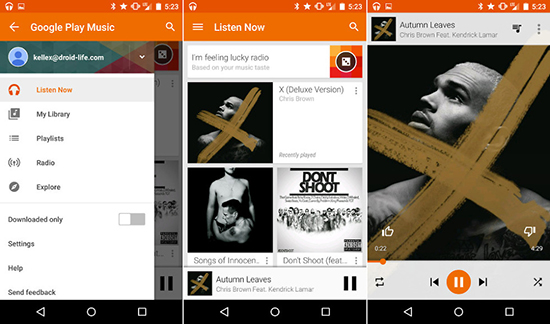 #4. MusiXmatch Music Player
The MusiXmatch music player is a very unique and special application in music playing. This is because it will allow you to access a song's lyric file that will play in real time as you play the selected music joint. This is its defining factor courtesy of its database that will give the right lyrics. You can also get a song that you need by typing the artist's name, a line from the song or even the song's title. As a top up it also comes with an equalizer that lets you tweak your audio performance to a very wonderful tune.
This application is also compatible with other apps such as Spotify, Google Play Music and Shuttle Music Player and will help in retrieving the lyric files of a chosen track.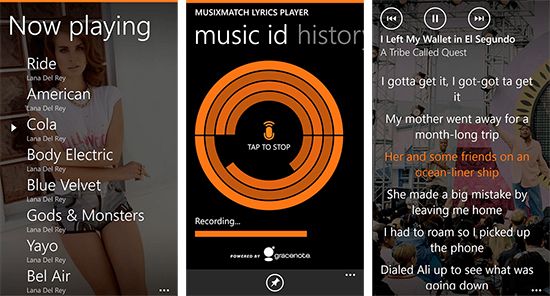 #5. Blackplayer
An elegant music player that is considered lightweight and will consume the least space on your mobile device storage. Blackplayer is sleek in its interface that will generate more of your interest as you use it. This music player is easily customizable and will allow you to tweak its interface in color, font, and general appearance. This also encompasses the inclusion of an album's cover art for an album that you are bumping to.
Its equalizer is superb and will allow you to tune your audio to a selected format. Speaking of formats, the Blackplayer will play most of the music formats that you have on your storage apart from sorting them out in a set parameter according to it genres or source. The application is free for download on Google Play.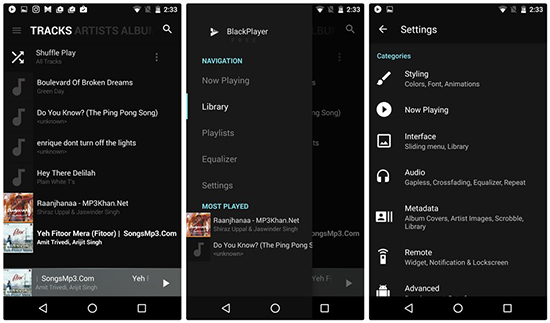 #6. Phonograph
Phonograph is another amazing music playing app that is a good contender for the best music player for Android. It is a lightweight application that comes with a host of features that make it easily customizable in appearance, themes, fonts and color among others. Its interface is very easy to comprehend and use ad will guarantee you the best musical experience that you can get.
Its equalizer is also amazing, with which you can fully customize the sound that you need in quality and bass boost. The application is available on Google Play free of charge.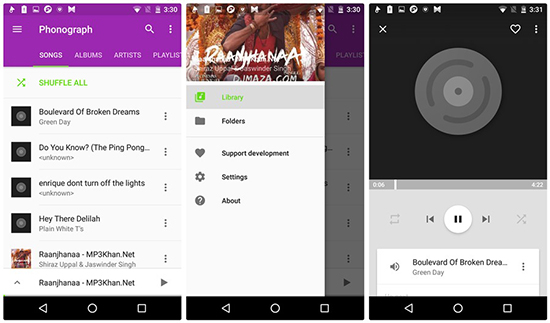 In Conclusion
These are among the best music player app for Android that you can get at the moment. The features as evidenced are very superb and help in making your musical experience worthwhile. The reigning feature, as can be seen, is the interface and also the equalizer that helps in tweaking your audio quality to a tone that you prefer. It is also noticed that most of these applications are available free of charge in the Android download site of Google Play. Customization is also another running factor that has made this list's top desirable features. Being easy to tweak the appearance to your preferred standards helping to make the experience amazing and make the music appealing to your taste.