Come to think of it, Halloween is not so much thought of as compared to other festive seasons. However, being an annual event, it may not be anything next to Christmas or other heartfelt anniversaries that get plenty of attention. Amidst all, one thing pulls it up altogether. This is Halloween party music.
You'll find that from the songs about the living dead to devil tunes and monster tales, hallo-music are simply the bombs. They'll send a cold chill down your spinal cord each time you listen to them. Out to a great party? Watch out for these top 10 Halloween music for that bloody good time.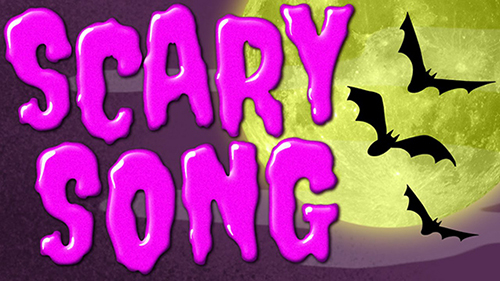 # 1. Season of the Witch – Donovan
Being among the first songs to fit the psychedelic genre, Donovan regards 'Season of the Witch' as prophetic. This five-minute long song played in George Romeo film way back in 1973. It revolved around a conservative woman of Catholic denomination who ends up in the 70s occult craze. There is more than meets the eye with this Halloween music. Lots of battles with fierce tribesmen leading to children fleeing and warriors being disemboweled are what makes this music a real horror.
#2. Thriller – Michael
What makes it a Halloween theme song is the presence of the zombies. Once Michael meets Ola Ray, who then becomes his girlfriend, he suddenly turns into a werecat who ends up chasing and attacking her. The thriller is indeed a horror dream especially when Michael turns into a zombie himself after passing a graveyard.
#3. Monster Mash – Bobby 'Boris', Pickett and Cryptkickers
This song has evolved into numerous film adaptations, rising to the fame presently. It is purely based on the story of one Dr. Frankenstein who goes ahead to create a strange creature. In turn of events, this creature turns into a living being and a monster for that matter. The monster then becomes the mastermind behind throwing a big party which is particularly attended by other scary creatures like Dracula and Wolfman.
#4. Hungry like the Wolf – Duran Duran
This scary Halloween music is about an adventure in the midst of the jungle. The band is actually traveling from Sri Lanka when somewhere between the roads, one of them, Simon Le Bon technically disappears. He is actually on the hunt for a tiger-like woman who drives him right into the middle of the jungle. This music will surely make your party thrill all the way through.
#5. The Rocky Horror Picture Show – Time Warp
It is indeed a horror, with the inclusion of a mad scientist who is not a real human being but an alien transvestite. The story revolves around a young couple who on their way home, gets a car puncture leading to the break-down of their car. In an effort to get help, they meet strangers in undefined costumes who seem to be in a celebratory move. All moves seem scary, driving you into the land of Halloween in mere seconds.
#6. Disturbia - Rihanna
This Halloween music is surely disturbing. The scare and discomfort of being imprisoned are clearly depicted. It begins in a circus-like torture chamber with scary videos of Rihanna in really a tight situation. From being tied in a bed, to having her eyes totally rolled into her head's back, and being dragged to a gas chamber is all hell.
#7. Runnin' with the Devil – Van Halen
This song's lyrics have always been regarded as satanic even though the members have never revealed the meaning of the song. However, it deals with an individual's experience as to how it should be. The song also presses on the fact that freedom is definitely lack of social ties. It has incorporated lots of things that Van Halen became famous for, which includes, Eddie's guitar solo, David Lee Roth's squeal, and Anthony's backup vocals.
#8. Demons – Imaging Dragons
It has a mix of both live footage and other narratives. Being the real Halloween classical music that it is, Demons incorporates various characters with totally different roles. It is all about hardships that all sorts of people go through. Actually, the kind of face that the public sees may not be what is hidden under the curtains. In this 4 hour video, get the reality of a grieving mother, parental abuse, and total suffering from a man with Marfan syndrome who can't withstand himself in front of a mirror.
#9. Ghostbusters – Ray Parker
Falling within the top in our Holloween music list, Ghostbusters is self-explanatory. This song features Cindy Harrell, who is a young woman being haunted by some ghosts. It is all scary as you can image ghosts reaming the entire house. Cindy has no choice but to call for help. This video features top celebrities among them Teri Garr, Irene Cara, Ollie E. Brown, and John Candy among others. The end result of the chase is a dancing galore of the film stars in Ghostbusters costumes.
#10. I Put a Spell on You – Screamin' Jay Hawkins
It has appeared from time to time as a Halloween theme song that is properly choreographed. The inclusion of screams, a coffin, tusks, and skulls just put this song in its rightful place. Jay appears out of a coffin in a black cape and a tusky nose, which is a real scare. The additional cigarette smoking skull just kills it all together.
Tips: Halloween Songs Free Download from Spotify
All in all, this Holloween music list is just a tip of the iceberg. Although they are the top, there is other great music which can make your day. Whether you go for the coolest Halloween costumes and cook the best food, just know that you still need the greatest music to make your day perfect.
If you find it cumbersome to download your favorite Halloween music, worry no more because AudFree Spotify Music Downloader will do you the magic. This tool allows you to download music for offline playback, making everything convenient for you at all times.
You just need to drag and drop Halloween music from Spotify to AudFree software, set output format as MP3 and click the 'Convert' button. A little time later, you can get Halloween MP3 music on your local computer. As a result, you can play wanted Halloween music on any devices for better Halloween party.