I am yet to receive a Christmas gift this year. If it does not happen by the end of this festive season, it will probably be my worst Christmas ever. Have you received yours? Like me, apparently, your 'Santa' is in a dilemma on what to gift you.
Well, Christmas gifting is a top priority on things to do during Christmas for friends and relatives. It's kind of a tradition to most people. But it is relatively difficult to come up with a great Christmas gift idea for those whom you cherish. This Christmas, I'm gifting you with the best Christmas gift ideas. Check them out!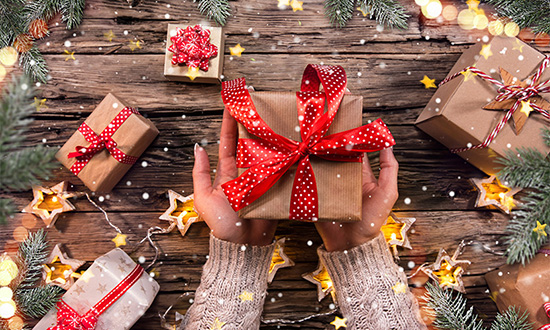 No 1. Apple TV 4K - Christmas Gift Idea for Friends
The design and tech specifics of this device make it a perfect Christmas gift for best friends. Apple TV provides you with an opportunity to live-stream your favorite channels in the comfort of your living room.
To cater to friends who love movies, it could be one of the best Christmas gifts. It has excellent applications such as Netflix, Amazon Prime Video among others. It is not all about watching the movies but watching much more realistic and detailed picture and sound.
Thanks to Dolby, Apple TV 4K took that to a whole new level. It features High Dynamic Range (HDR) picture and immersed three-dimensional audio. It's an entirely fabulous cinematic experience for friends. Your friend can easily watch content from the iTunes store, unlike other common TV sets. Also, it gives users the ability to listen to Christmas songs on it with videos.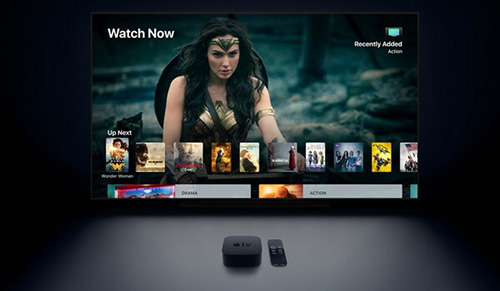 No 2. Apple Watch Nike+ - Christmas Gifts for Mom
They call Apple Watch Nike+ 'the perfect running partner'. It's a masterpiece smartwatch brought into the market by the works of two re-known brands, Apple and Nike. The sports brand is determined to maintain healthy people.
Apple Watch Nike+ is one of the Christmas gifts for mom. Your mum's fitness should be a top priority if you want to have her around much longer for Christmas.
This unique smartwatch has an inbuilt cellular, altimeter, and GPS. Your mom can stream music, like playing Spotify on Apple Watch. Besides, she can receive live notifications from the phone during training. Here, it's also able to run NRC and NTC apps. They can connect with other runners and track exercise metrics respectively.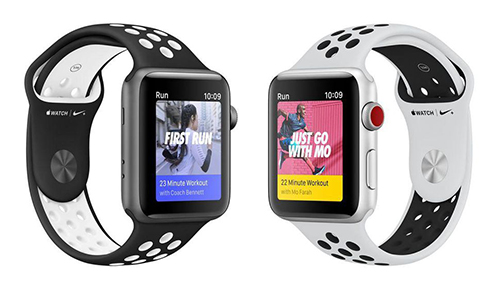 No 3. AudFree Spotify Music Converter - Best Christmas Gift
Christmas songs can quickly bring people into the Christmas atmosphere. Everyone loves to listen to Christmas songs on Christmas Eve and Christmas Day. It is from this insight that you should make sure that these tunes are available. It makes AudFree Spotify Music Converter software the best Christmas gifts for people who need to hold a Christmas party.
The software can grant access to download Spotify songs for free. With this software, you can unlimitedly convert Spotify Christmas music and playlists to the format of your choice. It can help you make a nice Christmas playlist for the party. Besides, it's available for persons who like to listen to music on Spotify. It's a nice Spotify partner to enjoy Spotify music anywhere.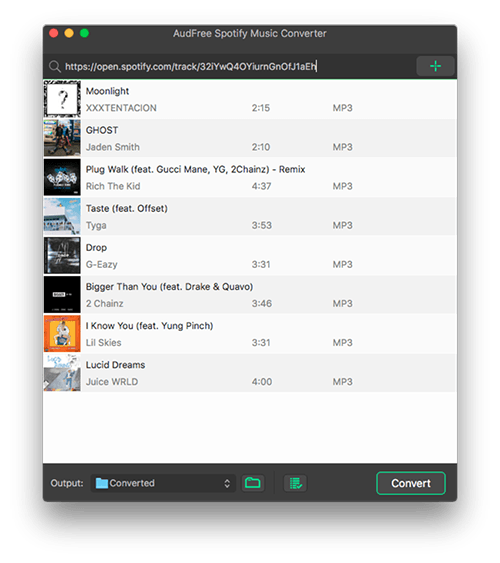 No 4. iPhone XS - Christmas Gift Ideas for Her
Speaking of the best Christmas gift ideas for her, iPhone 14 could be the answer. Ladies love photos, especially selfies. iPhone 14 offers a whole new experience in capturing moments, especially during Christmas. The phone has a improved camera system which guarantees quality photos.
Besides, it has a wide range of photo editing field. This Christmas gift for women features three sizes, including 128GB, 256GB, and 512GB. Additionally, it has a long-life lasting battery than any other iPhone. The above new feature poses it as a perfect holiday gift for your girlfriend this Christmas.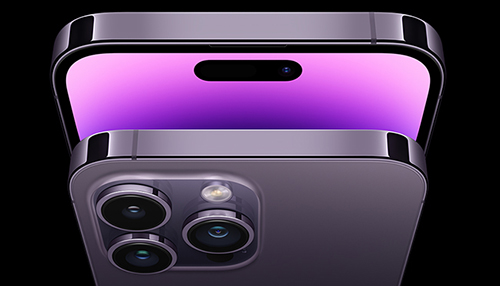 No 5. Ginkgo Solar Tree - Christmas Gifts for Wife
Family traveling becomes intense during the Christmas season. Trip to the countryside, beaches, and adventures in Africa's savanna. All these experiences are worth sharing with your friends and family back at home.
Unfortunately, your wife's iPhone is out of power, and she can barely make a phone call. It is frustrating. Ginkgo Solar Tree is the ultimate solution and is one of the Christmas gifts for women. It is a portable solar charger with an inbuilt lithium battery. It has the capacity to charge your iPhone twice to full capacity, thanks to XD Design.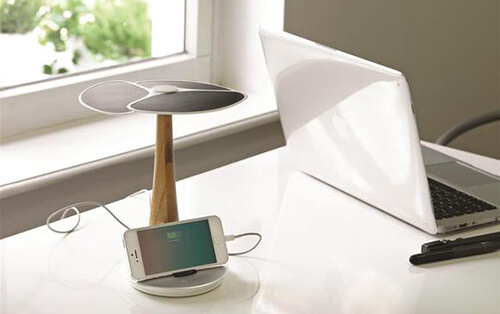 No 6. Iconic - Good Christmas Gifts for Everyone
Like the apple fruit, Apple devices are 'sweat.' Currently, Apple is one of the most innovative and successful brands all over the world. A lot of people are addicted to the brand due to the quality and continued innovativeness with regard to the wide range of products they offer.
Iconic is an Apple's photographic tribute created by Jonathan Zufi. The book contains over 150,000 photos of Apple products since its inception. For brand lovers, the book is inspirational with reference to Apple's success journey. It's ultimately one of the best Christmas gifts 2022. Inspire someone this Christmas!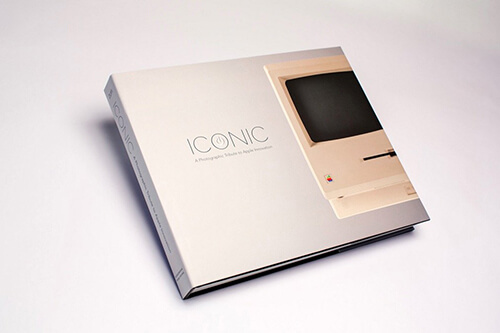 No 7. Mac Decals - Christmas Gift Idea for Everyone
All Mac laptops look identical. During this Christmas season, you could easily confuse yours with those of your visiting friend at your place. Mac decals can not only be used on Macbooks but also iMacs and iPhones.
They are mainly meant to protect devices from scratches and blemishes. You can offer to personalize your friends' gadget this Christmas. Probably a Santa theme would be a perfect choice.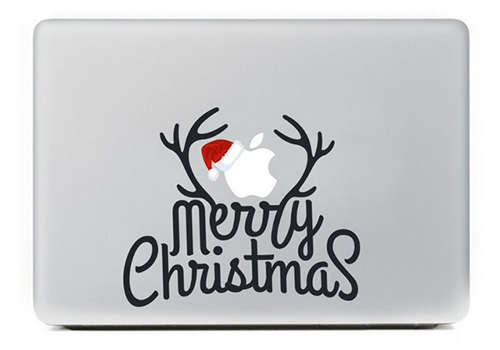 No 8. A Cool AF Cologne - Christmas Gifts for Men
There is nothing wrong with trying to feel confident and comfortable during and after the Christmas season. Dior's Eau Sauvage is often regarded as one of the all men's fragrances of all time. This legendary fragrance feels rather fresh, raw, noble, and has absolute elegance.
It strikes a subtle balance of natural simplicity and distinction. Besides, it has a classic and long-lasting note. As they say 'it has a sunny freshness with a timeless, lingering scent.' It is one of the most wonderful Christmas gifts for boyfriend, dad, and any men, trust me!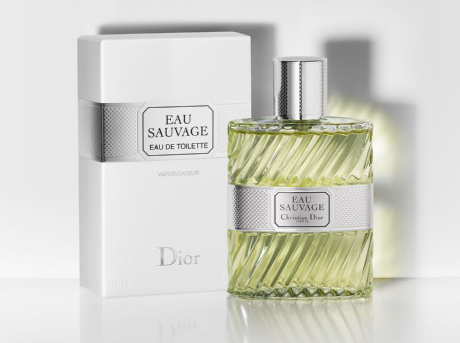 In Conclusion
A majority of the listed Christmas gifts are more likely to interest Apple fans. But, trying out new things will not hurt. Nonetheless, you cannot randomly shop for gifts. Getting to understand your recipient's taste and preferences is paramount before purchasing any of these items.
All the presents have one come trait; they are all items that your recipient's life much better. The focus should be on what Christmas gift makes him or her happy and comfortable during and after the Christmas season.
For me, an Iconic Apple book would be my choice for you so that you are inspired to do greater things next year. What are your Christmas gift ideas?