Christmas is always an interesting time of the year. It has lots of festivities and an amazing atmosphere of love, gratitude, and thanksgiving. It is also a time when parents get to spend the most time with their kids. Spending time with kids can be quite challenging during Christmas. It is always a great idea to get your children engaged.
One of the best ways to engage your whole family is to listen to Christmas audiobooks together. Books, unlike music, tell interesting stories. It can provide you with clues to teach your children about Christmas. The problem for many parents is that there are so many audiobooks available for them to listen to.
To help you get the best out of your holiday celebrations, here are the best Christmas audiobooks for kids and family.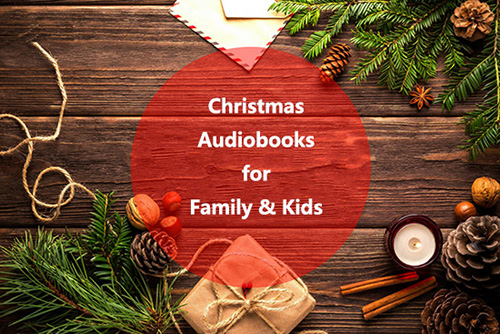 #1. Tumtum and Nutmeg: A Christmas Adventure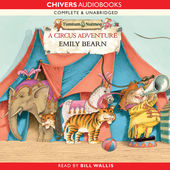 This is one of the good Christmas audio books that you should listen to this Christmas with your kids. The book is written by author Emily beam and tells a beautiful story for the whole family. The book tells the story of Lucy and Arthur Mildew who live at the Rose Cottage.
Charismas is around the corner. It is already winter time but both Lucy and Arthur do not anticipate any this Christmas. Tuoumtum and Nutmet take the situation into their own hands. The resulting tale is an amazing adventure that will get you wanting more.
#2. The Spirit of Christmas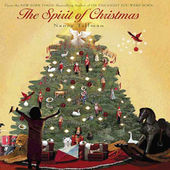 This is an amazing Christmas story by Nancy Tillman and narrated by Jim Dale. It is a Christmas audio book for kids. Christmas is here with us again. Like is the custom Christmas decorations are being done. The Christmas trees have been ordered. The bells jingle and the children can't wait for the Christmas candy and of course, the Christmas presents.
Is this all that we want for Christmas? No. This book explores this topic deeper. It brings the story of love and spending the time with those that we love is far more than any gift in the world.
#3. A Shiloh Christmas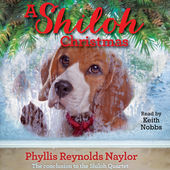 This is a wonderful Christmas themed audiobook. It's authored by Phyllis Reynolds Naylor and read by Keith Nobbs. The book tells the story of a small troubled town that needs love more than anything else.
It's about a rescued beagle named Shiloh, and its master, a little boy called Marty Preston. They decide to save their town by finding love and wisdom for their small town. It greatly captures the Christmas story in a way that no other book has been able to do.
The story is full of suspense and some interesting twists and turns. It will keep you listening from end to end. It is also quite interesting for kids, which makes it perfect for the whole family.
#4. The True Gift: A Christmas Story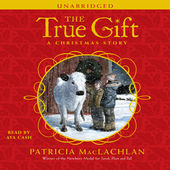 This is a great Christmas story by Patricia MacLachlan and read by Aya Cash. Christmas is always a great time to give. For children, this is always time for them to receive that gift they have always been longing for throughout the whole year.
Two children Liam and Lily always travel to their grandfather's farm every Christmas. They spend their time enjoying the firm, visiting the library, or giving out gifts. But this year things promise to be different. The two kids will take a different path that promises to teach a different lesson about Christmas. The kids will learn about the true Christmas gift.
#5. A Gingerbread Christmas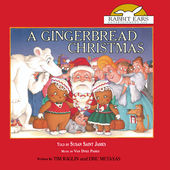 This is one of the best Christmas audiobooks for kids to listen to this year. The book is written by authors Eric Metaxas and Tim Raglin and read by Susan Saint James. This book is about the town of Gloomsbury.
Christmas has been counseled and all the children are heartbroken. To help the situation the princess and the Prince of Gingerbread team up to save Christmas. The classic story is so entertaining that you will love listening to it all through. It has some lovely music that adds to the beautiful narration.
#6. A Christmas Surprise: A Read-Aloud Bedtime Nativity Story for Children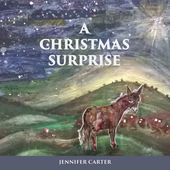 This is a great Christmas story by Jennifer Carter. It's one of the best Christmas audiobooks for audlts and kids. You can use to teach your children about Christmas. The book tells four stories from four creatures that witnessed the birth of Jesus Christ. These stories remind us what Christmas all about.
The story of the Donkey in the stable where baby Jesus was born. The story of shepherds who were on a hillside when baby Jesus was born. The story of a stargazing down from the sky on the small town of Bethlehem where Jesus was born. The story of the mother of Jesus.
More Tips: How to Listen to Christmas Audiobooks Anywhere
No matter you have an iTunes or Audible account, you can find these Christmas audiobooks on each of them. The only problem here is that you have to listen to the audiobooks on selected device. This can be quite an inconvenience when having a large family or you are listening to a very long book.
So it's better to download and convert Christmas audiobooks to common audio files. At the same time, audiobooks can be splitted into small segments by chapters. And then you can listen to them any device. To achieve that, we can meet AudFree Audiobook Converter here. It has the ability to convert Christmas audiobooks from both Audible and iTunes to MP3, FLAC, etc.
To do this, please download and install it on your device. Log into your iTunes account and select the audiobooks that you'd like to listen to. Select the format you want your audiobooks in and click 'Convert'.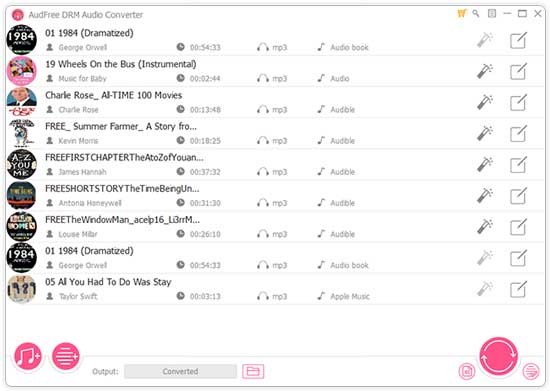 The app will do the rest. You will get common Christmas audiobooks that you can play on any device or using any player. Have a good time with your kids on Christmas eve.