Bandcamp (bandcamp.com) is a paradise for independent artists to upload music creatives, release music work, and control the music business on their own. Musicians can upload and release new single immediately, which means there is no need to wait for approval from a middleman. And more importantly, it is said that a large part of the number of sales directly goes to the musicians who create the song. That is really good news for most independent artists.
Fans are also willing to discovering and purchasing music on Bandcamp. There is an obvious slogan on Bandcamp's home page:" Fans have paid artists $413 million using Bandcamp, and $7.4 million in the last 30 days alone." For the trend of subscribing streaming music services, Bandcamp really offers a good place where listeners can download music for private collection.
So, is there a way of music download from Bandcamp for free? In this article, I will introduce a professional Bandcamp downloader and recorder for you to download and convert Bandcamp to MP3 with no cost. Let's check this method in detail.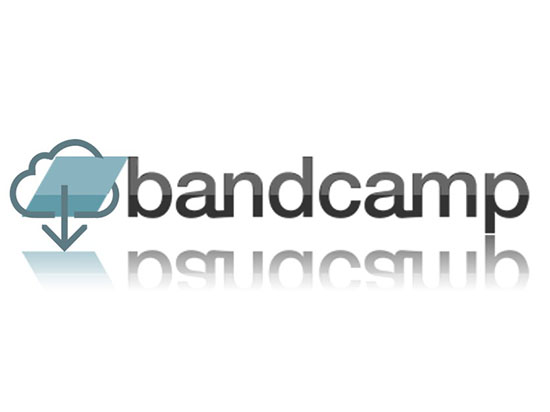 Part 1. Music Download from Bandcamp: Best Bandcamp Playlist Downloader
Get Bandcamp Free Download Directly
It is free for artists to upload music pieces to Bandcamp. If the music is not on store shelves, it means listeners can download it free of charge. You can find all the free downloads from here on Bandcamp.
Best Bandcamp Album Downloader
To the music for sale, except for purchasing it directly, you can also download it by using a workaround: Use a third-party music downloader to convert Bandcamp to MP3. Here, AudFree Audio Recorder for Bandcamp is your preferred choice.
Taking the newest technology, this smart tool is capable of capture and convert Bandcamp to MP3, FLAC, WAV, AAC, M4A, M4B, and so on with 100% original quality kept and 100% raw metadata saved. Meanwhile, all ID3 tags such as title, artist, album, etc will be compressed in the converted files, which is convenient for you to manage the local music library by ordering music in different ways.
AudFree Audio Recorder for Bandcamp
With the intelligent identification technology, this software can recognize the difference from tracks and split them to individual files when you play a series of songs, such as an entire playlist or a whole episode of podcasts.
Furthermore, there is a built-in feature to trim and merge music by yourself after recording, a double assurance for split tracks. You can regard AudFree as a music editor if you would like to manually split and edit Bandcamp music for making ringtone or mixing special songs. In a word, AudFree Audio Recorder for Bandcamp can be used in so many different ways as long as you need to record, download and convert music from Bandcamp.
Part 2. Download Bandcamp Music and Convert Bandcamp to MP3: Steps by Steps
Before you start to learn the particular method of using this powerful tool, please download and install AudFree Audio Recorder for Bandcamp for a free trial. Every unregistered user can get 1 min trial in the free version.
Step 1

Play Bandcamp music and add to AudFree

Open AudFree Audio Recorder for Bandcamp on your computer. On the main page of AudFree, there is a list of music players and web browsers. To keep a stable and effective running process, you'd better visit Bandcamp via Google Chrome. If Chrome has already installed on the computer but not appear on the list, please click the translucent '+' icon to add it to AudFree. Then click Chrome to go to Bandcamp site.
Step 2

Choose MP3 as output format and reset other parameters

Please press on the 'audio' icon on the lower right corner on the main page. A page called "Format" will pop up. Please select MP3 as the output format. You can also redefine other options such as codec, channel, sample rate, the bit rate according to your needs. Or you can just click the drop-down arrow of 'Preset' and choose 'High Quality' as an auto set.
Step 3

Record, download, and convert Bandcamp music

Now please double-click the Chrome in AudFree to access the Bandcamp website. Discover your favorite songs and play them on Bandcamp. Then AudFree will start to extract and convert the sounds. During the recording, please keep your computer still, especially don't play any other songs on it. Click to the 'Stop' bar on AudFree when you are ready to finish recording.
Step 4

Trim or merge Bandcamp tracks in AudFree

If you need to trim the tracks by yourself, please move your cursor to the recordings before pressing the "Save" button. Two "edit" icons will appear. The former one is for renaming the title of the song. The second one is for cutting and modifying ID3 tags. Don't forget to hit 'Save' to save your settings and recordings. Then follow the on-screen prompts to find the location of the target folder where your songs stored.