Are you looking for websites to listen to and download music without having to pay for anything? Well, look no further! MP3Paw is one of the good choices. MP3Paw allows you to easily access millions of different songs from all around the world. And all songs on the MP3Paw website are available to download as MP3 for free. With it, you can listen to your favorite music anytime, anywhere offline without any cost.
Then, today, let's explore how to get MP3Paw music free download via the official ways and with the help of a powerful MP3Paw downloader. Besides, if you aren't satisfied with it, you can find the top 5 best MP3Paw alternatives in this post to replace it.

Part 1. How to Get MP3Paw Music Free Download Officially
A wide range of music genres are available on MP3Paw website, including jazz, classical, pop and hip-hop, plus much more. It gives anyone from beginner listeners looking for their first taste of world music to seasoned audiophiles an opportunity to explore new sounds in an accessible way. More importantly, it provides an easy way to download any song at the click of a button and the music download quality varies from 32 kbps to 320 kbps. If necessary, you can manually cut MP3Paw music downloads into small segments according to your special needs. Without further ado, let's see how to get MP3 Paw music free download online and on mobile devices.
How to Get MP3Paw Free Download Online
If you want to get MP3Paw music download for free online, then you can easily do it by following a few easy steps:
Step 1. First, you will need to visit the official MP3Paw website and create an account.
Step 2. After that, go to the homepage and search for the song by typing the name title you want to download on MP3 Paw.

Step 3. Once you have found the song, click on the 'Download MP3' button to start the download process. Lastly, the music file will be saved on your computer. You can also perform the 'Play Music' or 'Ringtone' action before downloading MP3Paw music.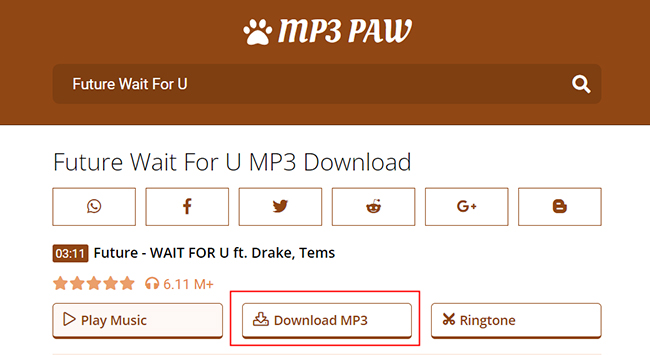 How to Get MP3Paw Music Download on Android and iPhone
If you are using an Android or iPhone device, then getting MP3Paw music free download is very simple. All you need to do is the following:
Step 1. Download and install the official MP3Paw Music Free Download app.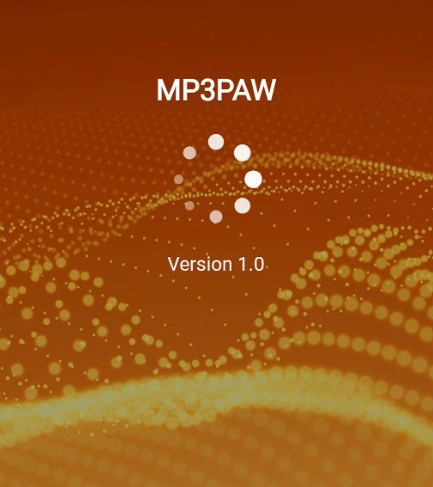 Step 2. Create an account with your details (username, password, etc.). And then, you can search for your favorite music on MP3 Paw.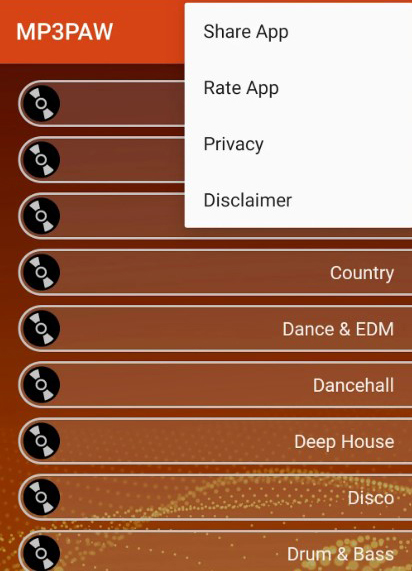 Step 3. Now, you can simply click the 'Download' button to download MP3Paw music on mobile devices. Finally, you can listen to your favorite music anytime and anywhere.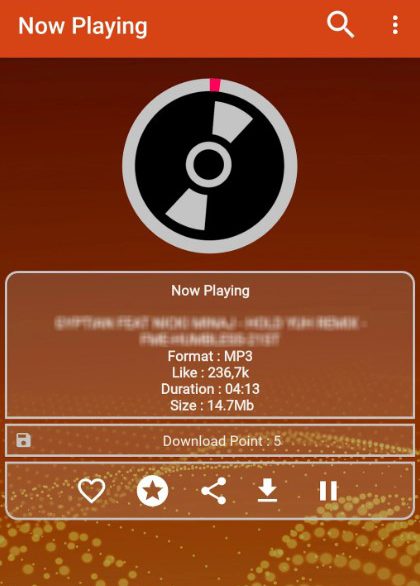 📝Note: There are many unexpected pop-up ads on the MP3Paw website. Please be careful to do clicks on it.
Part 2. How to Get MP3Paw Music Free Downloads via Best MP3Paw Downloader
To get MP3Paw free music downloads, apart from using the official MP3Paw website, you can also use the best MP3Paw downloader to get it easily. First of all, you need to find the best MP3Paw downloader from the internet. There are many reliable music downloaders available online. Just select one that suits your requirements and download it on your device.
Here, you can go for AudFree Audio Capture if you want to get high-quality songs from MP3Paw and other different music sources. It is a powerful free music downloader that allows you to record MP3Paw music, Deezer music, Amazon Music, Spotify, etc. with lossless quality. Besides, it's able to export MP3Paw music to FLAC, WAV, AAC, M4A, and M4B.
AudFree Audio Capture is a user-friendly application that can record multiple P3Paw songs at the same time. It also provides other useful features like a built-in audio editor, tag editor, and more. You can cut unwanted MP3Paw music and edit ID3 tags of MP3Paw tracks.
How to Download MP3Paw Music via AudFree Audio Capture
Step 1

Adjust the settings of recording MP3Paw music

Launch the program to set output parameters of recording MP3Paw music according to your preference by clicking the 'audio' icon. For example, you can choose the output format, bitrate, sample rate and other settings from this window.
Step 2

Select music source to download MP3Paw songs

Check whether the music source from which you want to record MP3Paw songs is in the main interface of AudFree Audio Capture. If the target program you want to access is not here, you can drag or click the '+' button to add it.
Step 3

Start recording and downloading MP3Paw music

Once you are done with the settings, click the target app, such as Chrome to navigate to MP3Paw website and play loved music by clicking 'Play Music' button. It will automatically start recording and downloading songs from MP3Paw. After that, you can also choose to edit MP3Paw music downloads or directly save them on your computer.
Step 4

Enjoy MP3Paw music free downloads

After the recording, you can access the MP3Paw music downloads from the destination folder by clicking the 'History' button. So now, you can transfer and enjoy your favorite MP3Paw song download free anytime and anywhere.
Part 3. In Conclusion
MP3Paw is a popular website for searching and downloading songs through its easy-to-use interface. This article mainly discusses the top 3 best ways to get MP3Paw music free downloads. If you like downloading MP3Paw songs into more formats, we recommend you to try AudFree Audio Capture. It has six output formats, supports more music sources, has high-quality output music and powerful editing functions. With it, you can listen to all ad-free music without limitations.