On the first Monday in June, Apple hosted the annual Worldwide Developers Conference in San José, California, showing the world what changes are going to happen on its products this year. The brand-new monitors, the additions to WatchOS, the own operating system of iPad, those various changes might consistently meet expectations of Apple fans from the summer to the fall in 2019.
One of the biggest changes is the termination of iTunes. Announced by Craig Federighi, Apple's head of software engineering, iTunes will still exist until the final upgrade of MacOS Catalina in fall. And with the shutting down iTunes, the major wonder comes in many Apple users' minds: What will happen to my iTunes music? Are those purchased songs still valid? Let's have a brief review of iTunes and preview what should we know about Apple's new music app in this article.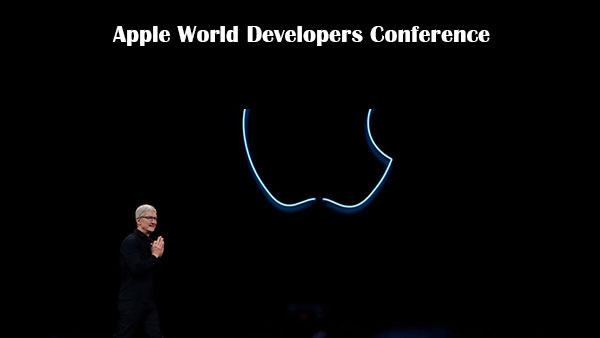 Brief History of iTunes Store
The iTunes was first released on April 28, 2003. The idea of Apple was simple: to offer an online store where people can purchase and download digital music. In the beginning, the iTunes Store only contained 200,000 tracks. It is only available for Mac users to purchase and import music to the iPod. Until October 2003. With the cooperation of big music groups such as EMI, Sony, Warner, UMG, and BMG, iTunes sold approximately 275,000 tracks after it launched 18 hours. Apple latched onto this success and soon launched on European countries, France, Belgium, Germany, Italy, United Kingdom, Greece, Austria, Finland, and so forth in 2004.
Nowadays, iTunes is one of the biggest and most widespread virtual stores selling digital music all over the world. It represents the success of online music service and stimulates the development of streaming music service in the future.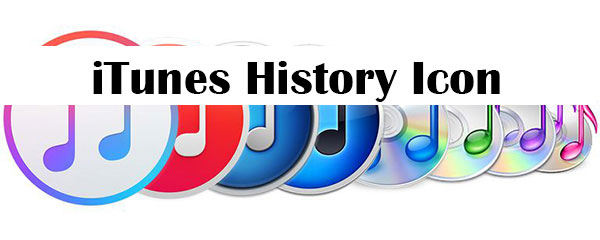 However, facing more and more powerful competitors, iTunes takes a less intelligent method. It added more and more functions into the software until it became baroquely bloated, running to the opposite way of its style, which is designed as concise and elegant. Widely complained by iTunes users, this year, Apple company finally decided to make some changes on iTunes
New Changes about iTunes
The change of iTunes will come with the release of MacOS Catalina, the latest operating system, which is planned to be launched in fall 2019. After the upgrades of the operating system finished, iTunes will be separated into 3 new apps: Apple Music, Podcasts, and Apple TV, which are already contained in iTunes before the upgrade. The new Apple Music will continue the style of iTunes, keep the subscription model and in the meantime allows users to buy tracks or albums individually, just like most streaming music service in the market.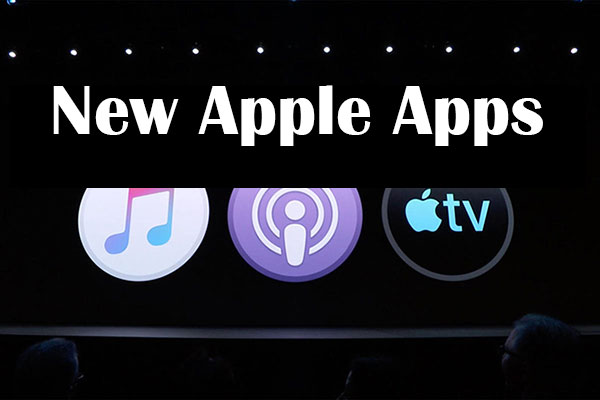 As for the current songs in the iTunes Library, you don't have to do anything such as redownload them from the store or sync them from other music players. Every tracks, albums, and playlist, which you have bought, uploaded or ripped will be added into the new Apple Music app automatically when you upgrade to Catalina. Those loyal iTunes music fans can truly release tension now. If you have downloaded Apple Music previously, it will only change the external things like interface, ways of arrangements and so on. In a word, everything you own in your iTunes music will be originally saved.
Extracted from iTunes, the other two apps, the Podcast, and the Apple TV will be also automatically installed on your phones with previous contents preserved. In the Podcast app, you are available to listen, browse, and look for more podcasts as you like. Besides, on the Apple TV, you will find the TV shows and movies you bought before and some new channels such as "a Kids section", "Watch Now", and "Up Next".
New Way to Download Apple Music Locally
The new changes offer great convenience to Apple users to access to more entertainment information, whether music, podcasts, movies or TV shows. However, there still exists the same problem as other streaming music services: People still can't truly download Apple's audio files in a local folder, which are encrypted by its own technology. That means you are not allowed to transfer Apple songs to other non-Apple players and devices, such as Google Echo, Spotify, and so on. Fortunately, AudFree Apple Music Converter is always here to help you solve this problem.
With the advanced technology, it can remove protection from Apple streaming files with 100% quality saved. It's capable to convert the Apple tracks to common MP3, WAV, AAC, FLAC, and other formats. Moreover, all of the original ID3 tags and metadata, which includes title, cover, artist, album, track number, etc will be kept, or you can edit. With the help of this advanced Apple music converter, you can download Apple tracks and convert them to other platforms with ease.