The thought of studying in silence is of more a daunting task than finding the true silence. Come to think of it; there is no chance of going for a two-hour study without destructions from the occasional sneezes of your study mates, tickling of your analog clock or finding your mind going off the book and starting to wonder in the imaginary dreamland.
You may be wondering how some people keep it real for up to four hours. In most cases, it is study music playlist that does the magic. Yes! Researchers have revealed that pieces of music that are free from lyrics are the best for studying as they won't compete for your brain's attention and memory space. But wait a minute; how are you going to throw yourself a study playlist without hitting a shoot dance during your study session?
Worry no more because Spotify got you covered. Find the top 10 playlists for that perfect study environment.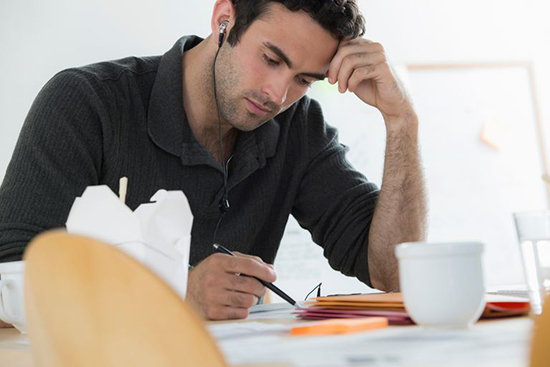 Top 1. No Lyrics
This playlist works continues by keeping your brain focused. And being that it's mainly on instrumental artists, this station has no boundaries. It will perfectly work even for those with minimal concentration power. Listen to tracks like 'Morning on Fire', 'Interlude' and 'Rolling in the Deep' by The Piano Guys, among other tracks.
Top 2. Study Mix
Study Mix has no lyrics either. It relies on remixes, keenly knitted together and remade by instrumental bands. This list of over 90 songs is great for keeping you focused with no distractions. Thanks to the Piano Guys for the excellent outcome of the original versions of these popular songs. From 'Wake Me Up', 'Getting Into You', 'Mood Rings', among many others.
Top 3. Brain Food
This Spotify study music playlist is not for the faint-hearted. Your brain got to crave for knowledge as well as a variety of music. Think of 'Water Garden' by Super Duper, 'Warm Blue' by Medasin or electronic mainstays like 'Vespa' by Bicep. Get hold of this playlist and feed your brain with simply the best in the market.
Top 4. Instrumental Study
Here, you get a mix of a relaxed environment that's perfect for any subject's study. Well, there are times when you may need to get off the hooks of books, staring in the space as you internalize. This study music playlist knows when to drive you to those edges. You definitely won't miss a hooking track from its over 200 songs including 'Fragment', 'Field Trip' by Roman, and 'Intuition' by Mae Ji-Yoon, among others.
Top 5. Pop Study
If you feel like it's timing to pushing yourself, then you probably need some words to keep you company. Pop Study features hits as opposed to piano compositions. Its endless list of 60 tracks is a good way to keep burning the midnight oil. There's the 'Sweet but Psycho' by Ava Max, 'Without Me' by Halsey and other explicit collections.
Top 6. Study Music for Concentration
Double up your study morale with this playlist from Spotify. It's indeed a meditation relax club that will keep your mind relaxed and rejuvenated at the same time. You can pick a piece of reading music like 'Walking in Peace' a focused on learning piece 'Long Road to Cairo' among other music study therapy selections.
Top 7. Concentration Music for Studying
This is purposely for concentration, a denotation that's depicted by its concentration music ensemble of over 100 songs. Be it that you want to do a deep study for exams, brainpower juggle, and creative thinking concentration or simply to improve your concentration ability then this playlist will offer you more than meet the eye.
Top 8. EDM Study
This is Electronic Dance Music with no lyrics. You may be wondering how this playlist got itself here when talking about studying. Some kinaesthetic learners got to move up and down in the name of concentration. And this playlist comes to quench their thirst with over 100 songs like 'Drift Away' by Rameses, 'Over & Over' by No Mana and much more energetic give outs.
Top 9. The Study, Focus, Concentrate
This is now the scaling point of most learners. Get down to your books with these 150 tracks, perfectly mixed to take you 7 hours of concentration. With such long hours, you need a perfect Spotify playlist for study to elevate your intelligent quotient. It includes 'Feel First Life' by Hopkins among other tracks.
Top 10. Peaceful Piano
As peaceful as its name, this playlist is most followed on Spotify. Its soothing harmonies will help your brain to relax, thereby keeping you alert for the better part of your study hours. It also parades a variety of tracks for every mood. Among the songs you can explore are 'Gaze' by Moux and 'Wonder' by Arelius, among over 200 song collection.
Download Spotify Study Playlist as MP3 for Offline Listening
It could be that you want your downloaded classical music study playlist for Spotify for offline listening. In this case, you need to convert the downloadable playlist to MP3 format. And the best software is here to walk you down that path. AudFree Spotify Music Converter comes with top-notch features to help you download and convert your videos to any format of choice.
Step 1. Launch AudFree Spotify Music Converter. Install the app to your device and then drag the playlists of songs that you want to convert to the home screen. Alternatively, copy and paste the links of the playlists you need for conversion.
Step 2. Set output preferences. Set things like the output format, sample rate, and bit rate then click on the 'OK' button, before converting your selection.
Step 3. Convert your music or videos. Click on the 'Convert' button and let the program commence the download of your Spotify songs losslessly.
Step 4. Locate your downloaded songs. Check the 'History' folder for your downloaded Spotify study music playlist. Then save them to your device of choice for offline playback.