Nuvo is a brand that offers multi-room audio systems for homes and businesses. And Nuvo Player Portfolio allows you to stream music from various sources throughout your home. It offers high-quality audio, multi-room capabilities, and the ability to control your music from your smartphone or tablet. One of the most popular music streaming services today is Spotify, and fortunately, Nuvo Player supports it.
Therefore, in this article, we'll discuss how to connect Spotify to Nuvo Player, whether you have a premium subscription or not. We'll also provide some solutions for Nuvo not connecting to Spotify.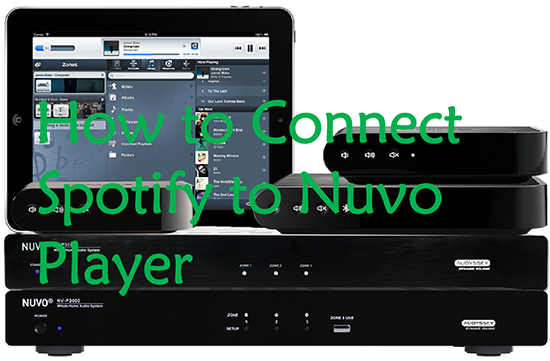 Part 1. How to Add Spotify to Nuvo Player with Premium
Thanks to Nuvo Spotify integration, it is possible to play Spotify on Nuvo Player directly. However, please note that you need to have a Spotify Premium account. By the way, Nuvo also supports other music streaming services like Pandora, Rhapsody, SiriusXM, Tunein and Last.fm. Now, follow the steps below to get Nuvo Player Spotify work if you have a Spotify Premium subscription.
Step 1. Open the Nuvo Player app on your device, then tap to the "Settings" icon.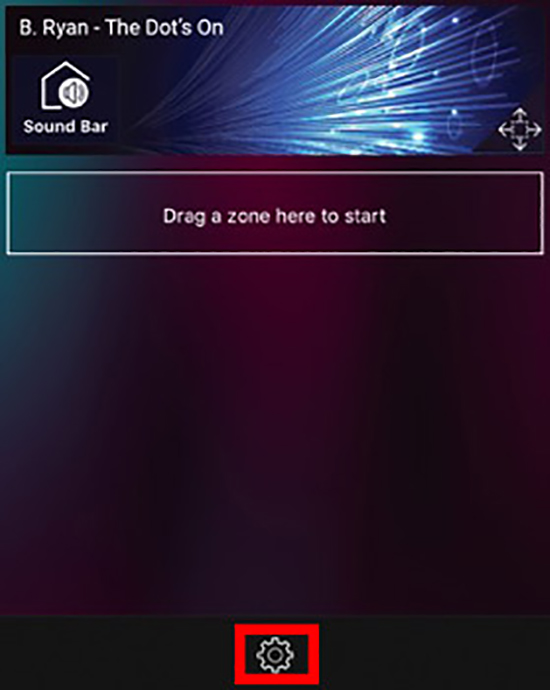 Step 2. Scroll down and select "Music Services".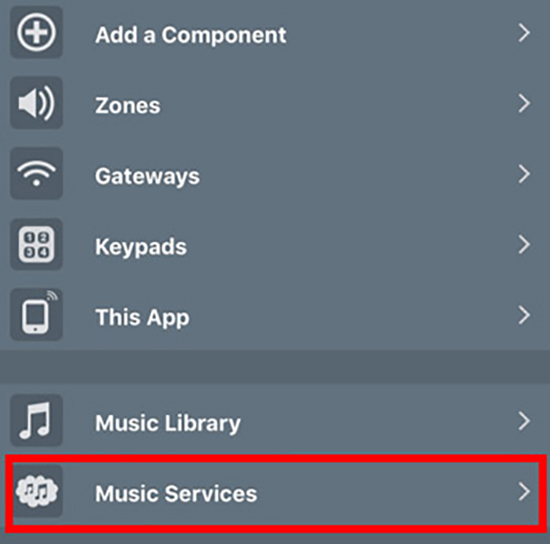 Step 3. Click "Add Service" and select "Spotify" from the list of available services.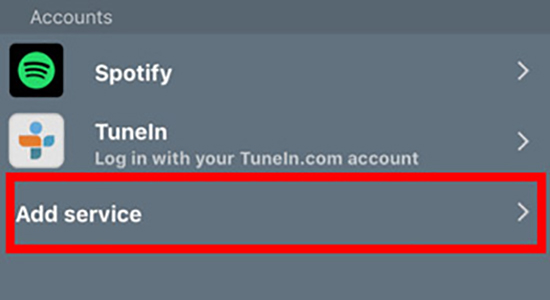 Step 4. Enter your Spotify Premium account credentials when prompted.
Step 5. Once you've successfully logged in, you can start playing music from Spotify on your Nuvo Player.
Part 2. How to Connect Spotify to Nuvo Player without Premium
Is it possible to play Spotify on Nuvo Player without a paid subscription? Of course, AudFree Spotify Downloader is a great tool that you should consider. It is designed to download all Spotify content for Spotify Free and Premium users. Then you can easily add Spotify music to Nuvo Player for offline free enjoyment.
Besides, this tool can nicely convert Spotify music to MP3, FLAC, WAV, AAC and other common formats to your computer locally. It allows you to download high quality Spotify music and retains the original data information, ensuring you get the best listening experience in Nuvo. With 5 times faster conversion speed, you can quickly download your favorite Spotify songs in bulk.
How to Connect Spotify to Nuvo Player without Premium
Step 1

Add Spotify songs to AudFree SpoDable

Launch AudFree Spotify Downloader, then there are two ways to add Spotify music. One is to drag and drop the songs you want to play on Nuvo Player directly from the Spotify app to the tool's main screen. The other is to copy and paste the music URL into the search bar, and then click the "+" button to load all songs.
Step 2

Customize Spotify songs output format

Please click the "Menu" icon in the upper right corner and select "Preferences" > "Convert" to set the output parameters. You can change the output format to MP3, FLAC, WAV, etc. Or customize the bit rate, sample rate, channels, etc. according to your needs.
Step 3

Download and Convert Spotify songs for Nuvo

Please press the big "Convert" button at the bottom right corner and it will download Spotify music without Premium as you wish. Once the conversion process is over, you can find the local Spotify music file through the "History" icon. In turn, you can transfer Spotify to the desired device and player for offline listening.
Step 4

Add Spotify to Nuvo Player

Now, make sure your mobile device has the Nuvo Player app. And transfer the downloaded Spotify songs to your Android or iPhone. After that Nuvo Player will automatically recognize these Spotify songs and you will be able to play Spotify music offline on Nuvo without paying.
Part 3. How to Fix Nuvo Not Connecting to Spotify
Some users have reported issues with connecting their Nuvo system to Spotify. This can be caused by reasons such as outdated firmware on the Nuvo device, network connectivity issues, invalid Spotify login credentials, etc. If you're experiencing Nuvo Spotify not working problem, don't worry, there are several troubleshooting steps you can try to get your Nuvo up and running with Spotify again.
🛠️ Check your internet connection: Make sure that your internet connection is stable and working properly. A weak or unstable connection can cause issues while connecting to Spotify.
🛠️ Check your Spotify account: Ensure that your Spotify Premium account is active and working properly. You can try logging out and logging back in to see if that resolves the issue.
🛠️ Update your Nuvo firmware: Ensure that your Nuvo system is running on the latest firmware version. You can check for updates on the Nuvo website or through the Nuvo app.
🛠️ Restart your Nuvo system: Try restarting your Nuvo system by turning it off and on again. This can help resolve any temporary issues or glitches.
🛠️ Contact Nuvo customer support: If all else fails, you can contact Nuvo customer support for further assistance. They may be able to provide additional troubleshooting steps to solve your problem.
Part 4. In Conclusion
Whether you have a premium subscription or not, there are ways to get Nuvo Spotify connected. With AudFree Spotify Downloader, you can even download Spotify songs and playlists for free use on Nuvo Player. If you encounter any issues when connecting them, try some of the solutions we've provided. With a little troubleshooting, you should be able to enjoy seamless music streaming on Nuvo Player in no time.