Music visualization refers to the process of turning an audio track into a video of some sort. It displays animation based on the frequency and volume of the track being played. In today's world where music videos rule, listening to music on your computer or mobile devices feels a little awkward without a visual.
It's well-known that the default setting for the songs is not visual. It includes Spotify streaming music. Fortunately, there are a lot of Spotify visualizers out there that you can use. But the sheer number of Spotify music visualizer can cause you a lot of problems in deciding the right visualize for Spotify.
In this case, we give you the top 8 Spotify visualizer for Android, Mac, and PC in this article for your reference.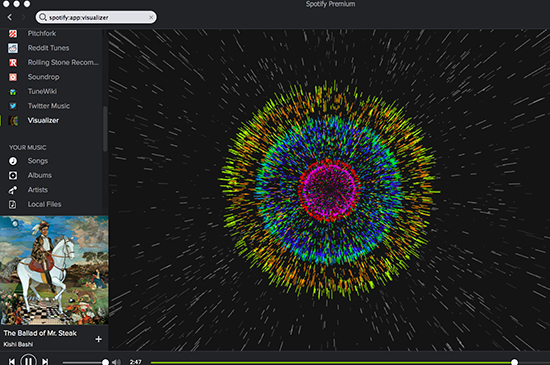 Part 1. Does Spotify Have a Visualizer
In the past, you can get a built-in music visualizer in the Spotify desktop app. But now it doesn't work to type the phrase "Spotify:app:visualizer" in the app's search bar to get a native one. Spotify for some reasons decided to eliminate its native Spotify visualizer for users. What this means is that to play visual for your Spotify music you will need a third-party visualizer.
Due to the popularity of music visualization, here are numerous music visualizers for Spotify. Some are great while others are not so great. And not all Spotify app visualizers are the same. Today, we will introduce the top 8 best third-party or online Spotify visualizers.
Part 2. Online Spotify Music Visualizer - Top 3
In this part, you can find the top 3 best online music visualizers for Spotify. You can use them to enjoy visual Spotify music without having to install any extra app on your computer.
* Jamescastells Spotify 3D Music Visualizer
Made by lost_james, Jamecasteels Spotify 3D Music Visualizer is a smart Spotify web visualizer. It's easy to use this Spotify visualizer online. Please sign in to your Spotify account and then all music and playlists will be synced to it. If you don't have a Spotify account, you can create a new one and get Spotify Premium free. After that, you can see Spotify music with 3D effects.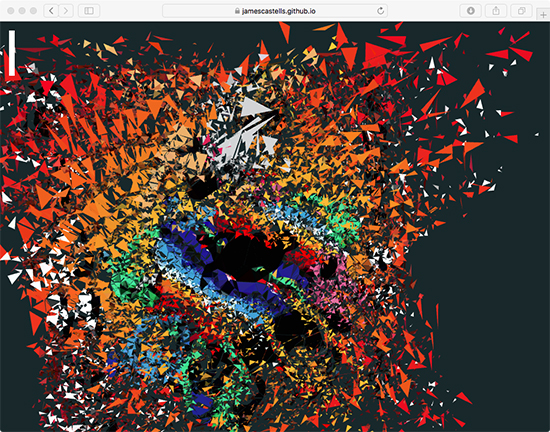 * Spotify 3D Visualizer - The Echo Nest
When you search 'Spotify visualizer' on Google, this Echo Nest Spotify 3D Visualizer will put in the first place. But, here, I introduce it secondly. Yes, it's also easy to operate. You need to sign in to your Spotify account and then play Spotify music, you can see the real moving blocks. But it's important to note that it sometimes can't sync Spotify songs.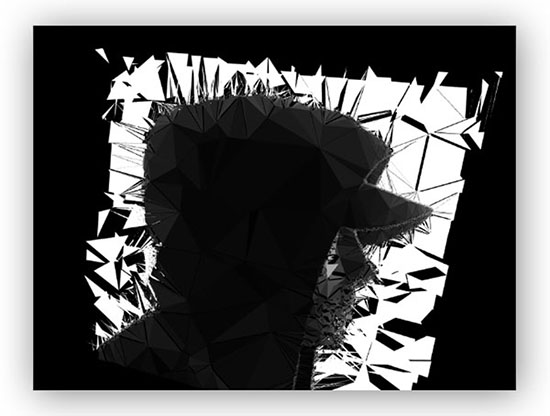 * Kaleidosync Spotify Music Visualizer
Released on Reddit, it's another professional online music visualizer for Spotify. Navigate to the official web page to open the Spotify online visualizer. Kaleidosync Spotify Music Visualizer will require you to fill in your account details. After that, please play Spotify songs that you like to visualize. It will begin with flower-shaped animated pictures.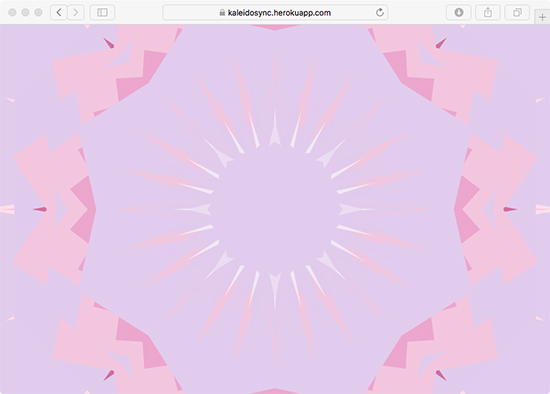 Part 3. Best Spotify Visualizer for Android - AMIP Visualizer
If you are looking for an excellent Spotify visualizer for mobile devices, you can skip to this part. AIMP visualizer is the target one that can meet your needs. It is a powerful Spotify visualizer for Android devices. Besides, it's also available for Windows 10.
The application was first developed by Artem Izmaylov, a Russian developer. Hence, the name of this music visualizer is Artem Izmaylov Media Player (AIMP). It is a powerful media player, which can play both video and audio tracks. Besides, it has the ability to visualize audio tracks thus making it one of the best Spotify visualizers.
This best visualizer for Spotify gives you three options for visualizing music. These three options are CoR's Aorta 1.1, Analog Meter Night, and the Analog Meter Classic. All you need is to download, install, and activate the application. And then select your favorite mode to visualize your Spotify audio tracks.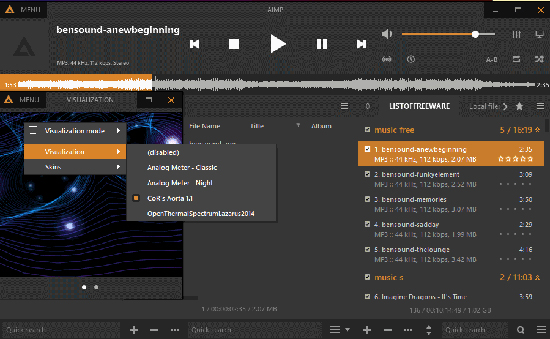 Part 4. Third-party Spotify Visualizer for Mac/PC - Top 4
For more powerful and functional tools to visualize Spotify music, third-party tools are your best options. In this part, we have collected the top 4 best Spotify visualizers for Mac and PC on the market. You can check them out and select your favorite assistant.
* Resolume
Resolume lets you play all your Spotify audio tracks in a visual form. The visualizer comes with preinstall directions for use. Apart from its own features, this Spotify visualizer app also allows for third-party plugs in. It means that you can easily alter how you use the app to enhance visual effects by adding more plug-ins to it.
It is compatible with all kinds of plug-ins such as Spout, windows visualizer, and Syphon, a Spotify visualizer mark. This makes it easy to share music visuals and to import visual effects in real-time.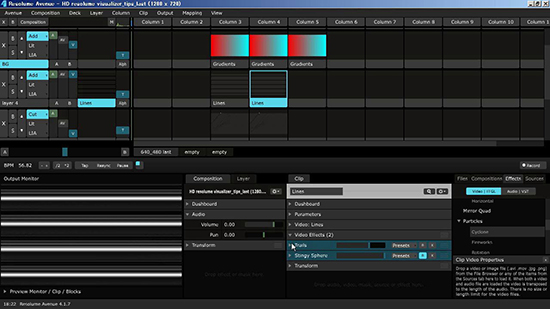 * Bazik
This Spotify audio visualizer prides itself on having a large collection of images and themes perfect. With them, it can produce beautiful visual effects based on the frequency and sound volume of the music you are playing.
Bazik Spotify Visualizer has a user-friendly interface. And it allows you to customize the music visuals produce. Thus, it enables you to get the best of your music visualization. It is designed to produce music visuals in high definition and Ultra-high definition. That makes it quite popular among many users.
It has color controls that allow you to manage the color of your visuals for a greater experience. Besides, it accepts music from all sources. That makes it perfect for someone who has more than one music source. Bazik is your perfect music visualizer to play Spotify and other music on your computer.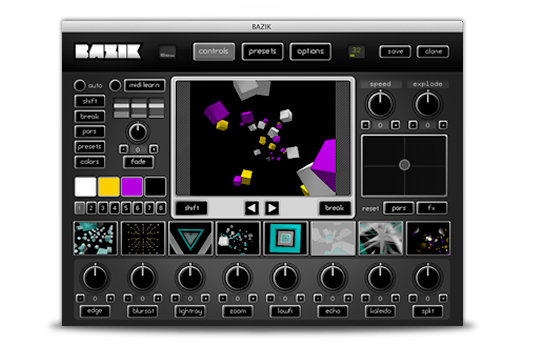 * Synesthesia
Synesthesia is one of the most exciting Spotify sound visualizers in the world today. It has smart audio algorithms that make sure the best visual effects are generated for any song that you play. It is fast with a real-time visual output which makes sure that you get to the right visual on time.
In addition, it supports over 40 built-in scenes for quality visual effects. It also provides you with controls for video effects. This gives the power to manage the output which in turn creates a great user experience.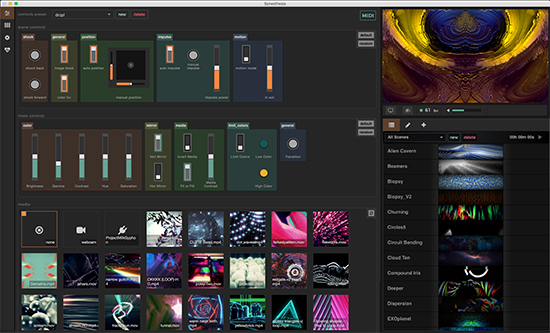 * PotPlayer
PotPlayer is another wonderful music visualizer app for Spotify you should consider using. It has powerful algorithms that produce real-time visuals based on the temp and the loudness of the music you are playing.
It ensures that you can enjoy your Spotify audio tracks easily by producing some great visual effects. It produces different styles of video effects. For example, WMP visualization and Floating ball visualization.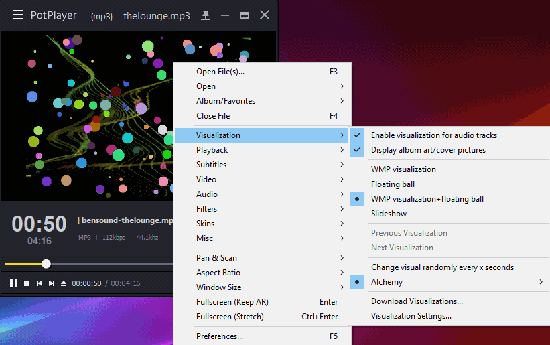 Part 5. Add Spotify Music to Popular Spotify Visualizer
Now that you know the top 8 Spotify music visualizer. It's time to look at how to add your Spotify music to some of these top visualizers. It is important to note that Spotify protects its music from copyright infringement by using the Ogg Vorbis format. This means that a few third-party visualizers support this format.
To play the music on the third-party Spotify visualizers, you need a Spotify tool. It can convert your Spotify music to a format that is supported by the visualizer you are using. Here, we can meet AudFree Spotify Music Converter. It has the ability to download and converting Spotify songs to MP3, and other common audio formats. To use the AudFree Spotify Music Converter, please follow these simple steps:
Step 1. Download and install the AudFree Spotify Music Converter software.
Step 2. Launch the software and then copy songs from Spotify and paste them in the search bar of the window.
Step 3. Click search to load the song and then select the format of your music visualizer for Spotify.
Step 4. Select and click on the convert icon to convert the song. And please wait for a few minutes for the output.
You can now play the song with visuals as required. To add Spotify music to the Spotify visualizer, please follow the particular tutorial of the visualizer you have. This should be very easy because most top visualizers for Spotify have a very user-friendly interface. It makes using them super easy.