This may not come as a surprise to many, but numerous studies have shown that certain types of music can help you sleep better. Sleeping well is essential for your health, growth, and wellbeing. Did you know that you can enhance your sleep with a Spotify sleep playlist?
Spotify has a great selection of playlists meant to lull anyone into a deep and peaceful sleep. In this guide, we'll share some of the best sleep playlists on Spotify and show you how to add them to your offline playlist with a nifty tool we are sure you will love.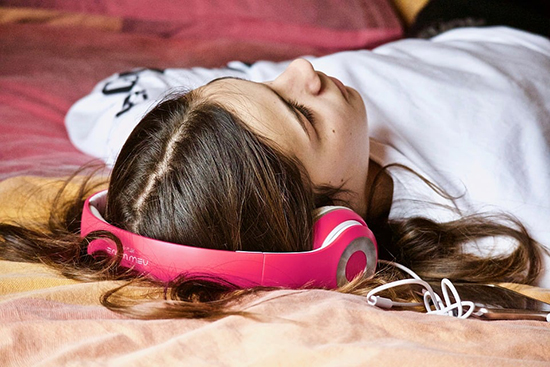 Top 1. Deep Sleep
Deep sleep is by far one of the best - if not the best - playlists you can use to ensure you have a nice long night's sleep. The playlist has about 90 songs that will take through a standard 8 to 9 hours sleep. Featuring songs like Alex couture's "The Dreaming sessions," "Magnetic" by Primer Día and Joseph Beg's "Too Late Now," this playlist has all the ingredients you need for perfect sleep.
Top 2. Sleepify
If deep sleep doesn't do it for you, then we recommend Sleepify as a direct alternative to deep sleep. Sleepify takes our number two spots on the best Spotify sleep playlist. It features some of the best nod-off songs out there such as; Estelle Bianca's "The Light," "Relaxation or True relaxation" by Riviera Maya, "Colorized" by Jacque Di Palma, "Stitches-the sleep version" by Chris call and many others. Sleepify has about eighty songs enough to see you through a seven to nine-hour sleep session.
Top 3. Chill-Out and Ambient
This is a well-organized Spotify sleep playlist that eases you into sleep and slows things right down as you enter into a deep sleep. The chill-out and ambient Spotify sleep playlist contains about thirty tracks among them; "The Promise" by Ryan Farish, "Structures from Silence" by Steven Roach, "Structure of Ambient Life" by Diatonis, "A Lunar Descent" by Sircle among others.
Top 4. Sleep Tight
Another great deep sleep Spotify playlist, sleep tight is one of our favorite sleep playlists on Spotify. Sleep tight is perfect for a long night's sleep as it features over a hundred carefully curated songs lasting over 8 hours. Sleep tight lulls you to sleep right off the bat with songs such as;" Shaman Dreams" by Prima Día, "Two" by Binary One and "Paranormal," and then settles into a slow therapeutic mix of tracks that will ensure you enjoy your sleep.
Top 5. Sleep State
This sleep playlist has a mix of songs, instrumentals, natural sounds, and other sleep enhancing tracks that will usher you into a deep and peaceful sleep. Sleep state features some interesting tracks and sounds among them; "Serenity"-Health Sanctuary, "Rising Moon"-Osmosis Now, "Zen waterfall" among others.
Top 6. Chill/Sleep Playlist
This sleep Spotify playlist features some contemporary songs and tracks that have been chosen for their ambient and relaxing tempo. This one is perfect for the rock lovers out there as it features tracks such Coldplay's "The scientist, "Clocks"-Coldplay, "Yellow" among others. Other interesting tracks on this playlist include Ed Sheeran's "Tenerife Sea," "Best Mistake" by Ariana Grande, "Light on My Shoulder" by Susie Suh among others.
Top 7. Sleep
This Spotify sleep playlist should be right at the top of the list. Generated by the Spotify algorithm, the Sleep playlist is populated with some of the best nod-off songs found on the Spotify platform. It contains about 216 songs, enough to take you through a long and peaceful nod off session. Some of the tracks on this playlist include; "Heavenly" by Elise Magnefold, "Intermezzo" by Levi Stills, "Focus" by Memento among others.
Top 8. Relaxing Playlist-Resting Sleep Sounds
This one is not your usual Spotify playlist as it does not contain any songs. Instead, the relaxing Playlist-Resting Sleep Sounds includes a collection of sleep-inducing and sleep enhancing sounds that will ensure you sleep well throughout.
Top 9. Third Living
We grabbed this one on Reddit, gave it a spin and came out thoroughly impressed. This public playlist posted by Reddit user "illustrated jacket" contains a fantastic track collection meant to provide the listener with a relaxing night's rest.
Top 10. Sleepity
This is another one of the best Spotify sleep playlists out there. Curated by Dr. Sounds, Sleepity has a nice collection of songs for those long calm sleep sessions. This is a long playlist with individual songs and mixes containing some of the best sleep-inducing tracks on Spotify.
Download Spotify Sleep Playlist Offline for Listening
Streaming Spotify music may not work for everyone. You need a smooth and continuous listening experience, especially when it comes to sleep music. In the event that you can't play your music offline, you will definitely need help to unlock these great hits. This is where you need to use the AudFree Spotify Music Converter to download Spotify sleep playlists offline for playing offline when you sleep.
Here is how to download a Spotify Playlist with AudFree Spotify Music Converter:
Step 1. Download and launch the software
Make sure you've downloaded the AudFree Spotify Music Converter and installed it on your computer. You can opt to download and install the trial version which only allows you to download the first few minutes of a song/track. Now launch the AudFree app which will trigger the Spotify App on your computer.
Step 2. Add the playlists
With the two apps open, you can drag the playlist you want to convert the tracks on the AudFree app.
Step 3. Choose the preferred output format
Make sure you choose your preferred output format (AAC, WAV, FLAC, M4A or M4B) by going to the preferences via the menu bar on the App.
Step 4. Convert the Spotify sleep playlist
Once the Playlist has been loaded on the AudFree App, click on the Convert button on the bottom right corner. The app will download the Spotify tracks and store them in your desired output format in the history folder.