Over the past two decades, there have been many innovations in the music scene that have changed the way we buy and listen to music. One such innovation was the breakthrough of Spotify in 2006, when Spotify single-handedly challenged the music industry at the time and transformed it into what it is now. It made renting and streaming music a norm.
Today, people are no longer content to listen to Spotify music simply and are looking for more innovation and possibilities. As a result, various Spotify plugins have been created to manage playlists, enrich music storage, view music tastes and more. Here, in this article, we present 15 best Spotify plugins to enhance your music listening experience.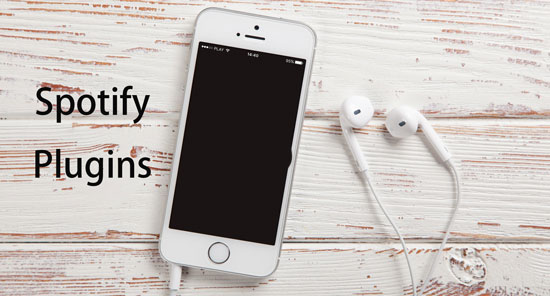 Part 1. 7 Best Spotify Plugins to Discover Music
If you want to update your song list and find different playlists, you can refer to the 7 Spotify plugins below which should meet your needs and provide you with cool features for your listening habits.
#1. The Playlist Miner
Playlist Miner analyses your Spotify library to search and create playlists based on the keywords you want. For example, if you are working out, you can type in "workout" and the Spotify plugin will generate an awesome playlist of workout songs to motivate you while you are doing your exercises.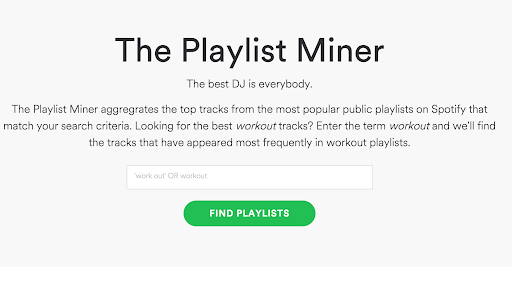 #2. Companion for Spotify
It is a great playlist generation and music discovery tool that helps you sift through the millions of songs on Spotify and create the most unique playlists for you. The tool will let you know when new songs are available from the artists you follow. Companion for Spotify will also analyze your listening habits and create new playlists for you based on newly released songs.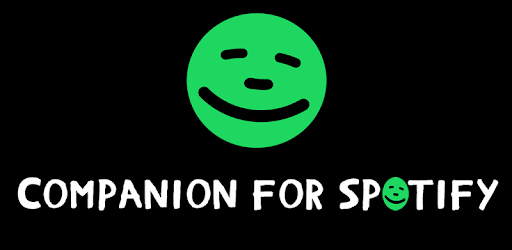 #3. Discover Weekly
Discover Weekly is one of Spotify's built-in features to provide every Spotify user with a playlist of 30 songs they've never heard before. These recommendations are based on your listening behavior on Spotify, whose algorithms analyse what you might like. You can check out this playlist of 30 new songs that match your musical tastes every Monday.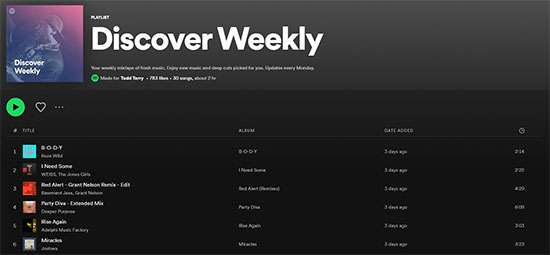 #4. Last.fm
This is one of the most known spotify add ons. The app allows you to discover new music and share tracks with others. You can use Last.fm to analyze your Spotify listening trends. It works across different platforms, not just Spotify, to make listening to music more interesting.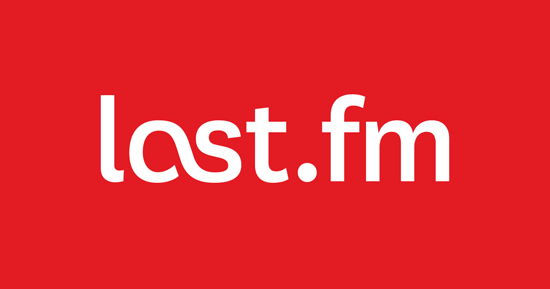 #5. Soundiiz
It is the perfect Spotify plugin if you've recently shifted to Spotify from another music streaming service. Soundiiz will let you import all your favorite songs and playlists from your previous service to Spotify with a lot of ease. All you have to do is log into your previous account, export the song, and then transfer them to Spotify. It is completely integrated with Spotify to make the importation of songs smoother.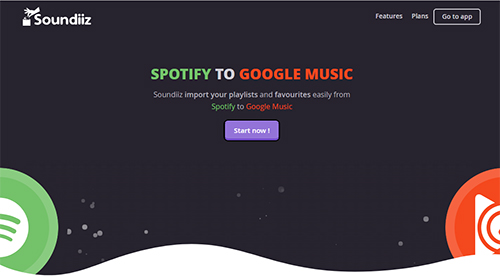 #6. Musixmatch Lyrics
With Musixmatch Lyrics, you'll never get the lyrics to your favorite songs wrong again. The app has millions of songs in its database. When plugged into your Spotify, it detects the song you're listening to, searches the database to find the correct lyrics, and syncs the lyrics with the song so perfectly that you can easily sing along.
It's all done in milliseconds and falls perfectly into place every time a new song comes on. In addition, a window displaying lyrics appears and disappears with a single tap.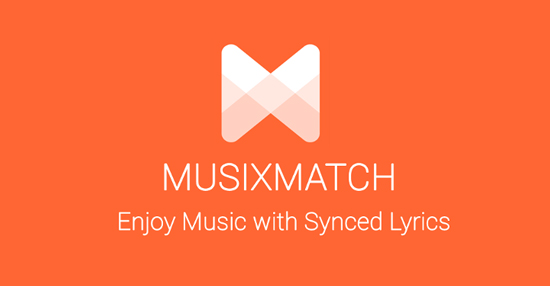 #7. Music Time for Spotify
Music Time for Spotify is a VS Code extension that combines your music and encoded data to find the most efficient music. With it, you can discover new music from developers around the world and understand how the basic metrics of music affect the way you code. You can also browse and play Spotify playlists in the editor, as well as learn to generate personalized recommendations.

Part 2. 3 Best Spotify Addons to Track Music Tastes
Do you really know your Spotify streaming habits? The following few Spotify addons offer exciting features to peek into your music library and judge your music tastes.
#1. Receiptify
Receiptify generates your favorite tracks, artists and music genres on Spotify in the form of receipts. This Spotify receipt will show you the 10 most played songs, artists and genres over the last month, six months and all time. It is fully available for Spotify Premium and free users.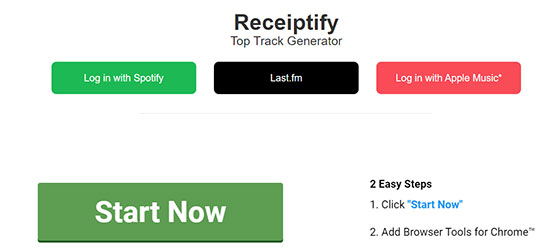 #2. MusicScapes
MusicScapes generates a unique music landscape based on your recent Spotify activity. This is a fun way to visualize your musical tastes, such as the background colors in the landscape representing the mood of the tracks you typically listen to. Each detail of the artistic landscape symbolizes a different aspect of your musical taste, and it visualizes the musical attributes in your favorite songs.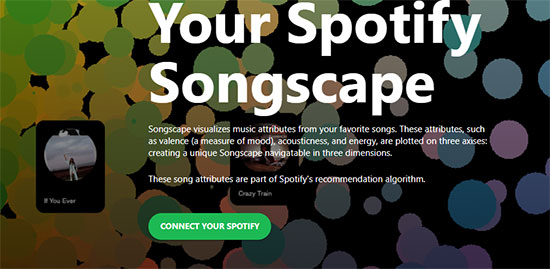 #3. Tastyfi.me
Tastyfi.me is a web application that reveals the music tastes of Spotify users. It primarily uses the Spotify Web API to query users' listening data such as favorite artists, tracks, trends and music nodes to generate dynamic user pages. Listeners can easily understand their music tastes over time and even get an analysis of your lifetime listening.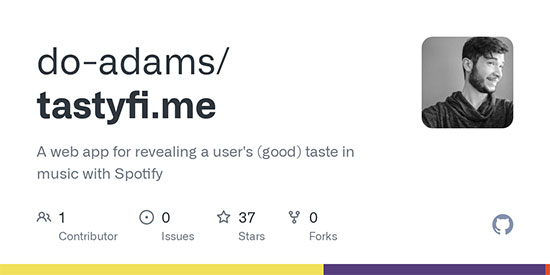 Part 3. 5 Best Spotify Extensions to Manage Playlist
Please refer to 5 Spotify extensions below to create favorite playlists and enhance the music streaming experience.
#1. Songlytics
This is one of the best Spotify add-ons when it comes to creating smart playlists. Songlytics allows you to rate songs, track your listening habits and use this information to create smart playlists. All you have to do is define a set of rules and the app will create a smart playlist for you. For example, you can create a playlist for songs you have never listened to, a playlist for all your favorite songs (most listened) or a playlist for highly rated songs only. All this makes it easy to create playlists without having to manually select the songs.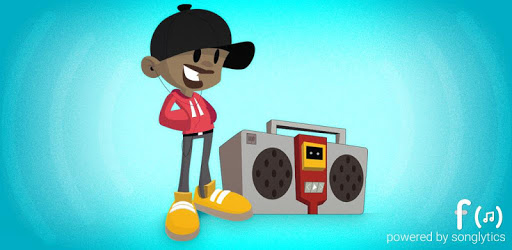 #2. Lazify
Lazify is designed to help you not only discover new songs, but also create unique playlists based on specific songs or artists. In addition, your playlist can be as long as you want it to be. All you have to do is enter the name of an artist or a given song and determine the number of songs you want to have in your playlist.
The app will browse your Spotify library and create a playlist made up of songs with similar styles and information to the one you entered. For example, if you want to listen to an old school reggae song from the 80s, simply enter the name of a song from that time and a playlist will be automatically created for you.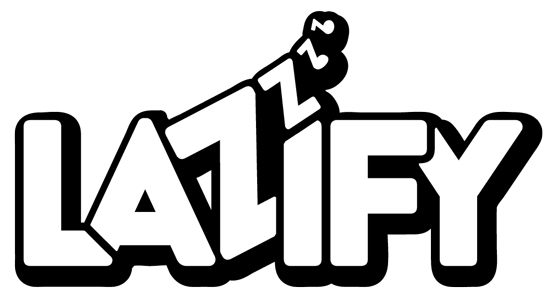 #3. Equalify Pro
If you want to mix your tracks at a professional level, then Equalify Pro is the Spotify plugin you must have. It gives you the ability to tweak your music, create fantastic playlists and test how different mixes will work. It's an amazing tool for music lovers who want to take control of their playlists and create an amazing new listening experience every time they want to play Spotify music.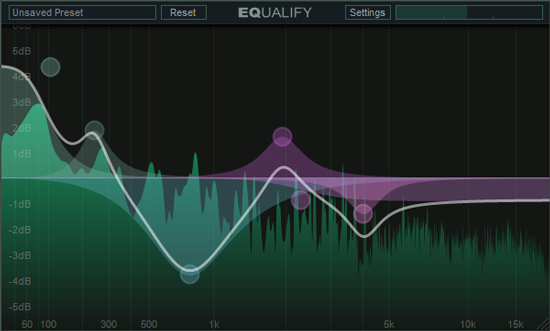 #4. Release Radar
Another great Spotify addon for discovering new Spotify playlists is Release Radar. It is designed to analyze the Spotify song library and create custom playlists made up of recently released tracks. This way, you will discover more new songs and podcasts, many of which you hadn't even thought of.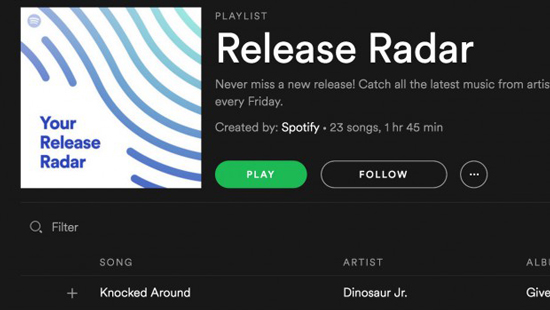 #5. Tempo: Playlists for Spotify
This is one of the best ideas for creating Spotify playlists. Tempo facilitates you to explore new songs as well as select genres and BPM. Once you have some great ideas for playlists such as containing indie pop, pop electro, folk, etc., Tempo can sketch the vibe you want for your playlist.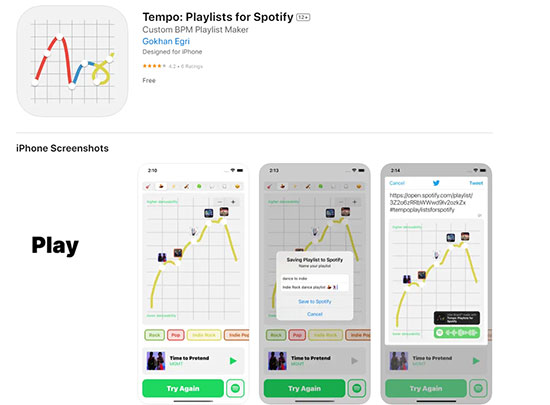 Part 4. How to Download Spotify Music as MP3 for Better Experience
If you want to have real freedom with your Spotify songs, then your best option is to download the songs as MP3. Then you can play the Spotify MP3 songs on multiple devices, create playlists and use the songs as you want. For format conversion of Spotify songs, you are better off turning to AudFree Spotify to MP3 Converter.
It is a powerful downloading tool designed to download songs, podcasts, playlists and albums from Spotify. It can convert your downloaded Spotify content not only to MP3, but also to several other common formats such as FLAC, M4B, AAC and WAV. Besides, you can customize parameters such as bitrate, sample rate, etc. to enhance the quality of your Spotify songs. Now, follow the steps below to download and convert Spotify music to MP3.
Step 1. Launch AudFree Spotify to MP3 Converter, then drag and drop the songs or playlists you want to convert to MP3 from Spotify app to the converter's main window.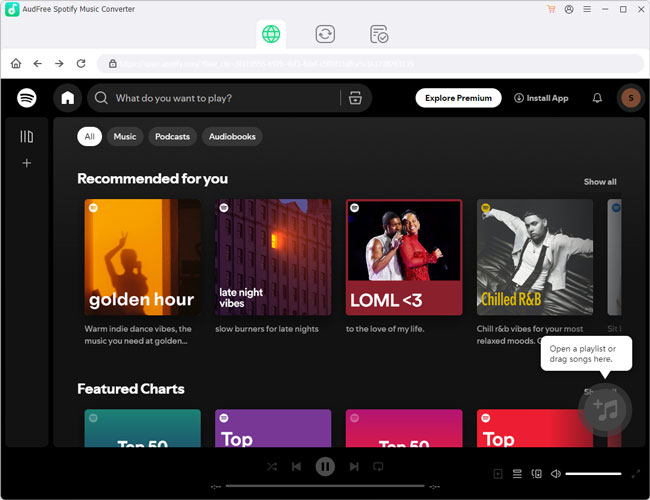 Step 2. Tap on the "Menu" icon of the tool, then open the format screen by clicking on "Preferences". Here select MP3 as your preferred audio output and change other settings if needed.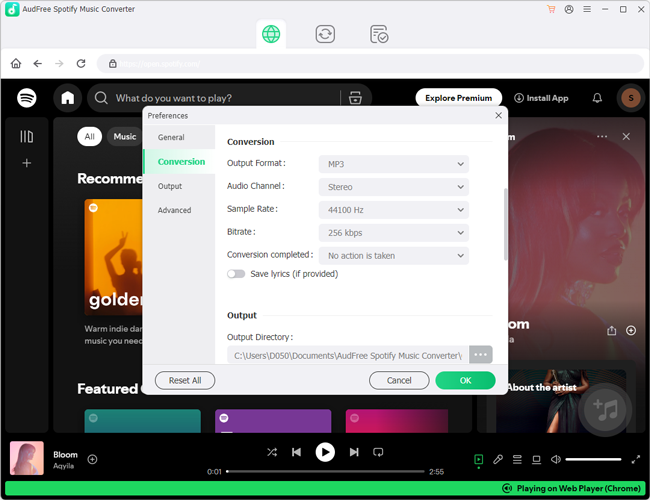 Step 3. Click the "Convert" key to start the conversion process. The tool will convert your Spotify tracks to MP3 and download them to your computer locally so that you can listen to them as you wanted.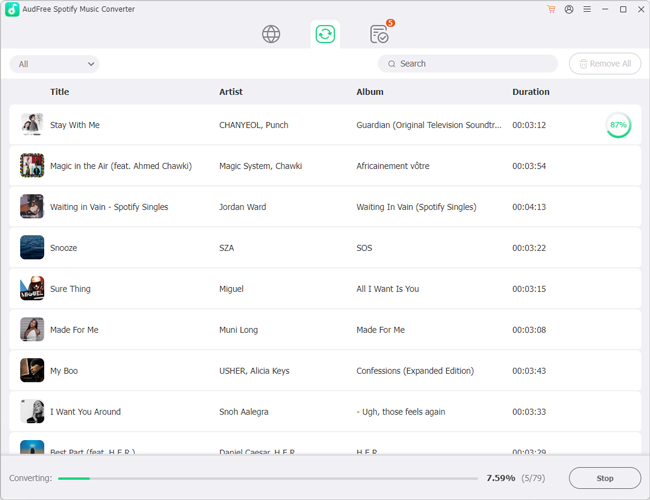 Part 5. Summary
This article has outlined 15 best Spotify plugins designed to enhance the Spotify streaming service in different ways. Alternatively, if you want to play Spotify music with complete freedom, you may wish to use AudFree Spotify Music Converter to download Spotify tracks as MP3 files. Just take action to perfect the Spotify listening experience.