Halloween is a fun time of the year, especially for the kids. It's a great time for children to wear some scary or pretty costumes, and have some candies. One of the best ways to get into this spooky spirit is through music. However, a little caution is needed when it comes to music selection for kids. Nothing too scary please.
Here in this post, we listed the Top 10 Halloween songs for kids, ranging from creepy, rocking, silly, to spooky Halloween kids songs. We have ranked them according to the searching volume and their popularity. Moreover, these songs entail lots of fun dances, fingerplays, delightful animation, and action altogether. Scroll down the list to unleash the greatest Halloween music for kids of all time.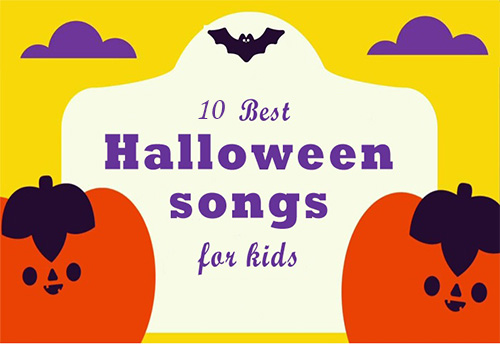 #1. Monster Mash - Bobby "Boris" Pickett
When someone mentioned the top 10 Halloween songs, Monster Mash must be the one song that drops into people's head immediately. It's an all-time classic scary Halloween songs for kids & adults, and a dance craze in one! Throw this on and challenge kids to show off their favorite Transylvania Twist at the party.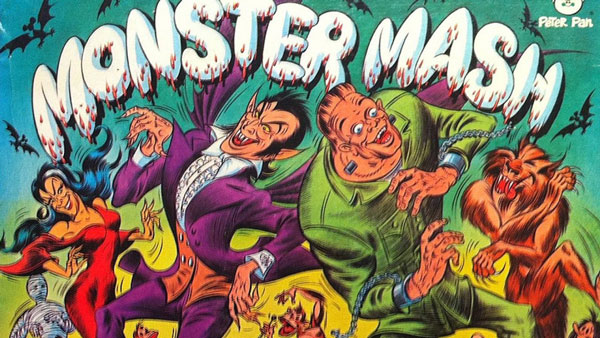 #2. Don't Fear the Reaper – Blue Oyster Cult
The term 'death' just brings some cold chills no matter your age. Don't Fear the Reaper is also among Halloween kids songs that give imaginations on what death is about. It portrays that surely death is inevitable. Watch it and know what really happens.
#3. Witch Doctor - Various Artists
Witch doctors are always not to any good at all. This scary Halloween song for kids is a good choice for inclusion in that party dance. It is a story of a man who is in love with a certain lady. The lady in question does not want anything to do with the man and so, the man's last option is to visit a scary witch doctor to help him out. It turns out that the man cannot understand the witch doctor's language which comes out as a scare instead. Your kids would dearly love the 'Alvin and Chipmunks' version.
#4. This Is Halloween - Soundtrack
This Is Halloween is a song from the Disney film The Nightmare Before Christmas, and later covered by the covered by the famous artist Marilyn Manson. This is one of the greatest spooky Halloween songs for kids that celebrate all of the fun, creepy things about the holiday. If you are interested, you can go watch the film as well.
#5. Purple People Eater – Sheb Wooly
Sheb Wooly knows how to squeeze those goosebumps even amidst a hot sunny afternoon. Any kid would love to know where purple people live and whether they are connected to the Halloween season. A total imagination of a different genre of personality is depicted here. The music revolves around a strange creature who is one-eyed and one-horned. He flies around looking for anyone with purple skin. In the turn of events, this creature lands in a rock'n'roll band.
#6. Addams Family Theme Song
With a new Addams Family animated movie out in 2019, your kids are going to be snapping all over the place when this Halloween rolls around. This song also has a zany, entertaining addition to the franchise's canon, and features a different take on the classic theme song.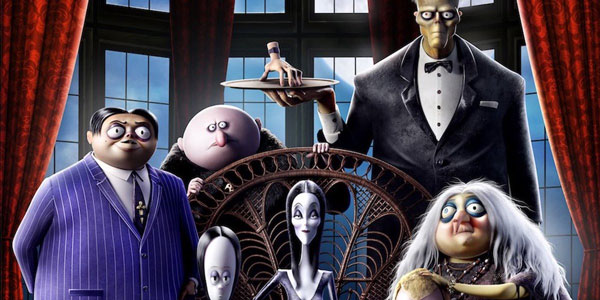 #7. Hedwig's Theme – Harry Potter
This piece of music is all about wizards and night runners, not only in Harry Potter's Hogwarts, but also in Halloween season. The opening notes are reason enough to rekindle even the most deem light. As the music continues, all wizards get a little sensational feeling and decide to dash out of their houses. There is more to than just mischievous spells waiting right in the dark.
#8. A Nightmare on My Street – Jazzy Jeff
If there is any Halloween music for children that gets them scared then it got to be 'A Nightmare on My Street'. This scarecrow will hit them right after they crawl into bed. The scary part of him is that he is burnt up like a weenie but will only show up at night. This creepy music will leave your kid soaked with sweat in the middle of the night.
#9. Chilling, Thrilling Sounds of the Haunted House
Chilling, Thrilling Sounds of the Haunted House is an album made for "older children, teenagers, and adults" by Disney. Despite the title, most of the tracks had nothing to do with haunted houses or witches or ghostly spirits, but full of sound effects and oddball stories. Its first song 'The Haunted House' is an overture, featuring many of the sound effects that will be heard elsewhere on the album. It's a really winning, atmospheric mix and lays the foundation for the rest of the album.
#10. 12 Days of Halloween - Various Artists
Just like the 12 Days of Christmas song, this kids' Halloween songs is a real entertainer. However, what your true love will give you may scare you aware as early as the fifth day. Talk of an owl in a rotten oak tree, treaters, three black cats, and four skeletons. By the eighth day, you will surely know that it's Halloween time. Good luck with eight monsters shrieking and nine ghosts a-booing.
Bonus Tips: Download Top 10 Halloween Songs for Kids on Apple Music
Even though some of our recommended best Halloween songs for kids were not initially composed for children, you will agree with me that numerous generations grew up in these genres. Halloween wouldn't be completed without some of the music of all times like 'Don't Fear the Reaper' and 'A Nightmare on My Street' which are all the 80's say. Music is an all-time thing and it isn't any different when it comes to Halloween music for kids. Therefore, we are here to introduce a professional tool for you to download free Halloween songs for kids on Apple Music so that you can make other use of them.
AudFree Apple Music Converter is the software that lets you download all cute Halloween songs for kids on Apple Music and convert Apple Music to MP3, or other common audio formats. Using this powerful tool, it helps to unlock all potentials to play on several devices as you wish. Apart from being easy to use, it is encompassed with powerful features for greater performance ability. Anywhere, you can have a happy spooky Halloween holiday with your children. Download its free trial version to experience the full features of this great tool now.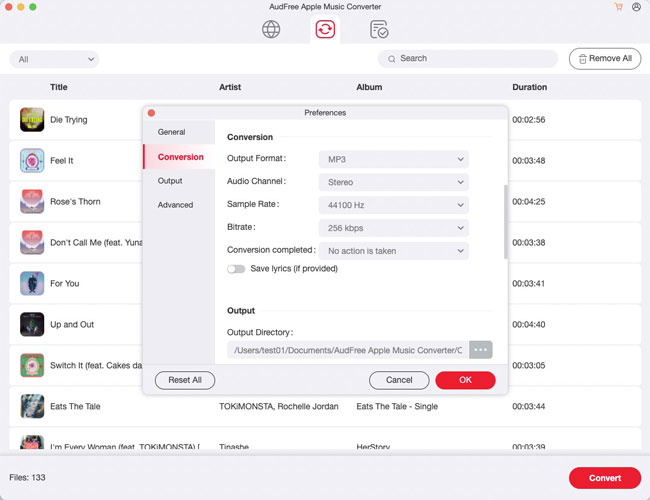 Before installing the AudFree Apple Music Converter on Mac or Windows computer, please make sure you have an Apple Music subscription and you downloaded the track you wish to convert within the iTunes app.
Step 1.Launch the AudFree software. Click the "Add Files" button to open your iTunes library where you are required to select and add the songs to AudFree.
Step 2. Tap on the "format" icon to open the setting window where you can select the output format for your songs. Here there are options including MP3, FLAC, AAC, M4A, M4B, and WAV. Select the one you want. You are suggested to select MP3 as it is the most common format compatible with almost all devices.
Step 3. Click "Convert" to start the process. The tool will convert them to the format you want at 30X speed without touching the sound quality and save them to tangible local music files. After that, you get to share the songs with others to spread the holiday spirit.
Time for the Halloween party now: Get the treats ready, costumes prepared, and the decorations up, finally the music. Save this kid-appropriate playlist and download the Halloween songs for kids right now. You can then add converted Apple music to video that is self-made, or get the converted music on a portable mp3 player and wonder around town with the spooky music.