Apple Watch has dominated the smartwatch market recently. Still, it is a dead-end owning such smartwatches for Android users, but the OS smartwatch has made it more convenient than using Apple Watches.
Wear OS may not be turning the heads that many people envisioned, but it is well competent with the Apple Watch platforms. Therefore, many users yearn to listen to Audible books on Wear OS watches because of the comfort that they come with. They are very portable with batteries that have long life hence convenient for outdoor activities. Also, if you want to stream the audiobook files, you do not need to be connected to Wi-Fi since they are designed with a data connection, or one can still download their audiobook for offline listening.
Also, the Wear OS watches come with built-in storage, usually 4GB, making them convenient for storing audiobooks files. Since not all the Wear OS watches come with integrated speakers and the ones that have built-in speakers, they do not produce good music to make you feel relaxed. You will need to connect them to Bluetooth headphones or ear pods. So, this article outlines everything one needs to know about how to play Audible on Wear OS watch.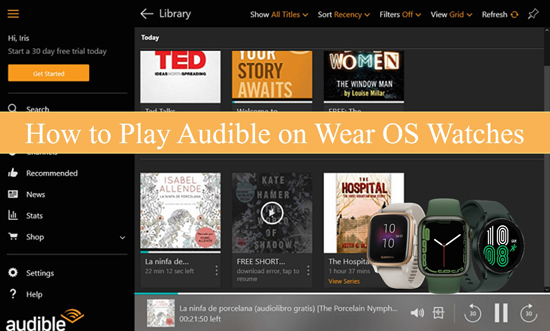 Part 1. FAQs about Audible and Wear OS Watch
The Audible Wear OS watches are taking the consumer electronics world by storm. Settling on a particular OS watch might be a nightmare, especially to new users who might not be familiar with but the following FAQs might help one determine the best.
1. Does Audible Work with Wear OS Watches?
This is among the confusing questions, but since we all know that Audible only launches an app for the Apple Watch, it has not been confirmed yet if there is an Audible app for the Wear OS smartwatch. But if you want to get a Wear OS watch, you will need to transfer the audiobook file to the watch first.
2. What Kind of Audios Does Wear OS Watch Support?
The Wear OS watch supports numerous audio formats, and among them are MP3, M4A, FLAC, AA, and AAX.
3. What Tool Do You Need to Make Audible Books Playable on Wear OS Watch?
One can use several tools to make Audible books playable on wear OS. But here we would like to recommend the AudFree Audio Converter because it is very efficient and user-friendly. It is easy to navigate through, and you don't need rocket science knowledge to use it. It can help get Audible audiobooks to Wear OS watch and other devices without any limit.
Part 2. How to Convert Audible Books for Wear OS Watch
During outdoor activities, what else can one do except listen to music? That's Audible audiobooks. But Audible only launched an app for Apple Watch. Therefore, if one wants to listen to the Audible books on Wear OS watch, they will need to transfer the audiobook file to their watch first.
The Audible audiobooks are protected by AA or AAX format algorithms, which are not supported by most watch. Therefore, you need to employ third-party software to convert Audible AA or AAX to their desired format supported by Wear OS watch. To make audiobooks playable, all you need is the AudFree Audio Converter. The following procedure will guide you on how to convert Audible audiobook for Wear OS watch via AudFree Audio Converter.
How to Convert and Use Audible on Wear OS Watch
Step 1. Download and install the AudFree Audio Converter to your computer. Then launch it.
Step 2. Click on the 'add files' button to import Audible audiobook to the AudFree converter.
Step 3. Change the Audible audiobooks output settings on the Format panel to MP3. Depending on your customization, you can also change other parameters like the codec, channel, and sample rate.
Step 4. Hit on the 'Convert' button to convert Audible to MP3. Then you can find the converted Audible books on your computer on the 'Converted' icon from AudFree program.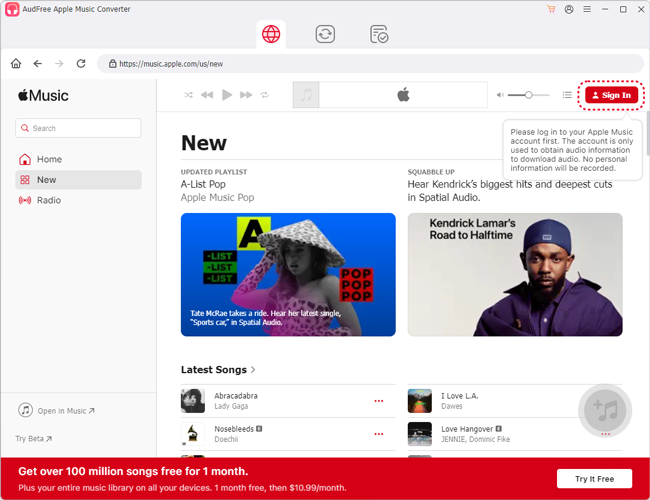 Part 3. How to Play Audible on Wear OS Watch
As you had got the Audible audiobooks as the compatible files for other devices, now you can transfer and sync Audible audiobooks to Wear OS smartwatch for use. This can be done by:
Step 1. Upload the converted Audible audiobooks to Google Play Music on your computer. After login into your Google Play Music, open the menu sidebar and click on the Upload Music icon.
Step 2. Go to the Play Store and then download the Google Play Music on your Wear OS watch.
Step 3. After installing the Google Play Music, sync the converted songs to your watch for listening. Also, you can choose to download them for offline playback.
Step 4. After performing all the steps outlined above, you can pair the watch with your wireless earbuds, and then start to play Audible on Wear OS watch without your smartphone.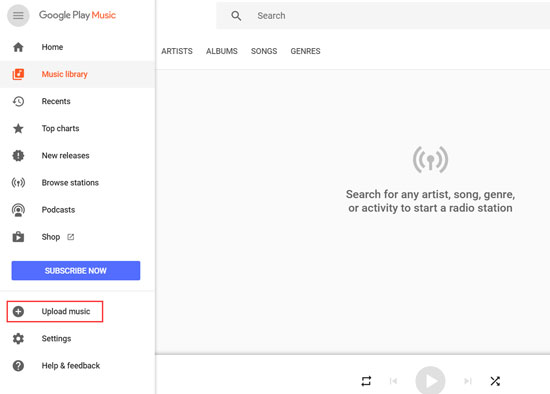 Part 4. Top 3 Best Wear OS Watches Recommended to Play Audible Books
A good smartwatch should not just display the time of the day, but it should elevate one outfit and make one feel confident. The following are among the best Wear OS watches that anyone should have.
1. The Apple Watch Series 7
This is the best that should be one priority since it is affordable, contains the best operating system, and comes with plenty of applications. It has a larger and brighter screen, fast charging cable, and improved water and dust resistance. They come in both iOS and Android operating systems for you to listen to Audible on Apple Watch.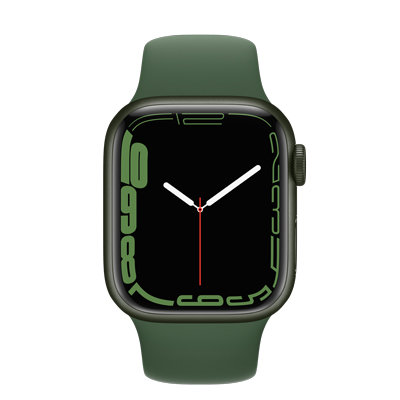 This was the first to use Google Wear OS 3, and it supports many applications. One will get a bright OLED screen, smooth performance, and other fitness applications. It contains 16GB storage, with a long-life battery that can last up to two days, making it popular among other best Wear OS watch available.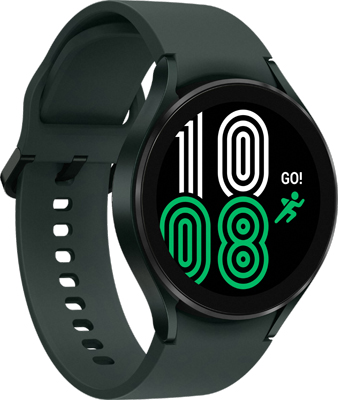 3. Garmin Venu Sq Music Edition
This is best for people who prioritize health and fitness. They are very affordable, and anyone can purchase them. The 4GB storage capacity and durable batteries that can last up to two days and 40 extra days when they are in standby mode make them the best selection in the market.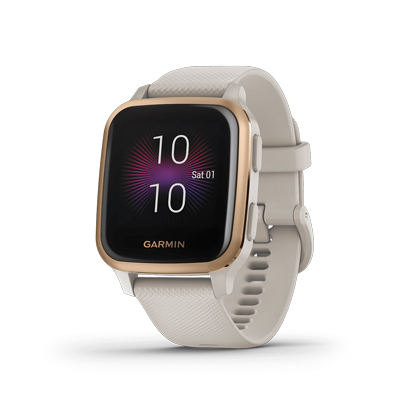 Part 5. In Conclusion
Although the Wear OS watch does not support the Audible now, there are applications developed to facilitate the music conversion to formats supported by the OS wear smartwatches.
In this post, the perfect application you can use to convert and get Audible on Wear OS watch is the AudFree Audio Converter. This can be an excellent tool, especially for the new users who are unsure where to begin because it's a straightforward process. With this tool, you can easily get Audible audiobooks as local files and then move them to the devices you want to play offline.