Music influences our lives in more than one way we could imagine. Throughout history, it has held the power to motivate people in times of war and disguise. However, the historical ways of accessing music required effort. With time, as technology took over, everything became online. With that, online music streaming services like Deezer Web Player emerged.
Deezer is a versatile platform for streaming, listening, and downloading audio tracks. These audio tracks include songs, podcasts, and Deezer originals. In this article, we are going to explore everything about Deezer Music Web Player, its utility, and solutions to possible problems. Moreover, it will cover how the web player differs from the Deezer application.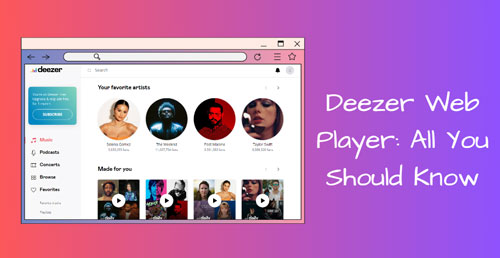 Part 1. What Is Deezer Web Player
As discussed above, Deezer Web Player is an online platform for streaming music and podcasts. It has over 90 million audio tracks. After logging into it, you can select the artists you like and the genre of music. Moreover, to avoid the hustle of searching for a music track every time, tap the Heart icon, and you can find it in your 'Favorites'.
In addition, you can find the top tracks, podcasts, and artists in the popular list. Moreover, the Deezer website has music for all moods. To learn more about Deezer and its utility, find the following features below that make it unique.
Key Features of Deezer Web Player
✔️ With the help of its 'Transfer your favorites' feature, you can access your playlist on other music streaming platforms like Spotify.
✔️ K-pop or Arabic music fans are everywhere, and Deezer lets you access the lyrics of all your favorite cross-cultural songs. Moreover, you can also search for a song through its lyrics.
✔️ To make your sleepover with friends more fun, it allows you to play tracks from its Karaoke songs list.
✔️ Deezer has High Fidelity (HiFi) soundtracks, which means you can listen to songs in high quality and at a better volume.
✔️ In addition, this Deezer Music Web Player has a 'Flow' feature that lets you find songs according to your mood, from your playlist, or other tracks.
✔️ The integration of AI technology has elevated its utility. It analyzes your history and shows music suggestions based on that evaluation.
Part 2. How to Use Deezer Web Player
The user interface of Deezer Web Player is relatively easy to access. In this section, we are going to take you on a journey of using it from the start till listening to a song. Here is everything you need to know about how to use it to listen to music online.
Step 1. Log in to Deezer Web Player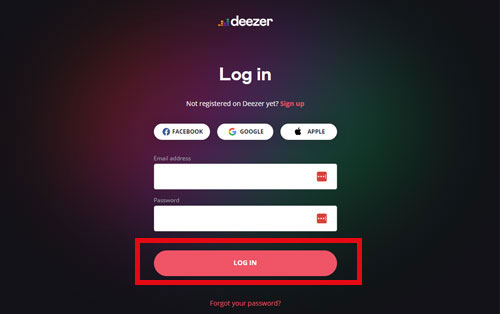 To enjoy its amazing features, access the Deezer Web Player webpage and create an account. Following this, you have to first get one of its subscription plans. It offers two monthly subscription plans: Premium and Family.
View also: How to Get Deezer Premium for Free
Step 2. Select Your Artist
After logging in, it will ask you about your artist pick. You will have to pick 3 artists of your choice to move on to the next step. You can select these artists from the given options genres or search about them in the search bar.
Step 3. Listen to Music and Podcasts Online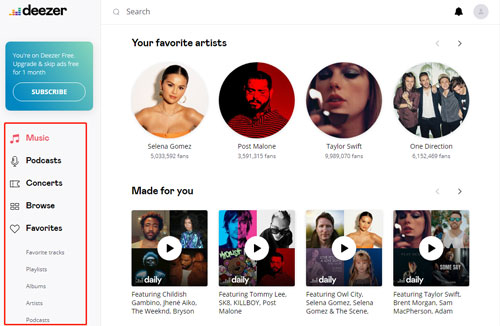 After selecting your artist, you will reach the main interface of Deezer Web Player. From the left-side panel, you can find many options. Then, select 'Music' or 'Podcasts' as per your choice. Moreover, if there is a concert going on in your surroundings, you can listen to it from the 'Concert' tab. From the 'Explore' option, you can explore categories of music and podcasts by genre or by emotions.
Step 4. Explore as per Your Taste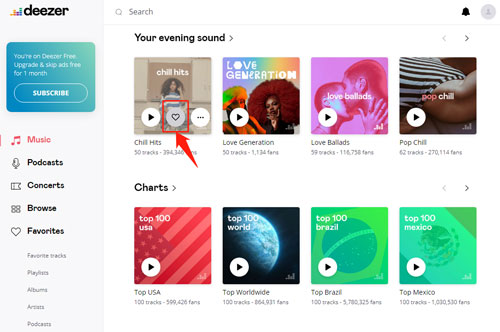 If you find a song to your liking, you can click on the 'Heart' icon to add it to 'Favorites'. There are many sub-sections where you can find your favorite songs and podcasts. Moreover, you can organize your playlist from there. You can also add your favorite 'Artists' and 'Albums'. In addition, if you liked a song and forgot to add it to your favorites, you can find it in the 'Listening History'.
Step 5. Adjust the Profile Settings
By clicking the 'Profile' icon, you can edit and adjust account settings. You can also manage your subscription plan and excluded artists. Moreover, it provides the option to change the display mode to light or dark.
Part 3. What are the Differences between Deezer Web Player vs Deezer Desktop App
There is a little difference between Deezer Web Player and its application. From the web player, users do not have the option to download their favorite tracks or podcasts. All the other things, including the interface of the Deezer Music Web Player, are refined like the desktop app. The display features and organization are the same in the desktop and web player.
Part 4. How to Fix Deezer Web Player Not Working
There is always something that can go wrong while using an online tool, app, or software. Similarly, sometimes, users can face difficulties while using the Deezer website. However, you do not need to worry because we have brought all the possible issues you might be facing and their solutions below.
✍1. Connectivity Issues
If your Deezer Web Player is not running, your first cue can be connection issues. To resolve this, first go to the browser and open a tab. Then, in the search bar, type 'chrome://restart' and press 'Enter'. Your browser will restart automatically.
✍2. Pending Updates
Another reason for having trouble while using Deezer on your web browser is pending browser updates. This issue can be resolved easily. Proceed to the 'Three Dots' icon at the top right corner of your Chrome window. Then, from the drop-down menu, go to 'Settings'. Click 'About Chrome' from the left-side panel on the Chrome settings window. You will automatically find if there is an update available for your browser.
✍3. Clear Cache
One of the primary reasons any application or browser keeps stopping is because of its Cache. To clear the Cache on Chrome, open the 'Settings' from the 'Three Dots' drop-down menu. Then select 'Privacy and Security' from the left-side panel. You will find a section saying, 'Privacy and security', choose 'Clear Data' after accessing it. This way, you can solve the cache problem that was slowing down or stopping the Deezer Web Player.
✍4. Log out and Log in Again to the Deezer Website
After performing all the above solutions or relevant ones, simply go to your Deezer profile settings. From there, click 'Log out' and then log in again once you reach the login window. This should solve any problems you are facing with your Deezer Web Player.
Part 5. How to Download Music from Deezer for Free
There are many ways you can listen to high-quality music from Deezer web browser. However, if you want to listen to those songs offline, you need to do that within its app. And in this part, we will show you how to download audio files from Deezer music app for listening offline with ease.
AudFree Deezer Music Converter allows you to convert Deezer tracks, podcasts, etc. into MP3, AAC, M4A, M4B, FLAC, and WAV audio tracks so you can listen to them offline whenever you want. It allows you to convert anything from the Deezer app, no matter whether you are a premium user or a free user. Besides, it will save full ID3 tags of Deezer audio tracks while working at a rapid conversion speed.
Key Features of AudFree Deezer Music Downloader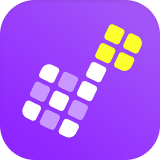 Download tracks from Deezer at a speed of 5X
Adjust the conversion settings, such as format, channel, sample rate, and bit rate
Preserve all metadata of Deezer music files after converting
Support to listen to music from Deezer offline without premium
Below is how you can download music from Deezer via AudFree Deezer Music Converter and listen to Deezer songs offline.
Step 1

Download AudFree Deezer Music Downloader

To download music with the AudFree Deezer Music Converter, first, you need to make sure that you had downloaded the Deezer app and the AudFree program on your computer. After that, log in to the Deezer app with the same account you have for Deezer Web Player.
Step 2

Copy the Track/Podcast Link from Deezer and Set Output Format

Go to your Deezer app and locate the song you want to download to your favorites. Next, tap on the 'Three Dots' in front of the select track. From the given options, select 'share' and copy the link of your track. Then back to the AudFree tool and put the link into the search bar. And then, click '+'. Or, directly drag any track from Deezer and drop it to the main screen of the AudFree program.
Later, tap the Menu icon and pick up 'Preferences'. Next, you can hit on 'Convert' to alter audio format, bit rate and more for Deezer songs. After that, click 'OK'.
Step 3

Convert and Download Songs from Deezer

Now, click the 'Convert' button at the bottom right on the tool's screen and it will start downloading. Once your Deezer music track is downloaded, go to the 'Converted' section and find the downloaded Deezer music files on your computer. At last, you can freely get music from Deezer and play them offline anywhere and anytime.
Part 6. Conclusion
In this article, you have learned everything about Deezer Web Player and how to access music tracks on it. Moreover, you discovered the difference between listening to songs on a web browser and an application. Afterward, the article discussed the techniques if you need help with using it. In a word, Deezer is an all-in-one platform for your music and podcast favorites. It has some amazing features that not every music streaming application offers. By the way, if you want to download music from Deezer, you can subscribe to its premium service. Or, you can use AudFree Deezer Music Converter introduced above to make it. By using this Deezer to MP3 converter, you can get any track from Deezer and save them offline forever on your device.