Q: It's my first time to use Spotify to play my favorites via web browser recommended by my friends. I have tried all kinds of ways I can image to play music with Spotify Web Player but I still couldn't make it possible to work. I only got an error message that prompts me to try another web browser or download Spotify desktop client instead. Why is Spotify Web Player not working? How to fix it well?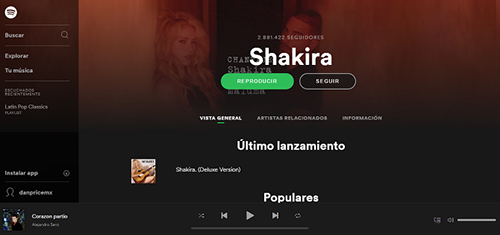 There is no doubt that Spotify is one of the most compatible music streaming platforms, in which free and premium subscribers can listen to music, playlists and albums on computers, mobile devices, media streaming boxes, game consoles, etc. via Spotify desktop app, mobile app or its web player directly.
However, it's unstable to enjoy music files on Spotify Web Player, since you will meet some unexpected obstacles for some uncertain factors. To make music lovers enjoy Spotify songs without problem, here, we will introduce the detailed information and effective solutions on Spotify Web Player not playing.
Part 1. What You Should Do to Enable Spotify Web Player
There are some users who don't like to download extra software for listening to music. So, Spotify also features a web player, with which Spotify users can play Spotify music and playlist from the comfort of the browser. You can also access to the whole Spotify music library and use many of the same features applied in Spotify app as well.
But there are still some limitations you need to pay attention when using Spotify Web Player. The most important point is that this web player is not available for all web browsers but for following browsers, including Chrome, Firefox, Edge and Opera. If Spotify Web Player won't work, please make sure the web browser you are using is in the supported list. Besides, to use this web player, you need to enable it manually, since it isn't done by default. Here, I will take Chrome as example to show you how to enable Spotify Web Player ease.
Step 1. Double click the short cut to launch Chrome browser from computer desktop and then you will navigate to Spotify Web Player page in Chrome.
Step 2. There is a prompt message 'Playback of protected content is not enabled' (or a similar message). Now you need to open a new browser address bar and copy chrome://settings/content to this bar.
Step 3. Scroll down to the Protected content option and touch it to open a new window, in which you need to enable Allow site to play protected content function.
Now, you can refresh the page and use Spotify Web Player to listen to music tracks in Chrome. If you are using other web browsers, you can refer to the following page to do this: How to Enable Spotify Web Player.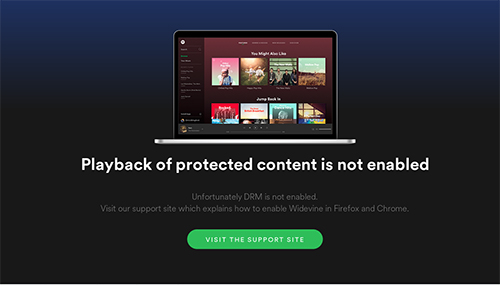 Part 2. How to Fix Spotify Web Player Not Working
If you have followed above steps but there is still issues on Spotify Web Player not working in Chrome or other three web browsers, it could be caused by other reasons, such as Internet connection, Firewall settings, Spotify cache files, etc. Because we don't know the real situation you encounter, we will introduce the detailed situations and give the corresponding solutions to solve them. If your web browser can't connect to Spotify Web Player, you can check the following methods carefully.
Tip 1. Internet Connection. To confirm whether Spotify Web Player is not connecting, you can try to enter to other websites. If you can't open other web pages, it seems connection could be the key reason. You need to restart your router to see if it can be fixed well a few minutes later. If still not working, you can contact the Internet service provider (ISP) and report your situation to let them solve your issue soon.
Tip 2. Firewall and Anti-virus Settings. If Spotify is the only website you can't load on your web browser, you should enter to the Firewall or Antivirus settings to check whether Spotify has been blocked specifically by it. Or you can directly disable them before using Spotify Web Player on your computer.
Tip 3. Brower Cache Files. Just like that Spotify caches files to improve playback speed, computers also cache web pages or other useful date for enhancing the loading speed next time. But sometimes, it could get wrong data or bad data, which leads pages can't be opened again anymore. In this case, you're suggested to clear cache files or flush the DNS on your computer.
Tip 4. Web Browser. Firstly, please make sure Spotify supports the web browser you are using or you can try other supported browsers to play Spotify songs. Plus, please update your web browser to the latest version from official website, since old-fashion browser could also be a possible reason to make Spotify Web Player not loading.
More Tips: One-stop Way to Fix Spotify Web Player Not Playing Songs
Do you still have issues on Spotify Web Player not loading? If yes, we will highly recommend alternative way to play songs and playlists on any devices with ease, which is downloading Spotify songs to MP3 files for offline listening. After then, you don't need to worry about any unexpected hassles you will met and you also don't need to use Spotify app to enjoy music every time.
As for downloading offline Spotify playlists as MP3, all you need to do is to download AudFree Spotify Music Converter for Mac / Spotify Music Converter for Windows, which can not only download Spotify songs, playlists or albums but also convert them to MP3, FLAC, AAC, M4A, M4B and WAV with zero quality loss. It also works for free users on Spotify or keeps Spotify Premium free forever. But you need to pay for $19.95 so that you can get the full version to unlock one-minute conversion limitation.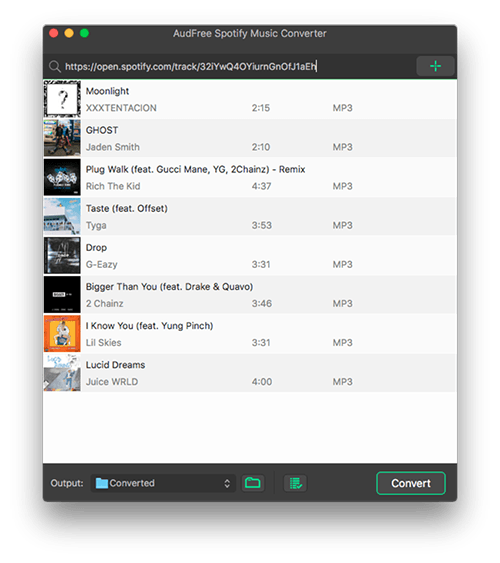 Step 1. Open AudFree Music Converter for Spotify on your computer and Spotify app will be launched automatically. Now, you can drag and drop favorite Spotify files to conversion windows of AudFree to import them.
Step 2. Enter to the top menu and choose 'Preference' -> 'Convert' option to customize audio quality, such as setting output format as MP3 and changing bite rate, sample rate, etc.
Step 3. Press the 'Convert' button at the main interface and this smart software will download and convert Spotify files to your local computer for offline playback.
Now, you can freely listen to Spotify files on all devices and media players and don't need to care whether Spotify Web Player won't work anymore. But if you would like to use Spotify Web Player better and still have issues, please leave your problems in the comment and we will offer possible solution to solve it.