Deezer is a music streaming application carrying more than 90 million soundtracks on its server. You can also find a wide range of entertaining audio content like podcasts to excite the listeners in no time. This app streams different genres of songs in your favorite language hassle-free. But there are still some people who think Deezer is not a nice option to access favorite songs after using it for some time and want to find a Deezer alternative.
In this case, today, we will explore the best alternatives to Deezer for your reference. Hope you can find a comfortable streaming music service to listen to songs. Besides, we will also introduce a reliable tool to help you download music from the Deezer to the local computer effortlessly.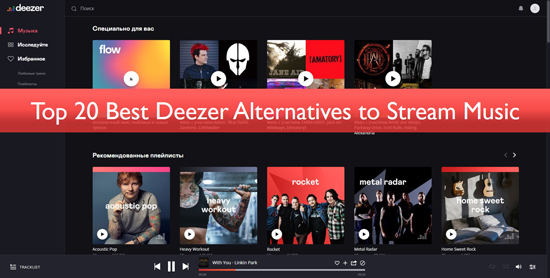 Part 1. Top 20 Best Deezer Alternatives in 2022
In this section, you will find the 20 best Deezer alternatives that can stream the music tracks like the Deezer with mild changes in its quality and playing speed. An in-depth resource about the Deezer alternatives is available in the below discussion and it is high time to surf them cautiously.
1. Spotify
One of the best Deezer free alternatives could be Spotify. It is a hassle-free music library carrying millions of songs for streaming. It offers excellent integration features and best works with most platforms without any compatibility issues.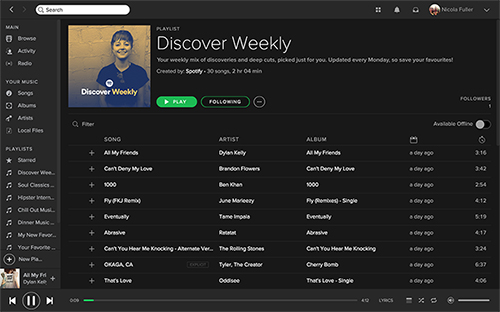 Review:
"If you get the premium subscription then it's an excellent service with a lot of music you can't find elsewhere."
See More:
2. Amazon Music
Another mesmerizing product from Amazon is where the high-quality soundtracks stream into any device effortlessly. Connect to the respective premium subscription to enhance the quality of the playing music.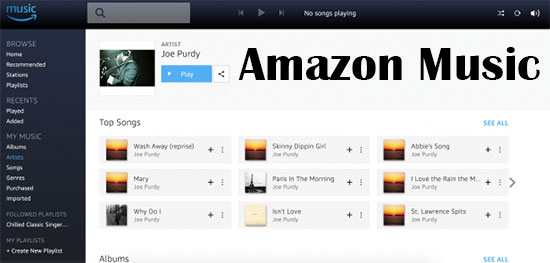 Review:
"I signed up for the trial offer and was expecting to cancel afterwards. To my surprise, it has become an important part of our daily lives. I love the selection of music."
3. Apple Music
It is one of the best streaming apps from Apple with utmost quality factors. The ease of choosing the songs from the library is appreciable. If you are an Apple fan, Apple Music could be the best alternative to Deezer for listening to music on your Apple devices.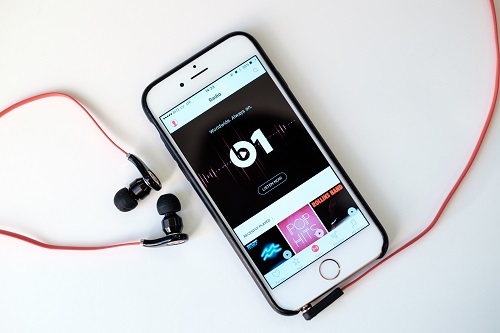 Review:
"I love using this app and being an iPhone user, there are no compatible issues in using this sophisticated streaming program. I just have lots of fun with this app."
See More:
4. YouTube Music
This is a stunning product from YouTube offering audio service to the customers round the clock. It has a huge collection of songs in its library. If you also like to watch videos on YouTube, YouTube Music is a nice Deezer alternative.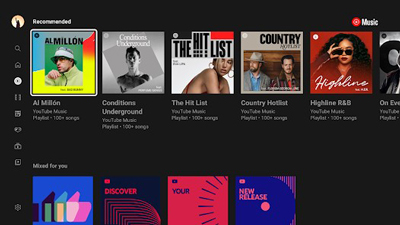 Review:
"I am a great fan of YouTube Music. The clarity of the songs drives me crazy when listening to my favorite lists."
5. Tidal
It is a flexible streaming app that offers a good collection of playlists for users. Easy to use and provide high-quality songs in no time. It's one of the similar sites like Deezer as it offers both free and premium plans for music lovers to access music library.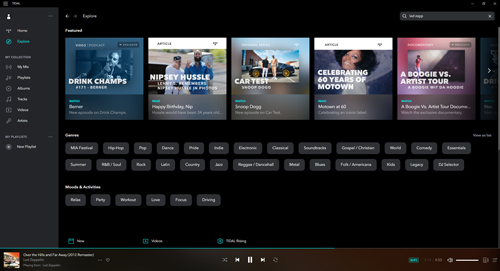 Review:
"A good streaming app in 2022. Looking for a few changes in future to add comfort to the song search."
See More:
6. AMIP
AIMP has a lightweight interface with easy access to favorable soundtracks. It's compatible with most of the audio formats. Hence, it also could be a music player to play the music tracks you collected.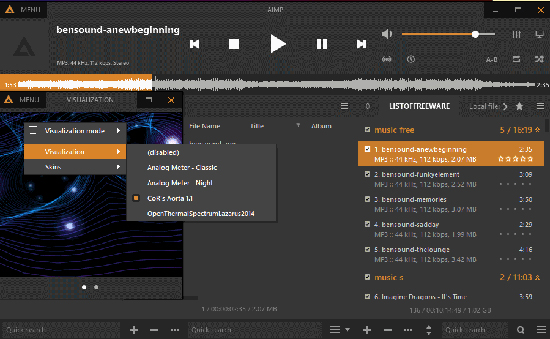 Review:
"I am a big fan of AIMP with its stunning outlook and perfect controls on its skin."
7. SoundCloud
SoundCloud is also a free Deezer alternative. The recommendation lists based on the genre of songs you are interested in are appreciable. Using the Filter option, you can quickly grab the right track. It makes up for Deezer's shortcomings.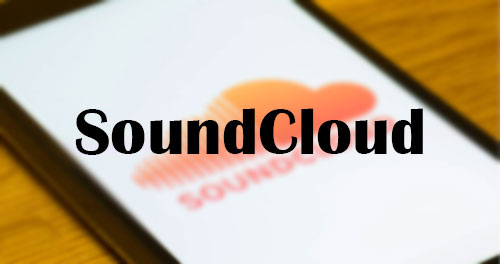 Review:
"Excellent audio streaming app for music lovers."
8. Pandora
Personalized interface and watches every like and dislike of your songs and gives you better options to reach the desired soundtrack from its millions of song collections.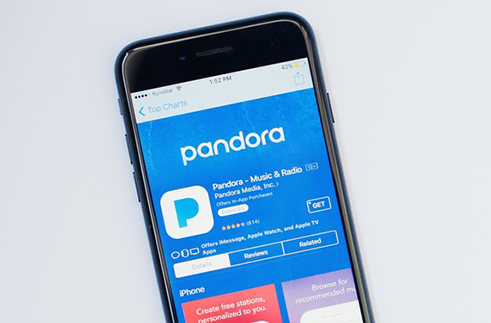 Review:
"I love the interface with ease personalization feature."
9. Resso
This app plays the songs along with the lyrics and engages the users to the core. Every soundtrack carries an equalizer and displays online info about the songs just for enlightenment. If you want to listen to songs with lyrics, the best Deezer alternative could be Resso.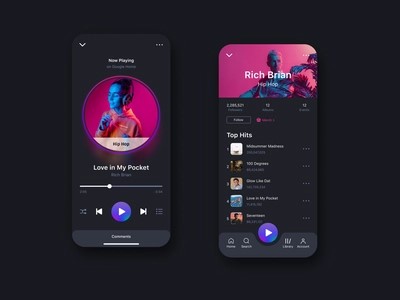 Review:
"Help me to sing along with the soundtracks."
10. Media Leap
It is a versatile application and allows you to edit the album art according to your desires easily. Efficient performance and stream the songs with utmost quality attributes.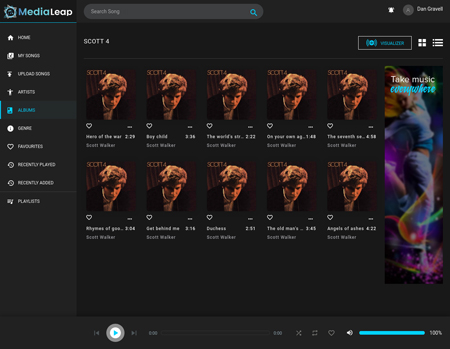 Review:
"Plays my favorite songs without any interruptions."
11. 8 Tracks
8 Tracks is compatible with all the file formats and plays on different without any hassle. It offers you great discovery and you can personalize the interface based on your desires.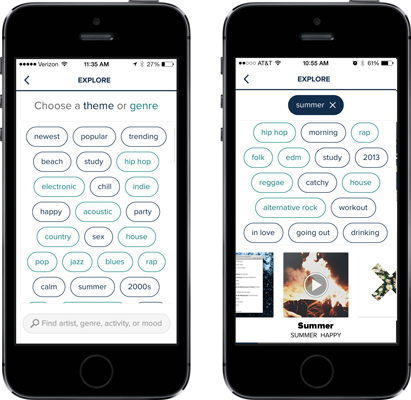 Review:
"Easy to select the soundtracks from its huge library."
12. Bandcamp
It offers you unlimited music streaming and allows the users to surf for the songs and reach out for them in no time. The multiple filters option enables the users to grab their desired music tracks quickly.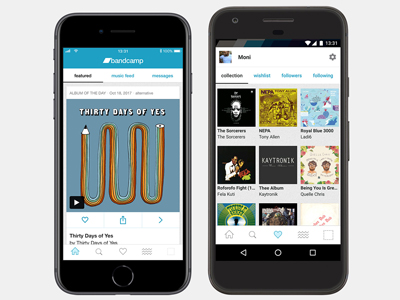 Review:
"The impressive filter option makes me reach out for my favorite playlist."
13. MusicBee
Another stunning music streaming app that allows the users to personalize the interface and offers different ways to organize the media file to enhance access.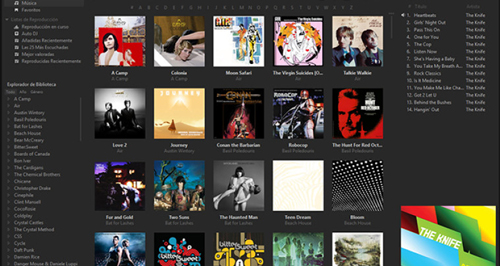 Review:
"Guides me to structure the music files for better access."
14. MixCloud
In-built with tags and recommendation features to reach for the right songs from different genres in a quick period. It streams the songs with excellent audio quality.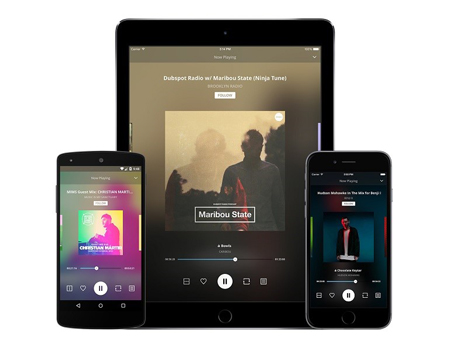 Review:
"Easy-to-use music streaming app."
15. Slacker Radio
It has a bigger library carrying millions of songs that allows the users to upvote and downvote them. Slacker Radio creates stations based on artist details and recommends them to the users.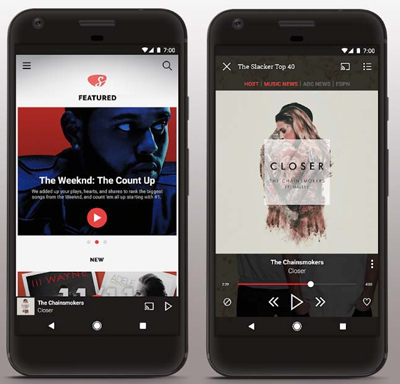 Review:
"I love its audio quality."
16. Hearthis.at
A reliable streaming app where you can easily navigate on its interface due to its comfortable design template.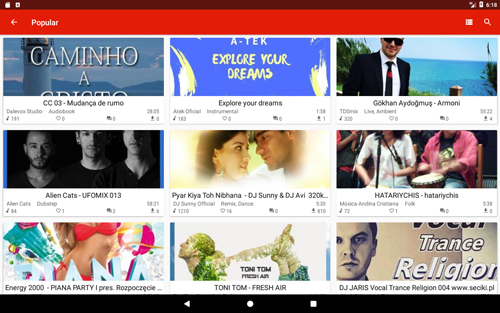 Review:
"Great app for music lovers."
17. Anghami
The controls are high visibility and help you to access the soundtracks efficiently. Easy to use and connect with your favorite songs in no time.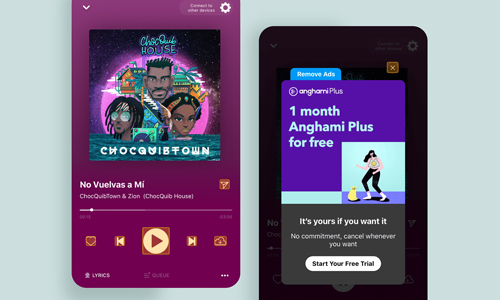 Review:
"Quick access to the playlists and I can create my playlists easily."
18. Radio Sure
Good quality soundtracks help the users to stream the songs uninterruptedly. Plays the songs in a structured format with high resolution.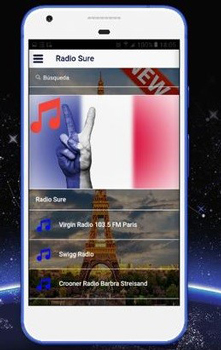 Review:
"I like this music app interface due to its cool design."
19. Qobuz
This music app contains more than 40 million songs that stream to high standards without any data loss. It has a good collection of songs organized in more than 75,000 albums and plays at 24 Bit Hi-Res.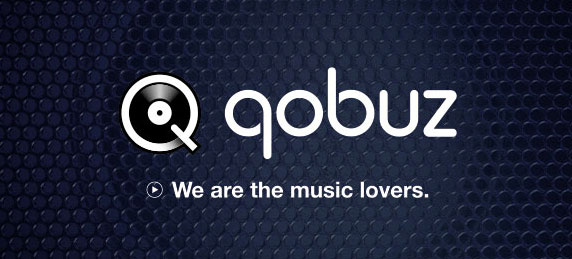 Review:
"Nice app for music lovers with Hi-Res quality music."
20. StreamSquid
It is an excellent music streaming service that allows the users to discover their favorite soundtracks and permit them to share with their friends easily.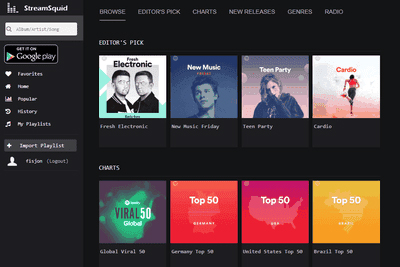 Review:
"Excellent song collections, I love it."
Part 2. How to Keep Deezer Music Forever Before Canceling It
If you have found the best websites like Deezer to explore music trips, the recommended thing you need to do is to download Deezer music locally before switching to another platform. By doing this, you won't lose your Deezer music collection.
AudFree Deezer Music Converter is exclusively designed to handle the Deezer platform. With built-in impressive features, it enables Deezer users to download Deezer songs in the desired audio format without data loss and manage the Deezer music library with ease. With it, you can create a copy of your favorite playlists in the system drive for future use even if you canceled your Deezer subscription.
Main Features of AudFree Deezer Music Converter
It's easy to connect to this app and make the best use of the Deezer interface irrespective of its constraints. Here is the stepwise instruction to use AudFree Deezer Music Converter to download and keep Deezer audio soundtracks effortlessly.
Step 1

Download AudFree Deezable

On the business webpage of the AudFree Deezer Music Converter app, download the correct version of the tool observing the type of OS you are working on. Install the app and launch it. Register the application and activate it using its licensed email and registration code.
Step 2

Prepare for conversion settings before downloading Deezer music

Next, press the Preference icon and assign desired values of Deezer songs for bit rate, sample rate, conversion speed, and output file format. Tap the OK button to save the changes in the conversion settings. Then, you can drag and drop the Deezer music from its interface to the AudFree Deezer Music Converter tool to download and play Deezer offline.
Step 3

Download Deezer songs for keeping forever

Finally, click the Convert button to trigger the conversion and download process of the chosen Deezer soundtracks. Soon after the download process completes, check out the Deezer songs in the system drive so that you can keep them forever or stream them on desired external speakers.
Part 3. In Conclusion
Thus, this article enlightened you on the best Deezer alternatives and the best way to keep Deezer music files through the AudFree Deezer Music Converter. Before you switch to one of the alternatives to Deezer, it's highly recommended to download Deezer playlists to your local computer for collection. After that, you can listen to music from not only Deezer but also Deezer alternative offline together. If you like, you also can transfer music from Deezer to MP3 player for playing offline.