As is known to all, Deezer, the hot online music streaming platform, has been a haven for music lovers. When you become a Deezer Premium and Deezer HiFi subscriber, you can access music from Deezer library as much as you want and enjoy the local download feature. For those who want to download high quality FLAC music, a subscription to Deezer HiFi is a must.
However, the monthly subscription fee of Deezer is so high that it's a burden for most people. Is there any other possible way to download Deezer FLAC music? Fortunately, this article will not only introduce the official method, but also show the effective way to download FLAC from Deezer for PC/Mac, free, online, read on to find the perfect solution for you.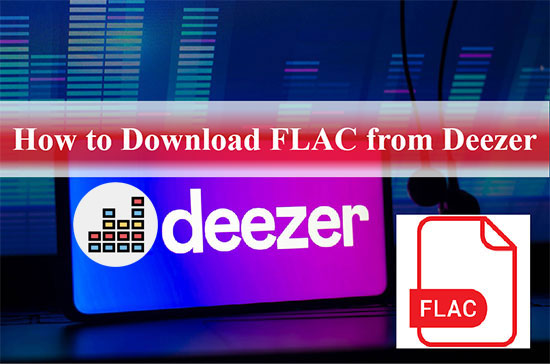 Part 1. How to Download FLAC from Deezer on Windows/Mac
Nowadays, the public is enthusiastic about Deezer Music, but they are also stopped in their tracks by the cost of Deezer subscription. In this case, AudFree Deezable was created to solve the user's dilemma and satisfy their need to download FLAC from Deezer. In reality, it's a comprehensive Deezer Music downloader and converter for Deezer members with different plans. Whether you are using Deezer Free, Deezer Premium or even Deezer HiFi account, you can easily implement Deezer music downloads.
Moreover, as a professional Deezer Music converter, it has the ability to download and convert Deezer Music to FLAC, MP3, WAV and other common audio tracks at 5X faster speed. Thanks to this powerful Deezer Music Downloader, you are able to listen to your favorite Deezer music, playlists and albums offline on as many devices as you like without any restrictions. It's worth mentioning that no matter how many Deezer FLAC songs you want to download, AudFree Deezable has no problems.
Main Features of AudFree Deezer Music Converter
How to Download Deezer FLAC Music on Windows/Mac
Step 1

Download and Activate AudFree Deezable

Download and install AudFree Deezable on your Windows or Mac computer. Run AudFree Deezer Music Downloader, click on the menu bar in the upper right corner, select the "Register" option and fill in your email address and registration code to activate to the full version.
Step 2

Customize Deezer Music Output Format to FLAC

Click on the menu icon again to select the "Preferences" option. Click on the "Convert" option in the Preferences window to start adjusting the Deezer Music output format to FLAC. Then reset other audio parameters such as sample rate, bit rate, audio channels, etc. according to your needs. Besides, you can click on the "Archive output tracks" option bar to sort Deezer songs by album and artist.
Step 3

Add Deezer Music to AudFree Deezable

In the Deezer Music app that pops up, select the music you want to download and convert to FLAC. Copy and paste the Deezer Music link into the search bar at the top of AudFree Deezable, then click the '+' icon to start loading Deezer songs to AudFree Deezable for conversion.
Step 4

Download Deezer FLAC Music

Finally, click the "Convert" button at the bottom right to start the conversion and download process. Once the conversion process is complete, click on the "Converted" icon at the bottom of AudFree Deezable to view all the Deezer FLAC downloads. Meanwhile, the Deezer FLAC Music files will be automatically saved in the destination folder on your computer.
Video Demo

How to Download Deezer to FLAC
Part 2. How to Record and Download FLAC Music from Deezer
AudFree Audio Capture is known as an all-in-one audio recorder. By using innovative and advanced audio recording technology, it can capture any sound being played on Windows and Mac computers, including Deezer Music, background audio, sounds from games, etc. and save the recorded tracks in popular formats like FLAC, MP3. In this way, it seems that this is indeed a convenient tool to download music from Deezer.
Normally, music tracks downloaded from Deezer Music app can only be played on authorized devices, but don't worry, AudFree Deezer Music Capture enables you to capture Deezer Music as local audio files so that you can listen to Deezer FLAC offline on all your devices and players. In addition, you can split and trim the recorded Deezer audio files into small segments in the ideal way.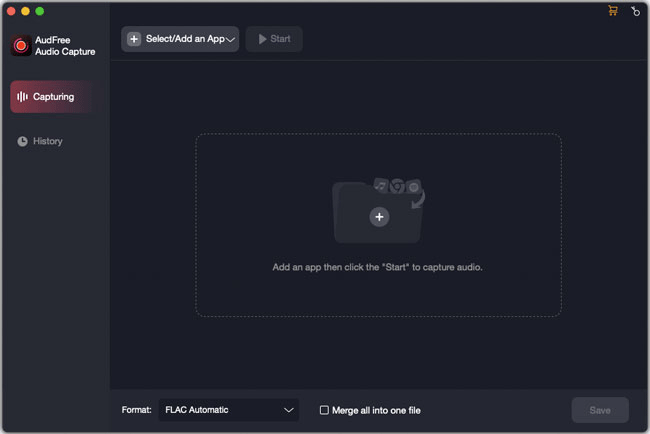 How to Download FLAC Music from Deezer
Step 1. Launch AudFree Audio Capture, in a popup window you will see a list of downloaded programs on your computer, select Deezer icon to record the audio track of that program. If Deezer is not in the list, click the "+" button to add the application directly.
Step 2. Click the "Format" button in the lower right corner of AudFree Deezer Music Capture to define the audio format, and simply select FLAC as the output format according to your specific needs. Also, in the new window, you can personalize other output parameters, such as codec, bit rate, sample rate, etc.
Step 3. Now you can start playing the Deezer Music you want to capture, AudFree Audio Capture will automatically start the recording process and the recording can be stopped by closing the track being played. Once all the settings are done, touch the "Save" button to store the Deezer FLAC Music to your computer locally.
Part 3. How to Get Deezer FLAC Download for Free
If you want to enjoy Deezer FLAC downloads for free, you can't miss Deezloader Remix, an alternative version of the famous application DeezLoader, dedicated to the download of soundtracks, music, songs and albums directly from the famous site Deezer on macOS, Windows. What's more surprising is that the application is 100% free to use and does not require any hidden fees or subscriptions.
In addition, Deezloader Remix adds some advanced features to the previous one. And the simple user interface makes it easy for users to get FLAC files from Deezer Web Player directly. Tired of downloading each Deezer song one by one? Deezloader Remix allows users to download an artist's entire library in one click, just search for the artist's name and click on the Download Library tab.

How to Download FLAC Music from Deezer for Free
Step 1. Open Google Chrome or Firefox on your computer, navigate to the Deezer.com website and sign in to your account.
Step 2. Click the F12 key on the home page to open Developer Mode. Click on the Applications tab or the Storage tab. After that from the left side, scroll down until you see cookies there. Click on the Arrow button > Deezer.com domain and search for "arl" in the filter section, then copy all the codes in the value section.
Step 3. Now, open Deezloader Remix on your device and paste that token there. Then click on the Sign in button to log in to your account.
Step 4. Type the Deezer song name directly or paste the URL of the song and click the search button. When you see the song you want, click the download button to easily download your favorite FLAC music from Deezer.
Part 4. How to Download FLAC from Deezer Online
Apowersoft Free Online Audio Recorder is known by people as the best online audio recording software. It can record sounds in your computer, either system sounds or sounds from outside. Therefore, you can use it to record Deezer Music online with one click anytime. As its name suggests, it is available to you only when you have a stable Internet connection. With its convenience and simplicity, Apowersoft Online Deezer Audio Recorder is now the first choice for recording and converting Deezer Music.
Moreover, the recorded Deezer Music is in FLAC, MP3, WMA and other common output formats, so you can enjoy Deezer Music offline without any trouble. Another amazing feature of it is the ability to edit Deezer Music ID3 tags and rename Deezer Music files. What's more, this software is surprisingly completely free.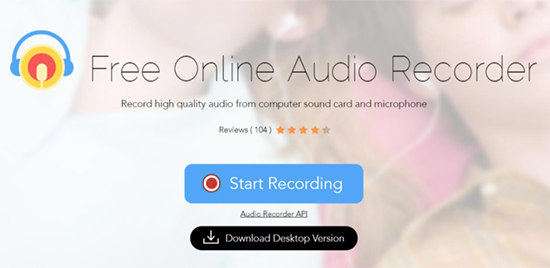 How to Download FLAC from Deezer Online
Step 1. Download and launch Apowersoft Online Deezer Recorder. If you use the software for the first time, it will automatically install a launcher to your computer.
Step 2. Click the launcher button and select System Sound from the Sound button to start recording Deezer Music. Go directly to the Deezer Music software, play your favorite Deezer song and click the Start button to start recording.
Step 3. Click the Stop icon to end the recording of Deezer Music. After that, you can see the recorded Deezer FLAC music files in your computer's local files.
Part 5. How to Let Deezer Download FLAC Officially
Please note that the Deezer FLAC downloads feature is only available for Deezer HiFi users, you're supposed to upgrade your account to Deezer HiFi in advance, then you can follow the steps below to download FLAC music from Deezer on your mobile or PC.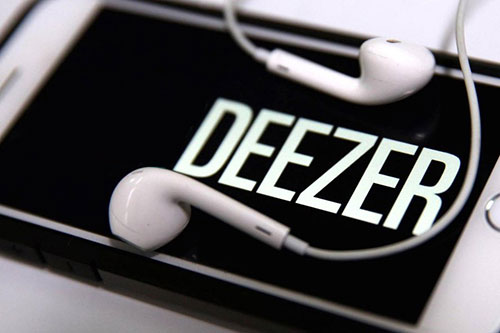 How to Download FLAC from Deezer on Mobile or PC
Step 1. Launch the Deezer app on your mobile or PC and log in to your Deezer HiFi account.
Step 2. Open your favorites and select your favorite Deezer tracks, playlists or albums. Remember that if you need to download a separate Deezer song, add it to a playlist first.
Step 3. Slide the "Download" button to start downloading Deezer FLAC songs for offline playback.
Part 6. FAQs About Download FLAC from Deezer
Q: Why should we download Deezer FLAC songs?
A: FLAC, which stands for Free Lossless Audio Codec, is a compressed audio format similar to MP3 but without the loss of audio quality. Deezer FLAC means listening to music in high fidelity sound, essentially, once you download FLAC from Deezer, it is possible to get CD quality audio for the best listening experience.
Q: Are all the songs on Deezer in FLAC?
A: Apparently not, high fidelity Deezer FLAC Music is only for Deezer HiFi users, Deezer Premium or even free users are not privileged to enjoy FLAC music.
Q: Can you download FLAC from Deezer?
A: If you are a Deezer HiFi user, you can download Deezer FLAC music directly from your phone or PC. Alternatively, you can also download FLAC music from Deezer for PC/Mac, free, online by means of the above methods. By the way, AudFree Deezable can satisfy most people's needs for Deezer FLAC music downloads without subscription.
Part 7. In Conclusion
Now that you know several effective solutions for downloading FLAC from Deezer for Windows/Mac, free, online. You can choose the perfect solution that suits you best and enjoy Deezer FLAC music to your heart's content. In addition, if you find other useful alternatives, please feel free to leave a comment below.