Deezer is unarguably the best place for users to pursue quality music, and it has greatly enriched the entertainment life of music lovers through its rich music library and well-designed playlists. Generally speaking, people prefer to download Deezer playlist for on-the-go enjoyment, but it's disappointing that the downloaded Deezer playlist officially is limited to playing on specific device.
To break this annoying restriction, you'd better download Deezer playlist to MP3 for offline playback on any device and player with freedom. Fortunately, this article is dedicated to presenting 5 best methods to download Deezer playlist to MP3 for your reference.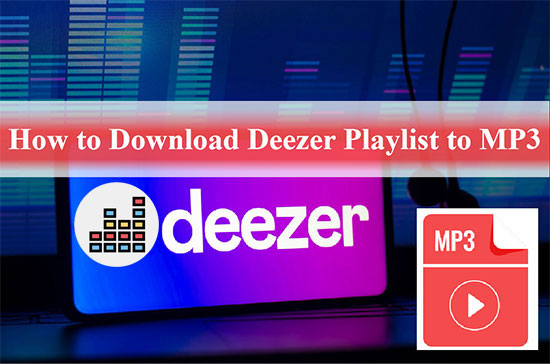 Part 1. How to Download Deezer Playlist to MP3 for Windows/Mac
In fact, there are many Deezer playlist downloaders on the Internet that claim to download Deezer playlist to MP3 very well, but most of them do not live up to their name. In order to find the perfect solution to make Deezer playlist download MP3 possible, we have tested many tools in all directions and finally AudFree Deezer Playlist Downloader came out on top.
To tell you the truth, it can be called the best Deezer playlist to MP3 converter. On the one hand, it can download and convert Deezer playlist to MP3 without any problem, whether you use a Deezer Free, Deezer Premium or Deezer HiFi account. On the other hand, no matter how many Deezer playlists you want to download, AudFree Deezable can easily meet your requirements on Windows and Mac computers at 5X faster speed.
AudFree Deezer Music Converter
How to Download Deezer Playlist to MP3 via AudFree Deezable
Step 1

Download and Install AudFree Deezable

Download and install AudFree Deezable on your Windows or Mac computer. Click on the top right menu bar > "Register" option and fill in your email address and registration code to upgrade to the full version.
Step 2

Set Deezer Playlist Output Format to MP3

Click Menu > Preferences > Convert option to start adjusting Deezer playlist output format to MP3. After that, you can manually set other audio parameters such as sample rate, bit rate, audio channels, etc. if needed. Click the "Archive output tracks" button to sort the Deezer playlist by album, artist, etc.
Step 3

Add Deezer Playlist to AudFree Deezable

Select the Deezer playlist you like and click the 'three dots' icon on the art cover of the playlist. Then select the 'Share' > 'Copy' button and place the copied link in the search bar at the top of AudFree Deezable, remember to click the '+' icon afterwards.
Step 4

Download Deezer Playlist to MP3

Click the "Convert" button and AudFree Deezer Playlist Downloader will start downloading Deezer to MP3. Once the conversion is done, click the "Converted" icon at the bottom bar to view all Deezer MP3 playlist.
Video Demo

How to Convert Deezer to MP3
Part 2. How to Rip and Download Deezer Playlist to MP3
Have you ever heard of audio capture? It can be used to capture any sound. In this case, ripping Deezer playlist to MP3 with an all-in-one audio recorder is an effective way. Then look no further than AudFree Audio Capture, which can record any playing sound on Mac and Windows computers, including music, background audio, game sounds, etc.
Consequently, by using innovative and advanced audio recording technology, it is fully capable of ripping and downloading Deezer playlist to MP3 with ease. Then you're able to play Deezer playlists on any portable device without being restricted to authorized device. What's more, it allows you to perform real-time preview of Deezer playlist to ensure that the recorded audio will satisfy your needs.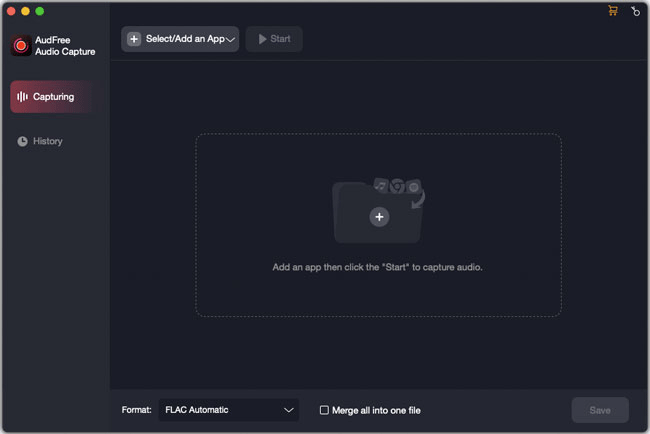 How to Rip and Download Deezer Playlist to MP3 via AudFree Audio Capture
Step 1. Run AudFree Audio Capture, a pop-up window will show a list of downloaded programs on your computer, just select Deezer to record.
Step 2. Click the "Format" button in the bottom right corner of the interface, then define the Deezer playlist output format as MP3. Besides, you are allowed to personalize other parameters such as bit rate, sample rate, etc.
Step 3. Start playing the Deezer playlist you want to capture. AudFree Audio Capture will automatically start the recording process.
Step 4. Close the playing Deezer playlist to stop the recording process. Touch the "Save" button and the Deezer playlist will be downloaded to the destination folder on your computer.
Part 3. How to Download Deezer Playlist to MP3 on Andorid/iOS
If you want to listen to Deezer playlist on Android or iOS with no restrictions, Telegram Bot is what you are looking for. As a matter of fact, Telegram Bot is a program dedicated to download and convert Deezer playlist to MP3 in your local folder of your Android phone or iPhone.
As long as you have Telegram, you can download any high quality playlist from Deezer for offline enjoyment in a few simple steps. As far as I know, this Deezer Bot is professional and powerful enough, as you may have encountered other music hunter bots down for maintenance, but it has never had such a problem. It's worth mentioning that if you want to download music from Spotify, Telegram Bot can also work for you.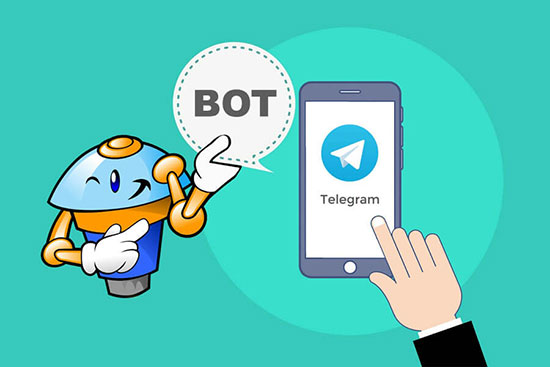 How to Download Deezer Playlist to MP3 Using Telegram Bot
Step 1. Launch Telegram, and search to find @DeezerMusicBot.
Step 2. Type "/Start" in the bot conversation. Then search for the target Deezer playlist by entering a keyword or Deezer playlist URL.
Step 3. When it shows the Deezer playlist you want, select the target and click "Download". This Deezer playlist to MP3 converter will download the Deezer playlist to the target folder of your phone.
Part 4. How to Download Deezer Playlist to MP3 Online
In general, people tend to download Deezer playlists to MP3 online without installing other software. Then try Apowersoft Free Online Audio Recorder, which specializes in recording sounds in your computer, including system sounds and sounds from outside. As a result, it's capable of downloading and converting Deezer playlists to MP3 via this best online audio recording software.
It is important to note that you need to maintain a stable Internet connection to ensure that Apowersoft is functioning properly. Moreover, besides MP3 format, it can even download music from Deezer to FLAC, WMA and other common output formats. And Apowersoft Deezer Playlist Recorder allows you to edit the ID3 tags of Deezer playlist and rename Deezer files for better management.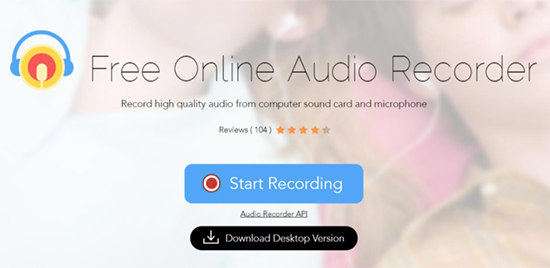 How to Download Deezer Playlist to MP3 with Apowersoft
Step 1. Go to the web page of this recorder and click on the "Start Recording" button. If you are using this recorder for the first time, it will automatically download and install a starter to your computer.
Step 2. Click the Sound button at the bottom left of the interface and select "System Sound", which is used for recording the sound of streaming music. Remember that "Microphone" is used to rip narration, audio instructions and other voices, while "System Sound and Microphone" supports capturing voice conferences, audio chats and others.
Step 3. Play the Deezer playlist you need to record and click the "Start" button to start recording process. Click the "Stop" icon at the end of recording, after which it will successfully download the Deezer MP3 playlist to the target folder of the PC.
Part 5. How to Download Deezer Playlist to MP3 Free
In reality, many people are thirsty for a free solution to download Deezer playlist to MP3, and in order to meet the desire of the public, Deezloader Remix has been created. Its outstanding feature is the ability to download hot playlists from the famous website Deezer.com. It must be emphasised that Deezloader Remix is not only available for iPhone and Android, but also for Windows, Mac and Linux operating systems.
Someone may have heard of DeezLoader previously, Deezloader Remix is actually the alternative version of DeezLoader with some advanced features. With the aid of it, you can simply get MP3 files directly from the Deezer web server. Furthermore, this is an open source project that is 100% free to use, you don't need to worry about any hidden fees or subscriptions.

How to Download Deezer Playlist to MP3 via Deezloader Remix
Step 1. Open your computer's Google Chrome or Firefox browser and navigate to the Deezer. com website. Sign in to your existing account or create a new one with Facebook or Gmail.
Step 2. On the home page, click the F12 key to open development mode. Click on the Applications or Storage tab. Scroll down in the left panel until you see Cookies, then click the Arrow button. After that click on the Deezer.com domain, search for "arl" in the filter section and copy all the codes in the value section.
Step 3. Open Deezloader Remix and paste that token there. Then log in to your account by pressing the login option.
Step 4. Enter the Deezer playlist name or paste the URL of the playlist and click on the Search button. Once you have identified the Deezer playlist, click on the Download button and obtain your favorite Deezer MP3 playlist.
Part 6. FAQs about Downloading Deezer Playlist to MP3
Q: Why should we download Deezer playlist to MP3?
A: If you download Deezer playlists through the official program, you will regrettably find out that they are restricted to use within the Deezer app. At this point, There is no better option than to download Deezer playlist to MP3, thus it's convenient to play them offline on numerous devices, such as MP3 players, smart speakers, smart watches, etc.
Q: How is the music quality of Deezer MP3 ?
A: In terms of sound quality, it's good to know that the audio quality of Deezer Free is up to 128kbps via MP3 files, while Deezer Premium is 320kbps.
Q: Is it legal to download Deezer playlist to MP3?
A: As long as you are downloading Deezer playlist to MP3 for personal use, it must be legal. However, sharing these music files with others for commercial purpose is prohibited.
Q: Can you download Deezer playlist to MP3 for free?
A: Here are five effective ways to download Deezer playlist to MP3, including free and online options. By the way, on balance, the most suitable way is to make good use of AudFree Deezer playlist downloader.
Part 7. In Conclusion
This article introduces the 5 best methods to download Deezer playlist to MP3 for Windows/Mac, Andorid/iOS, free and online. Just choose the one that suits you best and enjoy a moment of joy with Deezer. Also, if you have any other alternatives, please don't hesitate to sound off in the comments.