Are you a workout enthusiast who likes to listen to music while exercising? If so, you're probably familiar with the popular fitness app Strava and the music streaming service Spotify. The good news comes that you can now connect the two and enjoy your favorite tunes while tracking your fitness goals. In this article, we'll show you how to connect Spotify to Strava and recommend the top running watches that work seamlessly with both platforms.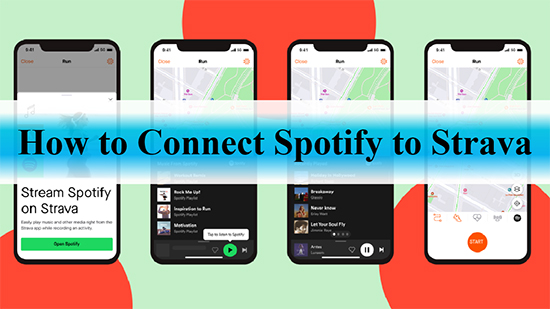 Part 1. How to Make Strava Spotify Work
Strava is a social fitness app that allows users to track their workouts, connect with other athletes, and share their progress. Currently, there is a direct Spotify Strava integration for listening to music while engaging in physical activity. You can refer to these steps to use Strava and Spotify.
How to Connect Spotify to Strava
To stream Spotify music in Strava app, you need to have both apps installed on your device. Once you've downloaded them, follow these simple steps.
Step 1. Launch the Strava app on your Android or iPhone device.
Step 2. Click on the "Record" button at the bottom of the screen and then click on the "Musical note" icon.
Step 3. Scroll down and select "Open Spotify".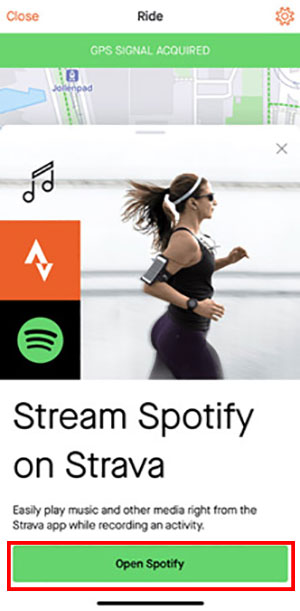 Step 4. Follow the on-screen instructions to log in to your Spotify account and authorize Strava to access your account.
Step 5. Once you've connected your Spotify account to Strava, you'll be able to tap the Spotify icon directly in the Strava app to control music playback when working out.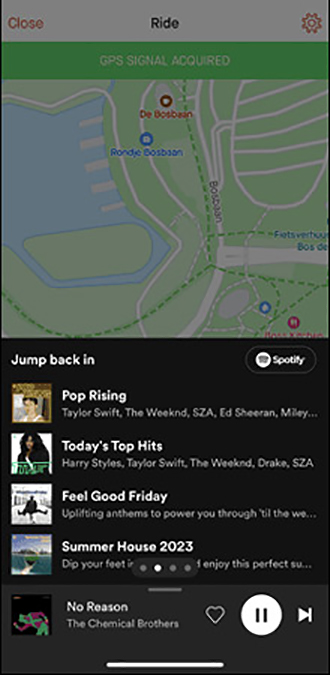 How to Disconnect Strava from Spotify
If you ever want to disconnect your Spotify account from Strava to prevent Strava from accessing your Spotify data and vice versa, you can do so in just a few steps.
Step 1. Visit the Spotify Manage Apps page on your computer or mobile browser.
Step 2. Click the "Remove Access" button next to Strava to completely remove Strava access from your Spotify account.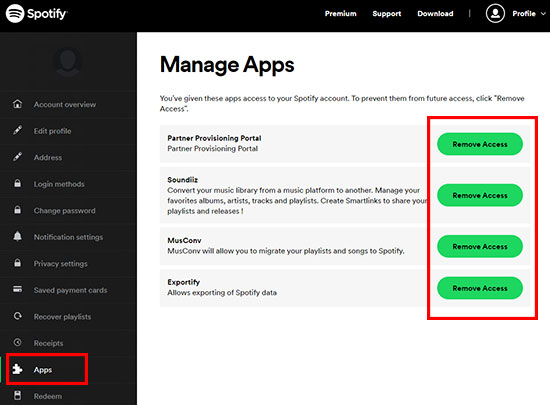 Step 3. If you want to use Strava and Spotify again, you can use the steps above to connect them.
Part 2. How to Play Spotify Music on Strava Offline for Free
While the above method works for Spotify free and premium users, free users can only listen to online songs on Strava. If you want to listen to your favorite songs offline while using Strava, you can use a third-party tool like AudFree Spotify Music Converter. This software is specially designed to download and convert Spotify songs to MP3, AAC, FLAC, etc. locally for offline playback on any device.
In this event, you can transfer downloaded Spotify songs to your Strava app for offline listening during your workouts. Besides, using the advanced decoding and encoding technology, this powerful tool preserves the original quality of Spotify tracks. This means you can enjoy high quality Spotify sounds on your favorite devices and players.
How to Transfer Spotify music to Strava
Step 1

Add Spotify songs to AudFree SpoDable

Launch AudFree Spotify Music Converter and find the songs, albums and playlists you wish to play on Strava. Copy their URLs and paste the links into the search bar at the top of the tool, then click the + button.
Step 2

Customize Spotify songs output format

Under the drop-down menu in the upper right corner, select the Preferences > Convert tab. Then personalize the various properties of Spotify audio in the pop-up settings window. For example, you can choose the output format from six formats, such as MP3, FLAC, WAV, etc.
Step 3

Download and Convert Spotify songs for Strava

After setting the preferences, click the Convert button to start the conversion process at 5 times faster according to your needs. Once done, you can click the Converted button to find the downloaded Spotify music with their metadata and ID3 tags preserved. Then you can start listening to Spotify music offline without Premium on Strava or other desired devices.
Step 4

Transfer Spotify music to Strava

Now, it's time to upload Spotify songs to your smartwatch using the Strava app. Here, we will take the Samsung Galaxy watch as an example and you can follow the tutorial below.
1. Transfer the converted Spotify songs to your Android or iPhone from your computer.
2. Open the Galaxy Wearable app on your mobile device.
3. Select "Watch Settings" > "Manage Content" > "Add Tracks" on the home tab.
4. Select all the Spotify tracks you want to transfer. Once added, they can be used offline along with the Strava app.
Part 3. Best Running Watch with Strava and Spotify
If you're a runner who loves to listen to Spotify music and track your progress, then you need a watch that can keep up with you. Fortunately, there are several great options on the market that offer both Strava and Spotify integration. Now, we'll take a look at the top 4 best running watches that can help you stay motivated and on track during your workouts.
#1. Garmin Fenix 6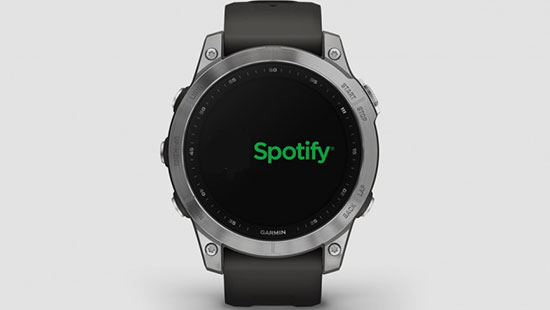 It is a top of the line running watch that offers advanced features for serious runners. With it, you can easily track your progress and listen to your favorite Spotify tunes while you run. The watch also offers GPS tracking, heart rate monitoring, and a long battery life, making it an excellent choice for endurance athletes.
See Also: How to Connect Spotify to Garmin Fenix
#2. Apple Watch Series 8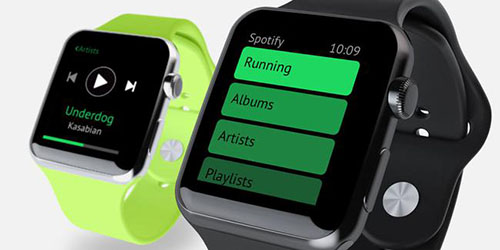 It is another great option for runners who want to use Strava and Spotify on their watch. With cellular connectivity, you can leave your phone at home and still stay connected during your run. The watch also offers advanced health monitoring features, including an ECG and blood oxygen sensor.
See Also: How to Play Spotify on Apple Watch
#3. Samsung Galaxy Watch 4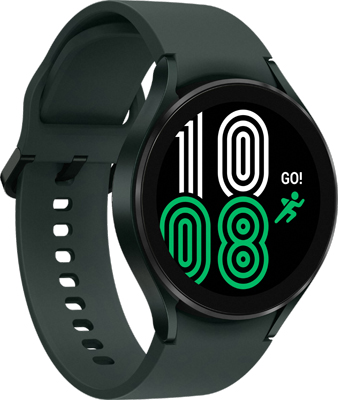 It is a stylish and functional running watch that offers Strava Spotify integration. With GPS tracking and heart rate monitoring, you can easily track your progress and stay motivated. The watch also offers NFC payments and a long battery life, making it a great choice for runners on the go.
See Also: How to Use Spotify on Samsung Galaxy Watch
#4. Fitbit Versa 3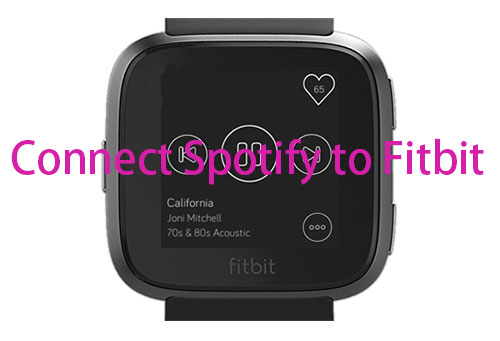 The Fitbit Versa 3 is a budget-friendly option that offers built-in GPS, voice assistant support, and access to the Spotify app. Plus, with Fitbit's excellent fitness tracking features, you can easily monitor your progress and set new goals for yourself.
See Also: How to Control Spotify with Fitbit
Part 4. In Conclusion
By integrating Spotify with Strava, you can take your workouts to the next level by listening to your favorite tunes while tracking your progress. Whether you choose to stream Spotify music online or download it for offline playback, there are plenty of options available to suit your needs. And if you're in the market for a new running watch, be sure to consider one that supports both Strava and Spotify for an even better workout experience.