As one of the most popular music streaming services on the market, Spotify offers music lovers high quality music with over 80 million songs. There are two types of subscriptions on Spotify - Spotify Free and Spotify Premium. As a free user, you can only play Spotify albums online, while Spotify premium users get the privilege of downloading albums offline.
Well, how to get an album on Spotify when you don't have a Spotify subscription? What approach can you take when you want to play Spotify albums on any device as you like? Here, this article will describe the official way to get Spotify album download as well as several Spotify album downloader to download albums on Spotify for PC, Mac, free and online.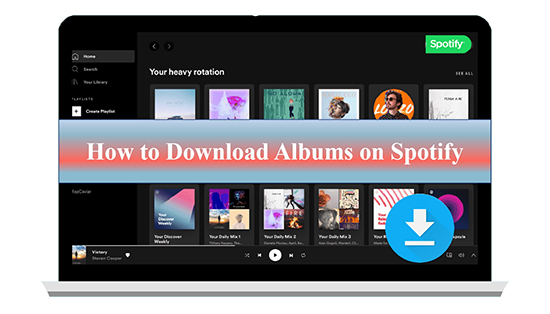 Part 1. How to Get Spotify Album Download without Premium
In order to satisfy the vast majority of Spotify free users, we will present a perfect way to download Spotify albums without a premium subscription. You can get support from AudFree Spotify Album Downloader, as it is a professional Spotify downloading tool for all Spotify content such as albums, songs, playlists, podcasts and more.
Moreover, it has the ability to convert album from Spotify to MP3, FLAC, WAV, AAC, M4A and M4B without having to pay for them. This way, you can find the downloaded Spotify albums on your computer locally for offline playback whenever you want. What's more, there is no loss of metadata information and ID3 tags for these Spotify album downloads. It preserves the lossless sound quality of Spotify albums and allows you to set the bit rate to 320 kbps and the sample rate to 48,000 Hz.
Step 1

Import Spotify Albums to AudFree SpoDable

There are two ways to import Spotify albums. The first method is to drag and drop the song from the Spotify album into the conversion window of AudFree SpoDable directly. The other way is to copy Spotify album URL, then paste the link into the search box at the top and click the Add button to complete the import.
Step 2

Customize Output Parameters of Spotify Album

Click on Preferences in the menu bar to launch the settings window. Here, select the Convert field to set the output format of Spotify album, such as MP3, FLAC, AAC, etc. It is possible to customize other output parameters of albums on Spotify such as bitrate, sample rate, etc.
Step 3

Download and Convert Spotify Album without Premium

Once you have set your preferences, click the Convert button to start downloading and converting Spotify albums. Once converted, you can view the downloaded Spotify albums in your computer's local folder. In turn, you can freely play Spotify albums offline on any device.
Part 2. How to Download Albums on Spotify with Premium
As mentioned before, free users can only listen to Spotify albums online, they are not entitled to download Spotify albums. Instead, only Spotify Premium members can download albums on Spotify.
That's to say, if you want to download albums directly on the Spotify app, you must first upgrade to a Spotify Premium membership. Then, just follow the steps below to download albums from Spotify to your computer and phone officially.
How to Get an Album on Spotify for PC/Mac
Step 1. Download and launch the Spotify application on your computer. Log in to your Spotify premium account and fill in the relevant email address and password.
Step 2. After opening your Spotify homepage, click on the Album option on the left side of the home screen and search or select your favorite Spotify album.
Step 3. Hit on the Download button below the album cover and title. The download icon will turn green, which means the download has started.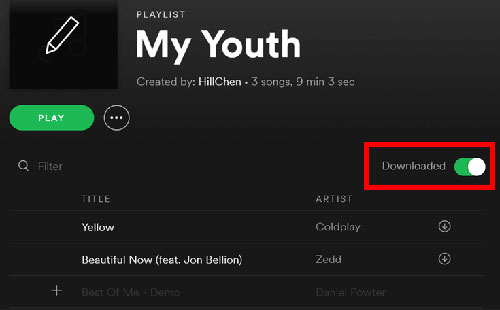 How to Download Spotify Album for Android/iOS
Step 1. Launch the Spotify app on your iPhone or Android device and sign in to your Spotify premium account.
Step 2. Tap "Your Library" in the bottom right corner of the screen to select a Spotify album you want to download.
Step 3. Hit on the 'Download' button on Android or the down arrow on iPhone to allow Spotify to download albums.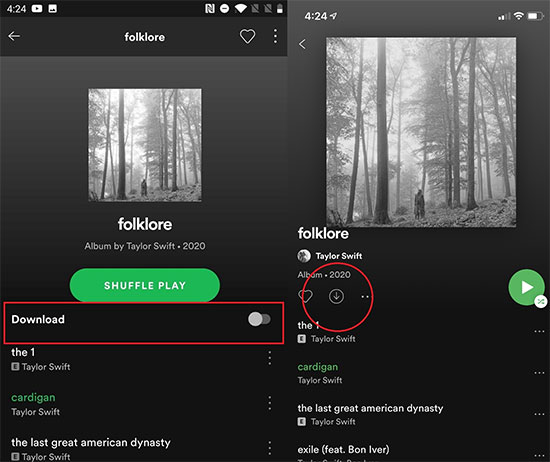 Part 3. How to Record and Download Albums from Spotify for PC/Mac
Here is another special tool to download Spotify albums, namely AudFree Audio Capture, a multi-integrated first-class media audio recorder. Thanks to its innovative and advanced audio recording technology, it can capture any audio in almost any application on your computer, such as Spotify, Chrome, Internet Explorer, etc.
With it, you can easily rip Spotify albums and convert them to all popular formats such as FLAC, WAV, MP3, etc. Whether it's a single track or a multi-track recording, it is up to the task and saves these audios in original high quality. How do you use AudFree Audio Capture to download albums on Spotify without Premium? Let me explain the steps in detail.
How to Rip and Download Albums on Spotify PC/Mac
Step 1. Download and launch AudFree Audio Capture, click or add the target program Spotify app.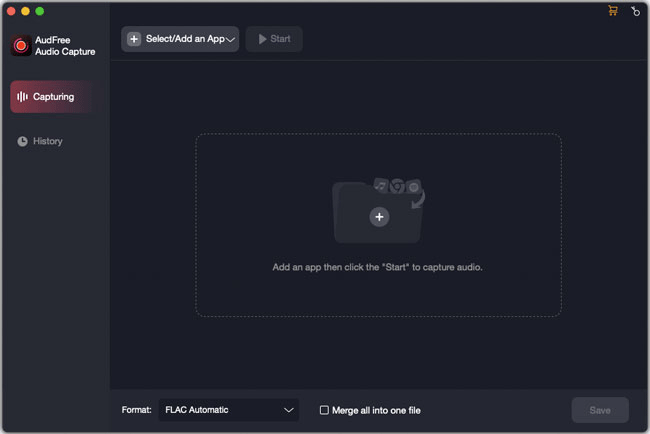 Step 2. Click on the Format button in the bottom right corner of the software, select the output format of Spotify album and set the audio parameters, such as codec, bitrate, etc.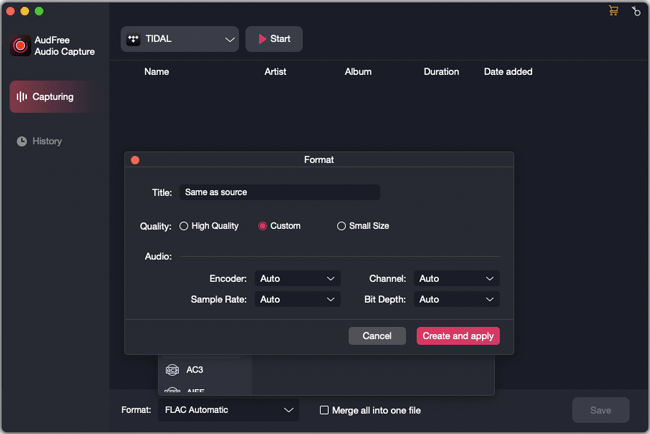 Step 3. Go to the Spotify app and play any album you like, then AudFree Audio Capture will automatically start capturing audio. If you need to quit recording, simply stop playing the music and close the target program.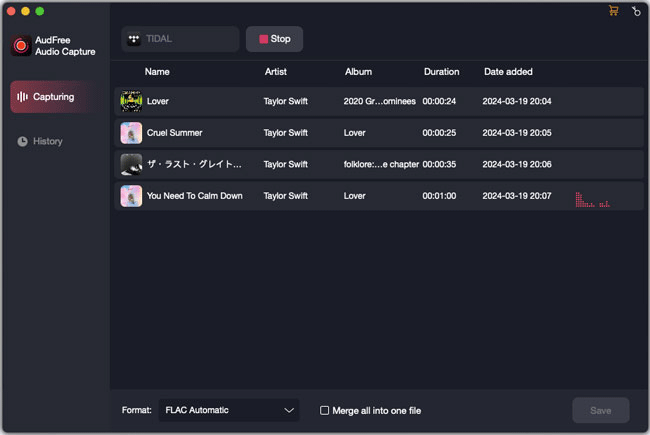 Step 4. After capturing Spotify albums, you can hit on the Edit icon to split or merge the recorded Spotify album. Afterwards, click the Save button to save the Spotify songs on your computer locally.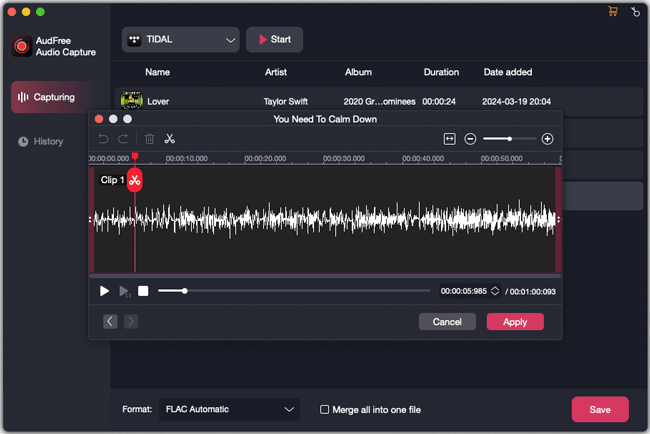 Part 4. How to Download Album from Spotify for Free
This free Spotify album downloader should be a hit with the masses, Spotify-Downloader, a simple web tool. It works by identifying the appropriate Spotify connector links and then matching those links to the Spotify albums you want. Finally, the albums on Spotify will be downloaded and stored in a folder. In addition, it downloads Spotify albums to MP3 format as fast as possible, helping you to download albums on Spotify for offline listening.
How to Download Spotify Albums for Free via Spotify-Downloader
Step 1. Open your Spotify app and find the Spotify album you want to download.
Step 2. Click on the "three dots" button and select the "Share" and "Copy link" buttons to copy the Spotify album link.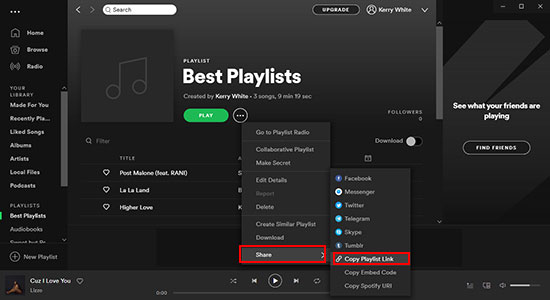 Step 3. Paste the above link into the search box of Spotify-Downloader and click on the "Submit" button.

Step 4. Hit on the "Download" or "Download ZIP" button to download the entire Spotify album.

Part 5. How to Download an Album on Spotify Online
Apowersoft Free Online Recorder is able to record audio directly online with one click. This sounds fascinating, doesn't it? You can record audio from popular streaming platforms like Spotify, important conversations in some online meetings, or even live online sessions from internet radio stations.
With this all-in-one audio recorder, you can record and download album from Spotify online. However, Apowersoft software is not very stable and prolonged recording may cause the software to crash. Anyway, this application is relatively easy to use, so let me show you the exact steps.
How to Download Spotify Album Online
Step 1. Navigate to the official Apowersoft website and click on the "Download" button, which will automatically download and install a launcher.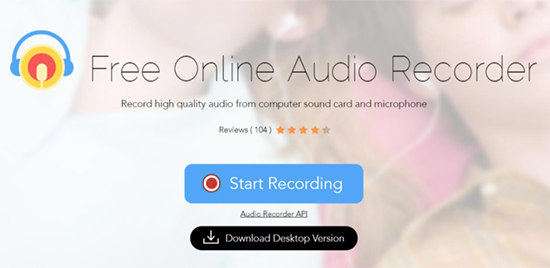 Step 2. Click on the 'Start Recording' option to launch Apowersoft. Now, tap on the sound button on the software page and select 'System Sound' to record Spotify, then hit on the 'Start Recording' button again.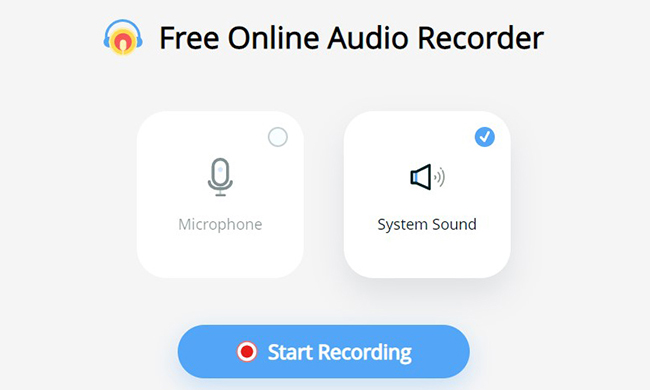 Step 3. Select 'Entire Screen' > 'Share system audio' to record Spotify album and tap the 'Share' button to the next window.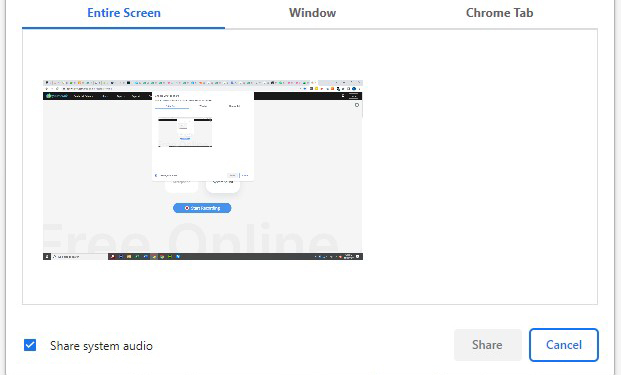 Step 4. Open the Spotify app and play a favorite Spotify album, then it will automatically start the recording process. You can tap the 'Pause' and 'Stop' buttons to control the process. When finished, click on the 'Show in folder' icon to find the Spotify album downloads.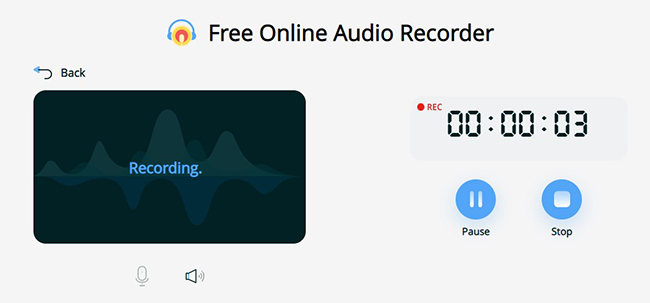 Part 6. Summary
As a result of the above research, we have found various effective ways to download Spotify albums. Whether you download Spotify albums directly from the Spotify app or with the help of a third-party Spotify album downloader, you'll find the answers you're looking for. Then follow your heart and enjoy your musical journey.