As you may know, music visualizer can depict audiophiles' favorite music into visually mesmerizing animations. Among them, Plane9, the most popular Spotify Music visualizer, is able to add stunning visual effects to Spotify tracks.
Indeed, the perfect match of Plane9 Spotify provides users with a visual feast to a great extent. Do you have any ideas about enjoying Spotify Music with Plane9? If not, it doesn't matter, this article contains detailed guide to use Plane9 with Spotify, just follow the tutorial below to get Plane9 to react to Spotify with ease.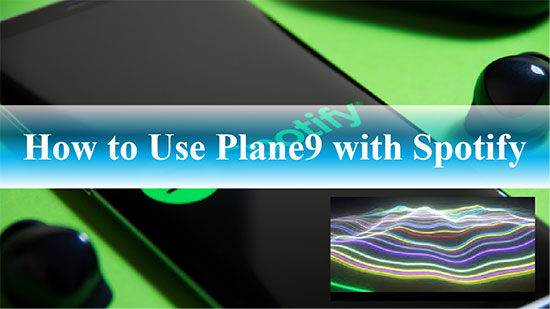 Part 1. Get Plane9 to React to Spotify - Best Tool
Actually, Plane9 works with the music files you download on your computer, which in turn can display perfect visuals when the music is played on any media player. However, to people's disappointment, Spotify Music downloaded through official means is protected by digital rights and is forbidden to be used on other platforms.
If you want Plane9 and Spotify to work smoothly together, the first and most important thing is to remove the protection restrictions of Spotify Music. At this point, the best AudFree Spotify Music Converter can solve your immediate difficulty as it is specially designed for Spotify Music format conversion.
This smart converter can convert Spotify to MP3, FLAC, AAC, and other common formats, so you can easily use Plane9 with Spotify with no limitations. What's more, during the conversion process, it can keep Spotify songs' metadata and ID3 tags intact, including album, year, genre and other information. So, with the aid of AudFree SpoDable, you'll be able to get a better visual experience of Spotify in your audio player by using Plane9.
Part 2. How to Use Plane9 with Spotify
It's time to use AudFree Spotify Music Converter to download Spotify Music so that you can use Plane9 with Spotify smoothly to get the desired visualization.
How to Download Spotify Music for Plane9
Step 1

Import Spotify Music to AudFree SpoDable

Make sure you have AudFree Spotify Music Converter installed on your computer, please launch it and pick any favorite songs in the Spotify app. You can drag them to the conversion window of this converter directly. Or copy the links of the songs and paste them into the search bar at the top, then remember to click the "+" button.
Step 2

Set up Spotify Output Format for Plane9

Click the menu icon at the top right of the interface and select the Preferences > Convert option. In this window, you can reset the Spotify output format to common format supported by Plane9 visualizer, such as MP3, WAV, etc. In addition, it is able to customize other parameters such as channels, bit rate and sample rate as well.
Step 3

Download Spotify Songs for Plane9

Press the "Convert" button at the bottom right corner, it will immediately start downloading and converting Spotify Music to your computer locally. When it's done, click the "File" button to view all the downloaded Spotify Music files. After that you have the freedom to get Plane9 Spotify to work.
How to Use Plane9 with Spotify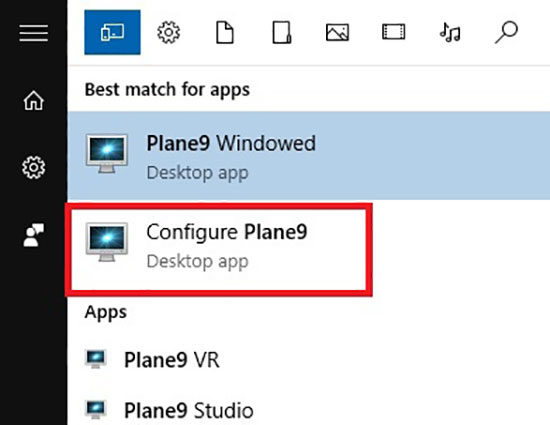 Step 1. Download the Plane9 visualizer for Spotify to your computer, then launch it on your desktop screen.
Step 2. Search for "Configure Plane9" in your taskbar, which enables you to set up a screensaver for Spotify Music.
Step 3. You will find that Plane9 offers a large number of screensaver options, choose the effect and visualizer you want to use for Spotify Music.
Step 4. Go to the Properties window on the right side of the screen and add the downloaded Spotify playlist to Plane9. After that you are free to play Spotify playlist on Plane9 and enjoy the visualization of Spotify Music whenever and wherever possible.
Part 3. FAQs about Plane9 Spotify
Q: What Is Plane9?
A: Plane9 is a popular 3D visualizer app that comes with over 250 predefined scenes such as music particles, glowing cubes, disco balls, curved lines and more to fill your screen with interesting patterns and effects. What's more, when you add downloaded streaming music such as Spotify to Plane9, it can generate Spotify Music visualization as the beat drops.
Q: Does Spotify Have a Visualizer?
A: Previously, Spotify had a built-in music visualizer, but unfortunately, this feature is no longer available. Therefore, in order to get Spotify visualizations, you need to use a third-party visualizer such as Plane9 to visualize your Spotify Music.
Q: Can You Use Plane9 with Spotify?
A: The answer is certainly yes. This article introduces the professional AudFree Spotify Music Converter to download Spotify Music to your computer locally so that you can use Plane9 with Spotify without hassle.
Part 4. In Conclusion
It is obvious that Plane9 can give us dynamic music visualization with good color saturation and geometric design. Just make the most of AudFree Spotify Music Downloader to use Plane9 with Spotify and start a colorful Spotify Music journey.