Verizon is one of the leading technology and telecommunication providers in the world, like T-Mobile. It offers wireless services, internet services, and more communication-related products and transactions. To promote its own sales, Verizon always works with third-party music services such as Apple Music, providing extra deals or promotions to endow its customers with the opportunity to get those music service's premium plans. In other words, if you purchase selected Verizon products or services, you are eligible to get free or discounted music service subscriptions.
It is a pity that, as the most popular music streaming platform worldwide, Spotify has not been included in Verizon's Bundles. But with Verizon's plans, you can control the cellular data usage for the Spotify app. In this article, let's roll up to find a new way of using Spotify offline without using Verizon's data.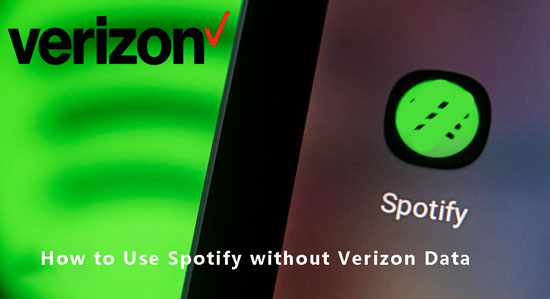 Part 1. Does Verizon offer Spotify Premium
Nope. As we stated at the beginning, there is no Verizon Spotify Bundle. Thus, though you pay for Verizon's Unlimited Wireless Plans, you cannot access Spotify premium content unless you subscribe to Spotify additionally. The only music platform that is tied up with Verizon is Apple Music. And please note that if you are using Verizon's telecommunication service on your phone, you need its data to run the Spotify app on your device, which means you need to buy its wireless plans.
See Also: How to Get Spotify Premium Free
Part 2. How Much Verizon Data Does Spotify Use Daily
According to a definitive report, Spotify will use 0.6-8 MB (megabytes) of cellular data to stream a typical track. Specifically, 2 MB of data will be consumed if you stream a 3-minute Spotify track while 40 MB will be used for streaming on Spotify for an hour.
And the data usage is different with different Spotify streaming quality. It is indicated that, if you play Spotify music in low quality (160 kbps), 1 GB (gigabyte) can be used for 92.5 hours. On the contrary, if you set the Spotify streaming quality as high (256 or 320kbps), you can only listen to music on Spotify for 13.8 hours within one GB. A Spotify and Verizon user shows his data usage in the below picture, which indicates that he had used over 11 GB a month, which is exceed other apps by far.
Note: If you don't get a Verizon Unlimited plan but the common $15 plan, the quality of streamed Spotify songs will be limited to 256 Kbps.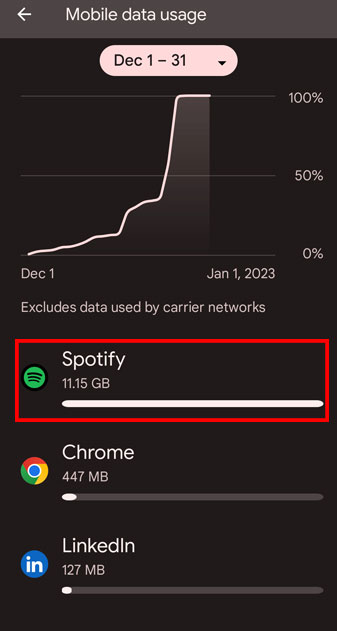 Part 3. How to Play Spotify Offline without Verizon Data
Besides the music quality limit for Spotify audio from Verizon, you may need to pay more for Verizon per month if you are a Spotify music fan, which is costly. Verizon's Unlimited subscription offers a $35 plan, $40, and $50 plan.
So, can you stream Spotify on Verizon without using data? In fact, you can download Spotify music as local files once and for all beforehand. Then you can play Spotify music offline without Verizon's data. To keep Spotify downloads forever, you need an expert Spotify downloader. And AudFree Spotify Music Converter can live up to this.
This one-in-all music converter empowers you to download all Spotify catalogs as permanent local files for free and convert them to plain formats including MP3, AAC, WAV, etc. Furthermore, with advanced converting technology, this all-around tool has the ability to preserve the lossless audio quality and full ID3 tags for downloaded Spotify songs. Amid such a situation, you can listen to Spotify music offline on all devices and players at any time without using Verizon data and Spotify Premium.
AudFree Spotify Music Downloader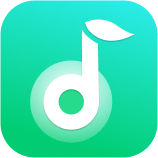 Download Spotify songs locally without Spotify premium
Convert Spotify OGG Vorbis to MP3, AAC, WAV, FLAC for Astell & Kern
Preserve 100% lossless audio quality and ID3 tags
How to Download Spotify Music for Saving Data and Money
After introducing this user-friendly software, we have come to the step to know how to use it. You can download this program on a Mac or PC. Later, please refer to the user guide:
Step 1

Drag and Drop Spotify Tracks to AudFree SpoDable

On Spotify, drag single songs or playlists from Spotify and drop them into the window of the AudFree Spotify Music Converter. This is the most commonly-used way. Alternatively, copy the URL link of Spotify audio, paste it into the search box of this Spotify downloader, and click on the '+' tab to add files.
Step 2

Choose Output Settings for Spotify Music

Since Spotify music is encoded in protected OGG Vorbis format, you need to decode it to common formats that can be used on most devices. Head over to the top-right toolbar on the converter to pull down a setting menu. Then choose 'Preferences' from it and tap on 'Convert' from the pop-up window. There, you can opt to export Spotify music to MP3, FLAC, AAC, and other format files. Also, you can change the bit rate, sample rate, audio channel, and other parameters to retain lossless Spotify music quality. To save data, we recommend you choose MP3 format.
Step 3

Convert Spotify Music Locally to Save Data

On the AudFree Spotify Converter, hit the lower-right 'Convert' button to start the converting process. After a while, it will export the selected Spotify tracks to the format you set before and store them on your computer's local drive. Afterward, you can listen to downloaded Spotify music offline anywhere and anytime even though you toggle off the cellular data.
Part 4. To Sum Up
You may have made a further understanding of Verizon and Spotify, and can't help using the best way to use Spotify without using Verizon. Install AudFree Spotify Music Converter and give it a shot! If you have any other questions, welcome to leave your words in the below comment zone!