With the rise of Spotify music streaming service, it's easier than ever to access your favorite tunes on the go. However, one of the most common problems you encounter may be the insufficient memory of the device. Once you listen to a new Spotify song, a new cache file will be generated and saved in your digital device. Eventually, the memory card will fill up and you will have to clear it manually.
That's where OneDrive comes in - Microsoft's cloud storage service that provides 5GB storage for free, which is quite enough to backup Spotify tracks. Then in this article, we'll explore how to add Spotify music to OneDrive so you can access your Spotify tunes from anywhere.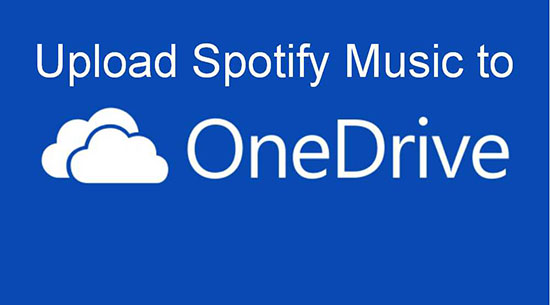 Part 1. Overview of Spotify and OneDrive
Spotify was launched in 2008 and has since grown to become one of the leading music streaming services in the world. It allows users to access millions of songs from different genres and artists. The platform offers both free and premium plans, with the latter providing ad-free listening, offline playback, and higher audio quality.
OneDrive, on the other hand, is a cloud storage service that allows users to store and share files and documents online. It offers up to 5 GB of free storage space, with the option to upgrade to higher storage plans for a fee. It integrates seamlessly with other Microsoft applications such as Word, Excel, and PowerPoint, making it easy for users to collaborate on documents and projects.
Can Spotify use OneDrive? Unfortunately, Spotify does not have a direct integration with OneDrive. This means that you cannot upload or stream Spotify music directly from your Onedrive account. But we found an effective way to work around this issue, just keep reading.
Part 2. Make Spotify OneDrive Integration - Preparation
In order to import Spotify music to OneDrive, you need to get the local Spotify files first. Unfortunately, the tracks downloaded through the official method are just cached files due to the built-in protection of Spotify songs. To break this barrier, you need the powerful AudFree Spotify Music Converter because it is dedicated to download all Spotify content to your computer locally.
This intelligent tool can truly convert any Spotify audio to MP3, AAC, FLA, WAV, M4A, and other common formats supported by OneDrive. Taking the latest re-encoding technology, it is able to preserve 100% original quality and ID3 tags. More importantly, both Spotify Free and Premium users can use it to download and upload real local Spotify songs to OneDrive.
AudFree Spotify Music Converter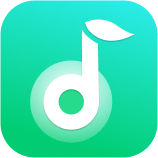 Download songs and playlists from Spotify locally without premium
Convert Spotify tracks to MP3, AAC, FLAC, etc. for OneDrive
Keep 100% original metadata and authentic quality
Work at 5X speed, support adjusting output settings
How to Convert Spotify Music for OneDrive
Step 1

Add Spotify songs and playlists

Open and launch AudFree SpoDable on your computer. Then it will automatically open the Spotify app. Simply browse the Spotify music library and pick out the songs or playlists you need to download to OneDrive. Then drag and drop those selected tracks and playlists to the tool's interface.
Step 2

Modify output format and other settings

Click the "Menu icon > Preference" > Convert" tab. Now, you are able to configure the Spotify output audio parameters for OneDrive. If you would like to get the best quality, please choose the output format to MP3, bitrate to 320kbps and sample rate to 48000 Hz.
Step 3

 Download Spotify music for OneDrive

After the settings are accomplished, you can hit the big "Convert" button from the bottom. The conversion will start and run for some time, relying on the number of tracks. Once it is completed, please follow the red spot to visit the "Converted" folder. All local Spotify songs are shown in it.
Part 3. How to Add Music to OneDrive from Spotify
Now that you have local Spotify music files that can be stored and accessed anywhere, you can use OneDrive to upload and sync them across all your devices. In this section, we'll walk you through two ways to make OneDrive Spotify work and add your local music to OneDrive with ease.
Way 1. Via OneDrive Desktop App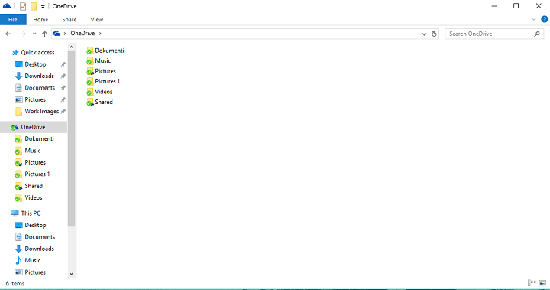 Step 1. Open the OneDrive desktop app on your computer.
Step 2. Navigate to the OneDrive Folder where you want to store your local music files.
Step 3. Select all the Spotify music files and drag them into the OneDrive Folder you opened earlier.
Step 4. Wait for the files to upload and sync with OneDrive.
Way 2. Via OneDrive Web Interface
Step 1. Go to the OneDrive website and sign in with your Microsoft account.
Step 2. Click on "Upload" and choose "Files" or "Folder".
Step 3. Navigate to the folder where your local Spotify music files are stored on your computer.
Step 4. Select all the files you want to upload and click "Open".
Step 5. Wait for a while and you can upload songs to your Onedrive music folder from Spotify successfully.
Part 4. How to Stream Music on Spotify from OneDrive
After uploading your local tracks to OneDrive, you can access them on any device at any time. Any common audio player is compatible with those backup Spotify tracks. If you don't know which player is better, Spotify app is also a good choice. Now let's check how to add local files to Spotify from OneDrive.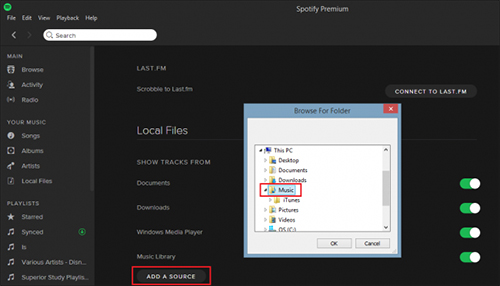 Step 1. Open the Spotify app on your device and click on the "Settings" icon in the top right corner.
Step 2. Scroll down to the "Local Files" section and toggle on "Show Local Files".
Step 3. Click "Add a Source" and select the folder where you uploaded your local music files on OneDrive.
Step 4. Once you've added the source, you should see your local music files appear in the "Local Files" section of Spotify.
Step 5. You can now create a new playlist and add your local music files to it.
Step 6. Finally, play your local music files just like you would any other song on Spotify.
Part 5. In Conclusion
It's a convenient way to link Spotify to OneDrive for accessing your favorite tunes from anywhere and sharing them with others. With AudFree Spotify Music Converter, it's easy to get local Spotify songs and upload them to OneDrive. Plus, streaming music from OneDrive on Spotify is a seamless experience that lets you enjoy your music collection without any limitations. So why not give it a try today?