Music is an essential part of our lives, and it's no different for kids. Toniebox is a popular digital audio player that allows kids to listen to their favorite music and stories. Amazon Music, on the other hand, is a widely used music streaming service. But can you play Amazon Music on Toniebox? The answer is yes! In this article, we'll explore how to make Amazon Music Toniebox integration and enjoy your favorite tunes with your kids.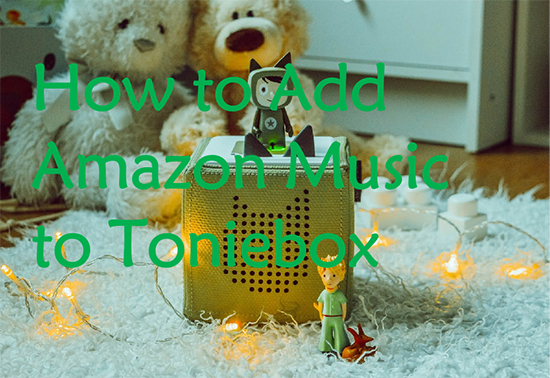 Part 1. More about Amazon Music and Toniebox
Q1: What Is Tonies Music Box?
Toniebox is a portable digital audio player designed specifically for kids. It's a small box that plays audio content from Tonies, which are figurines that contain stories, songs, and other audio content. Kids can simply place the Tonie character on top of the box, and the audio content will start playing automatically.
Q2: What Audio Formats Are Supported by Toniebox?
You can upload your own music or other audio content to Toniebox, which supports the following audio formats: AAC, AIFF, FLAC, MP3, M4A, M4B, OGA, OGG, OPUS, WAV, and WMA.
Q3: Can You Play Amazon Music on Toniebox?
Toniebox doesn't support streaming services like Spotify or Amazon Music. This means that you can't play songs from these services on Toniebox directly. However, there is a way to enable Toniebox Amazon Music using a third-party tool, keep reading to learn more.
Part 2. How to Make Toniebox Amazon Music Work - Best Tool
Toniebox is a great device that allows you to play music and stories for your kids. However, it does not support Amazon Music. In this case, you'd better convert the protected Amazon Music to Toniebox compatible format first. And AudFree Amazon Music Downloader is the tool you can prioritize.
With it, you can download your favorite Amazon Music tracks, albums, and playlists locally with free account. What's more, it lets you Convert Amazon Music to MP3, AAC, WAV, FLAC and other formats that Toniebox can recognize. Then you can easily add Amazon Prime Music to Toniebox with original quality retained.
How to Download and Convert Amazon Music for Toniebox
Step 1. Select the Amazon songs or playlists you want to play in Tonies from Amazon Music app, whether you are a free user or a paid user. Copy the URL of the track directly and paste it into the search field of AudFree Amazon Music Downloader, after that click the + button to load all songs.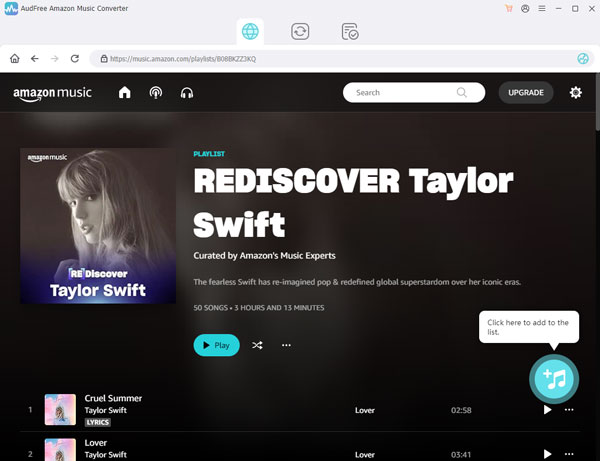 Step 2. The AudFree application supports 6 common output formats, which are all Toniebox compatible. Just go to the Menu icon and select Preferences > Convert to adjust Amazon Music output format, channel, bitrate, sample rate and other parameters.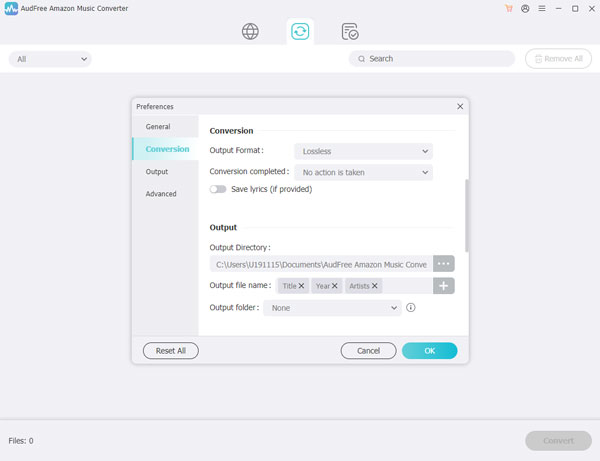 Step 3. After the above settings are done, click the Convert button to start downloading and converting Amazon Music. When finished, all the Amazon songs will be saved as MP3 or other formats you set on your computer locally. You can click the History tab to view them and listen to them offline on any player anytime and anywhere.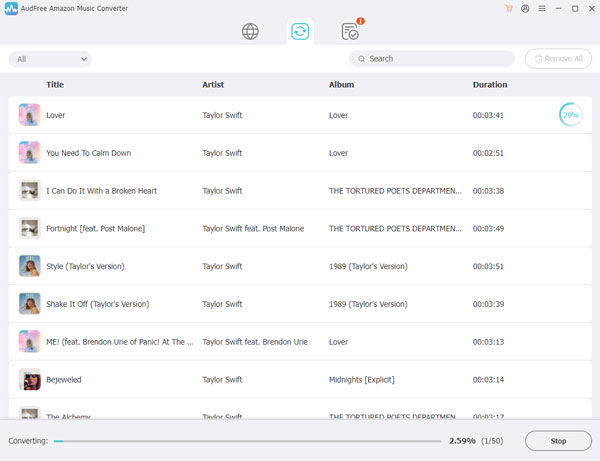 Part 3. How to Add Amazon Music to Toniebox
Once you've converted your Amazon Music tracks nicely, the next step is to add them to Toniebox. Now, we will provide you with a tutorial on how to add Amazon Music to Toniebox on your computer or mobile device. Then you can enjoy your favorite music on Toniebox, whether you are at home or on the go.
Upload Amazon Music to Toniebox on Computer
Step 1. Open the Tonies website and log in to your account.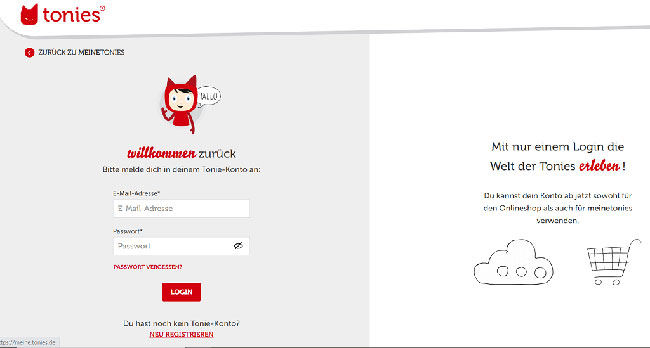 Step 2. Click on the "Creative-Tonies" tab and then select the Tonie that you like to add Amazon Music to.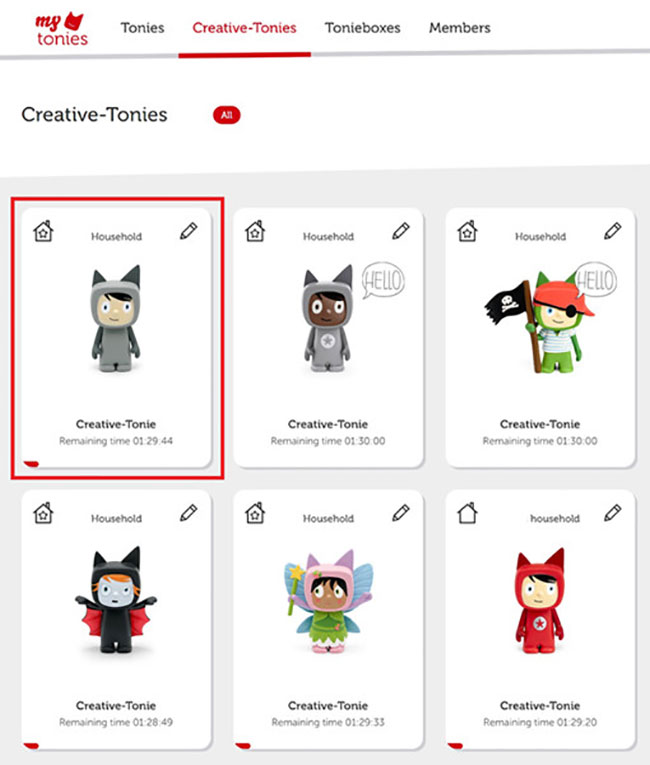 Step 3. Tap the "Tony arrow" icon on the right to select "Free Content" or upload local audio files.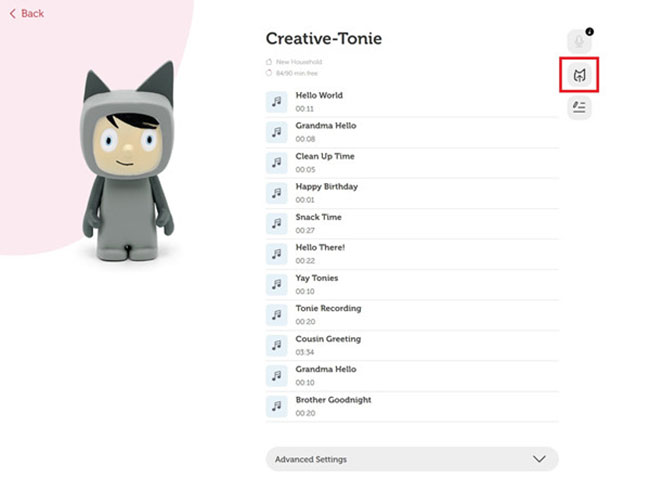 Step 4. Drag and drop the converted Amazon Music file to the upload file area and click the "Save Content" button.
Step 5. To sync Toniebox Amazon Prime Music, just pinch one ear of Toniebox for about three seconds until the LED starts blinking blue to update the new content.
Step 6. Once the LED turns solid green, you can put the creative Tonie on the Toniebox to play the newly uploaded Amazon songs.
Import Amazon Music to Toniebox on Mobile
Step 1. Transfer local Amazon Music to your Android or iPhone device from your computer.
Step 2. Install Mytonies app on your phone and open it.
Step 3. Find the "Tonies" bar to select the Tonie you want to upload Amazon Music to.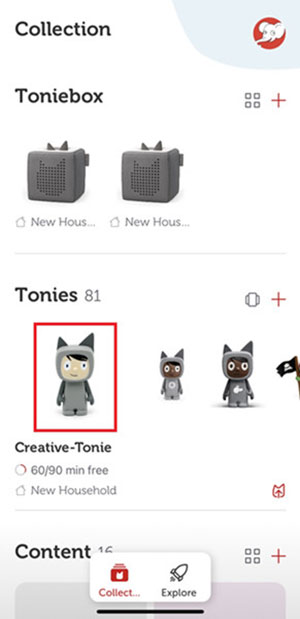 Step 4. Select the "Tonie arrow" icon to the right of Creative Tonie to upload Amazon Music files.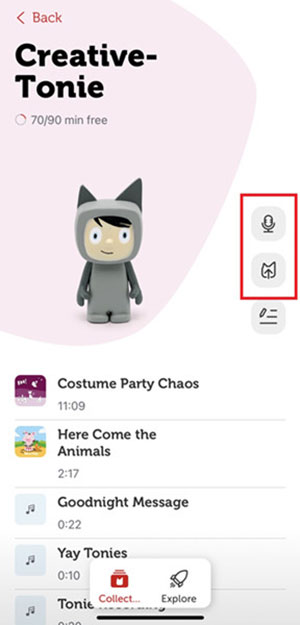 Step 5. Once the upload is complete, you can follow similar steps on the computer side to sync Toniebox.
Part 4. In Conclusion
In a word, it is possible to play Amazon Music on Toniebox with the help of AudFree Amazon Music Downloader. By downloading and converting your Amazon Music songs using this tool, your kids can be entertained with their favorite tunes on Toniebox. So if you have a Toniebox, be sure to give it a try and start enjoying Amazon Music library today!