Listening to music while we exercise has been proven to be beneficial. Studies have proven that music, especially high-tempo, high-intensity music, can improve your workout and even motivate you to work out longer. It's important to choose the right music when you work out.
For example, when lifting weights, you may need harder music, such as rap or rock, to stimulate your focus. When running, keeping your pace works best for you. And when doing yoga, listening to soothing, smooth music can be effective.
No matter what kind of workout playlist you want, Apple Music has it. If you want to know what the best workout playlist is, then you've come to the right place. In this article, we'll provide you with a list of the 10 best workout playlists on Apple Music.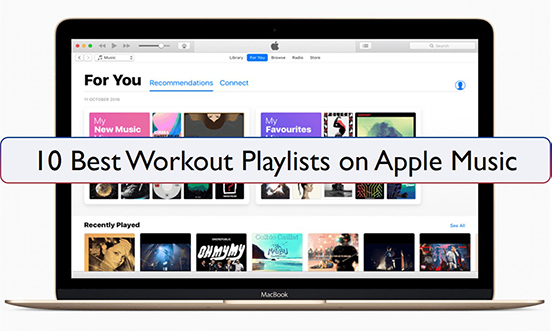 Top 1. Pop Workout 2022
"Pop Workout 2022" is exactly what it sounds like! It is one of the best pop workout playlists in 2022. All of today's top songs are perfect for everyone to hear while exercising. They also put some throwback songs on there and added a few remixes to the mix.
This playlist keeps a great beat and helps you keep the pace for a fast-paced workout. Because there are very few pauses in the beat, you are able to jump from the treadmill to the floor for your hamstring workout without any problems.
Top 2. Workout Hip Hop Edition
You can argue whether Big Sean or Kendrick is the biggest name in hip-hop over the last 10 years, but how can you argue with a playlist like "Workout Hip Hop Edition"? This playlist is considered as one of the best hip-hop workout playlist Apple Music.
If Big Sean and Kendrick Lamar are more your style, make sure to play the "Workout Hip Hop Edition". In our opinion, 2000s hip hop and R&B tunes are sure to get you pumped up.
Top 3. Hard Rock Workout
It's time to put on the speakers and volume for these playlists. For fans of Nirvana and Papa Roach, playing "Hard Rock Workout" will let you reminisce while you sweat it out. It's one of the best of the rock workout playlist Apple Music.
It's a great collection of heavy metal, aggressive metal, death metal, new metal, metalcore, DJENT and hard rock music for beast mode gyms, workouts and running sessions.
Top 4. Top 100 Running
When running, it is productive to have profound beats that set your pace. And Top 100 Running playlist is the best Apple Music running playlist that can keep you on track for miles. The playlist presents 101 soul-touching songs that go for 9 hours, 49 minutes non-stop. You don't have to stop running to select the next song.
Top 5. Gym Flow
Want to get into the flow at the gym? This playlist will do just that. Gym Flow is one of the best gym playlist Apple Music for workout. This playlist entails new hip hop that unlocks your beast mode, from warm-ups to cool-downs. Apple Music regularly edits this playlist to give you that extra push.
If rap is your thing, this playlist will have everything you need to get into the gym right now. Filled with songs that will get your adrenaline pumping and bring intensity. This lower-body interval workout is just as intense as this playlist.
Top 6. Dance Workout
Looking for an electronic dance playlist? Calvin Harris and Dillon Francis know exactly how to get the heart rate up, almost as much as they do in martial arts class. It can be said as the best workout playlist Apple Music. Put on "Dance Workout", listen to the fiery melody, and watch your takedowns happen even faster.
Top 7. Weekend Worthy
What is the best workout playlist on Apple Music? If you're doing a hard workout, then you really need a playlist that keeps the energy up all the time. "Weekend Worthy" is one such hip-hop playlist on Apple Music.
Listening to this playlist is like how you feel when you leave work on a Friday and get ready to hang out with your friends. There's nothing better than channeling that energy into your workout. This playlist features only the latest hip-hop songs that are guaranteed to get your workout juices flowing.
Top 8. Pure Yoga
During yoga, it would be right to listen to meditation music - a relaxing playlist that brings the tranquility to the mind. And Apple Music playlist for workout has hand-picked a playlist to enhance your yoga practice. Pure Yoga playlist is a combination of classical, folk, among other music genres that set a peaceful environment for yoga exercise.
Top 9. Country Run
So maybe you don't like pop music playlists, and rock and rap are a little too hard for you. So let's take a look at a country music playlist.
Filled with today's great country songs, "Country Run" will not only fuel your run, but can be a great addition to any workout. It will give you that country feel in the gym. With a little country caffeine, you can get to where you need to go mentally and physically!
Top 10. Home Workout
You'll be obsessed with this playlist! Such a great mix of songs. Although it's a pop music playlist, it's just a mix of some great songs. It's a great playlist to listen to with friends while you work out, not necessarily at home!
Extra Tips: How to Download Apple Music Playlists without a Subscription
Everyone will enjoy playing the above best Apple Music workout playlists for 2022. With them, you can work out better. For more convenience, you may like to download your favorite playlists for offline playback. Better yet, you may want to play them on other devices.
The only hindrance is that all of Apple Music's music is protected. You can't play it on many devices. If you need a better MP3 format for playback on any device, you will need a tool to remove Apple Music protection. And AudFree Apple Music Converter is a thorough piece of software that does the conversion swiftly. Let's see how it works.
AudFree Apple Music Converter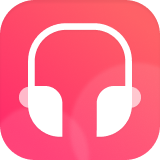 Download Apple Music playlists without a subscription
Convert Apple Music playlists to MP3 for playing on more devices
Keep 100% original sound quality and raw parameters
Able to customize the output quality and other settings
How to Download Apple Music Playlists to MP3
Step 1

Import Apple Music Playlists to AudFree Audio Converter

After launching your AudFree on your computer, it will open the iTunes library by default. Click the first "Add File" button to select your preferred Apple Music playlists from the library. Ensure you've downloaded the Apple Music on your system.
Step 2

Personalize Audio Output format to MP3

Apple Music file has M4P encryption, and you can't access it using an unauthorized device. To remove the encryption, press the "Audio" tab to open the audio customization window. Select MP3 to convert your playlist into a plain format. What's more, on this window, you can customize the sample rate, bit rate, the codec, and the audio channel.
Step 3

Convert Apple Music Playlist M4P to MP3

After selecting the audio format, select the "Convert" button to initiate the conversion. Moreover, AudFree Apple Music Converter supports batch conversion to Apple Music playlists. You can import multiple playlists you'd enjoy when working out for decryption. After the conversion, you can move the downloaded playlists to any device you wish to playback.
The Bottom Line
You will like this list of the 10 best workout playlist Apple Music. You can download them for offline playback in case you're out running and don't have internet. However, the downloaded Apple music playlists won't play on other devices. You can use a powerful Apple music converter like AudFree Audio Converter. It allows you to download Apple music without a subscription. And you can enjoy the wonderful entertainment downloads anywhere.