Audiobooks are immersive, instructional, entertaining and they're perfect for everyone. According to the related survey, audiobooks can also change the way we listen, read and learn, improving the literacy of young readers and for those whom English is not a native language.
Online stores such as Audible, iTunes, Google Play offer a great convenience to purchase audiobooks. Just typing in the book name or author in the search box, you can get any audiobook you want. As the best-known online audiobook store, Audible is the first choice for many audiobooks' enthusiasts. We sort out the best 7 Audible audiobooks and here is the bestselling Audible audiobooks' list. You can also download these best free audiobooks on Audible.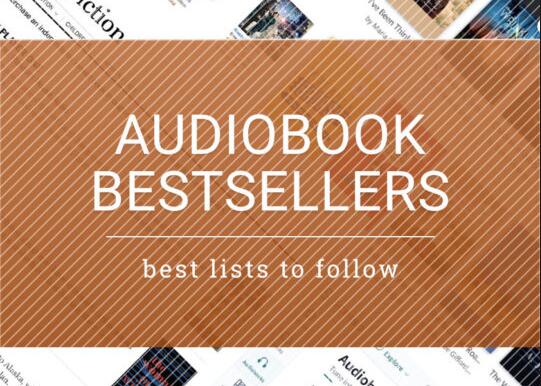 Top 1. Good Leaders Ask Great Questions

In Good Leaders Ask Great Questions, John C. Maxwell goes into the process of becoming a successful leader by examining himself or herself questions. What are the questions should leaders ask themselves? What questions they should ask partners or members of their team? Gathering follower's confusion from the social media, Maxwell selected 70 questions about the most popular topics, such as "How can I discover my unique purpose as a leader?" This insightful book response to those who feel they have plateaued on their work and want to develop their ultimate potential. The advice in this Audible audiobook will help listeners to achieve their current goals, and structure an effective plan to assess their long-term objectives.
Top 2. A Game of Thrones

There is no doubt that the acclaimed HBO series Game of Thrones has become a cultural phenomenon. This series absorb what is best of the genre and can be considered as an authentic masterpiece of modern imaginative fiction. Follow the pace of George R. R. Martin, you will see a magical, mysterious, romantic and adventurous world that you have never experienced.
Top 3. Where the Crawdads Sing

Ranked number-one New York Times bestseller. The book is comprised of a mystery of murder, a story of growing up, and a praise to nature. Delia Owens investigates the bleak wetlands of the North Carolina coast through the eyes of an abandoned kid. And the narrator serves us this mystery story wrapped in gorgeous with her beautiful accents.
Top 4. The Path Made Clear

"Your real job in life is to work out as soon as possible what that is, who you are meant to be, and begin to embrace your calling in the best way possible.", according to Oprah Winfrey. In this audiobook, Oprah shares what she sees as a guide for activating your deepest vision of yourself, offering the framework for creating. The audiobook aims to help you realize the significant milestones along the road to self-discovery, finding out what you really need in order to achieve individual satisfaction and what life's detours exist to teach us. This audiobook offers listeners a valuable resource to achieve a life that lives in response of your calling - whatever it may be.
Top 5. Strange Practice

A fantasy story about Greta Helsing, a doctor to the undead. Dr. Greta Helsing inherits the family's highly unique and strange medical practice. She treats the undead for a host of ills such as vocal strain in banshees, arthritis in barrow-wights, etc. The story revolves around a sect of murderous monks, killing human and undead Londoners alike. Greta must use her peculiar skills to stop the disaster.
Top 6. Becoming

A powerful and inspiring memoir by the former first lady of the United States. In her memoir, Michelle Obama invites listeners into her world, sharing the experiences that have shaped her. She describes her successes and disappointments, both public and private, telling her full story as she has lived it. This audiobook is the deeply personal reckoning of a woman of soul and whose story inspires us to do the same.
Top 7. Watchers

The winner of the 2019 Audie Award for Best Male Narrator. A "superior thriller" about a man, a dog, and a terrifying threat that has come from the imagination of No.1 New York Times bestselling author Dean Koontz. In the end, you will be left with great hope for the world and a realization of the power of connections made with others, be it humans, dogs, or any other form of life that is capable of love.
More Tips: Release DRM from Best Audible Audiobooks
Those best audiobooks on Audible are in no particular order. Each of them is full of inspiration and absolute worth listening to.
Sometimes people like to enjoy audiobooks from Audible on different kinds of players and devices. But it is hard for them to do so for the reason of the DRM protection of audiobooks. With the help of AudFree Audible Audiobook Converter, this is not so much of a problem. This functional tool can help you download Audible audiobooks for offline playing by converting them to DRM-free formats. If you are interested in this powerful software, just give it a try.