With the development of technology, we can listen to audiobooks to learn stories and knowledge instead of reading paper books. Audible Store is the world's largest online digital store of downloadable audiobooks. What's more, its users can play audiobooks on a wide variety of devices supported official Audible app, such as Kindle tablets, MP3 players, smartphones, computers, cars, etc.
Today, to make Audible audiobook playback more convenient, we are here to introduce effective workarounds on how to stream Audible books through Bluetooth. So that you will be able to listen to audiobooks without network while driving, running outdoors, etc.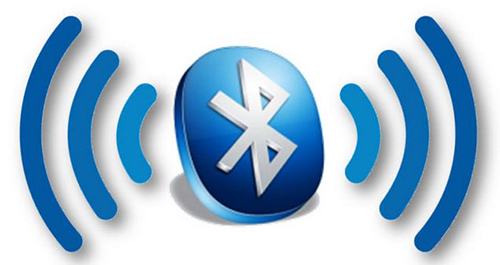 Part 1. Play Audible Through Bluetooth on Bluetooth-enable Devices
Bluetooth is a convenient and effective wireless technology to stream digital files for playback. It only requires you to connect two Bluetooth-enabled accessories that are within a short distance without having to use a cable.
Please make sure your mobile or computer supports the Bluetooth function. Also, ensure that you can pair your phone or tablet with another Bluetooth device, like a car audio system or other smart speakers. Here, we will take a phone and car stereo as examples to show how to play Audible audiobooks in the car via Bluetooth wireless technology.

Step 1. Open the 'Settings' app on your phone and enable 'Bluetooth' function to make sure your phone is discoverable by other devices.
Step 2. In your car, please switch on 'Bluetooth' as well on the touchscreen. You can make it available in the car audio or infotainment system.
Tips: Generally, you need to go to 'Settings' > 'Add New Device' to activate Bluetooth on a car. If you can't find the button, you can get more detailed information by checking your car's manual.
Step 3. Your car will detect your phone and give further instructions. Sometimes, you will be required to verify the pairing code on your mobile device that your car sends.
Step 4. When the devices are connected via Bluetooth, you can start to open the Audible app on your phone and choose your favorite audiobook to listen to. And then audiobooks will be playing in the car via Bluetooth.
Part 2. Extension: Listen to Audible on All Devices without Bluetooth
With Bluetooth technology, it could be easy to access Audible audiobooks on Bluetooth devices. But sometimes, it comes with some Audible Bluetooth skipping issues. Moreover, there is no Bluetooth function in some devices. As a result, we're here to share a successful experience of streaming Audible books without Bluetooth on all devices.
Thanks to AudFree Audible Audiobook Converter, a specialist that can remove copyright protection from Audible audiobooks. It is designed professionally to convert Audible AA/AAX to plain audio files, like MP3, FLAC, WAV, AAC, M4A, and M4B. Its stunning feature is that the lossless audio quality and original ID3 tags can be preserved after conversion. So that you can transfer Audible books on any device with ease with a USB drive, just like on the Audible app.
How to Listen to Audible Books without Bluetooth
The following tutorial on how to use AudFree Auditior to convert protected Audible books to MP3 or other audio files for easy listening. This smart tool is compatible with Mac and Windows operating systems. Before converting, please complete one preparatory work: Download Audible audiobooks to your computer with your existing Audible account.
Step 1

Add Audible audiobooks to AudFree Auditior

First, please upload the downloaded Audible audiobook to your iTunes library. Then you can directly click the first bottom-left Add button namely 'Load iTunes Library' to add Audible files to AudFree software. You can also opt to drag and drop downloaded audiobooks to AudFree's main interface. By tapping on the 'Edit' icon for each item, the AudFree built-in editor is accessible to split Audible audiobooks into chapters.
Step 2

Choose output settings for Audible books

You need to make Audible files playable on all devices whether Bluetooth or non-Bluetooth devices. To make it, you can personalize the output format to an audio format with higher combability, such as MP3. To do this, please click the first lower-right Audio icon to open the Format Setting window, in which you can define the output format. Beyond that, it entitles you to change other audio parameters, like sample rate, bit rate, etc. for exported Audible files.
Step 3

Convert Audible books for playback on all devices

The last step you need to do is to simply press the big 'Convert' button at the bottom-right corner of the AudFree Audible Converter. It will launch the converting mode to export the added Audible books to the target audio files you set before in batch. In general, it can work at 30X faster speed with zero quality loss. You can preview the converted Audible files by hitting on the 'Converted' icon.
Play Audible Books on All Devices with USB
After conversion, you can locate converted Audible files on your computer. Afterward, transfer Audible audiobooks to a USB flash drive for playing in the car stereos, speakers, or other devices, such as MP3 players for offline playback.

Part 3. Fixes: Audible Keeps Playing After Bluetooth Disconnect
If you search the question on the browser, you will find many Audible users got stuck in the same issue on various devices such as cars, headsets, speakers, etc. while listening to audiobooks. It indicates the underlying reason is not only related to Bluetooth but also your Audible app. There are some bugs and glitches in the current version of the Audible app. Or, your Audible app is incompatible with the OS.
Coupled with users' comments and our tests, those solutions may help you out:
⚙️ Update Audible App & OS
Audible has noticed the issue and released a new version. Please keep your Audible app updated to the newest version 3.52.0. At the same time, make sure your device is up-to-date to support the latest Audible app. Please note that some users responded that the problem resumes still. So, it doesn't always work for all users.
⚙️Reset Audible Setting
Resetting the app to delete the temporary caches can clear the partial and pending downloaded files. It contributes to getting rid of Audible app bugs and glitches. Just click on your Profile picture and choose 'Help & Support'. Next, touch on the upper-right three dots and click 'Reset Application' > 'Ok'.
⚙Play Audible Books on Other Players
If none of the fixes works, please try converting audiobooks from Audible with AudFree Audible Converter. Then transfer them to another player to get rid of the Audible app bugs.
Part 4. FAQs about Audible App Bluetooth Connection
Q1: Can I listen to Audible audiobooks in the car without Bluetooth?
A: Of course, you can. Almost all cars such as Tesla vehicles are equipped with USB ports. You can download and transfer your purchased or converted Audible books to a USB drive. This way enables you to listen to Audible audiobooks in your car without Bluetooth and phones, which is more safe while driving.
Q2: What device can I listen to Audible on with Bluetooth?
A: Devices with Bluetooth capabilities such as smartphones, tablets, laptops, speakers, or headphones give you the opportunity to listen to Audible even if they are incompatible with the Audible app.
Q3: Audible not playing through Bluetooth. How to fix it?
A: Recently, many Audible users say they encountered the Audible not playing through Bluetooth on headphones or cars. There are a few potential factors that may underlie this Audible app Bluetooth problems: Unstable Bluetooth connections, corrupted Audible files, and Audible or device glitches.
To solve this error, you can give the following fixes a shot:
🔧 Un-pair and Repair Bluetooth: Try to pair your phone and device to Bluetooth again to get a stable connection.
🔧 Clear Audible Cache: Clear your cached files on Audible to delete the corrupted files for smooth running.
🔧 Get Two Bluetooth Devices Closer: Bluetooth only support sshort-distance connection. Thus, please keep the two devices closer to activate the connection.
🔧 Charge Your Device: If your device such as headphones or speakers is in a low-battery mode, the Bluetooth connection will be cut out and you will hear no sound on your device.
🔧 Restart Audible App & Device: Restart the Audible app and your device can get rid of some unknown glitches for a stable Bluetooth connection.
If the above methods are of no avail, you can use AudFree Audible Book Converter to export your audiobooks to unprotected audio files. You can then listen to them on your device with a USB drive or upload them to your device for offline playing without Bluetooth.
Part 5. Conclusion
This post has presented how to play Audible through Bluetooth on Bluetooth-supported devices. For those non-Bluetooth devices, AudFree Audible Book Converter can cater to your needs. With it, you can download and export Audible audiobooks as various unprotected files with high compatibility. This way, you can play Audible conversions on all devices without Bluetooth and other wireless connections.