As a widely known music streaming platform, Deezer offers free and paid tiers to its users. With the Deezer Free plan, you can listen to Deezer songs, playlists and albums at the cost of being interrupted by ads. Try to imagine that while you are enjoying your favorite Deezer Music, there will be some ads appearing every now and then to interrupt your music, which is really annoying.
In this case, many Deezer Free users are looking for ways to get rid of Deezer ads. If you also desire to listen to Deezer without ads, then here is the right place. This article is dedicated to introduce several effective ways to block Deezer ads on Windows, Mac, Android and iPhone devices for your consideration.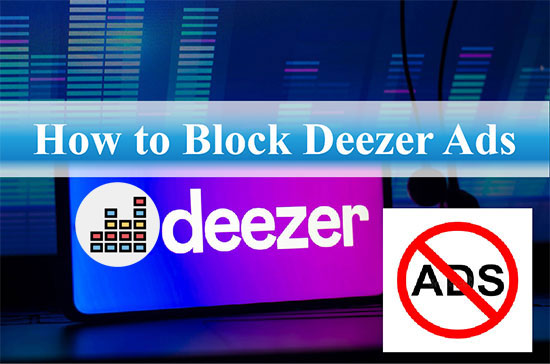 Part 1. How to Block Ads on Deezer for Windows/Mac
First and foremost, let's learn a once and for all way to listen to Deezer Music without ads together, and you only need the best AudFree Deezer Music Downloader to do it. In fact, it mainly works by downloading Deezer Music as local files on your computer. What's more, these downloaded Deezer music are completely free of ads.
In addition, this tool also converts and downloads Deezer Music to FLAC, MP3, AAC and other common formats, which nicely removes the format limitation of Deezer. In this instance, you have the freedom to use Deezer Music on any device and player you want. The most important point is that without having to subscribe to Deezer Premium, you have the ability to download ad-free Deezer songs for enjoyment.
How to Block Ads on Deezer for Windows/Mac
Step 1

Add Deezer Songs to AudFree Deezable

First run AudFree Deezer Music Downloader, then it will launch Deezer software at the same time. Search and select any Deezer song you like in the music library. Then copy and paste the track link into the top search bar of the tool, after that remember to press the Add button to finish loading the song.
Step 2

Set the Deezer Music Output Parameters

Simply click on the menu bar to select the preference option. After that click on the Convert section in the pop-up window and you will be able to set the output format as you wish, like MP3, AAC, FLAC and other popular formats. Of course, you are also allowed to change other Deezer parameters like channels, bit rate, sample rate, etc. in this window.
Step 3

Download Ad-Free Deezer Music without Premium

Press the Convert button at the bottom right corner and it will start converting and downloading Deezer Music to the target folder on your computer. Once it is done, you can save these ad-free Deezer songs forever and in turn, it will be able to listen to Deezer Music smoothly offline without premium.
Part 2. How to Remove Deezer Ads on Web Browser
If you want to block unwanted ads on web pages, AdBlock can do a good job as it is designed to block ads when you are surfing on the Internet. Therefore, it can be fully called a qualified Deezer ad blocker. AdBlock is actually available for Chrome, Firefox, Edge and Safari, and free users can use it to remove Deezer ads smoothly in order to enjoy a hassle-free music experience.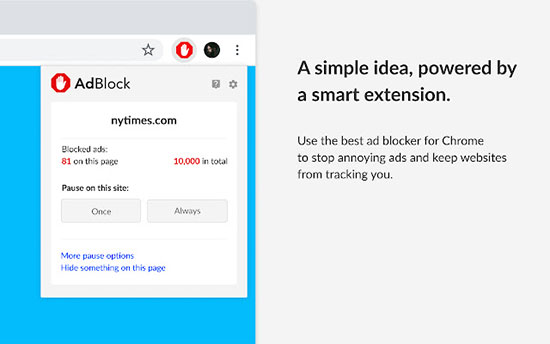 How to Block Deezer Ads on Chrome
Step 1. Simply install the AdBlock plugin to your Chrome browser, then navigate to www.deezer.com.
Step 2. Press the AdBlock icon to select the Don't run on pages on this site option, after that use the slider to verify that AdBlock will not run on any pages that match www.deezer.com.
Step 3. Click on the Exclude option, then the red icon of AdBlock will turn green, which also means it is successfully turned on and will automatically block ads on the Deezer web player.
How to Listen to Deezer without Ads on Safari
Step 1. Install AdBlock to your Safari browser and then tap on AdBlock icon. After that hit on Pause option and then select Settings > Filter List > Whitelisting section.
Step 2. When you whitelist Deezer by typing www.deezer.com in the address bar, you see a green check mark. This way, AdBlock will try to detect and block Deezer ads.
Part 3. How to Block Deezer Ads on Android/iPhone
Looking for a Deezer ad blocker for mobile devices? StopAd is enough for you as it is specially designed to block all kinds of ads, banners, pop-ups, text ads, etc. on Android and iOS devices. What's more, it also protects users' privacy without revealing information with advertisers and malicious companies. In this way, this free and simple tool can be used perfectly to block Deezer ads and enjoy ad-free music.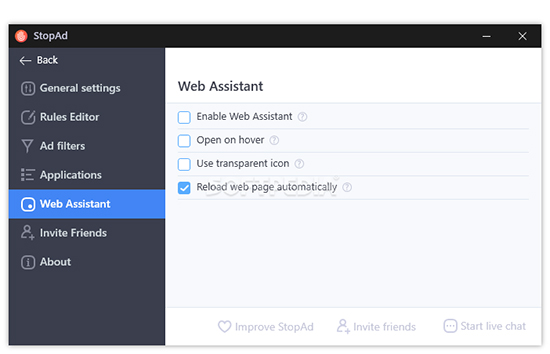 How to Block Deezer Ads on Android/iPhone with StopAd
Step 1. Please install StopAd on your Android or iPhone phone, then go to the Settings section of the StopAd main window.
Step 2. Touch the "Apps" button and select the "Search Apps" option, then enter Deezer to enter the Deezer app.
Step 3. Tap the checkbox next to Deezer and click on the 'Add to filter' option. Then you can run the Deezer app and listen to your favorite music with Deezer ads blocked.
Part 4. How to Listen to Deezer No Ads with Premium
As a matter of fact, Deezer Premium subscribers have the privilege of listening to music without ad interruptions. As long as you subscribe to Deezer Premium or HiFi plan, you are free to play preferred Deezer songs without any annoying ads. If you are willing to pay the somewhat expensive subscription fee, upgrading to Deezer Premium is an ideal solution to disable Deezer ads.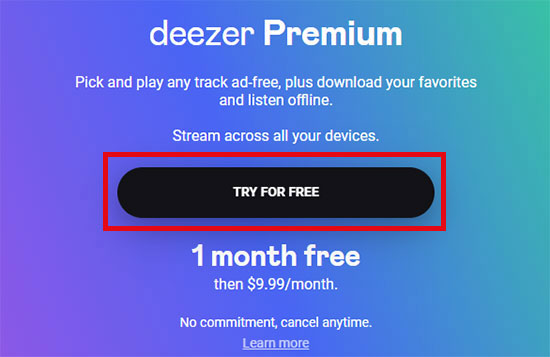 How to Listen to Deezer No Ads with Premium
Step 1. Navigate to the Deezer web player or install and launch the Deezer application on your PC or Mac computer.
Step 2. Login to your Deezer account, if not, create a new Deezer account with your email or Facebook account.
Step 3. Select your desired subscription plan, such as Deezer Premium or Deezer HiFi, and follow the instructions to enter your payment information.
Step 4. Once your subscription is successful, you can start enjoying ad-free Deezer Music and more exclusive features.
Part 5. FAQs about Deezer Ads
Q1: Does Deezer Have Ads?
The answer is yes, Deezer free users have to put up with occasional ads while listening to Deezer songs, playlists and albums.
Q2: How to Get No Ads on Deezer?
Besides upgrading to Deezer Premium plan, you can use the above mentioned Deezer ad blockers to make it possible. Among them, it is recommended that you make use of the best AudFree Deezer Music Downloader to get ad-free music forever as you want.
Q3: Is It Legal to Use Deezer Ad Blocker?
In general, as long as you are blocking Deezer ads for personal use, it is reasonable and legal. Remember, any commercial profit-making is prohibited.
Part 6. In Conclusion
Here are the best ways to block Deezer ads on Android, iPhone, Windows and Mac. This way, you can enjoy Deezer Music without being disturbed by ads. It's time to take action to create a smooth listening experience for yourself.