Bose is a well-known brand that offers many different types of speakers, such as the hot Bose SoundTouch. Users can listen to almost all popular streaming music services on SoundTouch via Wi-Fi network connection or Bluetooth, like Spotify, Amazon Music, Tidal, etc.
What about other Bose wireless speakers? Is there a way to play Spotify on any Bose speaker? Take it easy, this article will provide you with effective solutions to connect Spotify to Bose SoundTouch and other Bose smart speakers, whether you are Spotify free or premium subscriber.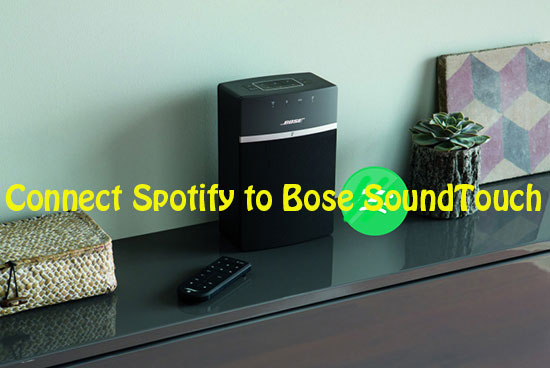 Part 1. How to Connect Spotify to Bose SoundTouch - Premium Users
Bose SoundTouch speakers are convenient for you to stream Spotify music in your bedroom, living room, kitchen, etc. You can follow the detailed tutorial below to add your Spotify account as SoundTouch music source. Please note that this method is only available for Spotify Premium users.
Play Spotify on Bose SoundTouch via SoundTouch App
Step 1. Install and open the Bose SoundTouch app from your smartphone or tablet, then click the Menu icon in the upper left.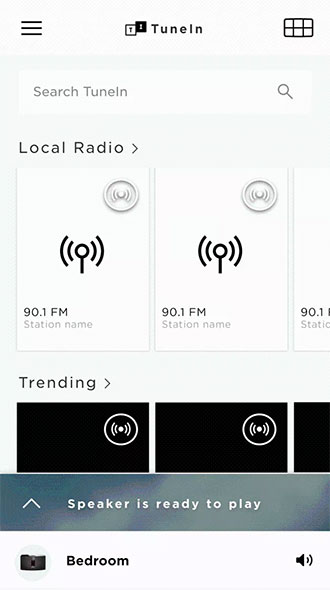 Step 2. You will need to touch the 'Add Service' feature to add the Spotify music service.
Step 3. Tap 'Add Account' to sign in to your Spotify Premium details.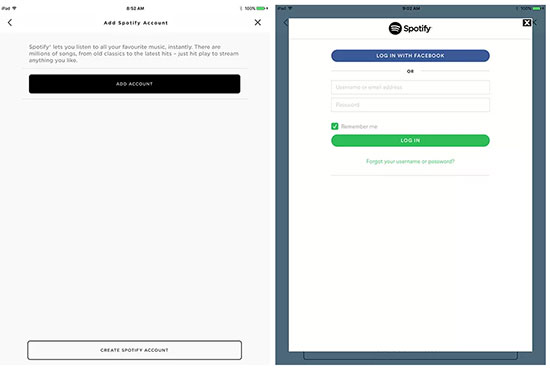 Step 4. Now, you can discover your favorite Spotify music and simply press the 'Play Everywhere' button to stream Spotify to all SoundTouch speakers at home.
Part 2. How to Connect Spotify to Bose Speaker - Premium/Free Users
Get Spotify on Bose Using Spotify Connect
In the Spotify app, free users and premium users are allowed to stream Spotify music to Bose speakers using the Spotify Connect feature. This way, you can instantly play Spotify on Bose wireless speakers for a great listening experience at home.
📝 Note: Make sure your Bose speaker is updated to the latest firmware and that the Bose device is on the same Wi-Fi network as the device on which the Spotify app is installed.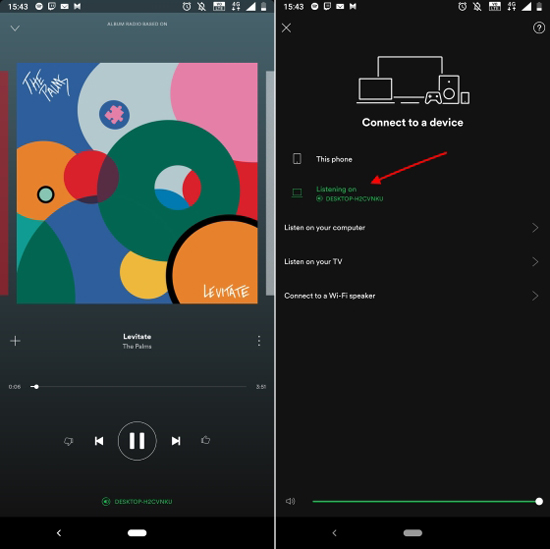 Step 1. Open the Spotify app on your phone or computer.
Step 2. Play the song you want to stream to your Bose SoundTouch or other speakers.
Step 3. Tap the Speaker icon to open the Spotify Connect menu and select a Bose speaker.
Step 4. Now, it will automatically cast Spotify to Bose SoundTouch.
Add Spotify to Bose Music App
Another common method is to add the Spotify music service to your Bose account. All Spotify users can do this, but Spotify free users are limited to listening to personalized playlists that are tailored to your listening habits. They also can't browse content, create playlists or skip and repeat Spotify tracks on Bose.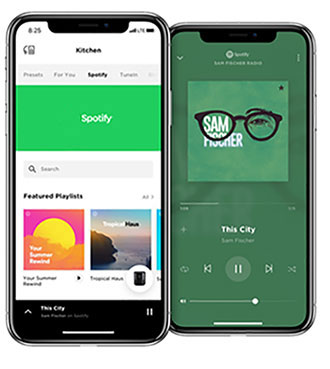 Step 1. Launch the Bose Music app and click the My Bose icon in the upper left corner.
Step 2. Tap the My Account icon, and then select Manage Music Services.
Step 3. Hit Add New Service, and then scroll down to tap the Spotify icon.
Step 4. Follow the on-screen instructions to sign in to your Spotify account.
Step 5. Tap Done With Services and then you can get Spotify on Bose SoundTouch speaker for playback.
Part 3. How to Play Spotify on Bose Speaker Offline Free - All Spotify Users
As a Spotify free user, there are many limitations to play music on Bose SoundTouch, such as no offline capabilities. So here's a workaround - download Spotify music as commonly used local file and add it to Bose for free offline use. Since Spotify music is locked by special technology and encoded in Ogg Vorbis format, you need to utilize a professional tool to complete this process.
Here, we can come across AudFree Spotify Music Downloader, which is designed to download songs, playlists, albums, etc. from Spotify to your computer locally. It can also convert Spotify to normal audio files like MP3, FLAC, WAV, AAC with original quality retained. What's more, this tool is available for Spotify free and premium users. After conversion, it couldn't be easier to add Spotify local music to Bose speaker.
AudFree Spotify to Bose Converter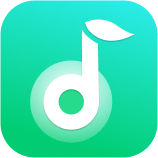 Download Spotify songs and playlists for offline playback
Convert Spotify music to MP3, AAC, FLAC, M4A, WAV, etc. for Bose
Connect Spotify music to Bose, Echo Dot, Google Home, etc.
Work at 5X faster speed, edit music quality and parameters
Now, you can read the section below to learn how to download Spotify songs to the common formats supported by Bose and stream Spotify to Bose speaker with the help of AudFree Spotify Music Downloader.
How to Download and Convert Spotify for Bose SoundTouch
Step 1. Launch AudFree Spotify Music Downloader from the computer desktop, copy and paste the link of Spotify playlists to the search box and click the Add button. Alternatively, you can just drag and drop songs, playlists from Spotify app to the main interface.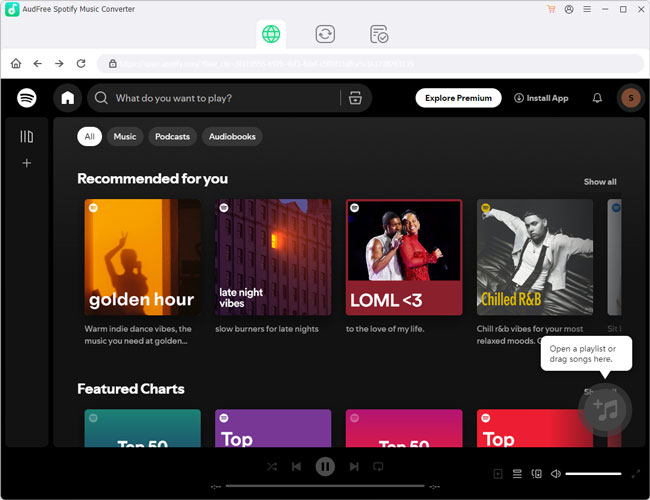 Step 2. Just navigate to the Menu bar to choose 'Preferences' > 'Convert' button to open the setting window. In the new window, you can set output format as MP3 or other Bose compatible audio formats and adjust other audio parameters, like bit rate, sample rate to get higher audio quality.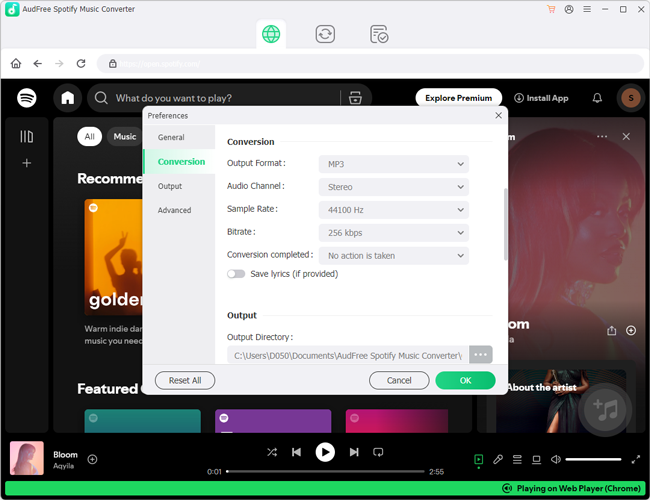 Step 3. When all settings are ready, just simply hit on the 'Convert' button at the bottom-right corner. At the same time, AudFree Spotify Music Downloader will download and convert added Spotify playlists to local files. You can locate them on your computer and take full control of them for playback anywhere.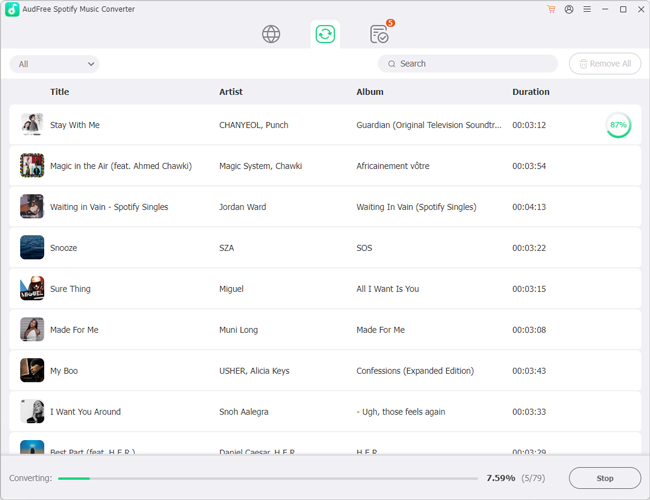 How to Sync Spotify to Bose Speaker for Offline Free Use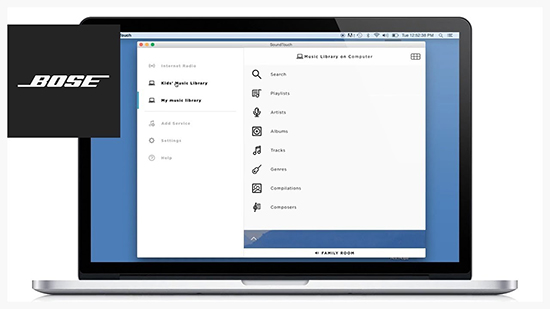 Step 1. Since only Spotify files are stored in the 'iTunes Music' or 'My Music' folder of Windows Media Player on your computer, SoundTouch app can successfully retrieved them. So, make sure you have transferred Spotify to iTunes library or Windows Media Player already.
Step 2. Install and open the SoundTouch app on your computer, then select the 'Menu' icon in the upper left corner and choose 'Add Service'.
Step 3. Now, simply click on 'Music Library on Computer' and use the blue circle next to iTunes or WMP to locate the Spotify library you want to add.
Step 4. Simply select 'Add Music Library' to stream Spotify music to Bose SoundTouch app.
Step 5. Go to Menu > Music Library in the SoundTouch app to play all added Spotify music.
📝 Note: To access the iTunes library in the SoundTouch app, make sure you have enabled sharing in iTunes by checking the 'Share iTunes XML with other applications' in iTunes.
Part 4. How to Fix Bose Spotify Connect Not Working
Recently, many users have reported Bose SoundTouch Spotify problems, such as Spotify music not playing on Bose speakers. There are many reasons for this problem, like Internet connection issue, application errors, service interruptions, etc. Based on this, you can perform several troubleshooting steps below to connect Spotify to Bose speaker smoothly.
1. Check the volume of the Bose speaker. Make sure it is not muted, and turn up the speaker volume afterwards.
2. Turn off or disable other nearby Bluetooth that can pair with your Bose device, and reconnect your device.
3. Disconnect Bose SoundTouch speaker, and then reconnect it.
4. Make sure the Bose Music and Spotify apps are updated to the latest version.
5. Remove Spotify streaming service from Bose Music app, and then add Spotify account to Bose speaker again.
Part 5. Conclusion
Whether you are a Spotify free user or premium subscriber, you can find the appropriate way to play Spotify on Bose speaker through this article. What are you waiting for? Just follow the tutorial above to connect Spotify to Bose SoundTouch and enjoy the heartfelt music streaming at home.