Every year, Spotify users eagerly await Spotify Wrapped to find out the music statistics of the past year. In a similar vein, Spotify Pie Chart is a feature that excites music fans. It mainly shows your favorite genres and artists in a pie chart.
Are you curious about this new feature? Then don't hesitate, this article is the right place. Here, you will find detailed description of Spotify Pie Chart and how you can view your personalized pie chart. In addition, you will also get an efficient way to download all the music genres and artists on your Spotify Pie Chart.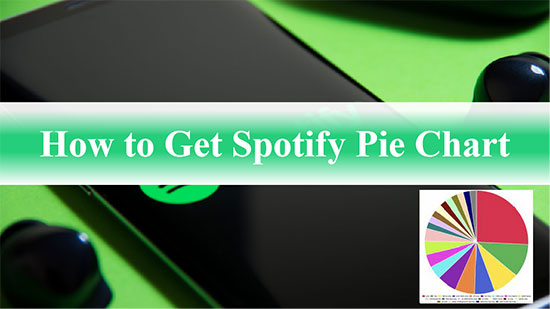 Part 1. What Is Spotify Pie Chart
The Spotify Pie Chart was created by UCLA student Darren Huang. Spotify Pie website, like Instafest will analyse your Spotify listening history and collate your most listened to genres and artists into a highly shareable pie chart. What's more, your Spotify Pie will be split into various colors, with each color corresponding to a music genre such as rock, rap, hip pop, electronic rock.
Generally, Spotify Wrapped is considered an annual music summary, while Spotify Pie Chart is a monthly updated pie of music statistics. If you want to keep track of how your Spotify music selection has changed over the year, then Spotify Pie Chart is the more convenient option.
Part 2. How to Get Spotify Music Pie Chart
Now that you know what Spotify Pie Charts are, it's time to create and view your own pie chart to get an idea of your music tastes. In addition, various Spotify users often share their pie charts on social media. If you would like to implement this process, there is also a detailed Spotify Pie tutorial below.
How to See Spotify Pie Chart
Step 1. Navigate to the Spotify Pie Chart website and follow the prompts to log into your Spotify account.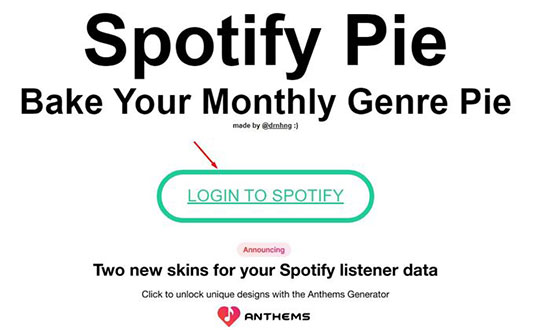 Step 2. Press the "Agree" button to allow the app to access your Spotify account data and listening history.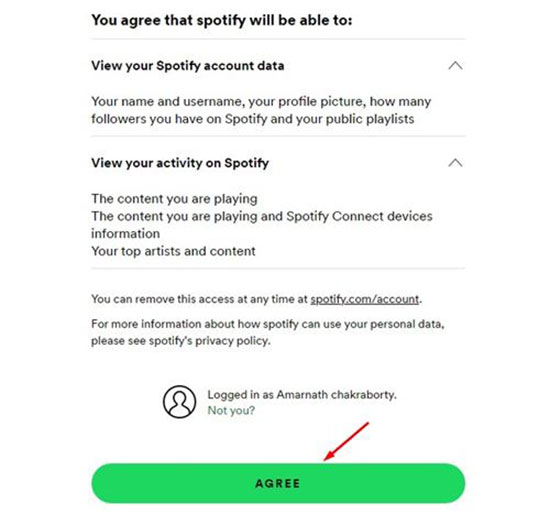 Step 3. Now, the tool will generate your pie chart in sync with your listening habits for the month. Your Spotify Music Pie Chart will show the list of genres and artists you listen to most often in different colors.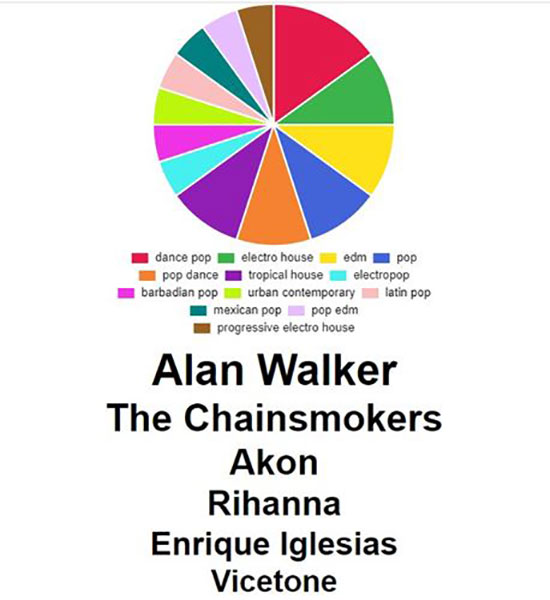 How to Share Spotify Stats Pie Chart
Actually, this site does not provide a direct Spotify Pie Chart link for sharing. However, there is a simple solution here. Once your Spotify pie chart is generated, you can grab a screenshot of your pie chart and share it with others on social networking platforms.
Part 3. How to Download Top Genres and Artists in Spotify Pie Chart
With Spotify Music Pie Chart, you can visually see the favorite genres and artists. Then it's easy to download your preferred Spotify songs based on this music data. Here, we present the best way to keep favorite Spotify songs locally in Spotify Pie Chart, which requires the assistance of AudFree Spotify Music Downloader.
With it, you can download any content from Spotify, such as songs, albums, podcasts, audiobooks, artists, etc. It is dedicated to converting Spotify songs to MP3, AAC, WAV, FLAC, etc. and retaining the ID3 tags. Whether you are a Spotify free or premium user, it will serve you to download Spotify music in bulk. As for the conversion speed, it will convert the desired Spotify songs at 5X faster speed without any quality loss.
AudFree Spotify Music Converter
How to Download Top Genres and Artists in Spotify Pie Chart
Step 1

Load Spotify Music to AudFree Spotify Music Downloader

Install and open AudFree Spotify Music Converter, which will also launch the Spotify app. Search and find the songs from Spotify Pie Chart that you want to download. Then copy the track link and paste it into the search field of the converte and press the '+' button.
Step 2

Set Output Parameters for Spotify Music

Touch the Menu icon from the top right corner and select Preferences. Select the "Convert" option in a new window to set Spotify Pie Chart songs format as MP3, AAC, WAV, FLAC. And you can enhance the Spotify output quality by setting parameters such as bit rate, sample rate, channels, etc. depending on your requirements.
Now, click on the "Convert" button and it will download songs in Spotify Pie Chart to your computer at a fast speed. Once done, you can find the Spotify music downloads in the target folder by pressing the "Converted" icon. Then you can enjoy your favorite songs from Spotify Pie Chart on any music player smoothly.
Part 4. Conclusion
This is all about the Spotify Music Pie Chart. You can follow the Spotify Pie tutorials in this article to get the Spotify Pie Chart and download favorite music genres and artists. Just try creating a personalized and colorful pie chart and share it with your friends to explore different music genres.