Since January 1, 2023, the Walt Disney Company has been celebrating its 100th anniversary called 'Disney 100 Years of Wonder' for Disney's animation greatness and legacy.
At the same time, Spotify officially rolled out a curated playlist 'Disney Hits' a few days ago for Disney fans and Disney music lovers. This playlist covers 128 popular Disney songs comprising the most popular Disney soundtracks, Disney classics, and the best Disney animated movie songs. During only four days, the Disney Hits playlist has got nearly 500 million likes so far.
You may want to preserve Disney Hits on Spotify for offline listening permanently and that is why you read this post. Be at ease, we will never leave you with despondency. In this post, Disney's most popular songs on Spotify and methods of playing Disney Hits on Spotify on computer and mobile will be presented to you. Particularly, we will provide a phenomenal way to listen to Spotify Disney Hits offline forever, which is also available to other genres of Spotify music such as the best Spotify hip hop playlists. Let's start now!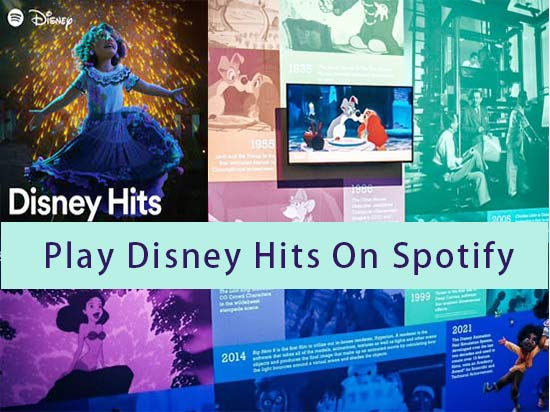 Part 1. Which Are Disney's Most Popular Songs on Spotify?
Curious about which are Disney's most popular songs on Spotify? Voila! We have prepared the top 3 Disney songs on Spotify in 2023 for you.
1.1 "How Far I'll Go" (Moana)
The song "How Far I'll Go" is renowned as the soundtrack to Disney animated movie Moana with story-telling lyrics, which keeps music listeners immersed and engaged in the song and the story behind it. You should never miss it.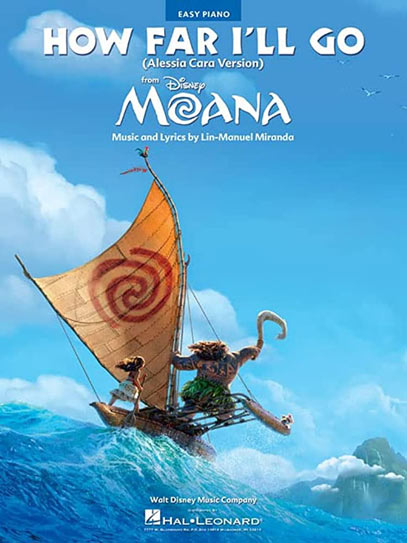 1.2 "Let It Go" (Frozen)
"Let It Go" from Frozen is also one of Disney's most popular original motion picture soundtracks with story-specific lyrics and contextual guidance for listeners, especially kids. This beautiful song calling for action and courage to pursue dreams went viral at that time and bagged various awards.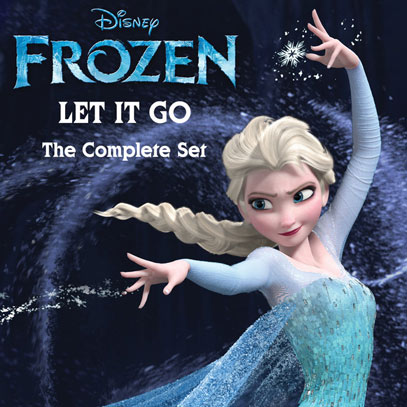 1.3 "We Don't Talk About Bruno" (Encanto)
"We Don't Talk About Bruno" also won a majority of listeners as one Disney soundtrack in the animated movie Encanto. It keeps the Disney-styled beat in its rhythm, getting music lovers into the inner world and sense of the heroine and appealing to them to relieve from pressure.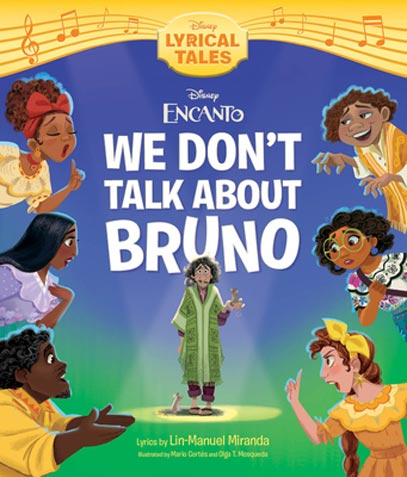 Part 2. How to Reorder Spotify Playlists for Mobile and Computer?
It's quite simple to stream Disney Hits on Spotify for both mobiles and computers. Please follow the step-by-step instruction below.
2.1 Listen to Spotify Disney Hits on Computer
Make sure you have logged in to Spotify before you start to play Disney Hits on Spotify.
Step 1. Locate the cursor on the 'Search' tab of the Spotify navigation panel. One-click it to open the search box and type the keyword 'Disney Hits' into the box. Then shift your gaze at 'Top result' underneath the search box.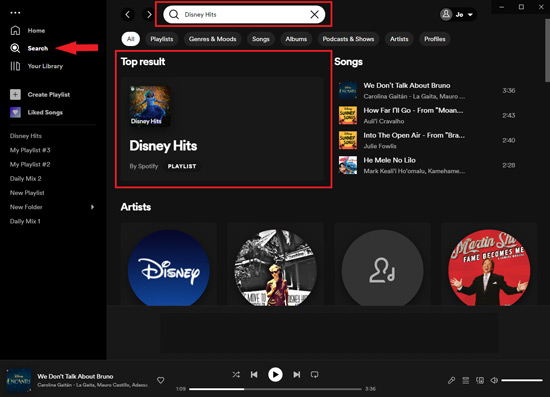 Step 2. Proceed to select the 'Disney Hits' playlist symbolized with 'Top result', which is the latest Disney songs playlist in 2023 curated by Spotify. After that, you can listen to Spotify Disney Hits on your computer now.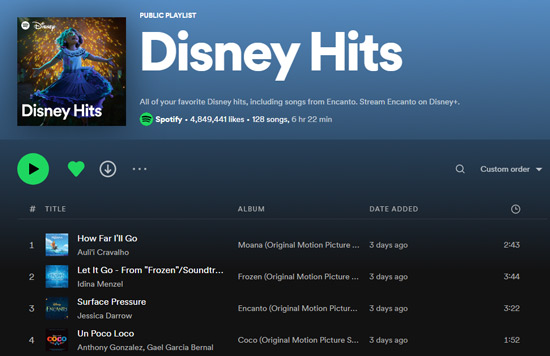 2.2 Listen to Spotify Disney Hits on Mobile
A great number of music lovers prefer to listen to Spotify music on their phones since the mobile is more portable and convenient. So let's proceed to explore how to stream Disney Hits on Spotify for mobile users.
Step 1. You need to kick off the process by clicking the bottom 'Search' section on your mobile to open the search box.
Step 2. Enter words like 'Disney Hits' into the search box. Select the first 'Disney Hits' playlist which is rolled out by Spotify under the green bubble with the word 'Top'.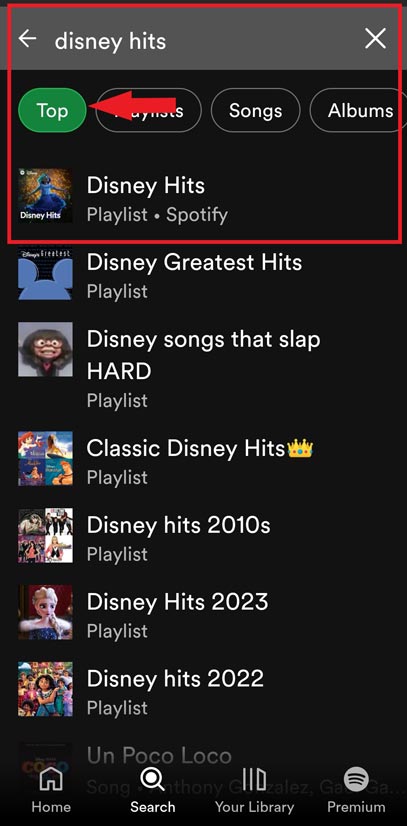 Step 3. Tap into the playlist and you can start your listening experience with Disney Hits on Spotify.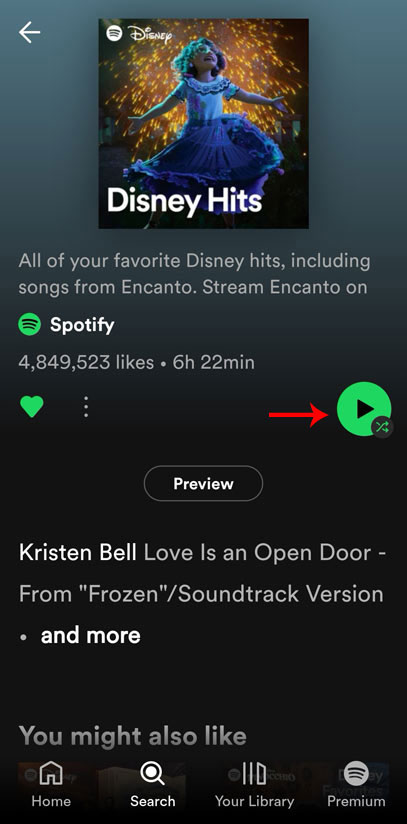 Part 3. How to Play Disney Songs on Spotify Offline Forever?
You've got specific methods on how to stream Spotify Disney Hits on your moible and computer as well as the most recently popular Disney songs on Spotify. However, you may undergo some limitations when you want to download the Disney Hits playlist from Spotify for offline playing if you are Spotify free users. Likewise, you will fail to preserve the Spotify downloads in your library forever once you stop subscribing to the Spotify Premium plan.
Don't worry! We have noticed that situation and will provide phenomenal solutions to such a problem. All you need is to get a Spotify music converting tool. AudFree SpoDable is a pretty shot for you since its powerful feature of downloading and converting all Spotify music without premium. Working with both Spotify Free and Spotify Premium, it allows you to download Disney songs from Spotify as local files and preserve those songs permanently for offline playback on all devices and players whenever you want. Morover, it is available to add local files to Spotify.
AudFree Spotify Music Downloader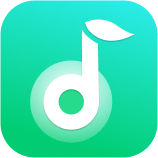 Aside from that, AudFree SpoDable supports keeping the lossless sound quality of Spotify Disney songs. Also, this smart converter preserves the original ID3 tags automatically for categorizing and managing the Spotify music downloads in order.
Play Disney Songs on Spotify Offline Forever with AudFree SpoDable
Wonder how to play Disney songs on Spotify offline forever with AudFree SpoDable now? Take it easy! Here is the user guide for you. But before that, please install AudFree Spodable on your computer.
Step 1. Add Spotify Disney Songs to AudFree SpoDable:
Launch AudFree SpoDable on PC or Mac. And the Spotify app will launch simultaneously. Copy the audio link from Spotify Disney Hits by using the right click or tapping the right three-dot '...' icon. Paste the link into the converter. Or try this quick way: Drag and drop the playlist if the playlist is displayed on the left menu or a single song to the conversion window. Then press the right '+' icon to add files.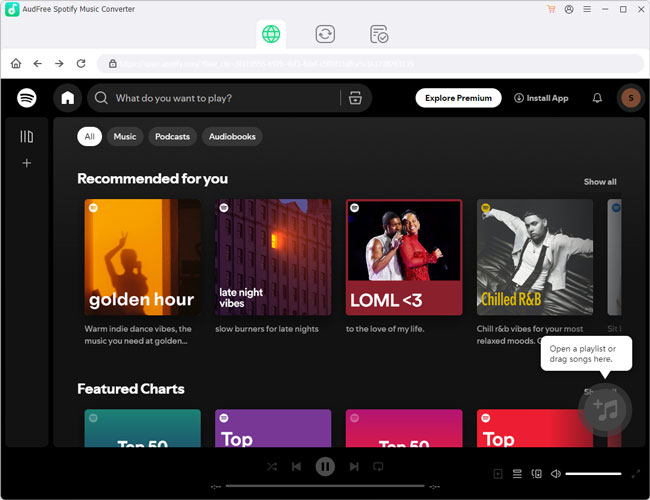 Step 2. Set Output Formats and Other parameters for Spotify Disney Songs:
To enjoy the better sound quality of Spotify songs, you need to tap the 'Setting' option like a gear icon in the top right corner of the tool to drop down the setting menu. Select 'Preference' to open a new menu bar. Then click 'Convert' to customize output formats such as MP3, M4V, M4B, AAC, FLAC, and WAV. Besides, you can set audio channels, sample rates, bit rates, conversion speed, and other parameters for Spotify Disney Hits.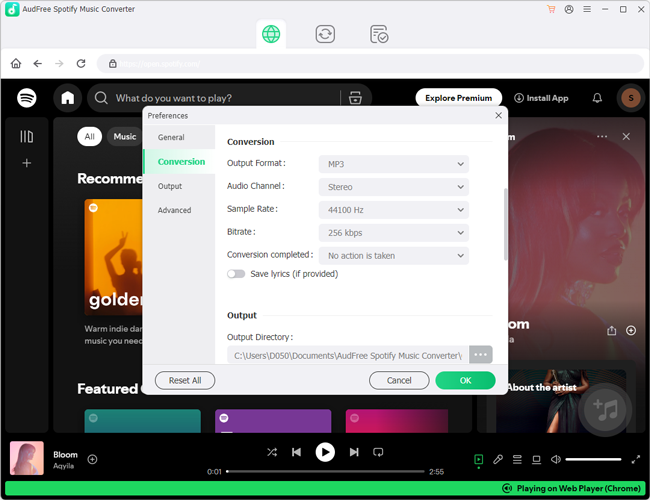 Step 3. Proceed to Download Disney Songs from Spotify:
You are only required to press the 'Convert' button from the bottom right corner and wait a minute. Disney songs on Spotify will be downloaded quickly and saved automatically into a local folder you set before. Through tapping the bottom downloading history, you will find the converted songs and play Spotify Disney songs offline on any other device or player forever.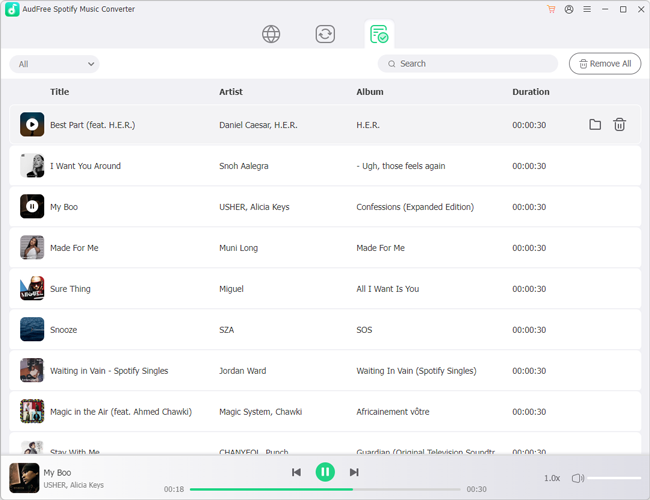 Part 4. More FAQs about Spotify Disney Hits
4.1 Can You Play Spotify Disney Playlists and Songs for Free?
Yes! Spotify allows all its users to enjoy all Disney playlists and songs in its library. Just follow the instruction we mentioned above, and you can make it.
4.2 Which Is the Most Streamed Disney song on Spotify?
It is no surprise that "Let It Go" from Disney's well-known movie Frozen has hit the No. 1 Disney song on Spotify with millions of streams. With its wonderful rhythm and lyrics, it has been going viral for several years. Likewise, it is the most downloaded Disney song on Spotify.
Part 5. In Conclusion
We have talked about the most popular Disney songs on Spotify and multiple methods of playing Disney Hits on Spotify. Most importantly, we introduced one third-party tool to play Spotify Disney Hits as local files. That is AudFree SpoDable, an all-around and one-stop gadget designed to download and convert all Spotify music into the most commonly used output formats such as MP3, FLAC, WAV, and more. With it, you are accessible to play Spotify music including Disney songs on all devices and players such as the way you like, for instance, put Spotify music on MP3 players and enjoy it. Give it a shot now!