Music plays an essential role in our lives, and with the rise of music streaming services, it's easier than ever to enjoy our favorite songs. Spotify is one such platform that has gained immense popularity in recent years. However, the downside of Spotify is that it doesn't allow free users to download songs for offline listening. This is where various Spotify music downloaders, like spotDL, can come into play.
spotDL is a free and open-source tool that allows you to download songs from Spotify for free. In this article, we will take an in-depth look at spotDL Spotify downloader and how you can use it to download your favorite Spotify songs.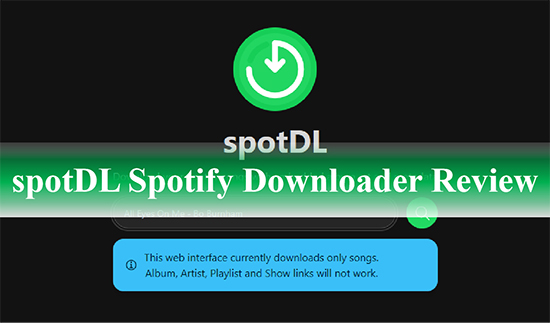 Part 1. Detailed Review: spotDL
spotDL is a command-line tool that enables users to download Spotify songs for free. It works by using the Spotify API to search for the desired music and then downloading it directly from YouTube. The tool is written in Python and is available for Windows, Linux, and macOS. It is completely free and open-source, which means that anyone can use it without any restrictions.
Key Features
📑 Download Music from Spotify for free
spotDL allows all users to download Spotify music. This helps those without a premium subscription to listen to Spotify music offline.
📑 High-Quality Audio Downloads
spotDL downloads music in high-quality audio. And users can convert Spotify tracks to MP3 format.
📑 Command-Line Interface
It has a command-line interface (CLI) that allows users to interact with the tool using text commands. This feature is useful for people who are comfortable with using the command line and want to automate the downloading process.
📑 Cross-Platform Compatibility
spotDL is compatible with several operating systems, like Windows, macOS and Linux. This ensures that users can use the tool on their preferred platform without any issues.
📑 Automatic Metadata Retrieval
spotDL automatically retrieves metadata for downloaded Spotify tracks, including artist name, album name, track title, and album art.
📑 Open Source and Free to Use
It is an open source tool, which means that its source code is freely available for anyone to view, modify and distribute.
Part 2. How to Use spotDL Spotify Downloader
The installation process for spotDL is relatively straightforward, but it can be challenging for those who are new to command-line tools. In this section, we will provide step-by-step instructions on how to install spotDL on your computer and start downloading Spotify tracks in no time, whether you are a Windows, Mac, or Linux user.
How to Install spotDL
Step 1. Before you can install spotDL, you need to have Python installed on your computer from the official Python website.
Step 2. Since Pip is a package manager for Python, it makes it easy to install and manage packages. To install pip, open your command prompt (Windows) or terminal (Mac/Linux) and enter the following command: python -m ensurepip --default-pip.
Step 3. Once you have Python and pip installed, you can install spotDL by entering the following command in your command prompt or terminal: pip install spotDL.
Step 4. To verify that spotDL has been installed correctly, enter the following command in your command prompt or terminal: spotDL --version. If spotDL has been installed correctly, you should see the version number displayed.
How to Download Spotify Songs from spotDL
Step 1. Open Spotify and find the song you'd like to download.
Step 2. Right-click on the target song and hit "Copy Song Link".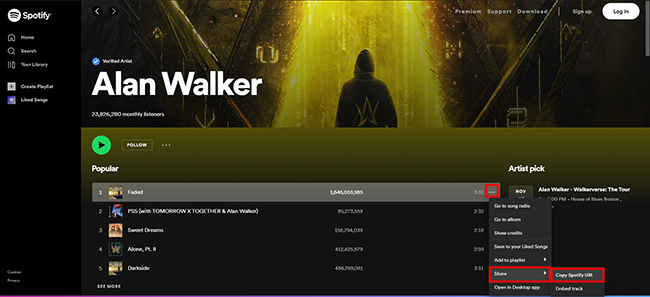 Step 3. Open the command prompt (Windows) or terminal (macOS/Linux).
Step 4. Run the following command: spotDL [URL], replacing [URL] with the URL you copied from Spotify.
Step 5. Once the song is found, click on the "Download" button to download and convert Spotify song to MP3.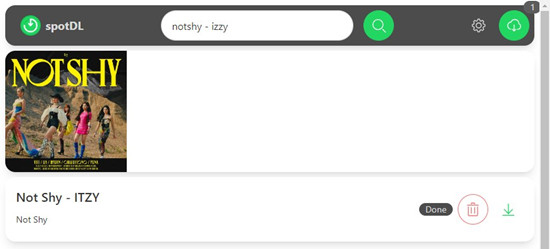 Part 3. Best Alternative to spotDL - AudFree Spotify Downloader
While spotDL is an excellent tool for downloading Spotify songs without cost, it has its limitations. For instance, it only lets you download individual Spotify tracks, not playlists and podcasts. Besides, its installation process is a bit complicated for novices. If you're looking for an alternative to spotDL that offers more features, AudFree Spotify Downloader is a unique choice.
It is a comprehensive tool that facilitates you to download songs, playlists, albums, podcasts and audiobooks from Spotify with free account. It supports various output formats such as MP3, AAC, FLAC, WAV, and more, and it preserves the original audio quality of the songs. The tool also comes with advanced features such as batch downloading, automatic metadata retention, and customizable output settings.
AudFree Spotify Music Converter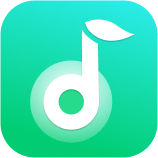 Download all content from Spotify, like songs, playlists, albums, podcasts, etc.
Convert Spotify music to six formats, including MP3, FLAC, WAV, M4A, AAC and M4B
Well preserve original ID3 tags and original audio quality
Customizable parameter settings: bit rate, sample rate, channel
How to Use AudFree Spotify Downloader
Step 1. After installing AudFree Spotify Downloader, launch it and the Spotify app will also open automatically. Just select the Spotify song, album or playlist you desire to download for free. Drag and drop it to the tool's main screen directly or copy and paste the track link to the search bar, then press the "+" button on the right.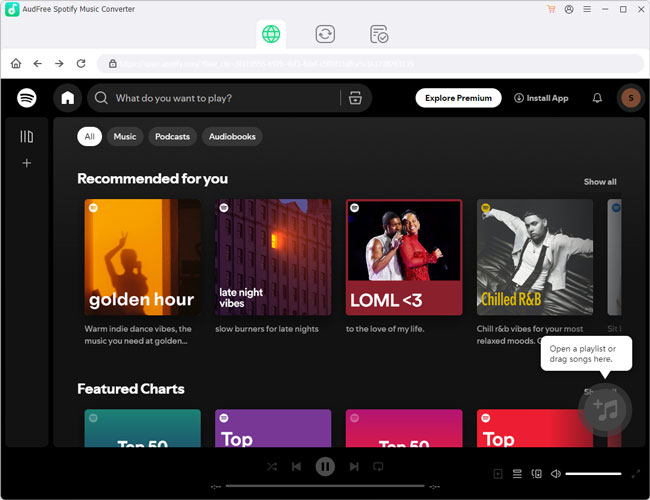 Step 2. Please click the three-dot button on the top right corner. Select "Preference" > "Convert" bar, you can choose the output format of Spotify songs as MP3, M4A, WAV, FLAC, etc. Besides, you can also change the sample rate up to 48000hz and bit rate up to 320kbps for high quality listening.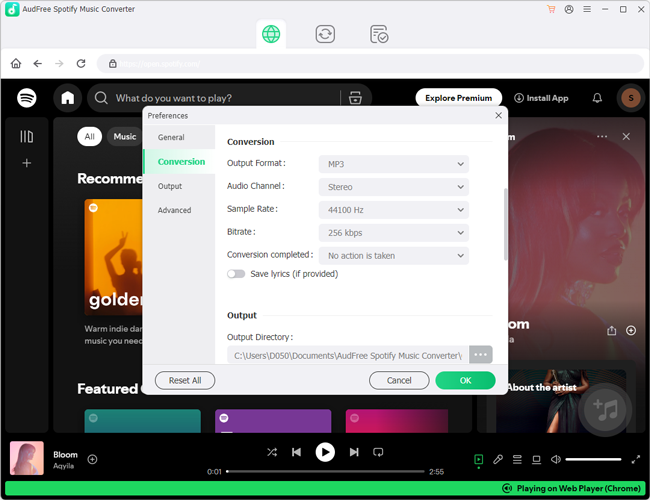 Step 3. When all the settings are done, click the "Convert" button and then it will batch download Spotify playlists at 5X speed. Once done, you have the freedom to listen to Spotify offline without premium on the desired device and player.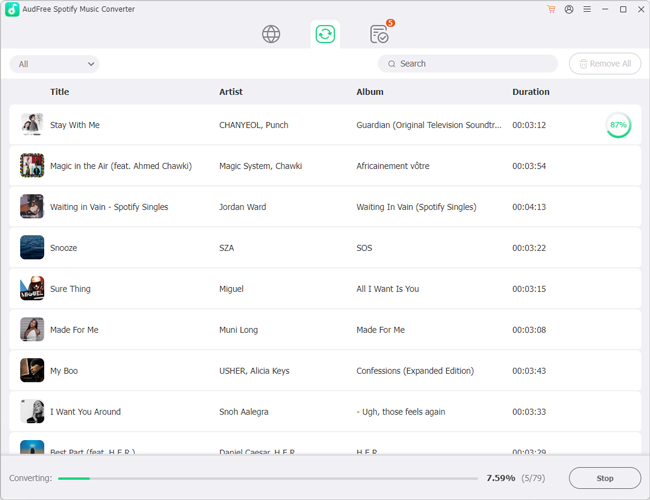 Part 4. In Conclusion
spotDL is a convenient option for anyone looking to download Spotify songs without paying for offline listening. It is free and open source, but has drawbacks. If you're looking for a tool that offers more features and supports downloading all content from Spotify, AudFree Spotify Downloader is a great alternative. Just choose the right tool to enjoy Spotify music properly.